The past year has been the biggest ever for the ice cream category, with sales for the total market – take home and impulse combined – growing by 20 per cent in 2020, even beating the heatwave of 2018, to hit a record high of over £1.35 billion (Nielsen). As shoppers preferred to shop locally to avoid travel and larger crowds, the convenience channel has been a major beneficiary of this growth, with the sales of take home ice cream in the channel witnessing a  growth of 22.3 per cent year on year (YOY), outperforming total grocery sales (+21%).
"We know that in the summer, this was driven by favourable weather as well as lockdown, which saw a shift in buyer behaviour lean heavily towards convenience for more planned and top up shops. In fact, the 'top-up' shop was the number one mission (63%) claimed within convenience store trips through October to December," comments Kat Jones, marketing manager, ice cream at General Mills.
"This growth continued well into the atypical ice cream season. During winter specifically, we saw retailers grow their share of ice cream space as they looked to drive frozen conversion via ice cream".
With the peak in annual ice cream sales taking place between May and September and the pandemic trend of turning to comfort eating is expected to continue into spring/summer as the country looks to exit its third lockdown, the ice cream market has the potential to boom this year also.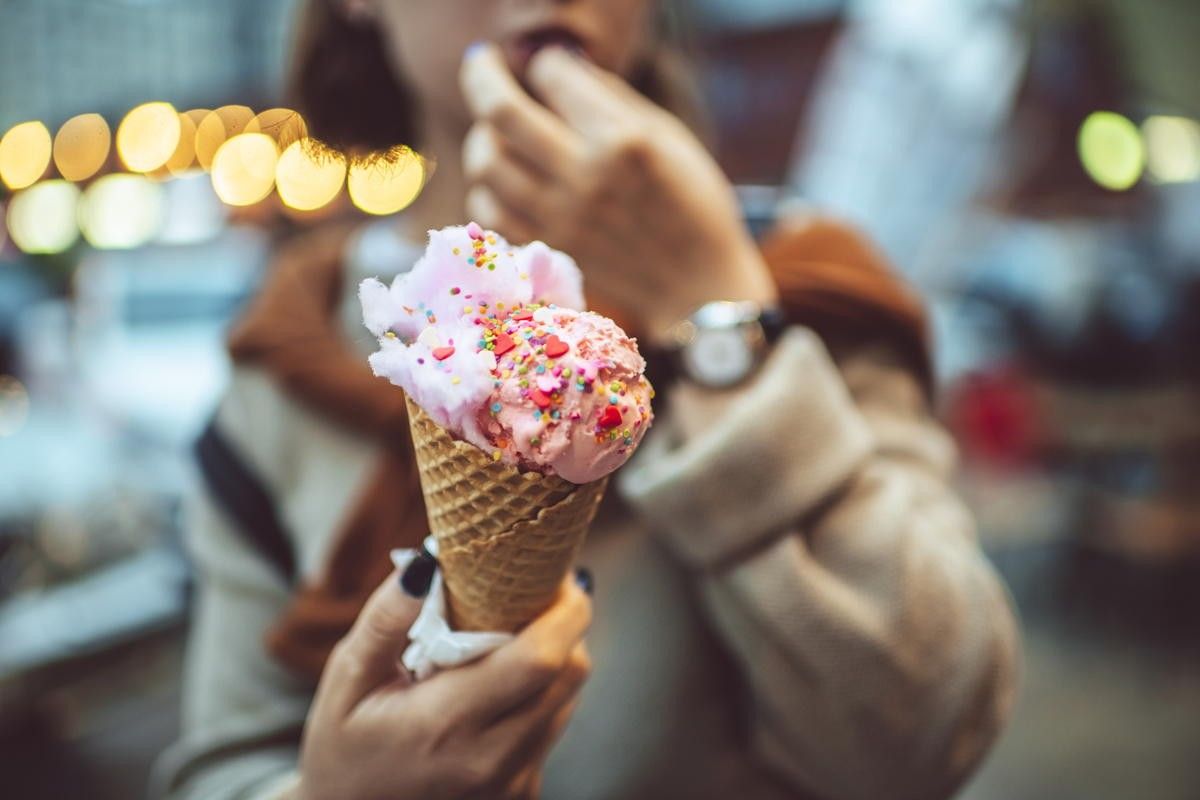 "For independent retailers and convenience stores, key is to offer customers choice," says Chris Smith, marketing communications manager at Hancocks. "At Hancocks, we've seen a huge growth in this area as retailers seek to make their offering different from their competitors. Branded toppings are up massively, by as much as 229 per cent in some categories."
Sorren Ashmore, wholesale category controller at Nisa, also emphasises the importance of optimising the ice cream range for the crucial summer trading period, particularly as the average basket spend at the symbol group's partner stores increases when ice cream is included, rising from £7.63 to £9.86.
"With ice cream being the largest category in frozen over the summer months and the second biggest category even in winter, it should be a destination purchase for shoppers," Ashmore says.
All year round sales  
Henry Craven, customer marketing controller at Froneri, also notes this change in the consumption patterns, mainly driven by the pandemic.
"While it's common to see ice cream sales increase sharply with periods of warm weather in the summer, with the ongoing pandemic and tighter lockdown restrictions, we've seen uplifts through winter higher than we would normally predict, suggesting a lasting impact on the consumption patterns of consumers," Craven says.
He suggests retailers should now offer an 'all year round range' across the top five formats that dominate the convenience market – super-premium tubs, chocolate sticks, lollies, everyday premium tubs and ice cream cones. These account for over 80 per cent of sales in the channel.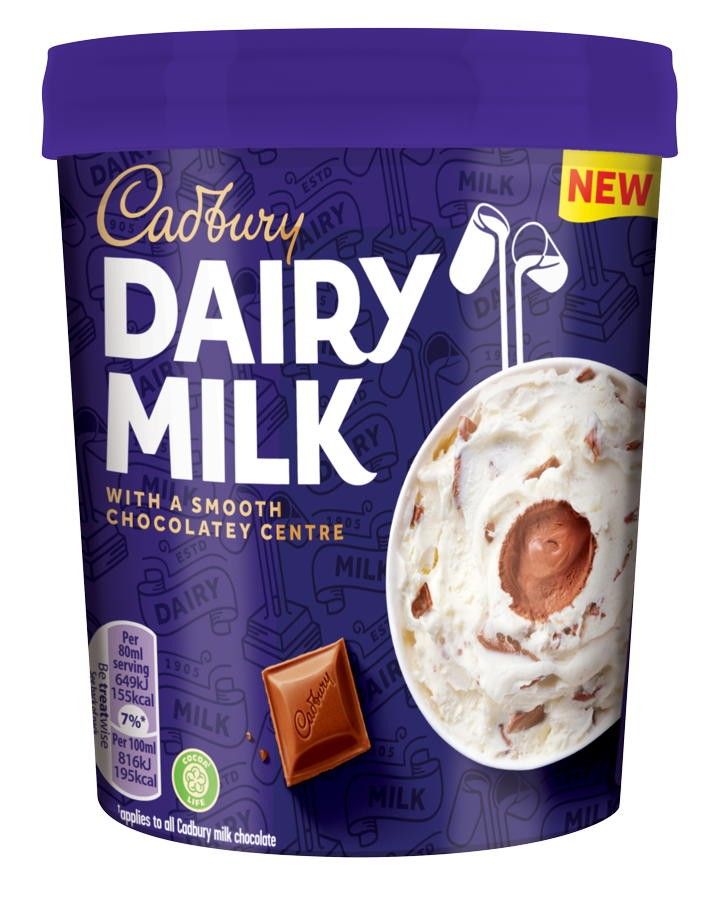 The more indulgent sectors such as super-premium tubs and chocolate sticks are well placed to target those who look for little ways to treat themselves- both have performed especially well in the last year, contributing heavily to value and volume growth.
However, it's the ice lollies that have moved from being a summer staple to an all-year-round favourite, according to Craven. The fastest growing of all handheld sectors over the last 5 years, Lollies performed strongly last year, with sales up over 25 per cent YOY, mainly driven by their great value and low-calorie permissibility.
"Brands with broad family appeal have done particularly well and as the market leading brand, Rowntree's continues to lead this upward curve, growing 35 per cent YOY. Rowntree's Fruit Pastille lollies are now the second best-selling product in the total ice cream market and a must stock SKU in both take home and impulse formats," Craven adds.
Michelle Frost, general manager at Mars Ice Cream, is another votary of the all-year-round sales opportunity that the ice cream now provides with, and endorses stocking different formats.
"With the move to ice cream as an all-year-round favourite, retailers should stock up on a wide range of ice cream formats throughout the summer and winter months which includes singles, multipacks and tubs – providing variety and choice for occasions such as a big night in at home," she says.
Frost urges retailers to stock a small and select range, focussing on the bestselling brands, to ensure a clean and tidy freezer space. "And by positioning the freezer cabinet at the front of the store, ensure ice cream is not overlooked and capitalise on impulse purchase," she adds.
Impulse pick and mix
To capitalise on the summer impulse ice cream opportunity, Froneri's Craven recommends convenience stores to ensure a prominently placed and well stocked impulse freezer, comprising the best-selling chocolate sticks, cones, bars and lollies. "From our portfolio, Cadbury Flake Cone, Oreo Sandwich and Rowntrees Fruit Pastille lollies are some of the most popular impulse products we recommend convenience retailers include in their range," he adds.
A varied range, alongside points of difference, is what Hancocks' Smith suggests as the ice cream has now become a demanding and ever-changing category with formats and flavours evolving every year.
"Ice-cream has moved on a lot recently. Customers want different cones, mouth-watering sauces and indulgent toppings so it is important to be able to offer them exactly what they want," he says. "For independents to compete with the multiples they need to offer choice and something different. Offering scooped or soft ice creams with a mix of cones, toppings and confectionery … will allow them to do just that."
Toppings and sauces are a popular addition when serving a traditional ice-cream cone and a good way to upsell to the customer.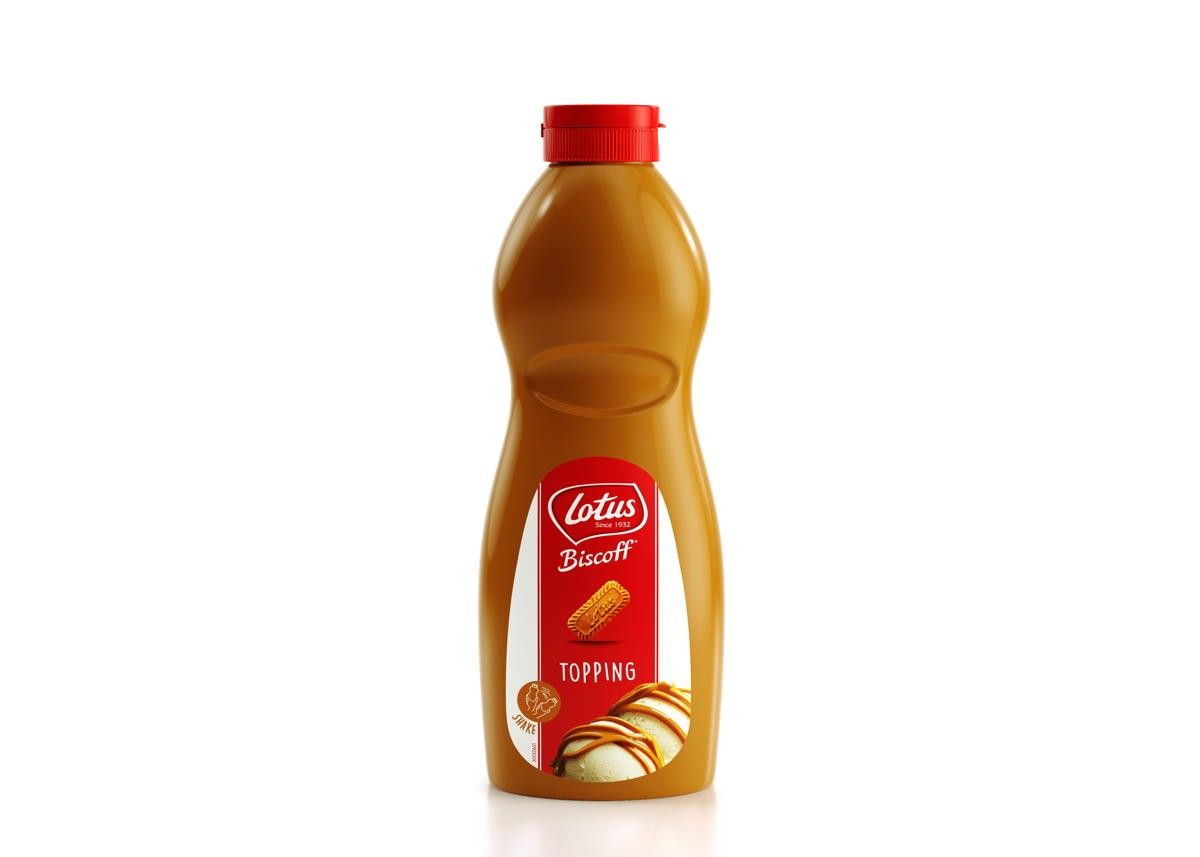 Smith adds that the popularity of Lotus Biscoff is a big trend retailers need to be aware of, saying topping an ice cream with sauce and crumbs will certainly appeal to customers, and there is a growing trend for different cones rather than sticking to the traditional and waffle cones.
"Customers are stocking up on cones coated in sherbet, chocolate and sweet spiced speculoos. For an added twist, there is a trend of adding sherbet and popping candy to ice cream. This is very popular with children," Smith says.
Mars' Frost would like retailers to take note of the growth in handheld multipacks which is the strongest category in convenience, with sales worth £170 million (IRI).
"It's clear that wrapped handheld products are key to driving growth in the ice cream category, and in convenience in particular. It's important for retailers to stock a range of favourite confectionery brands in ice cream, to reap the sales benefits of familiarity and eye-catching packaging," she says.
Mars is doing particularly well in symbols (+42%) and independent convenience (+38%), growing at more than twice of the category rate (both +18%). Sales of multipacks from the Mars range have increased by 81 per cent in the last year and that of the brand's single ice creams through independent grocers increased by 38 per cent (IRI).
Additionally, unit sales of Mars ice cream tubs are up 27.1 per cent YOY in convenience, ahead of the category at 10.4 per cent for the year ending 30 January, and Frost says this current growth in the tubs range reflects the fact that more people are spending more time at home and are more inclined to stock up on tub formats to enjoy at home with their household.
"More than ever, it's important for retailers to plan ahead and offer variety in the freezer space to cater for all shoppers. We are confident that by bringing even more confectionery favourites to the freezer we will continue to drive consumer interest and sales – and repeat purchase given the popularity of our iconic flavours," she adds.
Mars' line-up of confectionery favourites in a single ice cream format includes the leading ice cream bar Mars, Snickers Ice Cream Bar, Maltesers Ice Cream, Bounty Ice Cream Bar, Skittles Cooler, Skittles Sour, Mint Maltesers Ice Cream and Twix Ice Cream Bar.
Mars and Snickers Ice Creams are also available in a multipack format, while Mars, Snickers and Maltesers are also available in tubs.
PMP opportunity
Craven feels that the consumers are likely to be more price conscious as there's still a lot of uncertainty about how the year will unfold, and Froneri aims to address this by offering its popular products at an affordable price point.
"Our best-selling Cadbury products are all now available in price-marked packs, helping attract even more shoppers through value perception and in turn helping retailers retain the increased basket spend they have gained in lockdown," he says. "With distinctive new look packaging across the Cadbury range, we're confident the new PMPs will appeal to even more families looking for a delicious treat."
Froneri is particularly excited about its two new NPDs: Cadbury Dairy Milk Core Tub, which consists of creamy vanilla ice cream with Cadbury Dairy Milk chocolate pieces throughout and a smooth chocolatey core, and the Cadbury Dairy Milk Choc Top Cone, a scoop of vanilla ice cream covered in Cadbury Dairy Milk, on top of a crunchy cone filled with vanilla ice cream and a heavenly Cadbury Dairy Milk chocolate core.
Jennifer Dyne, ice-cream brand experience director at Unilever UK&I, shares the view that customers will be looking for PMPs this summer, and a range of brands from the company has launched price marked packs, aimed specifically at the convenience and impulse sector. These include the PMPs for Carte D'or Vanilla, its most popular flavour tub, and Twister mini range- the classic pineapple, strawberry and lemon and lime fruit flavour in particular.
Staycations have been good for Unilever's ice cream business last year, and with the expectation that people will stay in the country this summer rather than travel overseas, it is looking for an encore this year.
"As we all spent our summers in our gardens and local parks, we saw a big sales increase in our handheld ice creams in the convenience and independent channels as well as an increase in multipacks sales too. Just take Magnum multipacks for example, which saw a 33 per cent increase in value sales last year, compared to 2019," Dyne notes.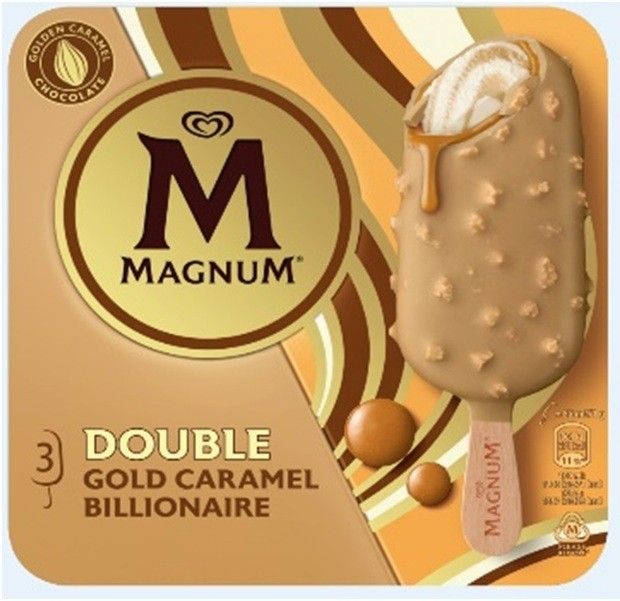 It was the brand's most successful year in over half a decade, making its way into 40 per cent of UK households. To continue the momentum, Magnum has recently expanded its luxurious Magnum Doubles range, with Magnum Double Gold Caramel Billionaire. Inspired by one of the nation's most favoured sweet treats, Millionaire's Shortbread, the new flavour includes a swirl of two ice creams, luscious caramel sauce filling, golden caramel chocolate, and for the first time ever in Europe and for a Magnum double, biscuit pieces on the outside.
New variants have joined the Wall's range also, and these include: a soft-serve Cornetto featuring 50% recycled plastic lids, a brand-new flavour and shape from Twister to join Unilever's Responsibly Made for Kids range and Cornetto GO, an ice cream sandwich which provides a tasty on-the-go snack. Cornetto GO and Cornetto Soft Chocolatey flavour will be available exclusively to impulse.
These innovations are also included on Wall's point of sale material, which includes everything from outdoor signage to branded parasols and flags to help retailers spread the news.
"We know shoppers are looking for innovative products and flavours but also expect these to make a positive difference to the world –with our new launches this year, ice cream lovers are going to be delighted with the choice that is on offer this summer season from their favourite brands," Dyne says.
Better-for-you innovations
Free-from is one area Unlilever is turning its focus, with an aim of taking the share of vegan in its ice cream business to 15 to 20 per cent from the current 5 per cent. The consumer goods giant has set a €1 billion sales target for plant-based meat and dairy alternatives in the next five to seven years.
"Shoppers are demanding plant-based options across the entire category, including within ice cream. Retailers are looking for vegan options that taste equally delicious and calling on familiar brands to meet this demand," Dyne says.
"We're innovating within our ice cream portfolio to bring vegan options to our most loved brands. From Magnum Vegan and Ben & Jerry's non-dairy tubs to Cornetto mini vegan and Solero organic and vegan ice cream lollies. Swedish Glace, the UK's leading dairy free Brand, offers a variety of products for shoppers who are looking for diet specific dessert products – from Vanilla, Raspberry and Chocolate tubs made from soy, to vanilla ice cream sticks in a chocolate flavour coating."
Wellness has really expanded and evolved over recent years, and a more holistic shift to 'better for you' now takes many forms, starting with a demand for clean ingredients, something Häagen-Dazs wants to shine a spotlight on.
"Our core range answers the mindful indulgence trend with high quality, premium ingredients (fresh real cream and no artificial colours, flavours, palm oil or emulsifiers), so shoppers look to us as a trusted treat," Jones from brand owner General Mills says.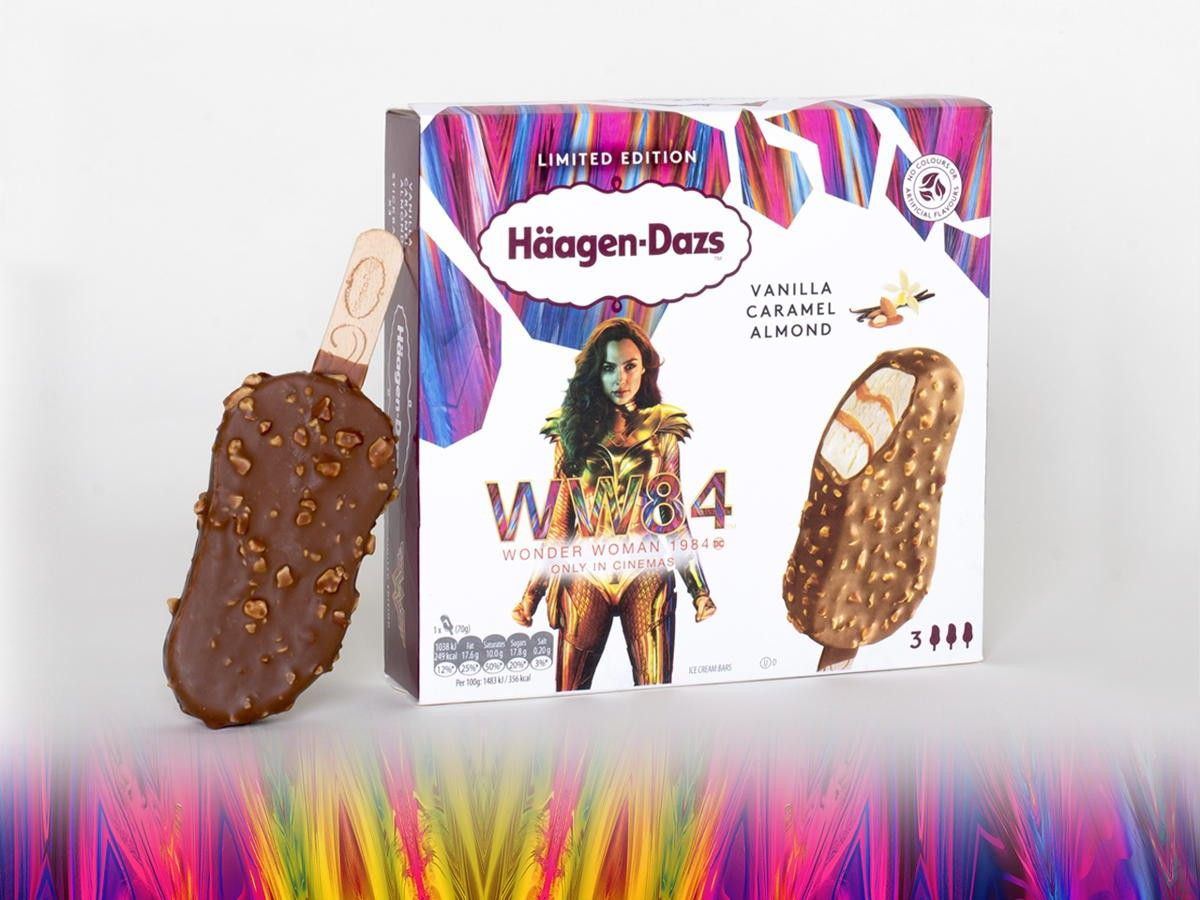 With more than one third of category users have reduced their ice cream consumption in the last year due to concerns surrounding sugar intake, portion control is also a major focus for the brand famed for its indulgent flavours.
"Out of those concerned, 50 per cent of shoppers agree that having greater control over portion size is a good alternative to abstaining (Mintel 2019). This is where Häagen-Dazs comes in; our differing portion sizes, from tubs to mini cups, support consumer choice and allow them to control their level of indulgence, which we've found is a big purchase driver," Jones adds.
And their lower calorie range, Gelato, is ideal for shoppers looking for a lighter option, containing only 150 calories per mini cup 95ml portion, 30 per cent less sugar and 50 per cent less fat than regular ice cream.
While the low calorie segment fell significantly behind the total ice cream category in total market towards the end of last year, Häagen-Dazs expects growth to return in the long-term as wellness remains an important ongoing trend. Jones hints that we may see more NPD innovation to meet demands in this segment, particularly with HFSS regulations on the horizon.
Diverse occasions
'Snackification' is another new trend in which ice cream is getting more involved with manufacturers taking expanding into new formats across the category.
"We've seen this so far take the form of cookie dough bites, mochi and ice cream sandwiches amongst others, where ice cream is being introduced into compatible snacking formats, leading to a more versatile overall snack," Jones points out.
With one in five of ice cream occasions is driven by refreshment (Mintel), Häagen-Dazs anticipates a strong uplift in impulse purchase of ice cream for out of home consumption. As the fastest growing luxury tub brand in convenience in summer 2020, Häagen-Dazs is poised for a strong ice cream performance in the months ahead, with sale growth accelerating in latest 12 weeks where the brand is outpacing the total category (growing +28% vs. category +26%).
"The Häagen-Dazs portfolio is multi-functional; our tubs tap into the sharing at-home occasion, while the mini cups (including our gelato selection) provide individual portion-sizes, ideal for those treat occasion opportunities, while also catering to the mindful consumption trend," Jones adds.
While take home ice cream was the no.1 driver of growth across the 26-week summer period last year in convenience, luxury tubs accounted for 35 per cent of this growth, (Nielsen), something Häagen-Dazs has been greatly benefited from. Since Covid-19, the brand has also acquired 750,000 new buyers with a total 19.7 per cent household penetration (Nielsen).
"This success is attributable to our strong brand positioning as a result of activation pivots last year, as well as the performance of take-home pints as consumers sought indulgence and comfort," Jones says.
At a total category level, luxury pints and chocolate handheld variants have been the biggest contributors growing £94m and £53m respectively, with indulgent flavours, a space that Haagen-Dazsis famed for, like salted caramel, cookie, chocolate, and dessert flavours performing exceptionally well in the last year.