Faz Latif did an ambitions lockdown refit in his Methil store, and has extended the business in more ways than one
Fife retailer Faz Latif, who runs the One Stop Premier store in Methil, undertook a complete refit of the store in 2020 and the results have been spectacular. With a dedicated food to go counter manned by full time staff, the store offers an enticing range of hot and cold meals which includes hot dogs, breakfast rolls, salads, pies and pastries.
During the Covid lockdown, he started a delivery service which is now a thriving part of the business. Faz started with a hot dog machine turning over £300 per week, but now his store boasts a dazzling array of fine dishes that leave the store for distant customers almost non-stop.
As he demonstrated how vital and intertwined food to go and delivery are, as a major way forward for the convenience channel, this enterprising retailer has won the Food to Go Retailer of the Year trophy at the 2022 Asian Trader Awards.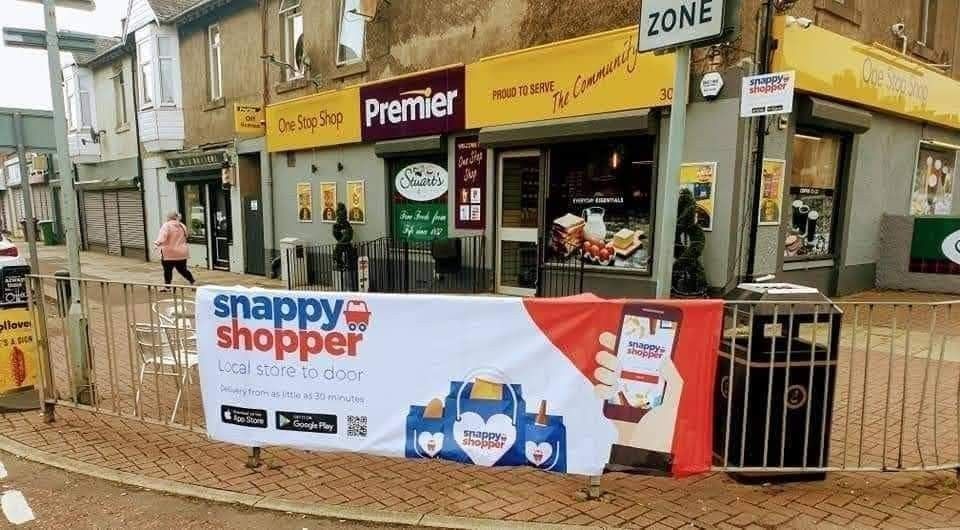 "The refit could not have gone better. We also doubled our fresh/chilled offering and now we are reaping the benefits as much as our customers are with the increased range and display. Year-on-year our sales have grown beyond belief," Faz says.
The refit has seen the store doubling in size, with an investment of £250,000. "We ended up putting an extension to the shop because of the high footfall coming in during the pandemic," he says. "We were gonna do it just before the pandemic, but the pandemic helped make the shop bigger. I was only going to stay at the same size, but during the pandemic people using convenience shops rather than supermarkets. So I ended up putting an extension to the shop, and it made a big change. A lot of the people stayed local."
He has been working in the shop since he was 15, helping in the mornings and evenings. His family came to Methil in 1997 in dire financial straits, as the place at the time was designated one of the cheapest places in Scotland!
"We had nothing. We started by renting and slowly bought the business, where we are today," he says.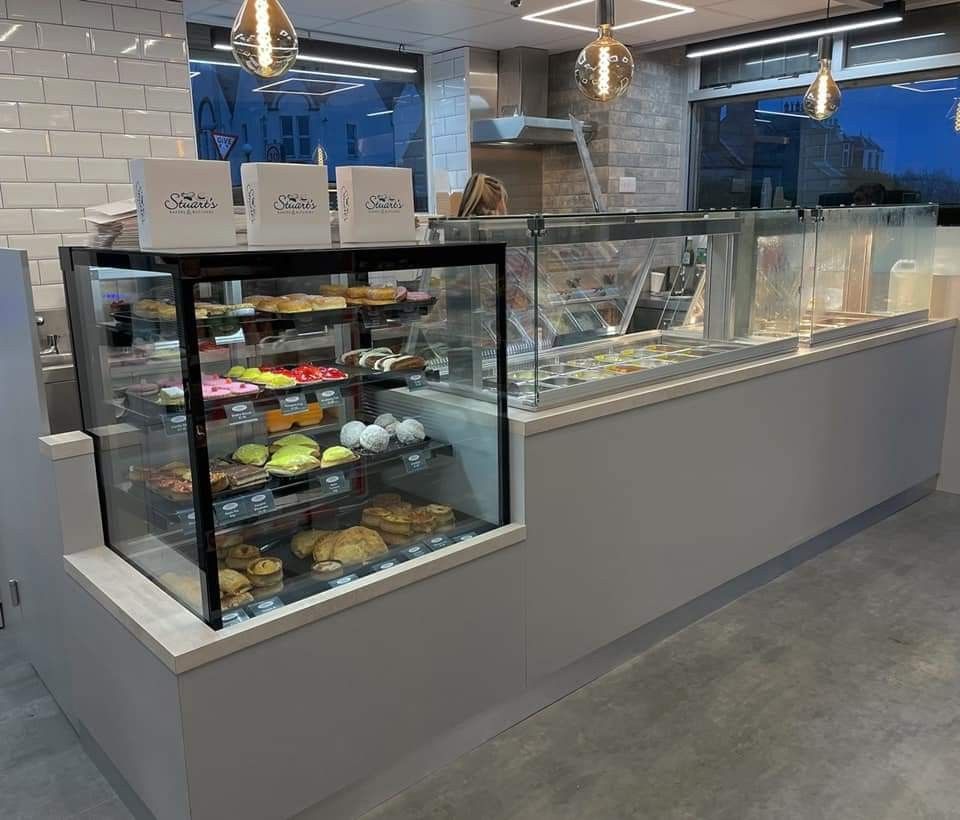 As his mom and dad got older and his siblings' interests lie elsewhere, he took up the task of running the shop. The family used to run three shops at one point, but they decided to concentrate on this one, and the shop is making more profit than the three were previously.
"We realised we can get more customers in the community by just having one store. I make more money from one store than what I made from three stores," Faz says.
They launched the food to go category in the store in 2012, and have never looked back.
"We started small, burgers, some hot dogs and that was that. There was high demand, and from then we have been increasing. We have to cut down lines in the shop floor and increase the hot foods," he says.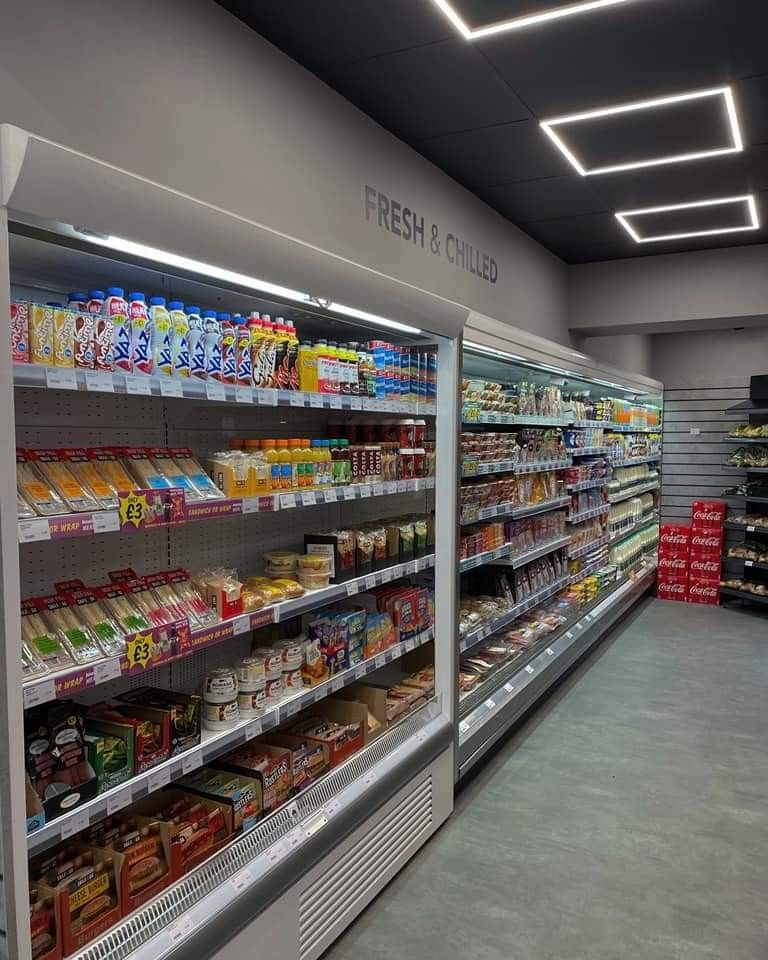 In other words, expansion of the store has become an imperative, and after the Covid-19 pandemic, they have extended it by three metres by two metres to cater to the high demand. And, the expansion was not limited to the shop floor, as the demand also drove them to start doing deliveries.
"Hot foods delivery is now available from eight o'clock in the morning till ten at night, which helps a lot of people in the community. It's been really good. We're going to expand that even more next year, hopefully next year or the end of this year," he adds.
Faz started delivering to his older, infirm customers who could or would not leave home during the Covid-19 pandemic, and he believes they would never have started deliveries without Covid.
"During the pandemic it was mayhem, a lot of people couldn't go out of the house and there was a high demand, people asking for deliveries, especially the older generation, they want something to eat, quick and easy. So we ended up getting some local people and started doing deliveries," he says.
"What really helped me to start doing the delivery is the pandemic; otherwise we wouldn't have ever done this. We thought we'd just be good for hot food takeaways, we never thought it would be advisable in a corner shop."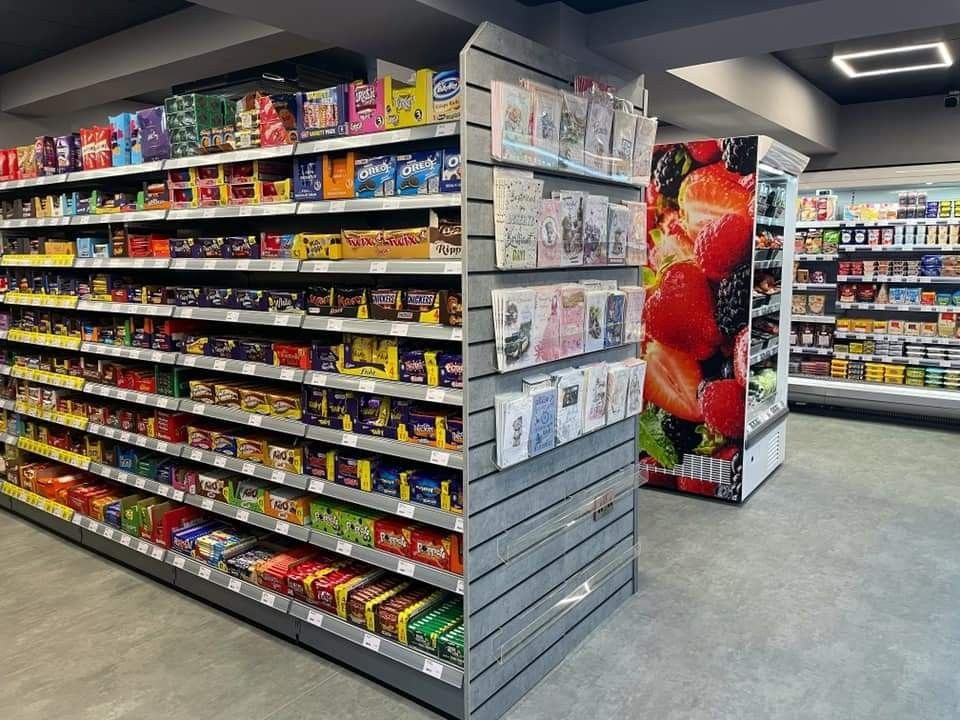 Market data suggests a dip in the demand for delivery service from the pandemic highs of 2021, but in Faz's case, delivery sales now outstrips his shop sales!
"The way of customers buying is changing, which we adopted as well. So my sales are actually higher on deliveries now than what they were actually out in the shop. So I think that's the way I'm going just right now anyway," he says. And, his customer base is expanding in the new generation, who he says prefer to spend more time with family than coming to the shop.
"I see a lot of people just want something quick and easy to eat. Not many people want to cook, they don't have time. So, I'm just focussing on expanding hot foods because that's where the younger generation has gone. It's not like the older generation with a cooktop. And it's not once a week or once a month, now it's constant," he explains.
The cost of living crisis has seen people cutting back on eating out, and Faz says this has benefitted food to go, as people realise that cooking at home is not that cheaper either, with prices up.
"Obviously with gas and electricity prices and people struggling, it's probably actually dearer to cook a meal at home yourself than just get hot food prepared," he observes. "So it's actually works out cheaper than cooking at home, buying the ingredients and then taking in the gas and electricity costs, and more people want a fast food and getting it delivered to save money."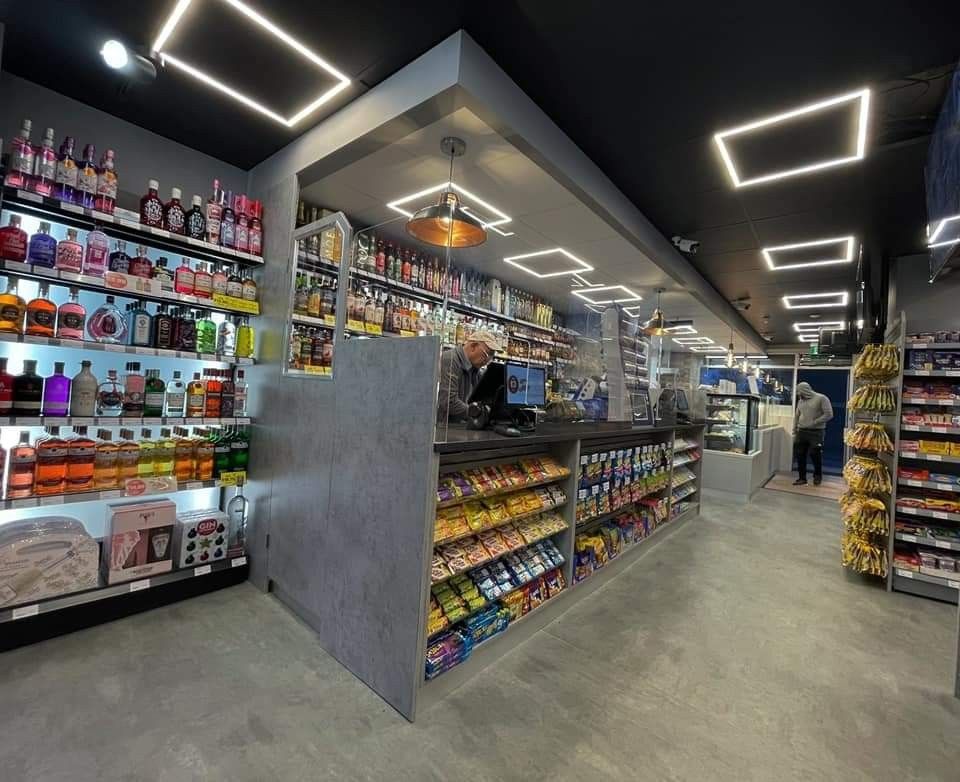 The soaring gas and electricity prices and the increase in the staff wages have impacted his overhead costs, but Faz feels that best way to overcome this is to try and get more people through the door.
"So obviously, hot foods again, I'm gonna say that's my way of trying to get customers to come to the store. And if you have a high turnover and high footfall coming in the door, hopefully that will help you reduce the impact of the higher wages and electricity and gas bills," he says.
He also says the level of competition post Covid is different, and the food to go category also helps him to stay on top.
"There's a lot of competition out there. During Covid a lot of people came to corner shops than supermarkets, so the sales increased. And you have to keep up with the customer demand. Obviously vapes, and the hot foods section, I'm really focussing on the hot foods to stick out," he says.
He feels business as usual won't help the local shops to retain the sales attained during the pandemic, and the extending shop to offer a better food to go offer was his response. "You just need to try and give the customer what they want. And right now I see high sales in hot food. So that's what I'm focussing on, to try and keep them top of the market," he adds.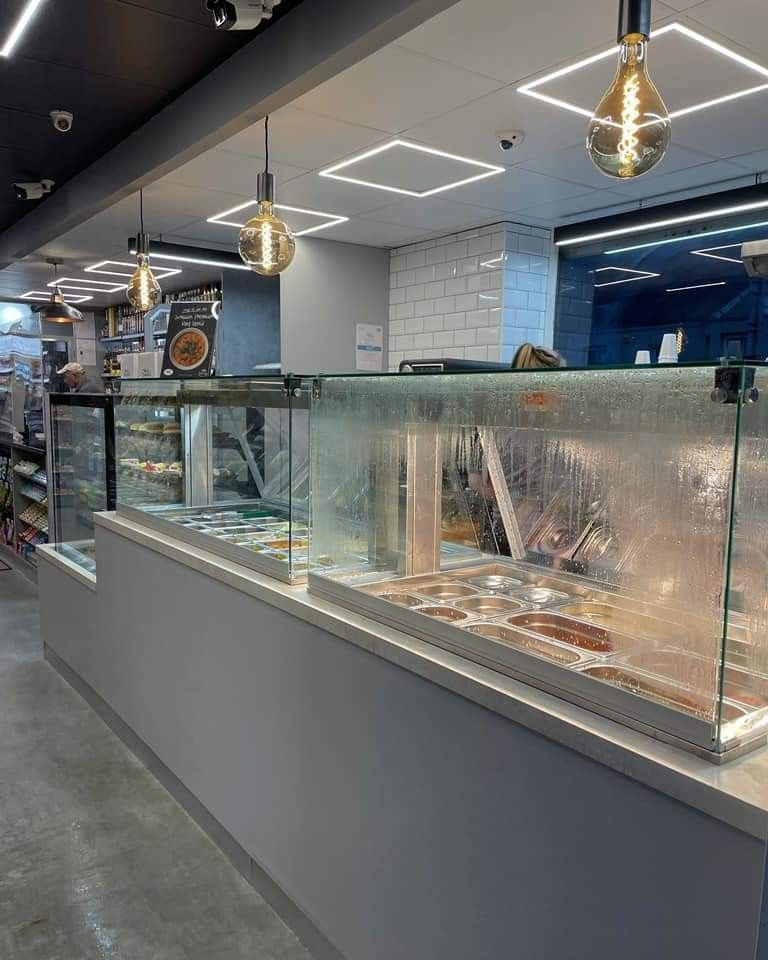 With a multiple and another convenience store within less than half a mile to his store, Faz always ensures that the store looks welcoming and well stocked.
"We make the front of the shop look nice and clean and tidy. We obviously have all the brands that customers have asked for and everything's placed nice and clean. When a customer comes, we'll try to speak to then, rather than taking their oney and say bye, and thank you. We try to be as polite and nice to the community as we can," he says. 
He also takes to social media to gauge consumer sentiments on the new product launches. "I also look at posting pictures of new lines online on our Facebook page to see if any of our customers would like to see it within our stores. If we get a lot of likes or comments on the post, then I'll get it in," he says.
Faz also stresses the importance of investing in the store for local retailers. "Customers like to see definitely new ideas, not the same constantly," he says. "Change stuff around in the shop if you have got a budget, if you've got much money. And it's really important also to move stuff at least once a year, if not twice a year around the shop so that customers walk around. So invest in your store and listen to your customers."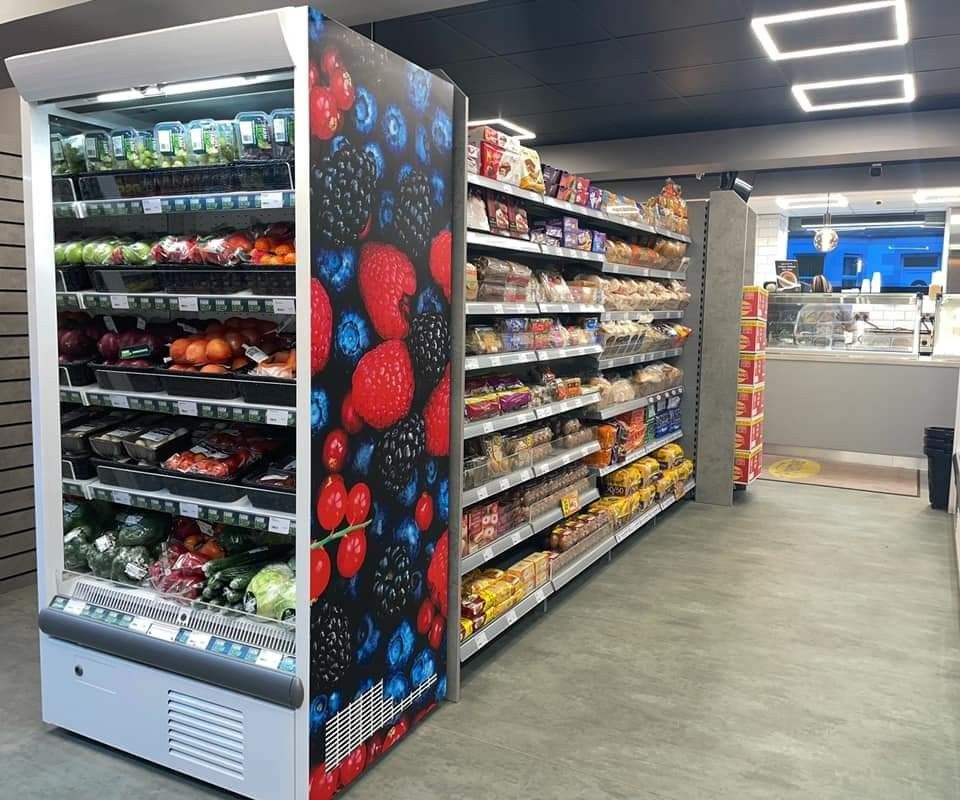 Faz is a popular figure in the local community, and in 2020, the residents have even launched a fundraising campaign as a thank you gesture for his support to the community during the pandemic.
Donors have praised Faz, calling him 'pure gem' and highlighting the 'amazing work' he does in the area, going 'above and beyond'.
"I'm always getting involved in the weekly community events or football tournaments, helping just causes. You need to be a big part of the community, get involved in a charity. So that's helping along," he says.
The incidents of shoplifting have increased across the UK, and Faz keeps the community in mind while trying to tackle the issue, by giving out unsold food for free to those who can't afford it.
"Shoplifting has definitely increased, and the staff have been advised not to approach them, just get the management," he says and explains their free box.
"We have a box that we put hot food. Obviously you're only allowed to keep hot foods for three hours. We keep the hot plate and if it doesn't sell we put out a post to customers, anyone passing or anyone that can't afford food, or any products that are damaged or anything that's gone past date on the day before we've got a box we put the meals, so people could help themselves and hopefully that stops people from shoplifting. Rather than wasting the food in a bin, we just give it to customers for free."
Finally, Faz believes retailers, despite the demands on their time, should look to find more balanced in their life.
"Try and give your store 100 per cent, but I also say give your family 100 per cent. Don't let the working life take over."