Last week, Diet Coke and Kate Moss officially launched the new "Diet Coke Break by Kate Moss" as part of the "Love What You Love" campaign. Kate Moss and assorted VIP friends celebrated the launch and got a first look at the brand new TV advert in an immersive experience at Marble Arch's Frameless.
In the new TV ad, the international fashion icon penned her own Diet Coke Break called "Runway", which features a new version of the iconic "I Just Want To Make Love To You" track, reimagined by Josephine de la Baume. The ad, directed by Felix Cooper, is set around the 11:30 Diet Coke Break where, amidst the high-octane pre-show energy, Kate takes a Diet Coke Break to quench her creative thirst. The timely Break triggers an unexpected twist, inspiring the styling team to break some fashion rules. Catch the new Diet Coke Break by Kate Moss now across TV, Cinema and Online.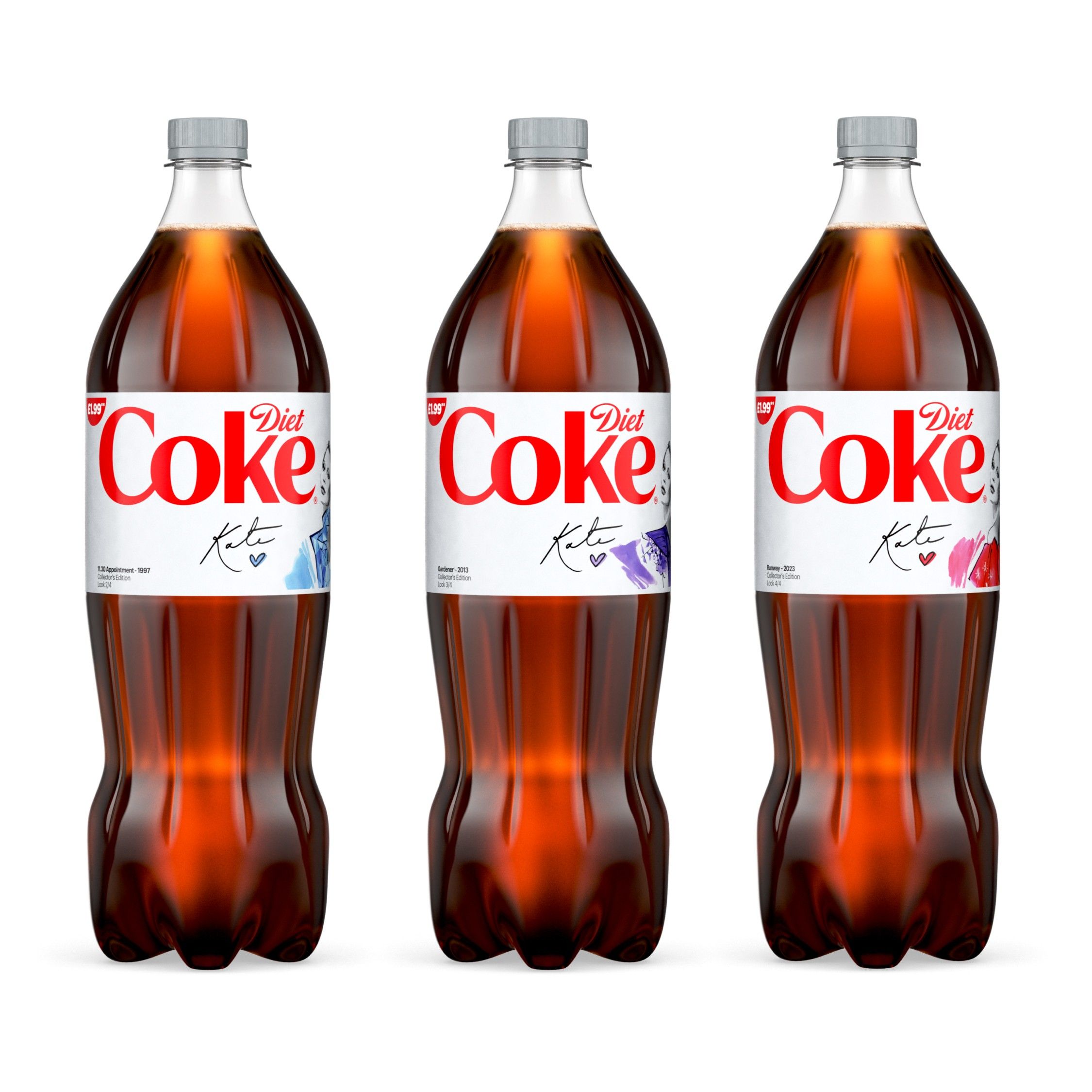 The Diet Coke Break by Kate Moss is supported by new limited edition packs. Available in Diet Coke (and No Caffeine) packs, including 500ml, 1.75l, 2l PET and 330ml multipacks, the limited-edition "11:30 Appointment", "Gardener" and "Runway" designs are available nationwide, whilst "The Break" design is a customer exclusive.
"The Diet Coke Break by Kate Moss" collection is complete with Kate's signature and features an on-pack prize promotion. Curated by the supermodel herself, the promotion offers the chance to win hundreds of fashion-related prizes, including Selfridges e-gift cards, gift sets from Cosmoss and a weekly grand prize for two, including an overnight stay in Central London with a personal stylist session and vouchers at Selfridges.