With the country now returning to some semblance of normality in a post-COVID world, the tobacco category is proving once again to hold a substantial amount of value for retailers. The market is now worth £14bn (before tax) per year and as it stands, there is almost a 50/50 market share split across Factory Made Cigarettes (FMC) and Roll Your Own (RYO) categories – at 54 per cent and 46 per cent respectively, according to the ITUK Report on Trade (September 2022).
Given the growing cost-of-living crisis, the shift towards value tobacco products is a trend that is likely to continue for some time and one that should not be ignored – especially given tobacco customers can generate much wider sales in store.
Tom Gully, head of consumer marketing UK&I at Imperial Tobacco, comments that the future of the tobacco industry lies very much within the value of the product as consumers seek out ways to save money, as he advises retailers to stock a wide range of value tobacco products to successfully cater to the needs of today's customer.
"With household costs and inflation soaring, shoppers are now even more aware of how much they are spending. As a result, we're seeing a move towards low-priced propositions across the entire category as a whole, resulting in the lower priced tiered products making up a majority of tobacco sales," he says.
"In fact, the sub-economy segment now makes up 63 per cent of FMC sales, while the economy segment accounts for 56 per cent of RYO, with these value segments growing at an impressive three per cent and five per cent YOY."
Ultra-value demand
Gemma Bateson, sales director at JTI UK, concurs, and urges retailers to focus on ultra-value products.
"Retailers should focus on stocking ultra-value tobacco brands as now more than ever, customers are looking for more affordable options in the market. In the last two years we have launched products that tap into the growing demand for ultra-value tobacco – including Sterling Essential Rolling, Benson & Hedges Blue Rolling, Mayfair Silver and most recently repositioning the price of Sovereign Blue to offer even more choice in this segment," she says.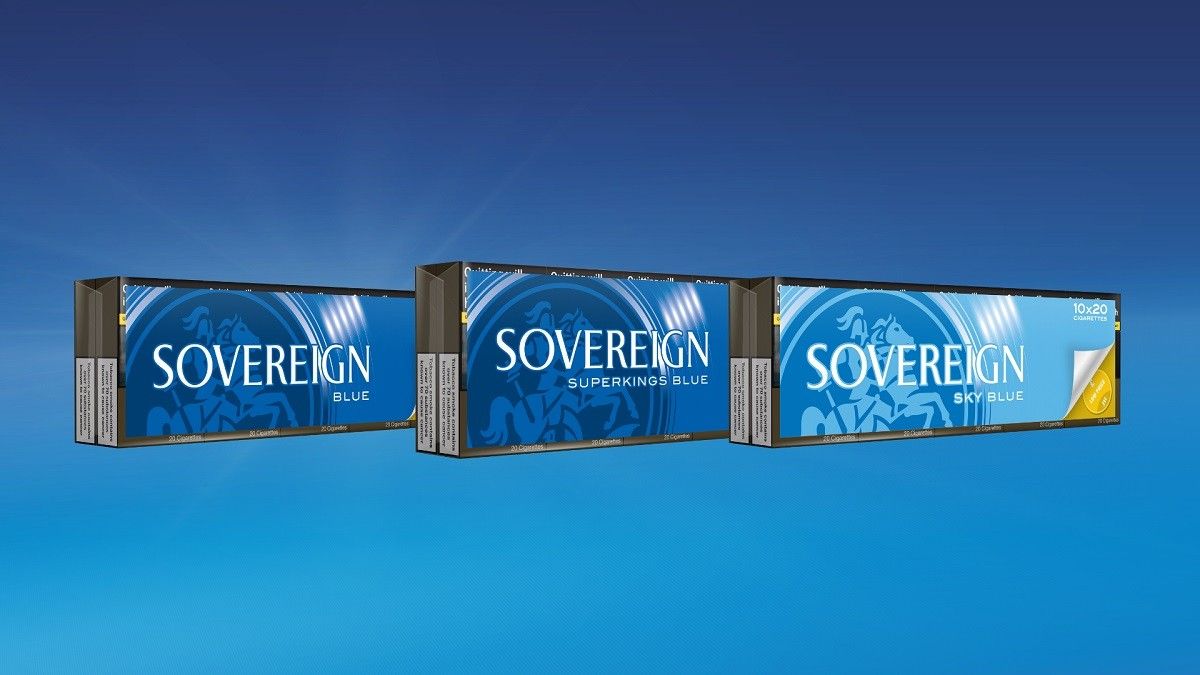 Earlier this year, JTI repositioned Sovereign Blue in line with its other ultra-value options to provide more choice of well-known brands to consumers at this end of the market. Sovereign Blue's RRP is now £10.65 for a 20 pack, joining Mayfair Silver and Kensitas Club as part of JTI's ultra-value range.
"Shoppers will still receive the same high-quality Sovereign Blue product, whilst retailers can maximise the sales opportunity by offering this heritage brand at a new value RRP," comments Mark McGuiness, marketing director at JTI UK.
JTI has also refreshed its Sterling Essential Rolling product, now with rolling papers, an enhanced blend and a convenient zip pouch.
"The new features offer an easy and accessible format for existing adult smokers, with everything they need in one pouch. The new Sterling Essential Rolling offering taps into the ever-increasing ultra-value segment, with 80.5 per cent of all sales volumes currently in the value or ultra-value RMC (Ready Made Cigarettes) and RYO sector," McGuiness added.
The firm launched two of its most iconic brands – Mayfair and Benson & Hedges – into the ultra-value segment last year. Available across all channels, Benson & Hedges Blue Rolling includes quality Virginia tobacco blend and 100 papers within the 30g and 50g pouches. Mayfair Silver is available in both King Size and Superkings, and is available across England, Wales and Northern Ireland.
Imperial's Gully notes that consumers would be looking for a familiar brand that they know will "deliver satisfaction at a low price".
"With this in mind, we'd highly recommend stocking our Embassy Signature and Richmond ranges to help unlock sales amongst adult smokers seeking out top brands at great value price points," he says.
RYO and CO
Gully adds that the demand for value is particularly pronounced in the Roll Your Own (RYO) category, which is seeing a significant rise in sales, as he urges the retailers to make sure they cater for this demand with the right product offering.
"With this in mind, we'd recommend retailers checking that they have a strong variety of leading roll-your-own brands such as Riverstone and Players JPS, to ensure they are prepared for this rising demand for value tobacco products," he says.
In addition, it is also important to remember that value means different things to different people:
"Some customers might be focused on the lowest price point, while others may be looking for added value formats like Players JPS Easy Rolling Tobacco which offers filters and papers in one pack. Therefore ensuring retailers stock a range that caters for these different value needs is vital in order to effectively cater for their customer base," he explains.
The momentum towards RYO products also presents retailers with new sales opportunities within tobacco accessories. It is therefore essential that retailers cater for this rising demand by ensuring they are fully stocked up with filters, papers, lighters and other flavour-related innovations.
The tobacco accessories category continues to perform strongly, worth £334m and showing YoY growth of 4.3 per cent [IRI MarketPlace 52 w/e 30.10.22].
Rolling papers is the star performer in the category as the highest value sector within tobacco accessories. Gavin Anderson, sales and marketing director at Republic Technologies (UK) Ltd says their leading brand OCB is helping to drive this success as the UK's fastest growing mainstream paper brand.
"Tobacco accessories, including filters, papers and lighters, provide an important opportunity for retailers to benefit from impressive margins and incremental sales. The right range of brands and effective POS gives retailers the potential to make sure their store stands out," he says.
"The Slim & Tips sub category is showing impressive growth of 28.5 per cent YoY as we see an increasing move to premium Paper & Tips formats. This again highlights a big opportunity for retailers to tap into this growth with popular brands such as OCB," he adds.
With the current economic climate forcing shoppers to seek products at lower price points, RYO products, which typically offer shoppers more for less money, will become more attractive to shoppers. The continual move towards value in tobacco and tobacco accessories is only going to increase as shoppers seek alternative ways to cut costs.
"RYO shoppers tend to be repeat purchasers, so having a good variety of products, with a fully stocked display, will keep them coming back," suggests Anderson.
Republic Technologies is known for their compact displays that can be of real benefit to retailers as they grab shopper attention. The firm also works with retailers to highlight their bestselling product lines and NPD to help drive impulse sales.
"Our iconic brands – including Swan, Zig-Zag and OCB – have considerable history in the market and are synonymous with quality and value for money. This, combined with our team's valuable expertise in the category, means that we are well placed to add real value for retailers," Anderson notes.
Swan Fresh Burst Crushball continue to be the best performing menthol capsule filter in the market, exceeding all sales expectations and giving retailers great results. Shoppers are also actively seeking more sustainable products across all categories, including more natural ingredients, and reduced single use packaging, Anderson says, recommending Swan Eco Loose, which is 100 per cent biodegradable and made from unbleached paper, and OCB Virgin Slim and OCB Virgin Slim & Tips, as unbleached papers are manufactured using OCB natural gum, which is sustainably sourced from African Acacia trees.
Gully, of Imperial Tobacco, recommends their Rizla Xtreme Flavour Cards range, which comprises flavour cards that can be used with traditional factory made cigarettes or roll your own tobacco products.
"Our Rizla Xtreme Flavour Cards range has been extremely well received by both the trade and consumers. Simply insert a flavour card into a packet of cigarettes or roll your own tobacco and wait at least 30 minutes, or leave it in longer for a stronger, more intense flavour," he says.
"Latest figures show they are flying off the shelves and currently selling around 400,000 packs per week as smokers look to recreate the menthol experience."
Another product line gaining traction with tobacco shoppers is Rizla Silver Kingsize Combi which has an RRP of £1.20 and offers papers and tips together in one pack for the ultimate in convenience.
Cigars hold firm
The total cigar category remains fairly static, slightly down by 0.4 per cent in value terms compared to last year at just under £285m. The cigarillo segment continues its positive performance, up 9.7 per cent in the last twelve months, and now makes up over 46 per cent of the total volume and just under £100m in value sales [IRI MarketPlace, w/e 25.12.2022].
Nataly Scarpetta, marketing manager at Scandinavian Tobacco Group UK (STG UK), says their Signature Action cigarillo brand is growing steadily in popularity and a good option for adult smokers who enjoy the peppermint flavour.
"The more traditional cigar segments are all in decline of around four per cent which is likely to be due to a combination of factors such as some smokers moving into vaping or pouches, and/or people cutting down due to the on-going cost of living crisis," she says.
Scarpetta also underlines the importance of value as a consumer trend at the moment, spurred along by the cost-of-living crisis.
"Many consumers are going to be increasingly price conscious, and this will affect cigars and the wider tobacco category purchases just as much as any other category in-store, so retailers should ensure they are highlighting their value brands to customers to help them save money," she advises.
"Having said that, the search for value has been a trend in cigars for some time now, evidenced by the success of our Moments Blue brand, which offers a quality smoke at a low price and is now the seventh best-selling cigar brand in the UK in value terms."
When it comes to the merchandising of the category, Scarpetta urges retailers to make use of the exemption of cigars from the plain packaging legislation, and stock them on the middle shelf of the gantry where they are visible, and more likely to be purchased by adult smokers who can see them.
"To boost cigar sales, it's important that retailers stock the right range rather than a big range, as the top ten brands account for over 90 per cent of sales so don't tie up your cash flow with slow moving brands," she adds.
"Alongside cigarillos, it's miniatures which are the engine room of the cigar category, so it is important to get this segment right. By far the biggest player here is our Signature range, which is ably supported by our Moments brand, which offers a good quality smoke at a cheaper price."
STG UK has recently announced a modern and eye-catching re-design for the Moments brand. The new pack design can be seen now on packs of Moments Blue and Moments Original, with packs of Moments Panatella following closely behind in May.
"Moments Blue has been the fastest growing VFM cigar in the UK and is well-known amongst tobacco-selling retailers as a popular choice amongst those customers who are looking to save money," Scarpetta says.
"Now, more than ever, it is important for retailers to offer their customers a range of credible value options across the store, as the current cost of living crisis continues to put pressure on households and forces consumers to make difficult decisions on what they can afford to purchase."
Turn on the heat
Heat-not-burn (HNB) products are pivoting a smoke-free future for tobacco, and they are becoming more popular as demand rises among smokers seeking alternative tobacco products. Relatively small and unknown until recently, heated tobacco has grown its presence thanks to new launches, wider distribution and preferred user experience, and will be an increasingly important element of the tobacco market.
"Although awareness of the heat-not-burn segment remains comparatively low to that of e-cigarettes, we're expecting more adult smokers to discover the category in 2023 – thanks to the increasing availability of heat-not-burn devices and consumables through the convenience channel," comments Kate O'Dowd, head of commercial planning at Philip Morris Limited (PML) in the UK and Ireland, which owns the market leading brand IQOS.
Data from KAM on behalf of PML, found that more than half (56 per cent) of UK convenience retailers will stock HNB products to help adult smokers choose a better alternative in 2023. Acceptance of the category as a viable alternative to cigarettes, together with improved access through indirect retail channels, has broadened the appeal of IQOS to adult smokers throughout the country.
For instance, in 2020, growth of the HNB category was confined largely to the south east, with the majority (79 per cent) of IQOS kit sales – which combine HEETS variants and the IQOS device – taking place in London. In 2022, 41 per cent of IQOS kit sales occurred in key cities other than of London.
Furthermore, sales of IQOS kits are now weighted more evenly between the north and the south of the country. In 2020, nine in ten IQOS kits were purchased in the south. In 2022, over a third of IQOS kits were purchased in the north of the country.
"While London remains a key trend indicator for the heat-not-burn category – with HEETS accounting for 6.4 per cent market share of the total industry sales volume for Heated Tobacco Units (HTUs) and cigarette volumes – more adult smokers are discovering a better choice, thanks to those retailers embracing IQOS and the heat-not-burn category," O'Dowd says.
The category, a preserve of IQOS until recently, is also witnessing increased choice, with JTI launching their Ploom device. In October last year, the company has unveiled a new and enhanced device, Ploom X. The device is available online at www.ploom.co.uk and through Accredited Retailers across London. It can be used exclusively with EVO tobacco sticks which are available for all London retailers within the M25.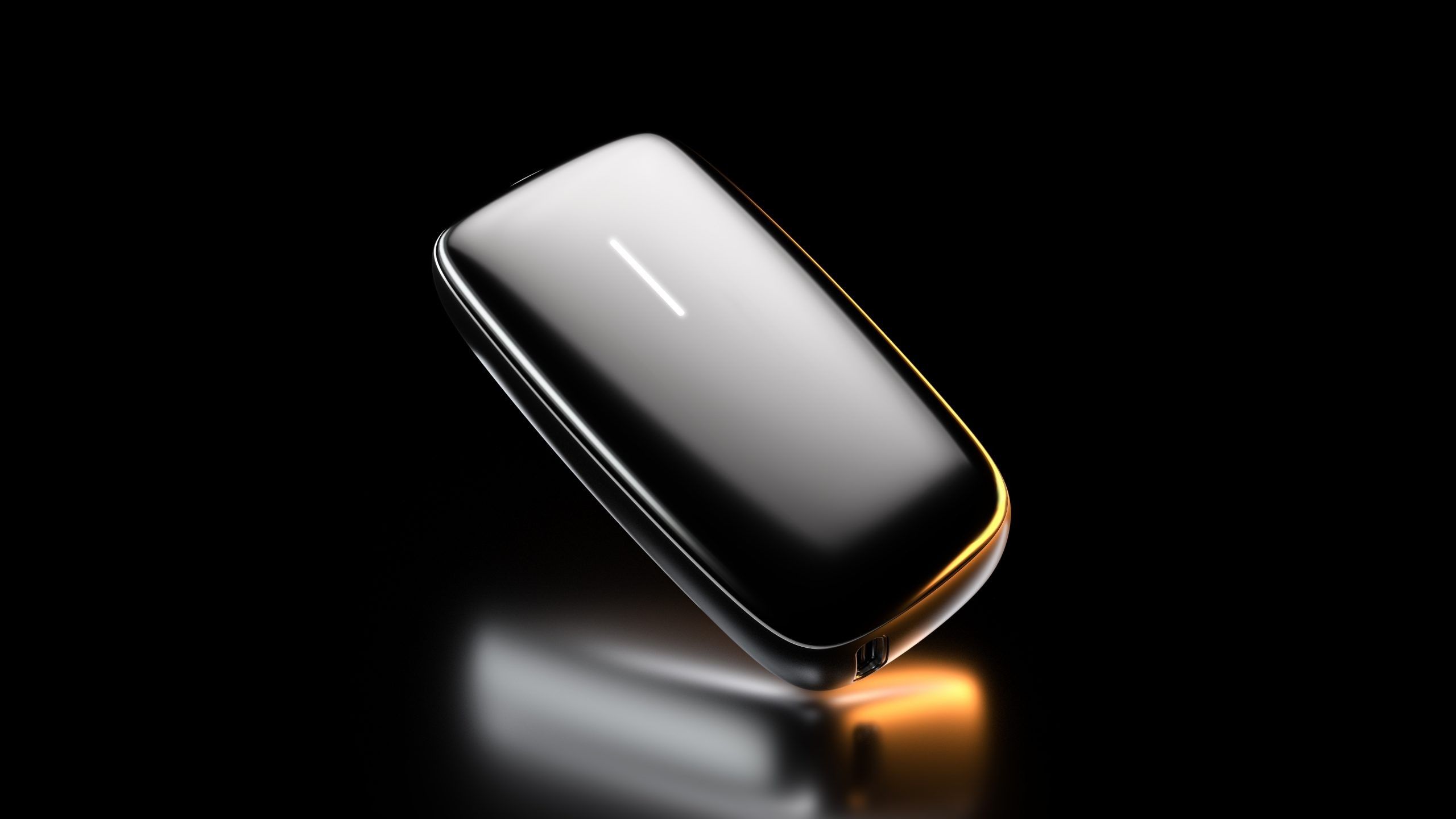 "Representing the next generation of heated tobacco, it offers existing adult smokers an alternative but familiar experience by heating tobacco instead of burning it," Victoria Lopez Aguas, Reduced-Risk Products Director at JTI UK, says.
"With a range that is designed to tap into consumers top flavour preferences, retailers across London can maximise this huge sales opportunity by stocking all eight EVO tobacco flavours."
The current economic climate has its impact on the smoke-free category, which was reflected in a recent PML-commissioned survey of retailers. When asked what adult smokers will look for when choosing a smoke-free alternative, convenience retailers prioritised price – with over half (57 per cent) agreeing that adult customers would select the cheapest products available, followed by those products offering the best overall value for money (18 per cent).
The survey also found that 60 per cent of convenience retailers are likely to recommend smoke-free products, such as e-cigarettes and heat-not-burn products, to adult smokers as more affordable choices in 2023.
PML's O'Dowd says the category can win over existing adult smokers who might be looking for cost-effective nicotine-containing alternatives by highlighting it as a more affordable option.
"With HEETS tobacco sticks costing less than half the price of an average pack of cigarettes, IQOS – the UK's number one heat-not-burn product – provides adult smokers with a better choice, at a fraction of the price of smoking," she notes.
Besides, unlike the vape category, the HNB category offers convenience retailers a real tobacco alternative that many adult nicotine users may prefer to vaping, if they don't quit tobacco and nicotine products completely.
Equip yourselves
Tobacco shoppers spend more, visit more and have a higher basket spend than other shoppers, so are key shoppers to attract.
To capitalise on the sales opportunities these value segments offer, retailers must ensure they stock the correct products, while also familiarising themselves with the key product types so they can help their customers fully understand the tobacco category and different product solutions available to them.
"Shoppers will be keeping a keen eye out for any deals and value offers for the foreseeable future, so it is of key importance that retailers and their staff are well versed on what products they can offer while the demand for value is high," Gully, of Imperial Tobacco, says.
"These products should include those that are the lowest out of pocket spend like Riverstone, as well as added value formats like Players JPS Easy Rolling Tobacco which offers filters and papers in one pack."
Retailers who are well educated on which products offer their customers the greatest value for money will be in a far superior position to help their customers find the best products to suit their needs. This will in turn likely see these customers returning to that same store multiple times thanks to the more personable and informative purchasing experience.