Breakfast is considered by many the most important meal of the day. Lockdown saw a once-in-a-generation shift in the significance of breakfast, and breakfast at home clearly became the norm. While there was more time to prepare breakfast for some, many found the mornings just as busy, especially for those home schooling.
According to a Kantar report, breakfast accounts for 19.8 billion meal occasions per year and is eaten by 98 per cent of the UK. Therefore, this category is a key opportunity for retailers to maximise sales by offering popular healthier breakfast options. By understanding the local demand in this category and placing the top-most selling products on shelves, retailers can attract customers and boost their annual capital.
Cereals, preserves, beverages, bakery and of course, eggs, sausages and bacon (and beans and mushrooms and black pudding…) can now be seen as a real sales category to be taken advantage of by independent retailers "on point" for impulse and local shoppers.
A hungry market
Lockdowns, furloughs and working from home throughout 2020 and early 2021 all contributed to a significant increase in breakfast consumption, notably at-home breakfast occasions, with an incremental 747 million in home breakfast occasions recorded in the 52 weeks to 17th May 2021 – up 2.9 per cent year on year according to Kantar, while "on the go" breakfasts suffered.
With households no longer facing the morning rush to leave the house during the lockdown, Kantar reported a shift in when many chose to eat their first meal of the day. Later breakfasts mean more cooked food and less cereal.  This was reinforced in a recent survey by Waitrose, which found that during the first lockdown, Brits ate eggs for breakfast 68 per cent more times than in the previous year, while bacon sales were up 21 per cent.
The mainstay of nutritious in-home breakfasts and a key occasion for butters and spreads, toast consumption also soared. Kantar reported 20 per cent growth in toast as a top breakfast choice when consumed after 9am. This has contributed to B&S value growth of almost 9.1 per cent last year, when compared with pre-Covid levels of 2019.
Many people have replicated their favourite out of home dishes at home. This trend has helped drive sales in the £1.1m morning goods category (Nielsen). Morning goods as a category has been the least affected by the pandemic, remaining in growth throughout.
Consumers have also become more experimental with their flavours and are seeking out new ingredients as a result. Research from Hearst shows that during the lockdown 33 per cent of people cooked a new dish, which, combined with the fact that meal occasions have changed so much, has meant that bolder flavours have started to become popular at breakfast.
During first lockdown, when coffee shops and cafes had to close, take-home value sales of hot beverages jumped more than 13 per cent (Kantar).
"The St Pierre individually wrapped range, which comprises of Butter Croissants, Chocolate Filled Croissants, Brioche Waffle, Millionaires Waffle, Pain au Chocolat and Caramel Waffles, complements the take-home coffee trend perfectly" says Paul Baker, Founder of St Pierre Groupe. "It also provides attractive margins for retailers, meaning it can work effectively as part of or alongside a hot drink fixture."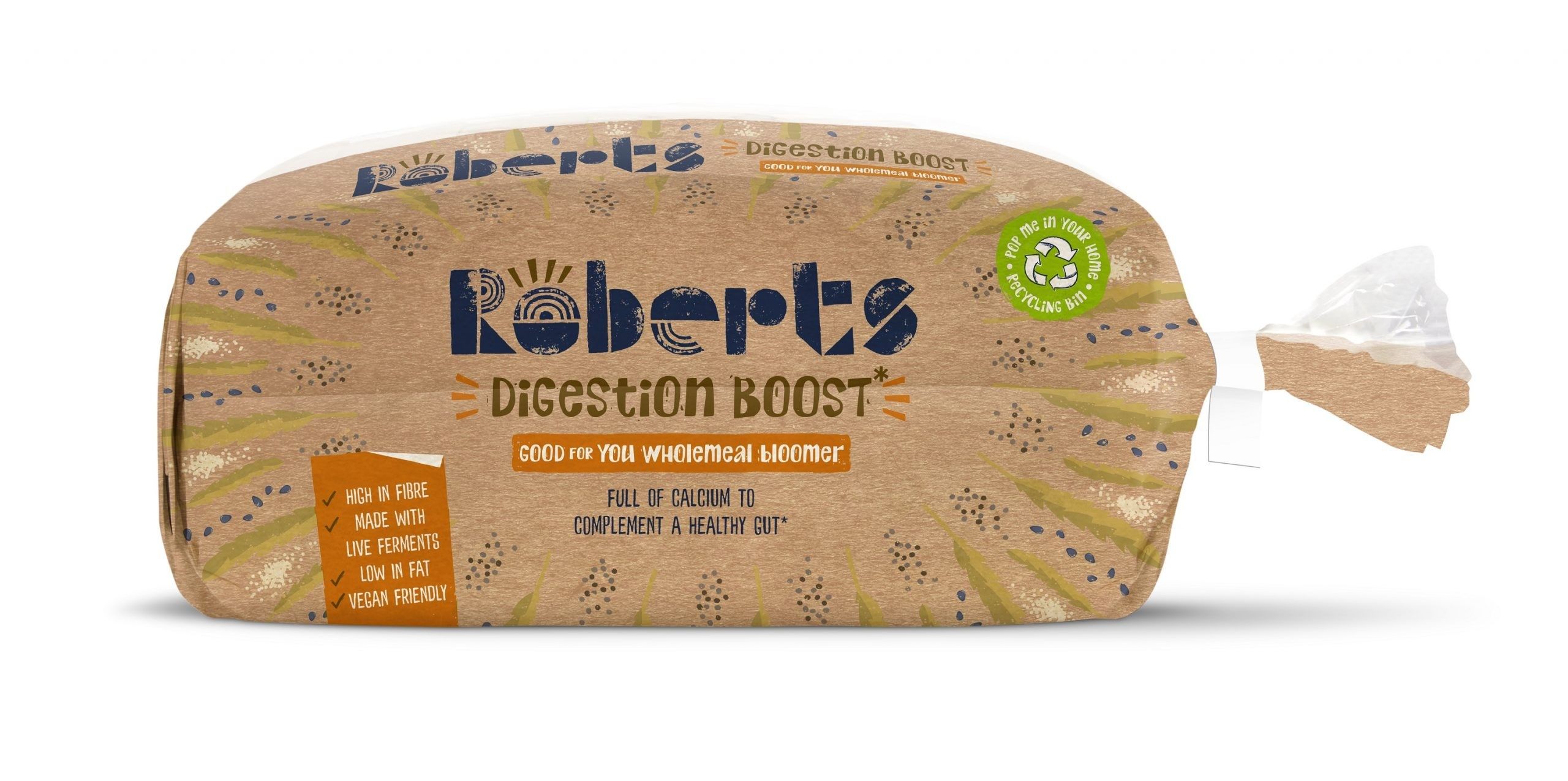 Bread and Bakery
Even pre-pandemic, 34 per cent of shoppers wanted bread with added nutritional benefits. Retailers should certainly be looking at how they can meet this demand by extending their healthy bread and bakery offering.
Dave Evans, Sales Controller, Convenience & Wholesale, at Roberts Bakery commented, "We recently launched a range of vegan-friendly products with added health and wellbeing benefits. From September, our healthy 600g Bloomers went on sale for the first time in all independents and symbol groups across the UK including Spar, Nisa, Londis and Best One."
The range includes wholemeal Digestion Boost Good for you Bloomer that's packed with calcium to complement a healthy gut, True Vitality Good for you Bloomer made with 50 per cent white flour and 50 per cent wholemeal flour, whole hemp seeds, brown rice flour and malted wheat flakes. And, it's also packed with zinc for a healthy immune system.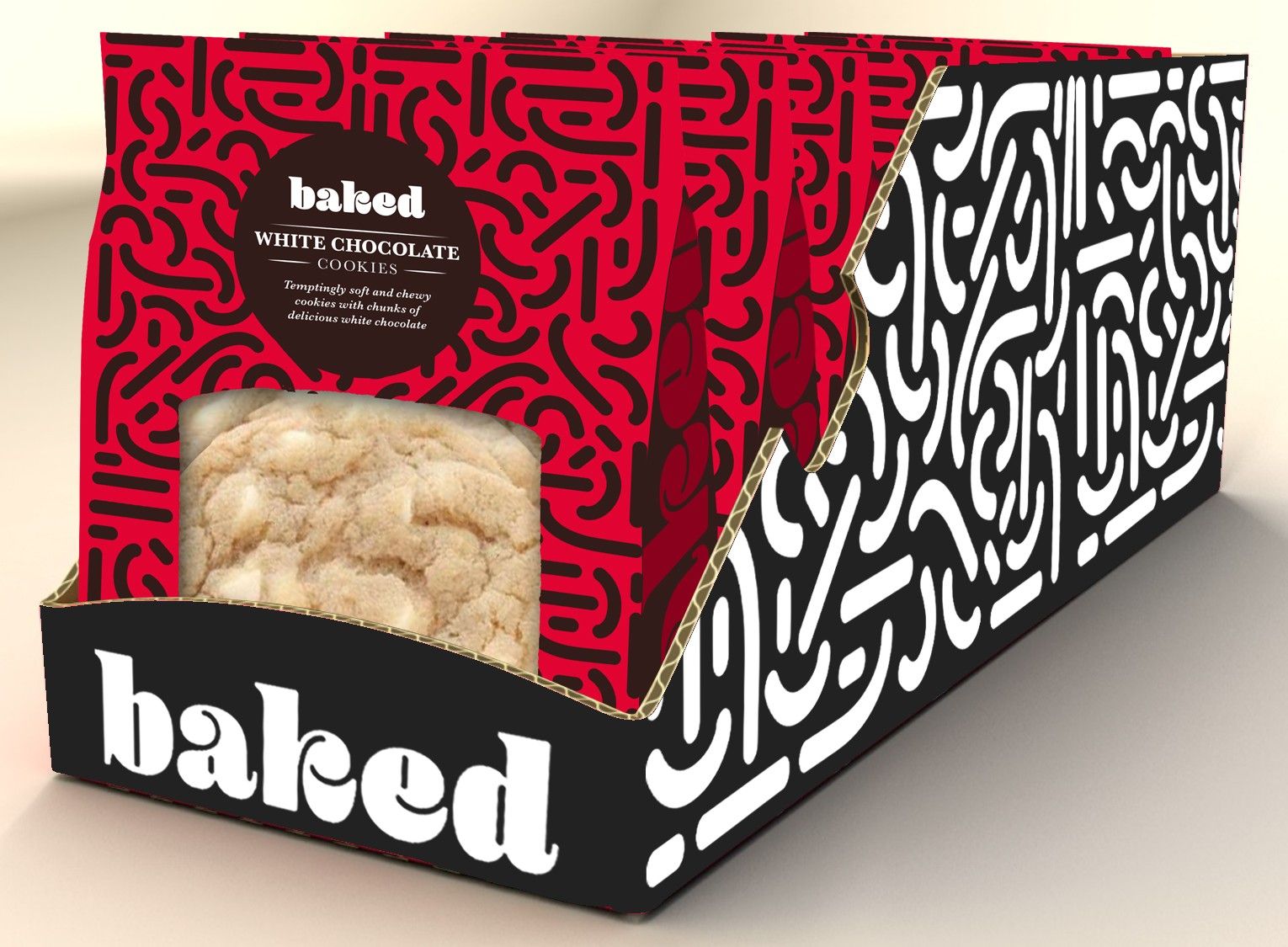 With a timely focus on vitamins, minerals and other nutritious ingredients – many of which are brand new to the UK – Roberts have gone all out to create a range of loaves to help build up and boost the body's natural defences at a time when it wase needed the most.
Sustainability is another key trend that has become truly front of mind for more of us during the pandemic – and it looks set to continue. As well as shopping more locally, consumers are also shopping more mindfully – a behaviour that we've been tracking and responding to in terms of NPD for a few years now.
Variety will be another real driver for bread and bakery growth. With so many of us working remotely, we're eating more food than ever in the home. To break up the monotony and boredom, consumers are keen to swap between bread, brands and products.
To meet the growth in demand, stocked bread and bakery ranges should be able to satisfy top-up shops as well as providing tasty treats on the other. It's also important that the kind of products that shoppers would normally buy in their weekly supermarket shop are also available. It's a trend supported by the sale of large loaves in convenience growing by 12.8 per cent and small loaf sales declining by 22.4 per cent in units and 16.3 per cent in value.
Premium products will also continue to be a significant consumer trend to benefit the sector. Premium bread is in t 5.2 per cent volume growth as shoppers search shelves for higher quality, artisan products.
As well as making sure that they're best placed to capitalise on the emerging trends – perhaps as a result of Covid–  there are a few other more practical pointers to consider.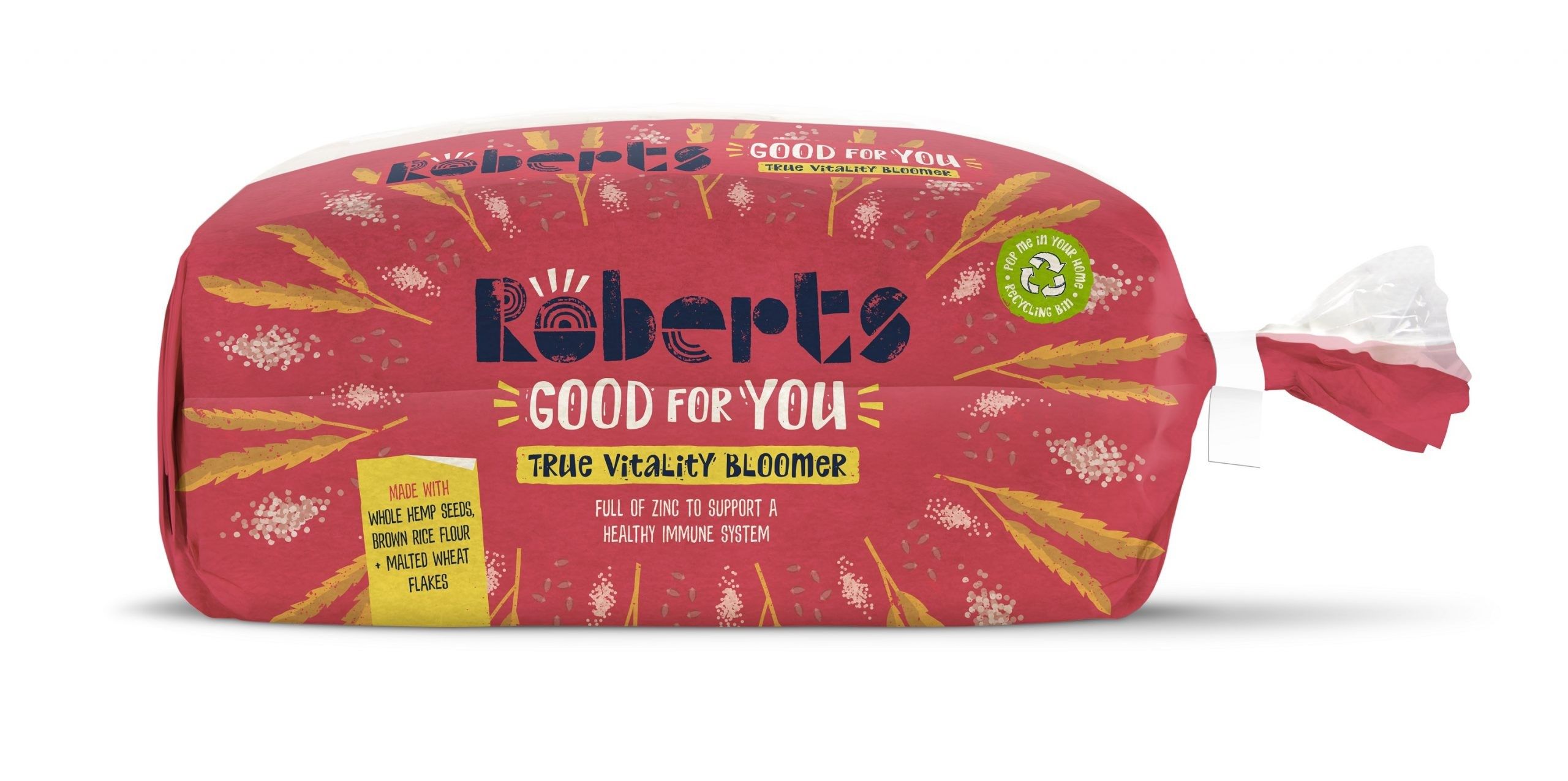 Keep bakery shelves full and fresh. Roberts made it a priority to serve all their independent customers without fail during the pandemic. "At the height of national restrictions, we unlocked both volume capacity and supply. We've always recognised the essential role local retailers play in their communities, particularly but not only, in times of crisis. By increasing our production, we helped retailers keep their fixtures full so playing an important role in feeding the nation." Evans said.
Partnering with suppliers' online retail offering is another area of potential growth to explore. On Demand Convenience (ODC) sales continue to grow in importance, with the number of UK consumers doing a weekly online grocery shop doubling during the first lockdown: "One in four consumers now buys food and essentials at least once a week online, while more than three-quarters order at least some of their regular household goods from supermarket websites.  And convenience grocery is no exception."
Convenience retailers are making 600,000 deliveries every week, and one of them delivering our core range of 800g and 600g best-selling sliced bread products is Snappy Shopper – the online service for shoppers who place orders with its nationwide network of local convenience stores.
Chris McLaughlin, Commercial Director at St Pierre Groupe, says, "Traditional sliced loaves remain a key staple for the vast majority of households, due to its versatility and convenience – particularly in the morning when time is limited. However, it is the subcategories that are carrying most opportunity and demonstrating growth in the bakery sector. Rye breads, for example, are currently driving double digit growth in the bread category and are worth £28m (Nielsen)."
Baker Street's Sliced Rye Loaves (Rye & Wheat and Seeded) are high in fibre and a great source of protein. Like the rest of the Baker Street range, they benefit from extended shelf life and can help retailers capitalise on shopper trends, pairing well with other popular healthy breakfast foods like avocado and peanut butter.
Growth in bakery is also being driven by innovation in rolls and baguettes, which is up almost 10 per cent year on year. Baker Street's Drive Thru range of Classic Burger Buns and Original Hot Dog Rolls, is driving growth for the brand and can be used for a host of tasty breakfast meals, including bacon and egg baps and sausage rolls. Increasingly, shoppers are using bakery staples outside of the traditional 'burger', 'hotdog' or 'BBQ season'. In fact, since launch, Baker Street has sold more than 25 million burger buns – that's more than one bun every second.
According to John Want, Sales, Marketing and R&D Director at Rich's, consumers want a great-tasting, visually-appealing product made from quality ingredients. "Enjoyment is the number one driver in the category, accounting for 94% of servings in ISB sweet bakery. Also, the trend for 'treating' is driving real growth in the category, especially in OOH where consumers are happy to pay more for the opportunity to eat in with a hot beverage or enjoy the speed and convenience of being able to grab and go.
Another driver of ISB sweet bakery has been the growth of snacking occasions, up 6.2 per cent from last year. Seasonal holidays remain important for incremental bakery growth, shown by the performance of hot cross buns during the Easter period. Overall, sales of ISB Cookies have performed well this year, with value sales up 1.9 per cent in the past three months.
The innovative thaw-and-serve Baked range taps into the growing consumer trend for indulgent treats and includes cookies, muffins, buns and shortbreads that are available either fully finished thaw-and-serve or as frozen cookie dough for bake-off in store.
"Sweet bakery has performed well this year and as we expect sales to be strong in the months ahead, especially in the local convenience channel, with consumers willing to spend more on visually-enticing cookies that offer an enjoyable and luxurious eating experience," said Want.
In December, Baked launched in 875 One Stop stores across the UK with two cookie products, White Chocolate cookies and the top-selling Triple Chocolate cookies.
Food-to-go convenience missions have increased in recent months with the boom in shopping local, a lasting effect of the first lockdown. Stores based in suburban locations have benefitted from catering for a working-from-home clientele who are more likely to treat themselves to lunch or snacks during the week.
"We can't wait to see our Baked cookies available via One Stop stores across the UK. Shoppers are looking to their local convenience stores to not only provide the basic everyday items, but also to offer products that they can treat themselves with. Baked can transform retailers' bakery range, providing a real point of difference with exceptional value for money and a delicious eating experience. We've also ensured we are delivering these products in eye-catching, shelf-ready packaging, which makes things so easy for the retailer," Want said.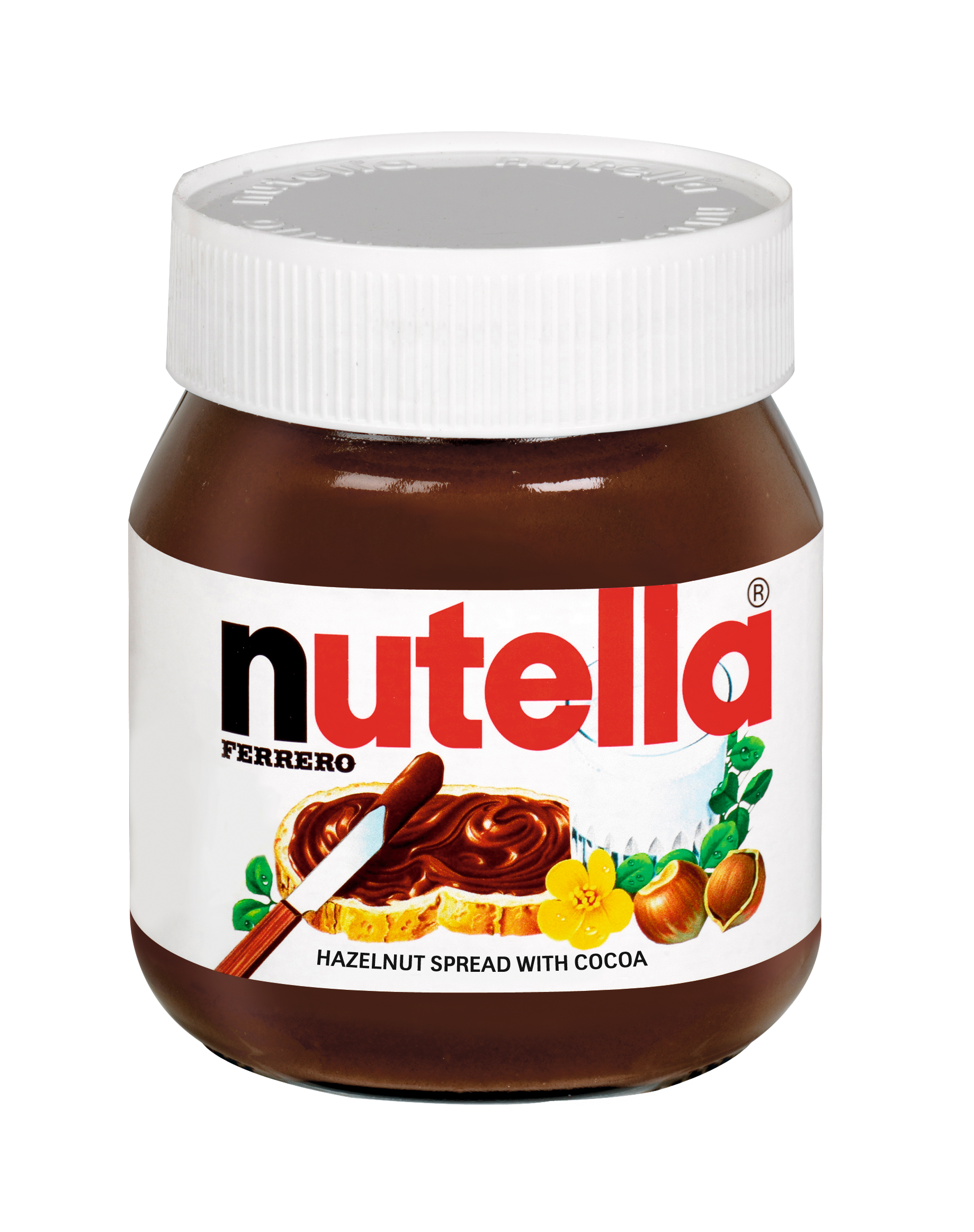 Butter, Cheese and Spreads
Contributing 51 per cent of category volume and 70 per cent of category revenue in Convenience, butter (both block & spreadable) has been the driver of overall two-year category growth, with spreadable butter in particular seeing sustained year on year growth in the latest 52 weeks.
The Spreads sector (46 per cent of category volume, 28 per cent of category value) has meanwhile seen overall contraction. Within this the dairy spreads subsector has been relatively more resilient, while only dairy-free spreads have shown positive growth.
The dairy-free spread sector is now valued at £49.6m, a growth of +45 per cent volume in the 52 weeks to 5th Sep 2021, fuelled by growing adoption of dairy-free and plant-based diets.
Emilie Grundy, B&S Marketing Controller at Saputo Dairy UK comments "Many of the changes to daily 'norms' that originated during 2020's Covid lockdowns have become rooted in consumer behaviours, even after greater freedom of movement has returned. Growth of in-home breakfast and toast occasions has been sustained and has been a significant contributor to butters and spreads category performance."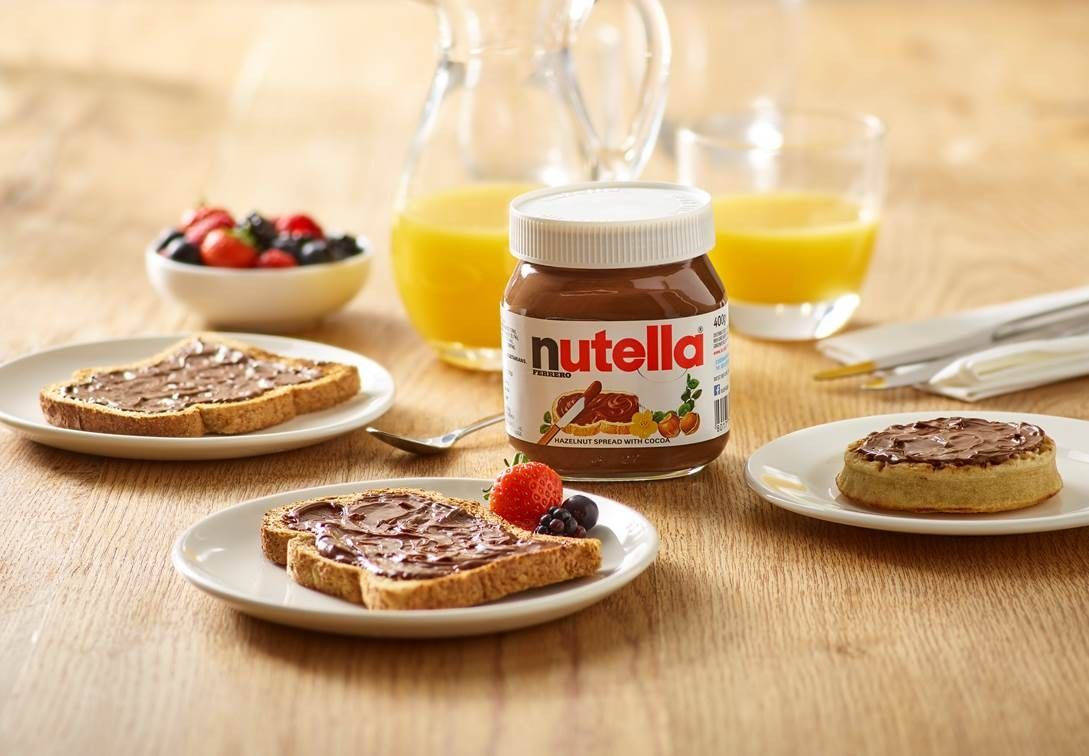 Grundy explain ed how "Demand for free-from is no longer driven by medical necessity, but rather has become a lifestyle habit. With 17 per cent of UK households now buying into dairy-free spreads, the sector has become a fridge staple for these lifestylers and a mainstay for breakfast occasions."
Cheese continues to be a core staple when it comes to eating at home, with a perhaps surprising presence in 335m Breakfast occasions. Indeed, breakfast makes up almost 5 per cent of all cheese-eating occasions, the versatile Block and convenient Spreading and Sliced cheese formats all being popular choices.
Lockdown has fuelled the nation's love for cheese and the category is now worth an incredible £3.3bn, up 3.4 per cent volume in 2021 and up 15.8 per cent when compared with pre-Covid.
Core staples of the fresh top-up shop, bought on average every nine days to two weeks, and with around a third of buyers doing so in the convenience channel, butters & spreads and cheese are 'must haves' on the breakfast shopping list and should be central to every retailer's fresh and chilled breakfast range.
Alongside a tight core range of top-performing lines, experimenting with range to offer options suited to a range of dietary and lifestyle needs can help ensure that shoppers on a range of missions will have their needs met when spending in store. Dairy-free alternatives should be a particular consideration to maximise this current seasonal sales peak for plant-based eating.
Everyday Block Cheese has driven +5 per cent value growth (+2.2 per cent volume) in Symbol & Independent retailers when compared to two years ago. Ensuring top performing lines, such as Cathedral City blocks, are ranged should be a key priority for c-stores looking to drive growth in fresh and chilled breakfast staples.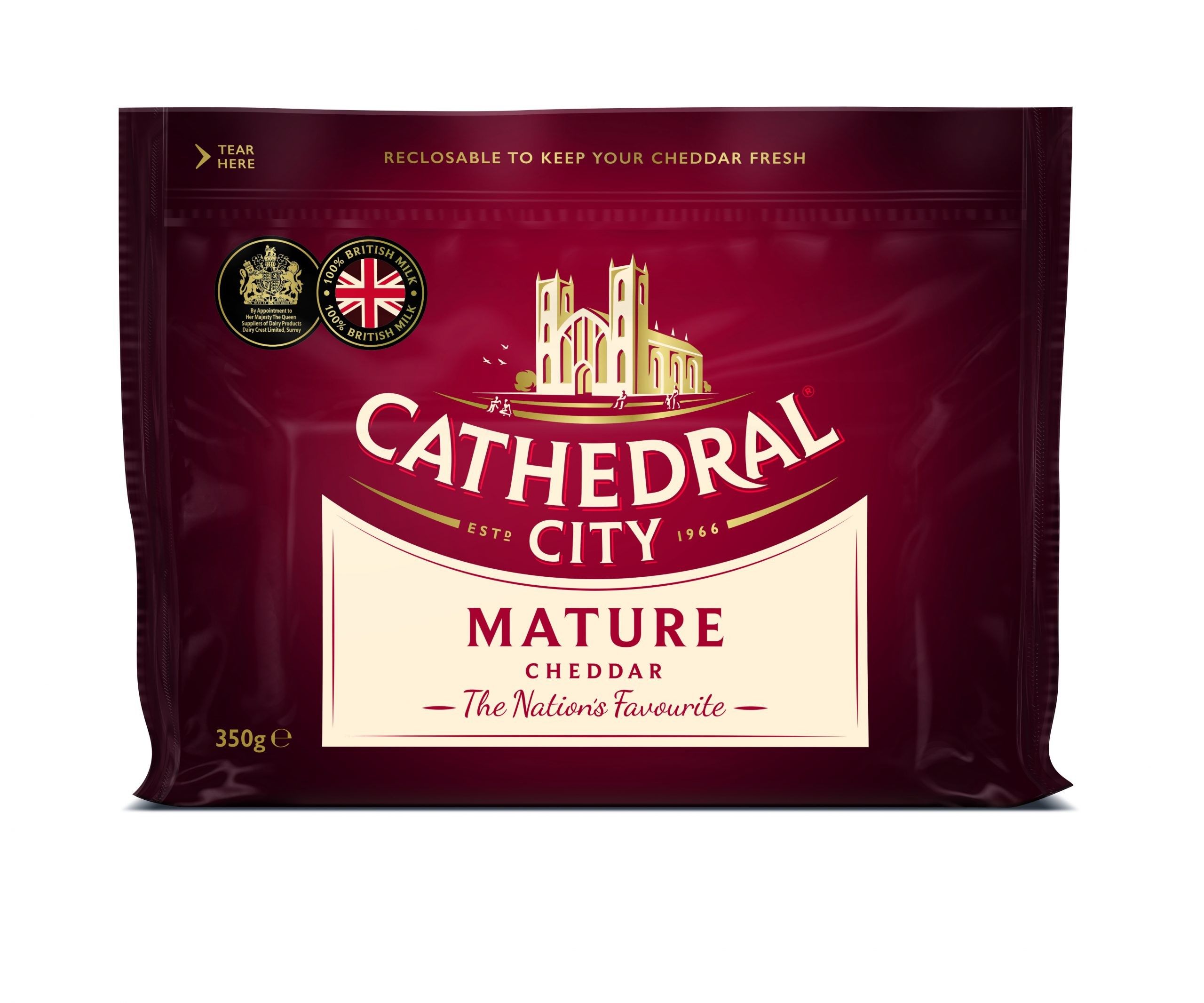 Cathedral City 350g Mature, 200g Mature and 350g Extra Mature blocks make up the top three branded block SKUs for value sales in traditional convenience, contributing over a quarter of all everyday block sales.  Available as PMPs, Cathedral City 200g blocks offer a great solution for retailers wishing to offer their customers a small "top-up" pack as a reassuring price point. The range has recently been relaunched with a new, £2.49 price mark, offering more compelling consumer value.
Saputo brands have continued to perform well. Within Spreads, the Clover brand valued at £87.8m, remains a firm family favourite, bought by almost a quarter of UK households and has continued to outpace Spread sector performance in traditional convenience, driving +11.1% revenue growth in the 52wks to 4th Sep vs the equivalent period in 2019 (while the overall Spreads sector has seen double digit decline). The brand has recently announced a second burst of its successful 'Spread the Real Love' media campaign.
With value for money high on the agenda for many cash strapped households as the economic impacts of the Covid 19 pandemic continue, Utterly Butterly offers an all-round good value spread proposition, bought by 13.4 per cent of UK households.
Saputo Dairy UK's Country Life butter brand, currently valued at £52.8m, proudly carries the Red Tractor seal of approval and is made with 100 per cent British milk, sourced exclusively from British dairy farms.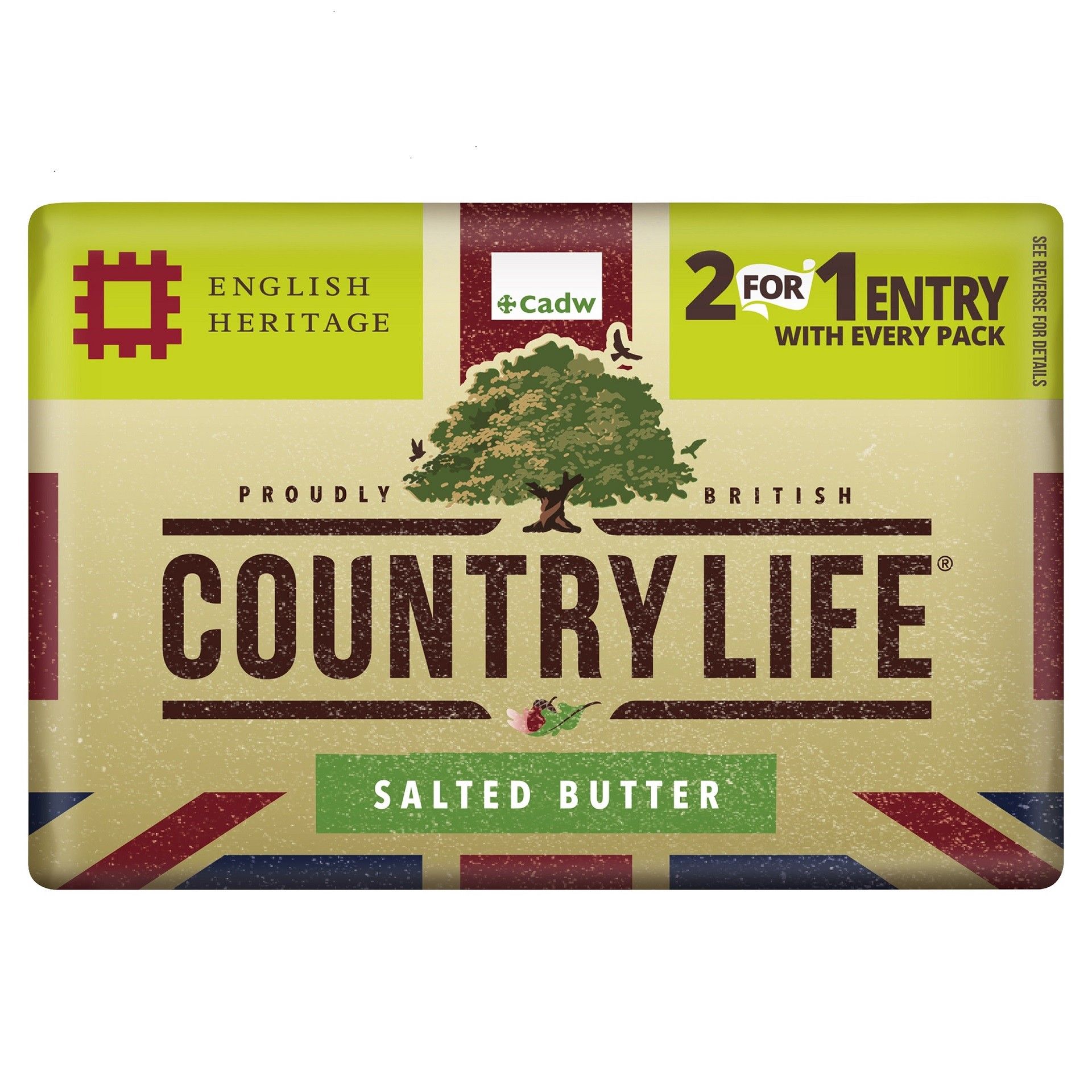 Sliced, and to a lesser extent Grated, cheese formats are used at 22 per cent of breakfast occasions with cheese, and offer retailers an opportunity to tap into this convenience need at the morning daypart. Reflecting this increased demand, the Grated cheese sector has seen dynamic growth of over 5 per cent.
In November 2020, 180g packs of Cathedral City Grated were moved to a new doy-style packaging format, offering improved functionality and shelf presence.
The UK's leading fully dairy-free spread, Vitalite, now valued at £12.3m, has continued to drive good growth, supported by a recent packaging refresh (Jan 2021) to introduce plant-based messaging on front of pack alongside the brand's core dairy-free positioning, further improving Vitalite's resonance with shoppers.
Within Cheese, dairy-free alternatives to cheese have meanwhile reached £50.6m retail sales vale, achieving 17% volume growth in the latest year and are now purchased by 6.9% of UK households (+240k households year on year).
In August, Saputo Dairy UK announced changes to its Cathedral City price-marked-pack (PMP) range, introducing a consistent price mark of £2.49 across the brand's block, grated and sliced PMP formats. Standardised case sizes of six have also been rolled out across all price-marked formats to align the range.
Neil Stewart, Saputo Dairy UK Cheese Marketing Controller: "With consumer focus on value for money heightened as the financial impacts of the pandemic continue to unfold, C-stores are facing increasingly intense competition from the multiples and discounters who are seeking to gain back shoppers who stayed closer to home during lockdown.
"Our price-marked range refresh aims to help convenience retailers navigate this post-pandemic channel shift and to retain the trust and confidence of their shoppers, with a more competitive price mark, offering better consumer value. Our newly-unified range price-marking also opens up the potential for retailers to cross-promote these products across the range.
"PMPs are a proven vehicle to showcase value to shoppers in the convenience channel, and demand for them is only increasing. Our range of Cathedral City PMPs remains incredibly popular; our 200g price-marked blocks are notably among the top-performing branded block lines in Symbols & Independents and we are confident this refresh will further strengthen our position."
In October, Saputo Dairy UK continued its "Spread the Real Love" marketing campaign for Clover with a second burst of media activity. Popular British butter brand Country Life teamed up with ITV weekend show, "Love Your Weekend" with a sponsorship campaign that ran from September.
Now in its third series, the show, presented by gardening expert and TV personality, Alan Titchmarsh, airs on Sunday mornings and celebrates all that is great about the British countryside.
"The Covid-19 pandemic instigated a reversal of long-term sales decline in the butters and spreads category, which has sustained, with sales of butter up by 9% when compared with pre-pandemic volumes," said Emilie Grundy, Saputo Dairy UK Marketing Controller.
Providing a breakfast solution for on-the-go shoppers can be a way to drive incremental sales. As a general rule, meal deals can be a way to help trade shoppers up and at the breakfast-to-go occasion: where take-away coffee is dominant, a breakfast deal that combines a hot drink with a breakfast-to-go menu item can certainly help retailers grow basket spend.
Consider healthier "breakfast on the move" displays, including naturally nutritious dairy snacks such as Cathedral City Snack Bar, alongside breakfast bars and fruit.
Levi Boorer, Customer Development Director at Ferrero UK & Ireland says, "A key strength of Nutella is its versatility, helping shoppers to transform dishes, adding flavour to breakfast without necessarily investing a great deal of time. Consumers looking for a special breakfast can add a delicious touch of Nutella (one heaped teaspoon, 15g) to make toast, pancakes or porridge even tastier.
"2020 was a challenging year for shoppers, so it's understandable that in hard times, consumers turn to products that they trust for great quality and taste. Chocolate spread featured in 34 per cent of UK households during 2020, an increase of +5 per cent as shoppers looked for convenient, stress-free breakfast options, that didn't require huge investments of time. Nutella is perceived by consumers as number one for brand trust, brand love, great taste and good mood, and its versatility and much-loved flavour make it the ideal breakfast spread to stock throughout the year."
Tea and Coffee
2020 saw a trend towards customers trading up to premium and quality products. Work from home made people shift from grabbing a beverage on their way to work to making tea or coffee at home.
Helen Boulter, Multi Sector Sales Controller at Taylors of Harrogate says, "Our newly redesigned Yorkshire Gold box is testament to this; a dazzling box for our most dazzling brew. The redesign hit shelves in September supported by a best-in-class launch plan, and is seeing strong growth vs the pre-relaunch period (+22.3 per cent).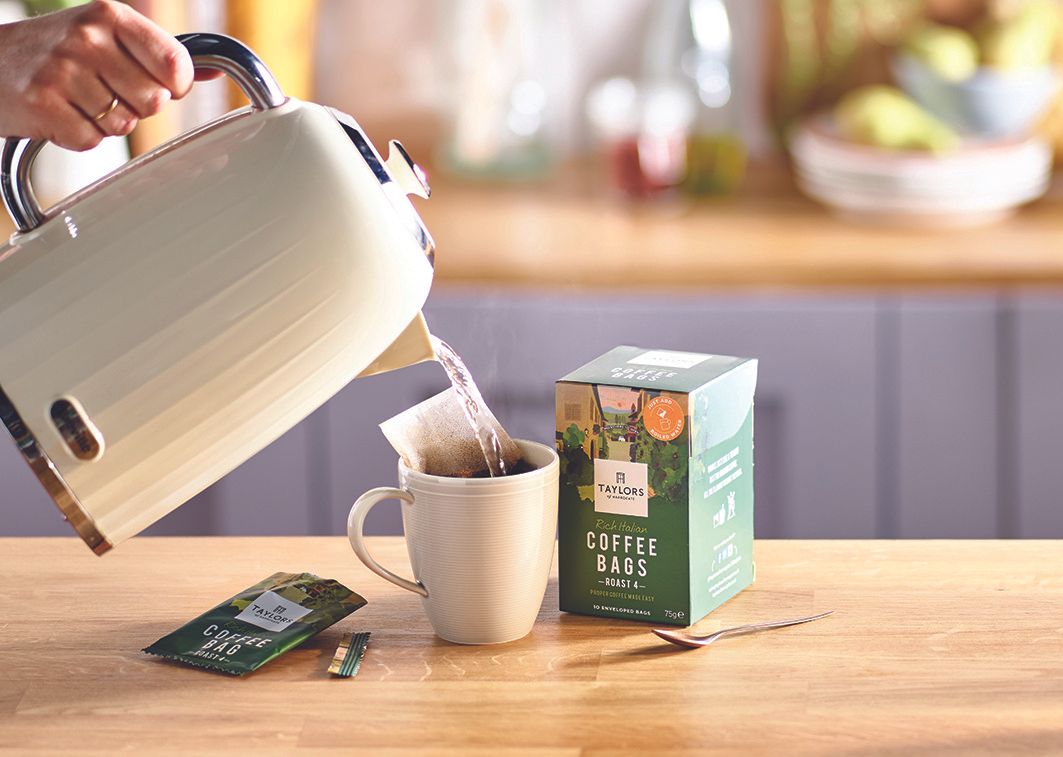 In this category retailers can drive sales by prioritising top sellers. It is beneficial to stock a variety of products to appeal to a broad range of customers. "Yorkshire Tea Decaf for example should be a consideration, as well as our finest blend, Yorkshire Gold. Retailers should also consider the benefits of PMPs which can communicate value and overcome the perception that independent stores are more expensive than supermarkets," recommends Boulter.
Whilst many people's lives are now getting busier again, many are continuing to enjoy the habits they formed during the slower pace of life throughout the pandemic. Taylors of Harrogate are dedicated to sourcing and developing top quality coffee, such as its Rich Italian blend – with notes of dark chocolate and almonds, perfect at breakfast time.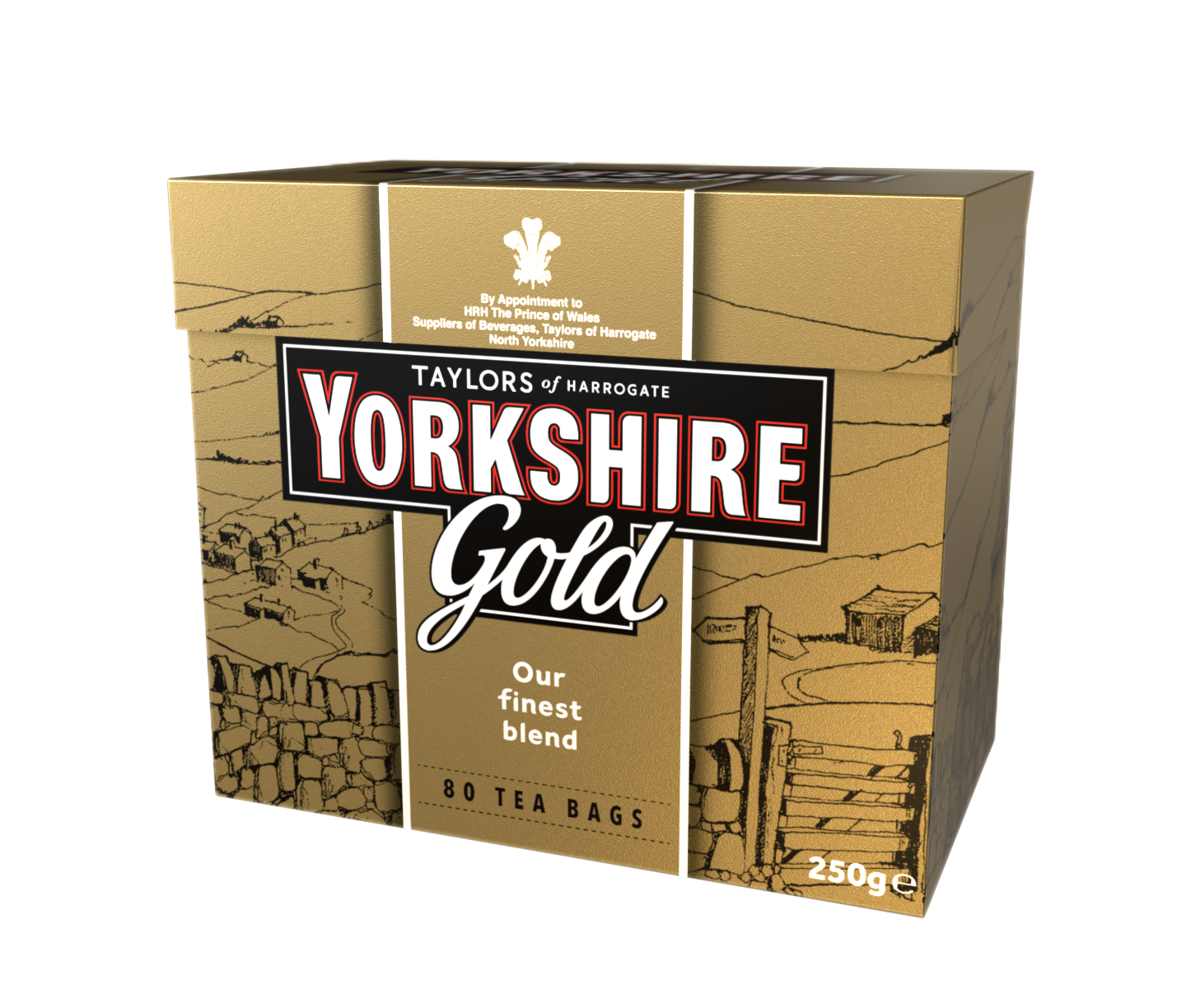 Retailers will want to satisfy the needs of those returning to a busy pace of life, but still wanting to enjoy the proper coffee they have become used to. Coffee Bags are perfect for these consumers. It is essential to stock the best sellers and Taylors of Harrogate is the number one coffee bags brand.  Taylors's coffee bags contain fresh roast and ground coffee and work just like a tea bag, brewing in just two minutes, making it easy to enjoy a delicious cup of coffee – all that's needed is a kettle.
Retailers should think about ways they can draw attention to coffee bags in order to maximise sales. Displaying them prominently on shelf, or having an end dedicated to convenient breakfast goods can make a big difference.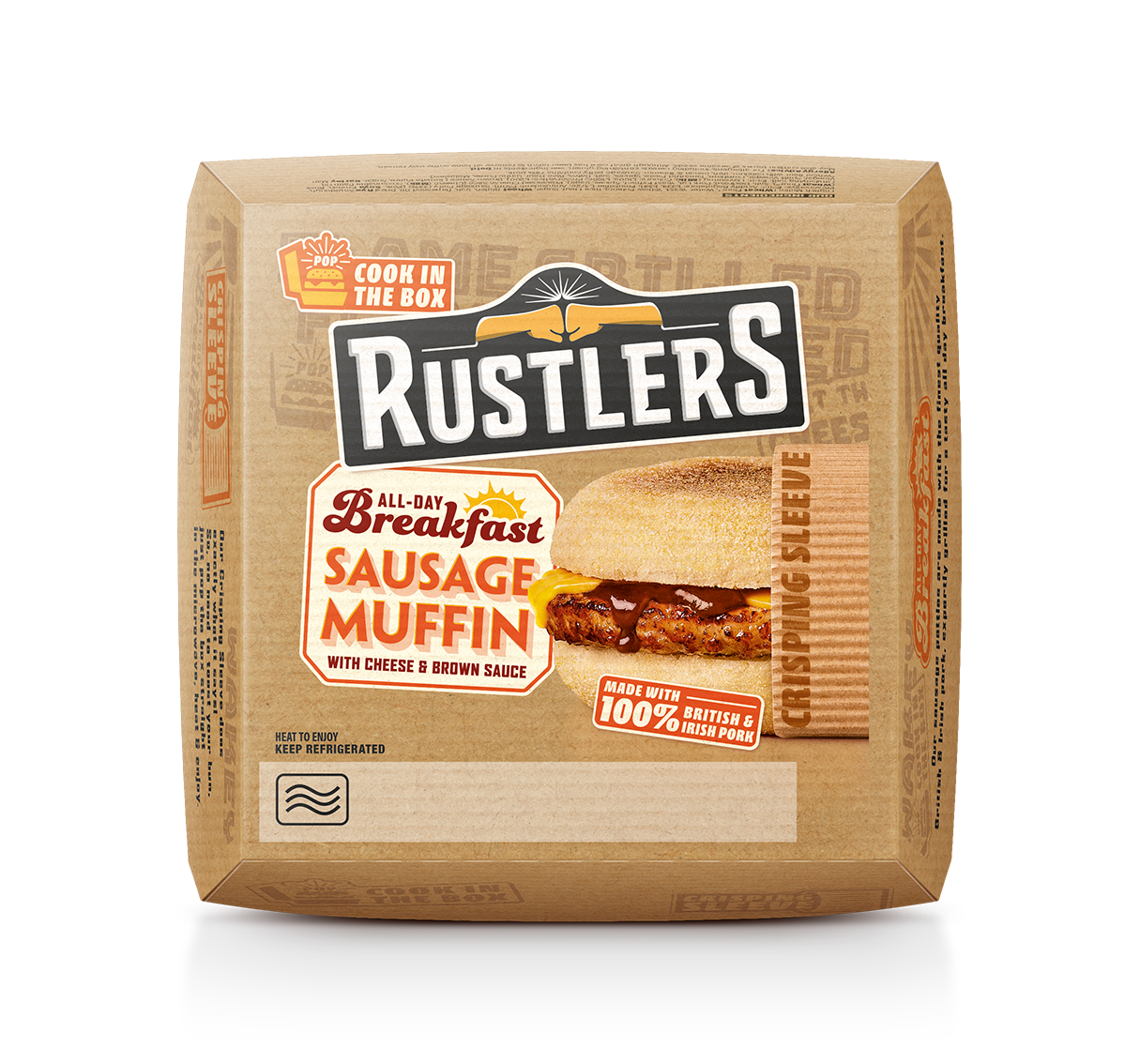 Chilled Ready Meal
Rustlers, the leading Chilled Ready Meals brand from Kepak Consumer Foods, is enabling retailers to meet retailer demand for convenient breakfast solutions to offer their shoppers, with the Rustlers All Day Breakfast Sausage Muffin.
"Rustlers All Day Breakfast Muffin meets shopper demand for a quick and convenient hot breakfast solution, making is a must-stock for retailers wanting to build their breakfast offering," says Monisha Singh, Shopper Marketing Manager at Kepak Consumer Foods. "It is ideally suited to be part of a breakfast meal alongside a hot drink. Retailers can position themselves as a daily destination for shoppers by delivering meal deal options throughout the day, offering shoppers value for money with more than half choosing a deal because it is a cheaper option."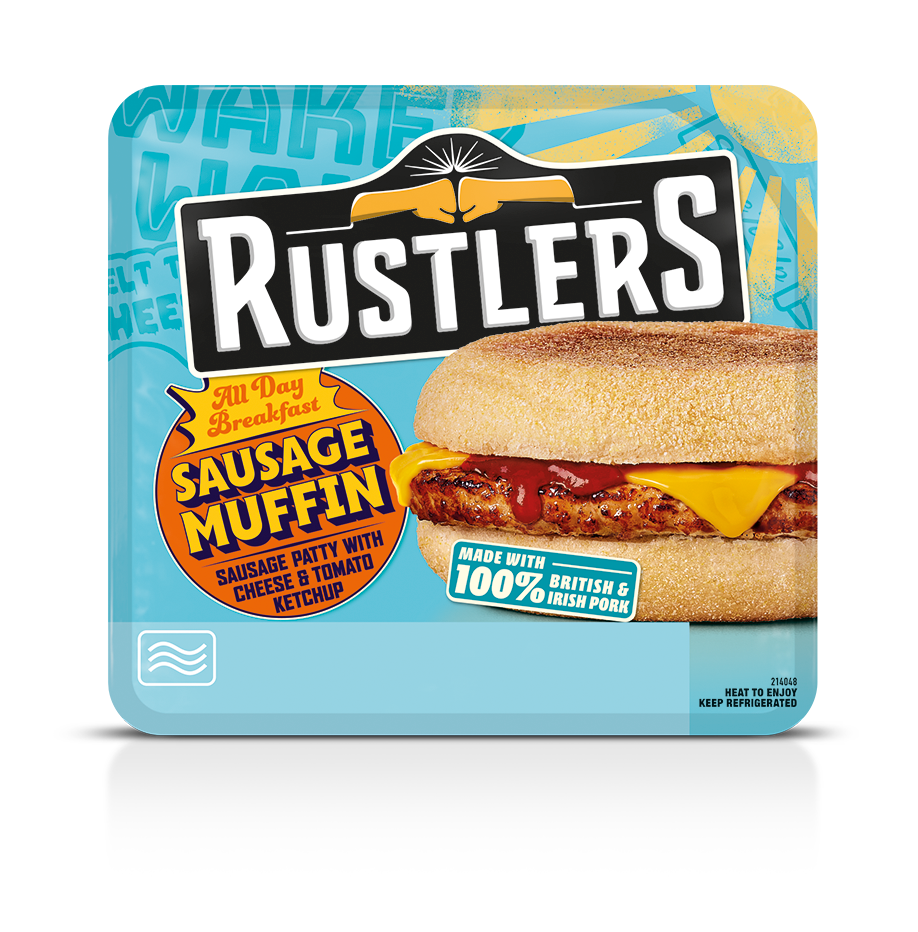 Rustlers is also helping retailers optimise their breakfast offering with its innovative Cook in Box solution. Rustlers All Day Breakfast Sausage Muffin is available in the innovative format, served with cheese and brown sauce (RRP £2.50), and is perfectly placed to target the breakfast-to-go occasion. Rustlers Cook in Box allows shoppers to heat the fully assembled product without even opening the pack, eliminating any messy preparation whilst also acting as a product carrier to enable easy consumption on the go.
Cereals and Bars
The cereal category is worth more than £70m in the total impulse category. Big cereal brands still dominate in the category, drawing shoppers to the aisle, and Weetabix remains the UK's number one breakfast cereal brand.
Darryl Burgess, Head of Sales for Weetabix informs, "We're backing our big brands in 2022, with new on-pack campaigns for Weetabix and Ready brek, as well as exciting NPD for Weetos and Oatibix. Over one in three cereal purchases are decided instore (or online) and 2/3rds of shoppers are open to something catching their eye for purchase – therefore innovation is key to growth within the cereal category and following the successful launch of Weetabix Melts, we have more in the pipeline for 2022."
"We've worked closely with our wholesale and convenience partners to ensure product availability over the past year, as well as offering advice to retailers so that they stock the top-selling cereal brands to cater for the rise in at-home breakfasts. We continue to invest in the category as well, with popular NPD such as Weetabix Melts, available as a £2.99 PMP, and our award-winning Weetabix On The Go Caffé Latte, which was launched exclusively in the impulse channel to tap into the significant on-the-go opportunity retailers have," said Burgess.
Weetabix is also reviewing their products pack sizes to ensure they are best-suited for convenience retailers. Its field sales team carried out a successful coastal campaign over the summer to maximise on the staycation trend and to ensure Weetabix, with a focus on 12-packs, were well-stocked at convenience stores and with wholesalers. Burgess adds, "In the year ahead we're looking to further increase our distribution within the impulse channel. We will have further field sales activity bursts around key dates in 2022, including the crucial back to school period, to help retailers make the most of the category opportunity."
The Weetabix Portfolio including Original, flavours, Minis, Protein, Oatibix and Melts is worth £181m and present in a third of all UK households.
In 2021 Weetabix began long-term partnership with the home nations' respective football associations and support of grassroots football. With a big year of football ahead in 2022 with the UEFA Women's Euros in the summer and the first-ever winter FIFA World Cup, it will have further on-pack football campaigns for Weetabix – offering a great opportunity for retailers to help the nation get active, celebrate the success of football in the nations, and make the cereal shelves stand-out.
Healthy & HFSS
The HFSS legislation is on the horizon in 2022. Whilst HFSS restrictions won't affect all convenience stores, shoppers will still be looking for healthy options, alongside more treat-based products which could be more visible in impulse compared to the big supermarkets.
Burgess says, "All our Weetabix-branded products are HFSS compliant, including our more indulgent products such as Weetabix Chocolate, Chocolate Crispy Minis and our new launch Weetabix Melts. With a ban on HFSS promotions on the horizon, it's important retailers are confident in offering healthy options to shoppers that can still deliver growth for their stores. Products such as Weetabix, Ready brek and Alpen Light Bars are therefore must-stocks from a breakfast perspective."
The cost pressures will be visible throughout the industry in the next few months, meaning shoppers will be focussing on value for money more than ever. This is where cereal has a huge advantage compared to other breakfast options, it is by far the cheapest solution – offering affordability, convenience, and great taste in a bowl from big brands that consumers love. PMPs will be even more important in the year ahead, offering value reassurance to shoppers.
This year, a new limited-edition Weetabix On The Go Caffé Latte flavour was launched. A perfect fit for busy mornings, the Caffé Latte breakfast drink contains similar caffeine content to a cup of coffee, meaning it's a convenient two-for-one combination of breakfast and coffee.
The Caffé Latte breakfast drink has introduced new shoppers to the dairy coffee drinks category, offering a two for one coffee and breakfast whilst travelling. The launch was a great success, and this award-winning product is in our plans for the year ahead.
Choice and variety are the key drivers of growth in the cereal bar category. Burgess adds, "We will also be reviewing our range to ensure we offer leading trend flavours that jump out to consumers. We continue to bring innovation to the market such as the recent new White Chocolate, Raspberry & Shortcake Alpen Light bar, which is already one of our fastest selling bars."
"There is a big opportunity for retailers to recognise the potential within the cereal bar category and we can support stores by helping them tap into this. Alpen is one of the core cereal bar brands, which retailers should be stocking to maximise sales.
"We believe fibre will be an important nutritional trend in the years ahead. Providing tasty guilt free snacking, Alpen Light Bars are a range of high fibre cereal bars made from the best ingredients, but never at more than 70 calories per bar."
The smell of freshly baked bread, or even the aroma of bacon baps and a "full English" wafting through a store is a fantastic way for convenience retailers to sell breakfast. In fact, the breakfast occasion can grow not just fresh baking products, food-to-go sales, but other also items from bagels and pop tarts to jams and breakfast biscuits – that can be carried home and combined into what is increasingly a major meal.