Last year more than 629,000 people signed up to the challenge to try a Vegan diet for the month of January, and with Veganuary 2023 on the horizon and shaping up to be the biggest yet, Swizzels is offering its top tips for retailers that are hoping to appeal to customers ahead of the challenge.
In 2022, 83 per cent of Veganuary participants planned permanent diet change, so it's essential retailers stock a range of best-selling, well-known brands to entice customers.
The popular range includes Refresher Original Lemon, Strawberry & Sour Apple, as well as the Drumstick original and Vimto flavoured chew bars.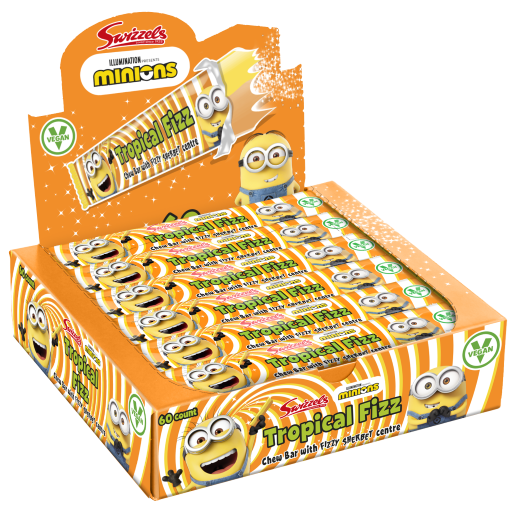 Swizzels has also introduced a Minions-themed Tropical Fizz individual chew bar to the range, following an agreed license with Universal. This is available now with an RSP of 15p. Vegan friendly, the product features a surprise sherbet centre encased in a tropical-flavoured chew.
Swizzels says it has seen a huge growth in novelty product lines, in particular, Candy Whistles have enjoyed a 94 per cent growth, whilst the Love Heart Lip Sticks have had a 114 per cent growth. There is a clear demand for such novelty products and stocking up on these countlines is sure to boost sales for retailers this Veganuary.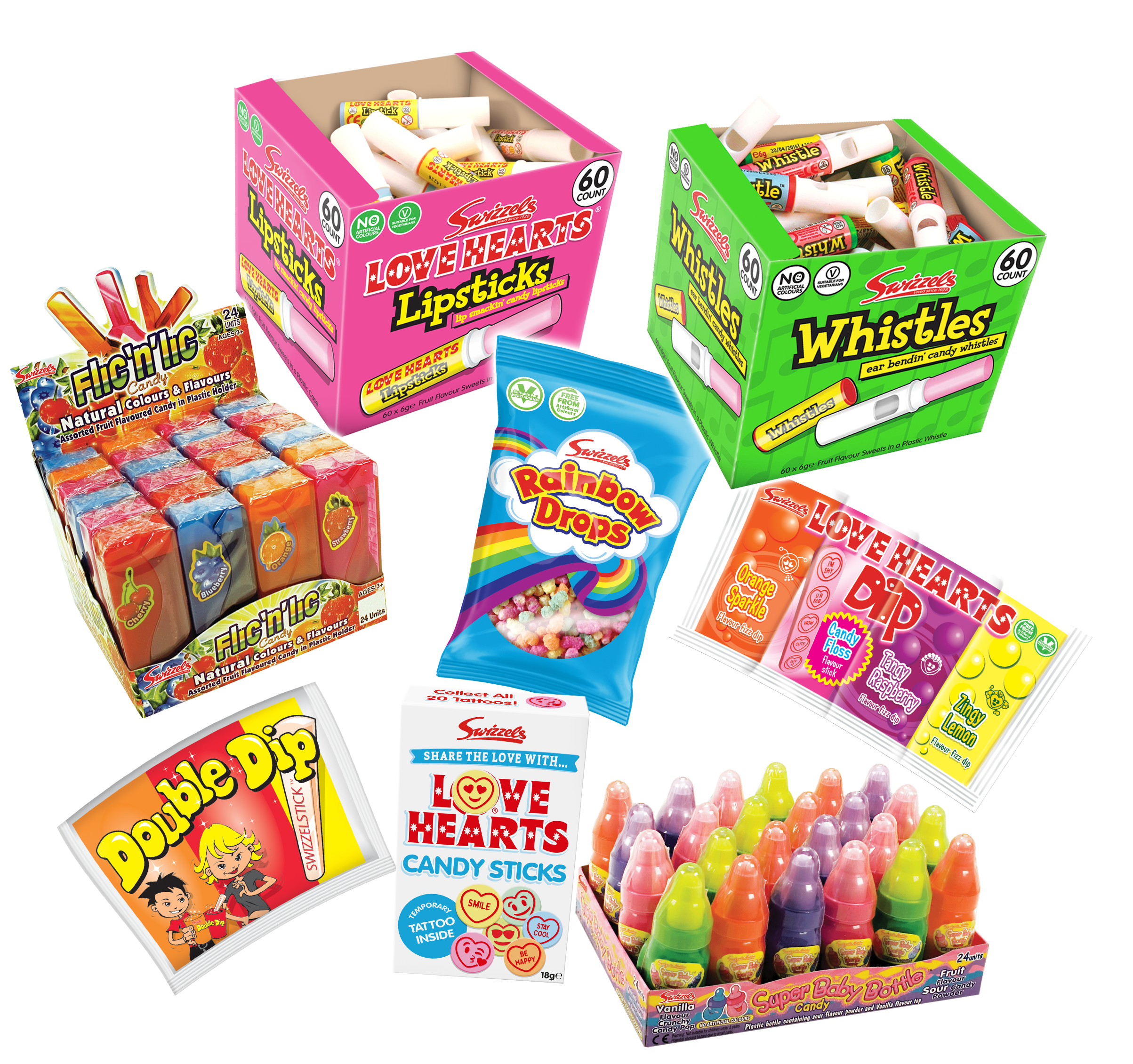 Another popular hanging bag product is the Drumstick and Refreshers Choos, developed to satisfy growing consumer demand for softer sugar confectionery products. The recipe was purposefully developed to ensure it is suitable for vegans, a trend that has continued to grow across confectionery.
Drumstick Choos provide five double flavour combinations including Peaches & Cream and Strawberry & Banana, while Refreshers Choos offer five fizzy flavours with the unique sherbet centre, including Pineapple and Apple. Choos come in £1 PMPs, so it's important to display these prominently to attract retailers looking to add value products to their shelves.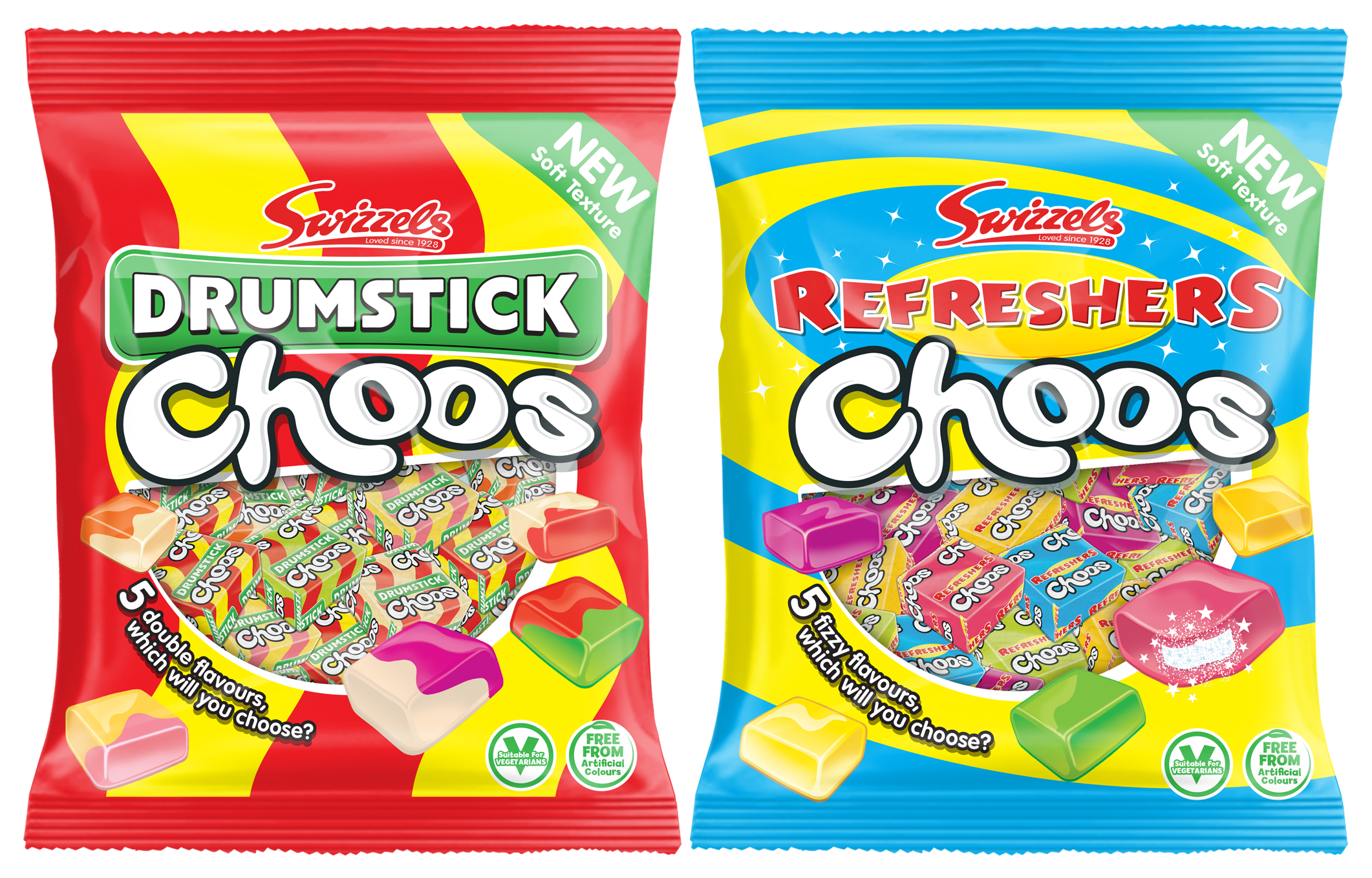 Swizzels Veganuary sales were up 22 per cent YoY, so retailers should ensure they have stocked up on its vegan confectionery range.
Swizzels is in its fourth year running a consumer marketing campaign in support of Veganuary, with the key focus message: "All These, All Year, All Vegan" to promote the extensive range of vegan sugar confectionery, which Swizzels has to offer all year round, not just for Veganuary. This is also a great opportunity for retailers looking to promote a vegan offering throughout the year.
Swizzels' top tips for retailers this Veganuary 2023
Prioritise stocking the right range of vegan Sugar Confectionery – Customers will be looking for a variety of products, from single confectionery to on the go pack formats to sharing bags. Stocking the biggest and best brands will drive a strong rate of sale and therefore profit.
Highlight value ranges – As over 53 per cent are having to reduce spending to pay their bills, value-for-money confectionery continues to be a hugely popular choice for shoppers, particularly as financial circumstances have changed post-pandemic. Also, With HFSS regulations now in force in retail environments, stocking Vegan suitable PMPs will help to drive impulse purchases that will be lost from till points, free-standing display units and percentage-off offers.
Create a Veganuary display – To maximise sales opportunities, retailers should create a Veganuary display in a high-traffic and visible area during January, combining a range of ambient food products to prompt shoppers.