Sustainability is a huge concept. For some it is linked to climate change and to others more general precepts of traditional conservation. For some it means vegetarianism or even veganism, while for others it means nose-to-tail eating and organic production – meat and veg both.
What all sides can probably agree on is that to be sustainable we need to waste less and use resources better, and to refine the materials we consume so that there is less of them, and they do not pollute or damage the environment as much.
Total sustainability means cessation of almost all economic activity, and while a few on the fringes might dream of it, modern human society cannot survive a troglodyte existence, so we do the best we can.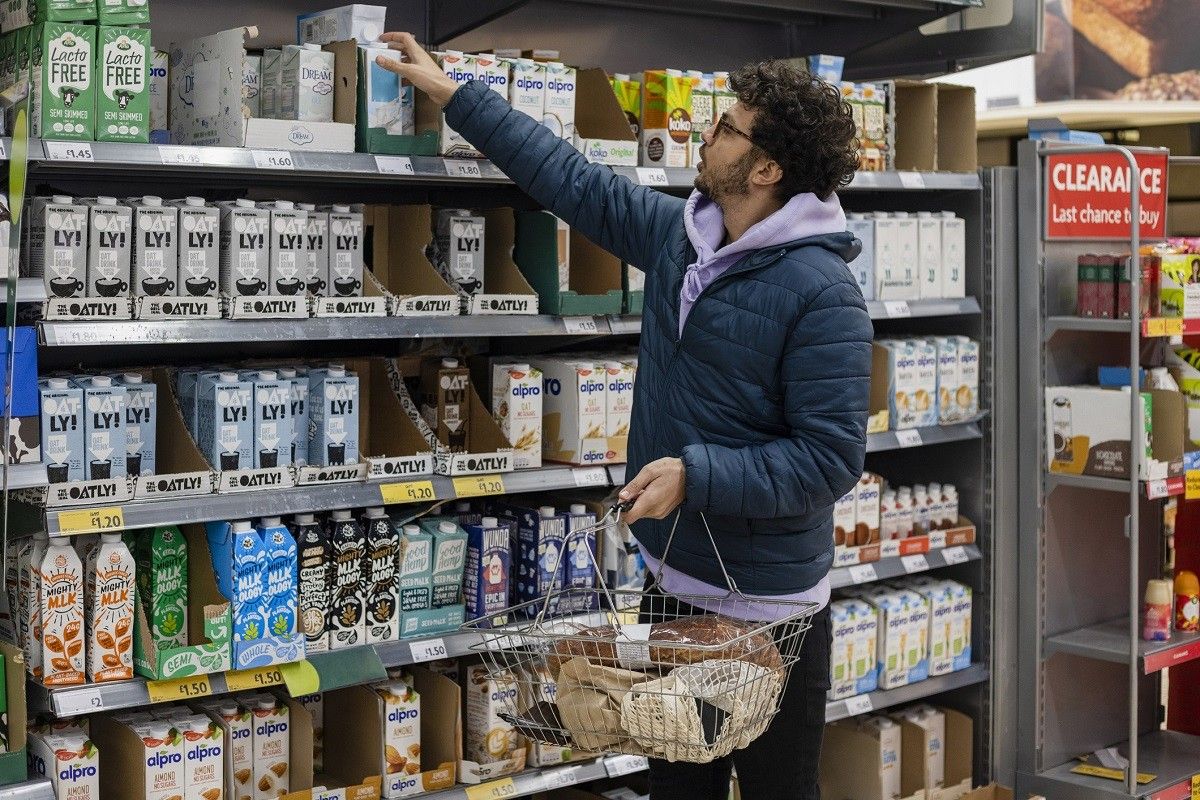 More important to ask is what sustainability means for the channel, and can it be an advantage. And on that question, the consensus is an overwhelming yes. Retailers exist to serve their customers, and suppliers are almost of one voice when they say that increasingly, shoppers want to spend their money in ways that make them feel they are helping to be sustainable. That doesn't imply a nation of radical fruitarians, it means that people want to have a nicer environment, feel good about themselves, still get value for money, and help conserve and use more wisely the resources that the planet has gifted us.
In the end that means the earth will last longer – which is what sustainability is all about.
Savvy shoppers
Less packaging and more refillables, less waste and more feelgood, less artificial and more natural – this appears to be what consumers want from companies and their sustainable products, in addition to manufacturers and brands going all-out to ensure their ecological efforts are reflected in their public image.
"Sustainability is still a priority for many shoppers and 49 per cent have stopped buying certain products and services due to their impact on the environment and society," says Lauren Carroll, BrewDog PLC's Brand & Marketing Director.
She adds that even with the cost-of-living crisis ongoing, which means there may become tension between people's engagement with sustainability, and the affordability of green options, 66 per cent of consumers want to buy more environmentally sustainable products.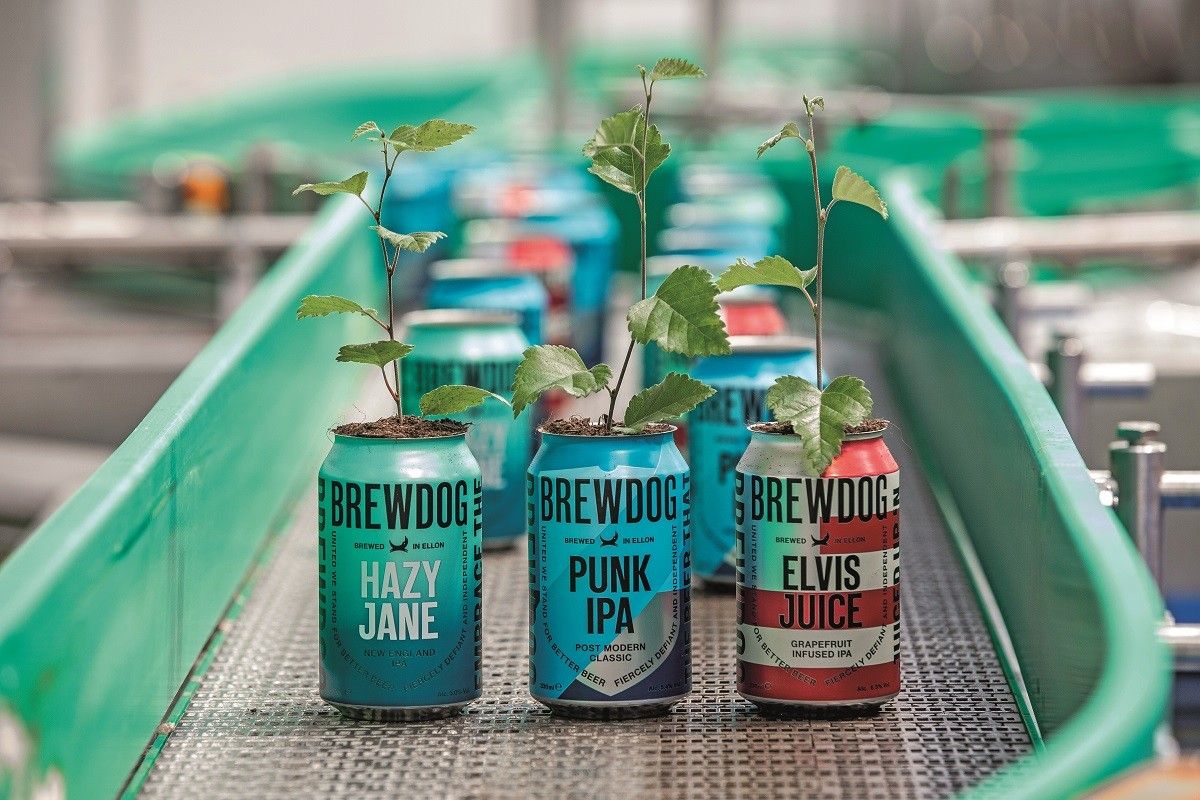 At a recent summit convened by Kerry Foods on the subject of nutrition and sustainability. Commenting on the findings, Daniel Sjogren, VP Foodservice at Kerry said: "To truly accelerate the creation of a world of sustainable nutrition, we need to make the business growth agenda and sustainability one conversation. Our industry needs to act now and provide healthier and more sustainable food and beverage offering, that deliver on taste expectations of consumers and ultimately are better for the planet and society.   People are integrating sustainability into their everyday choices and becoming significantly more proactive in living a more sustainable life. As a result, there are great opportunities for foodservice operators to respond to these new needs and expectations and grow their businesses successfully with a more sustainable model."
In addition, Kerry's research demonstrated that a massive 81 per cent of shoppers believe that the industry "should do more to communicate what they are doing to protect people, the planet and society".
Carroll says that BrewDog is incorporating this philosophy into its products directly, for example using the sales of one of its lager brands to fund the planting of trees:  "We aim to do that by taking our customers and shoppers on our journey. Whether it's through products, like our planet-first Lost Lager, or initiatives, such as our 'Lost Forest', the aim is to prompt people to think more conscientiously about their purchase and lifestyle decisions, enabling them to do so in an affordable way," she said.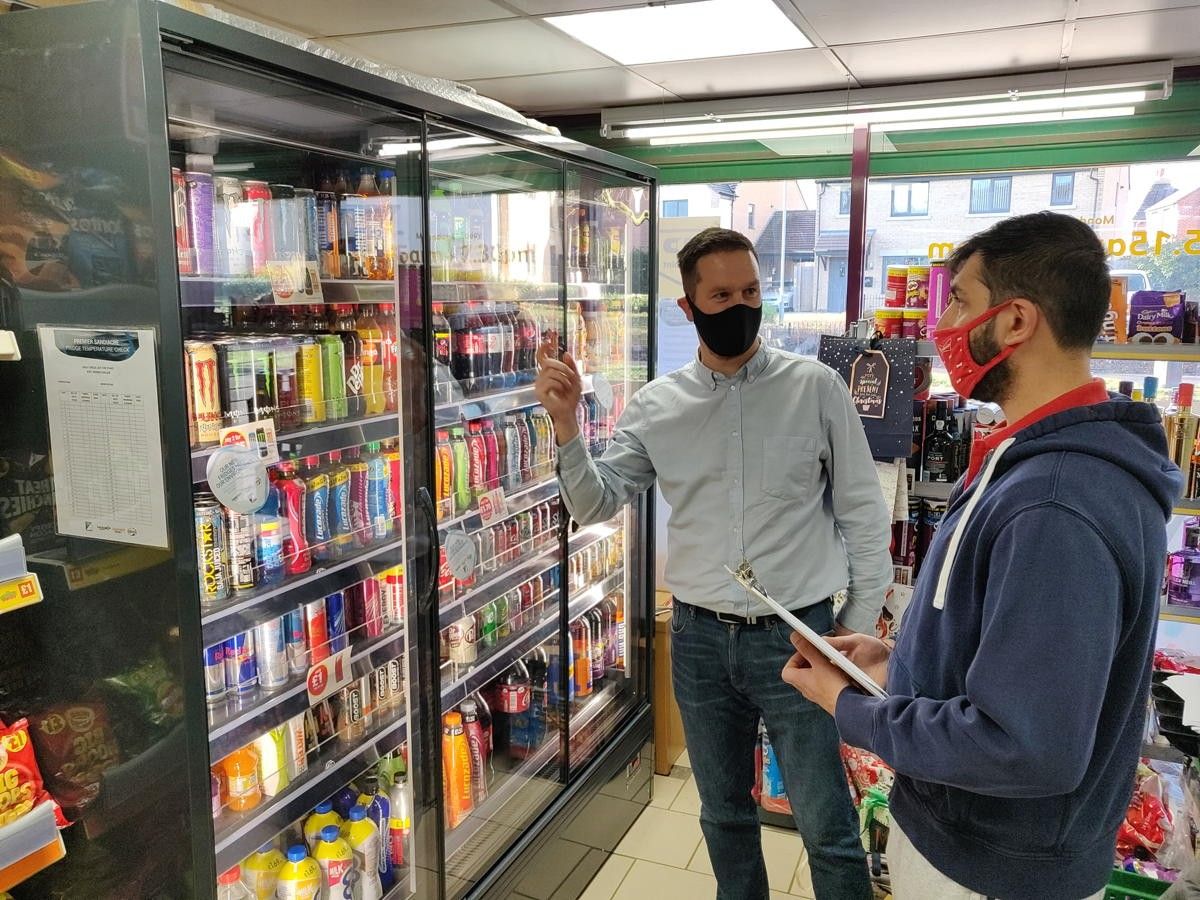 Matt Gouldsmith, who is the Channel Director, Wholesale at Suntory Beverage & Food GB&I, agrees that becoming more sustainable is important for the future of the planet, "But for retailers,", he explains, "it can be a great way to attract new customers and retain existing footfall, as well as save money."
Gouldsmith says there are statistics to support the reasons why retailers should focus on sustainability. One third of shoppers are now choosing to buy from brands that they believe are doing social or environmental good, and 92 per cent of consumers say sustainable business practices should now be standard.
"Over the last 12 months we have continued our ongoing work to minimise our environmental impact," says Gouldsmith. "We've invested almost £8M in renovating the packaging of our iconic brands to make them more sustainable, including the new 500ml Ribena bottle which was redesigned last year to have a smaller sleeve and make it easier to recycle back into a new bottle as part of our commitment to a truly circular economy. This work saved 202 tonnes of plastic annually and helped the brand become the UK's largest soft drinks brand to be made from 100% recycled plastic."
The science
Over at Mondelēz International, Trade Communications Manager Susan Nash explains how the company is taking a science-led approach to the issue of sustainability.
"At Mondelēz International our approach is led by clear, science-based targets," says Nash. "This includes reducing our carbon footprint within our own operations and also through our own method of sustainable sourcing."
The innovation comes from both ends: inputs and deliveries. Six of the company's UK production sites now use 100 per cent renewable electricity, including the famous Bournville factory, and Nash says that the aim is producing snacks sustainably by using less energy, less water and creating less waste.
"We want to drive change at scale and concentrate on the areas where we can make a real difference. We continue to evolve and refine our approach to sustainability in line with consumer expectations to ensure that we stay relevant to them whilst making the greatest impact possible," she says, and Mondelēz titles the initiative, which provides a framework for its sustainability strategy, "Snacking Made Right".
"This transition means that we can offset the equivalent of 2,900 people's annual CO2 emissions," Nash explains.
At the delivery end, packaging is undergoing a radical reform.
"As a part of Mondelēz International's Pack Light and Pack Right strategy, Dairylea and Philadelphia products are now produced using recyclable packaging," she says. "We have recently announced our participation in a new Flexible Plastic Fund FlexCollect project, the largest pilot undertaken in the UK for household collections and recycling of flexible plastic."
After packaging recycling will come chemical recycling: the sustainability evolution is just that: a myriad of changes that move huge operations forward in the direction of being cleaner and greener, more efficient (cheaper is almost always greener), and part of a society-wide reorientation away from waste and towards conservation of resources and renewable alternatives.
"We know that waste and the impact of our packaging on the environment is most visible for our consumers, and we are committed to creating zero net waste packaging and working towards a circular economy," Nash concludes
Logistics win wars
To win the war on waste and enable sustainability to succeed, the economy has to renew and reposition itself. ShelfNow, the food and beverage B2B online marketplace, has gone physical in response to the growing demand for organic produce, which it says have risen by over 40 per cent in the last six months, by launching an organic warehouse as it continues to explore different ways to innovate the food and beverage industry and respond to its customers' needs. ShelfNow says that over the last year alone it has seen an increase in sales of 176 per cent of its organic products, demonstrating the growing demand for organic produce – which shows how the feel for sustainability can be reflected in sales of items that have more of a planet-friendly and less industrial feel about them.
"From organic farming to organic produce, and now organic warehouses, it is a trend ShelfNow is seeing go beyond merely being a healthy choice for individuals and is now changing the supply chain as a whole," with an increase of 42 per cent in organic produce orders, said a spokesperson.
Meanwhile hygiene firm Essity, which owns the Tork brand, carried out research that showed a world of waste that can be reformed.
Essity surveyed more than 2,000 adults and found that for example, on average each person purchases five paper cups every month, which equates to 269,652,450 across the adult population.  However, just 39 per cent will make the effort to dispose of their cups properly.
These alarming statistics are further emphasised by additional research from Tork, and specifically around hospitality offering 'On the Go' services, Tork discovered that more than three quarters (88 per cent) of business owners worry about their future if they fail to reduce their carbon emissions, food waste and adopt a more sustainable business model.
"As a global leader in professional hygiene it is our mission to facilitate a sustainable life while you are away from your home." said Reneé Remijnse, Essity's Professional Hygiene, Sustainability Communications Director.  "And this we do by coming up with circular solutions, creating more from less and by improving the well-being of employees in the workplace."
What goes for hospitality also goes for retail, not least in the effort to onboard upcoming deposit Return Schemes rolling out in Scotland but scheduled for the entire UK – a huge logistical ask.
"Deposit Return Schemes will stimulate a circular economy for soft drinks containers, ensuring precious PET (the plastic we use for our bottles) is turned back into bottles and cans back into cans so that food-grade quality packaging can be used again and again. This circularity mindset will ultimately help the whole category to reduce litter and its greenhouse gas emissions," said Gouldsmith.
He reveals that SBF GB&I commissioned a new white paper study on deposit return schemes called "Deposit Return Schemes: What's in Store?" This research found that it takes just seven weeks for most shoppers to rethink their relationship with plastic bottles (88 per cent) and to appreciate their value after living with the scheme.
Of course, certain brands have been in the sustainability business since their inception, and Quorn is one of those, with Gill Riley, Marketing Director at Quorn Foods UK, stating that "We believe it is our responsibility, along with other food and drink companies like ours, to come together and make a positive impact to help protect the planet."
Quorn does that by substituting meat with mycoprotein, which is naturally high in protein and fibre, low in saturated fat, uses 90 per cent less land and water and produces 90 per cent less carbon emissions than equivalent beef products, and says that 65 per cent of UK families have tried either vegetarian or vegan meals in the last 12 months, and that half would consider going vegetarian full time if they knew it would benefit the environment.
"As category leader, Quorn plays a key role for retailers trying to develop more sustainable ranges in store," says Riley. Our mission is to provide healthy food for people and the planet, and we are encouraging retailers to join us in helping shoppers to make a positive impact, one bite at a time."
So with shoppers becoming more clued up every day about the importance of sustainability, products such as Quorn – an early adopter of climate targets ten years ago and, since then, the first global meat-free brand to put certified carbon labelling on pack – can be a powerful tool in growing sales, even into a cost-of-living crisis.