Being green is not a cost but a profit centre, and being sustainable can sustain your business, too
As the world becomes increasingly aware of the need to reduce our ecological footprint, local convenience stores, sitting at the heart of the communities, have a unique opportunity to promote sustainability in-store. By adopting eco-friendly practices and promoting sustainable choices, the stores can not only reduce their environmental impact but also attract environmentally conscious customers and strengthen their community ties.
In fact, research released this month has shown that sustainable retail has the potential to boost local UK economies by nearly £100 million and grow brand revenues by up to 13 per cent.
New modelling, carried out as part of a research project by leading real estate company Landsec, revealed that brands in a sustainable retail destination could see revenues increase by up to 13 per cent over the course of 10 years. Overall footfall for such destinations could see a six per cent increase, leading to a potential boost of up to £100m for local economies.
Stocking local products
Representative public polling also revealed "localism" as the leading feature of sustainable retail among consumers. Two of the top five elements of sustainability identified by the public were creating job opportunities for local people and using local suppliers, as well as a desire to see local, independent brands in their local shopping centres and high streets. This view was consistent across consumers, with the preference for localism strongest among middle-aged people.
Leaders and officers from local authorities across the UK, including Leeds, Portsmouth, Glasgow, Manchester, and London councils Camden, Westminster and Lewisham, agreed with the localism theme, the Landsec report said.
In interviews, they emphasised the importance of independent stores that may be more in tune with local consumers' needs and are at a size where they could experiment with sustainability initiatives. They also noted that a mix including bigger, more renowned brands is needed to support footfall which in turn will support smaller brands.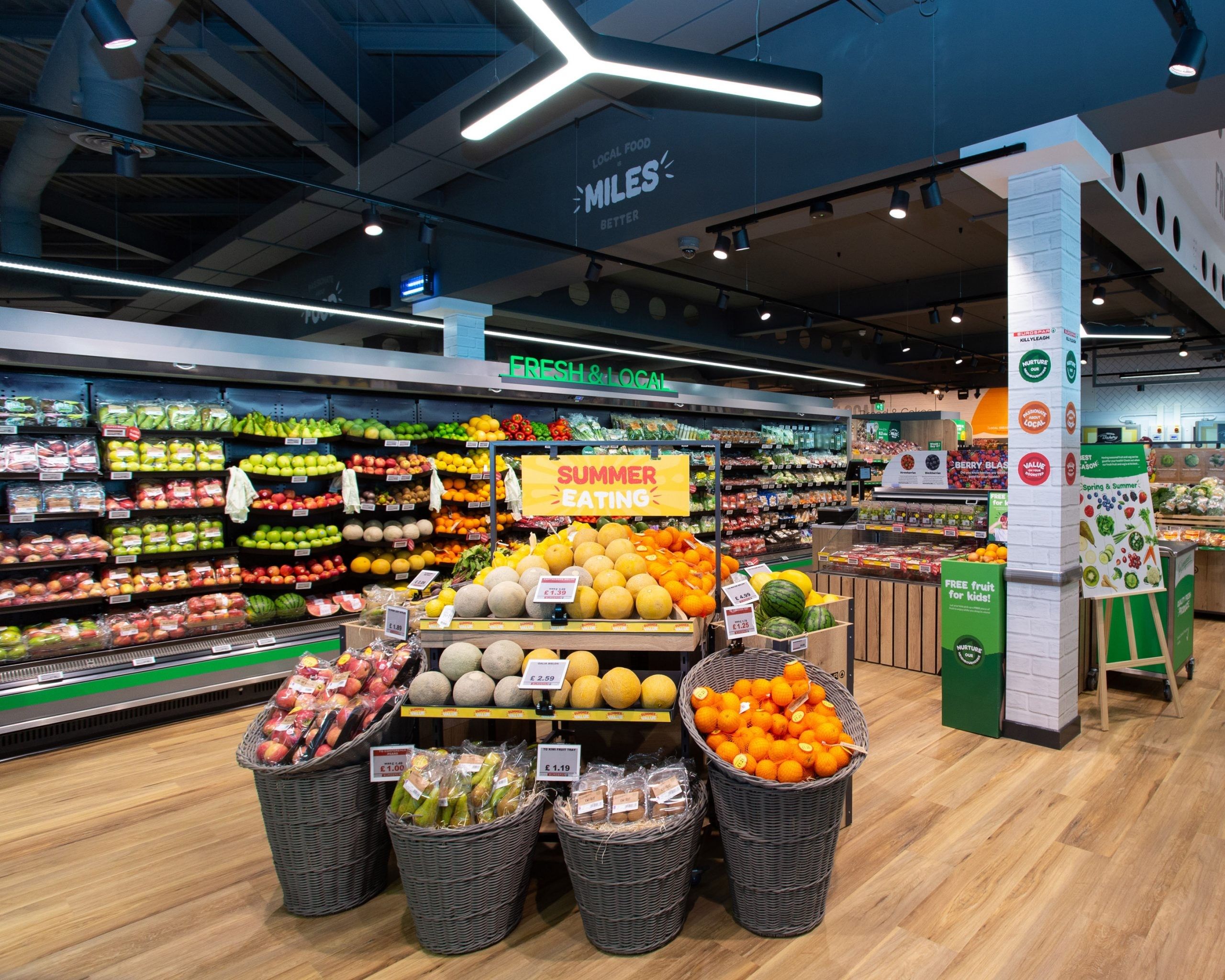 "This research reinforces just how much retail is a force for growth for the UK. Retail destinations have long been fuelling local economies and are closely tied to how people feel about where they live, connecting them to everything they want and need in their local places," said Bruce Findlay, managing director – retail, at Landsec.
Supporting local farmers and producers not only reduces the carbon footprint associated with transportation but also strengthens the community. By stocking locally sourced and organic products, convenience stores can promote sustainable agriculture and healthier eating choices among their customers. This move can also tap into the growing demand for organic and locally produced goods.
"One big trend amongst consumers is food provenance: where food comes from. In Glebe Farm Food's consumer survey, almost two thirds felt it was important to know about the source of their food and drink," said Tony Holmes, chief operating officer, at Glebe Farm, the independent family-owned business behind the oat drink range, PureOaty.
Holmes, however, added that this information isn't always readily available.
"For example, although 91 per cent of dairy milk is produced in Britain [AHDB, December 2020], more than 80 per cent of oat drinks are imported.This comes as a surprise to many consumers, particularly those who have switched towards a plant-based diet because of a desire to reduce their own carbon footprint," he notes.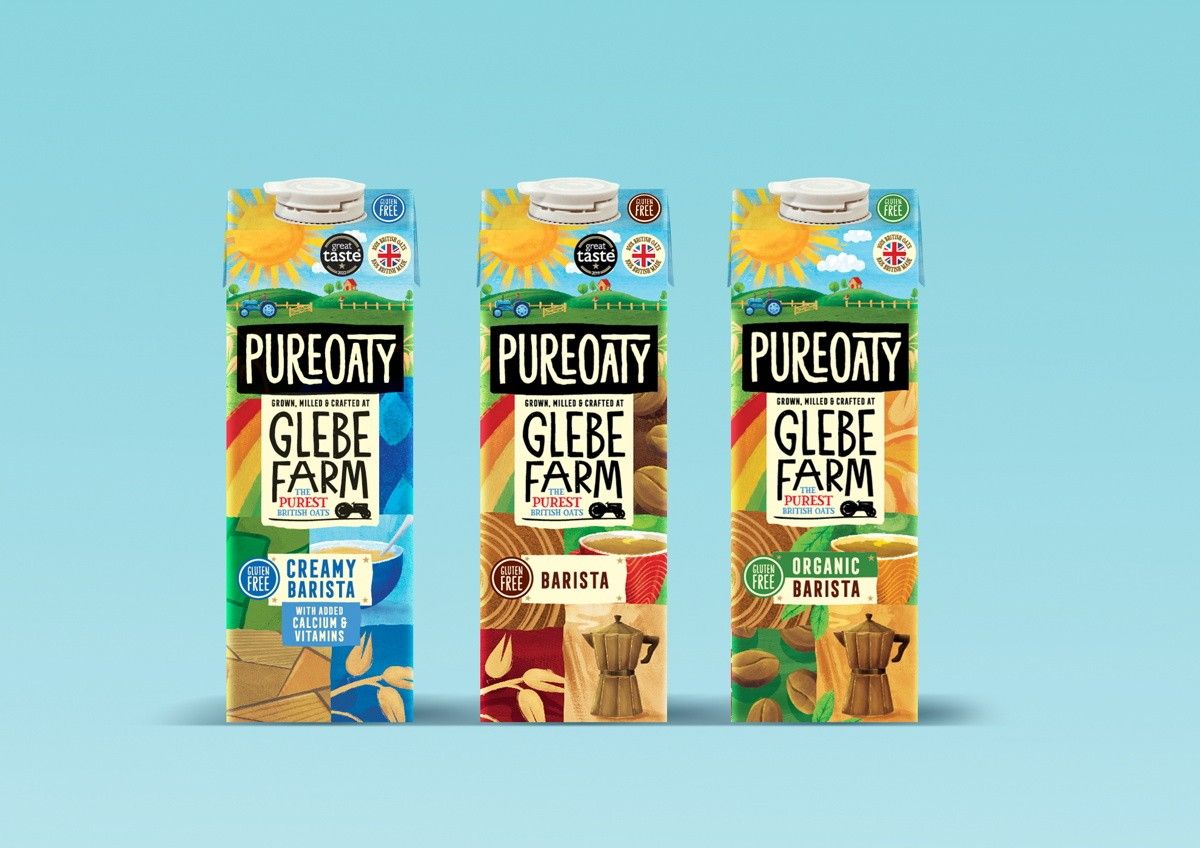 Cambridgeshire-based Glebe Farm bills itself as only farm in the UK growing and processing gluten-free oats into oat flakes, flours and oat drinks.
"At Glebe Farm, our oats are 100 per cent sown, grown, and milled within the UK. What's more,after investing in a new multi-million-pound onsite Tetra Pak plant earlier this year, all of our oat drinks are now packaged onsite," Holmes explains.
"This brings down our food mileage from oat milling to packing to 150 metres. We know where every single one of our oats has come from. Being British-grown and produced means we have the lowest food miles on the market, making us the top choice for sustainable oat products."
Eco-friendly packaging
One of the simplest yet most effective ways local stores can promote sustainability is by embracing eco-friendly packaging. By offering products with minimal or recyclable packaging, stores can reduce waste generation. Additionally, they can encourage customers to bring their reusable bags and containers, providing incentives like discounts or loyalty points for doing so.
Promoting brands that use eco-friendly packaging is becoming increasingly important as the majority (82 per cent) of UK adults believe that companies use too much packaging when delivering or selling in-store products [Chartered Institute of Marketing, 2021]. Furthermore, 78 per cent want to see more being done to promote sustainable packaging.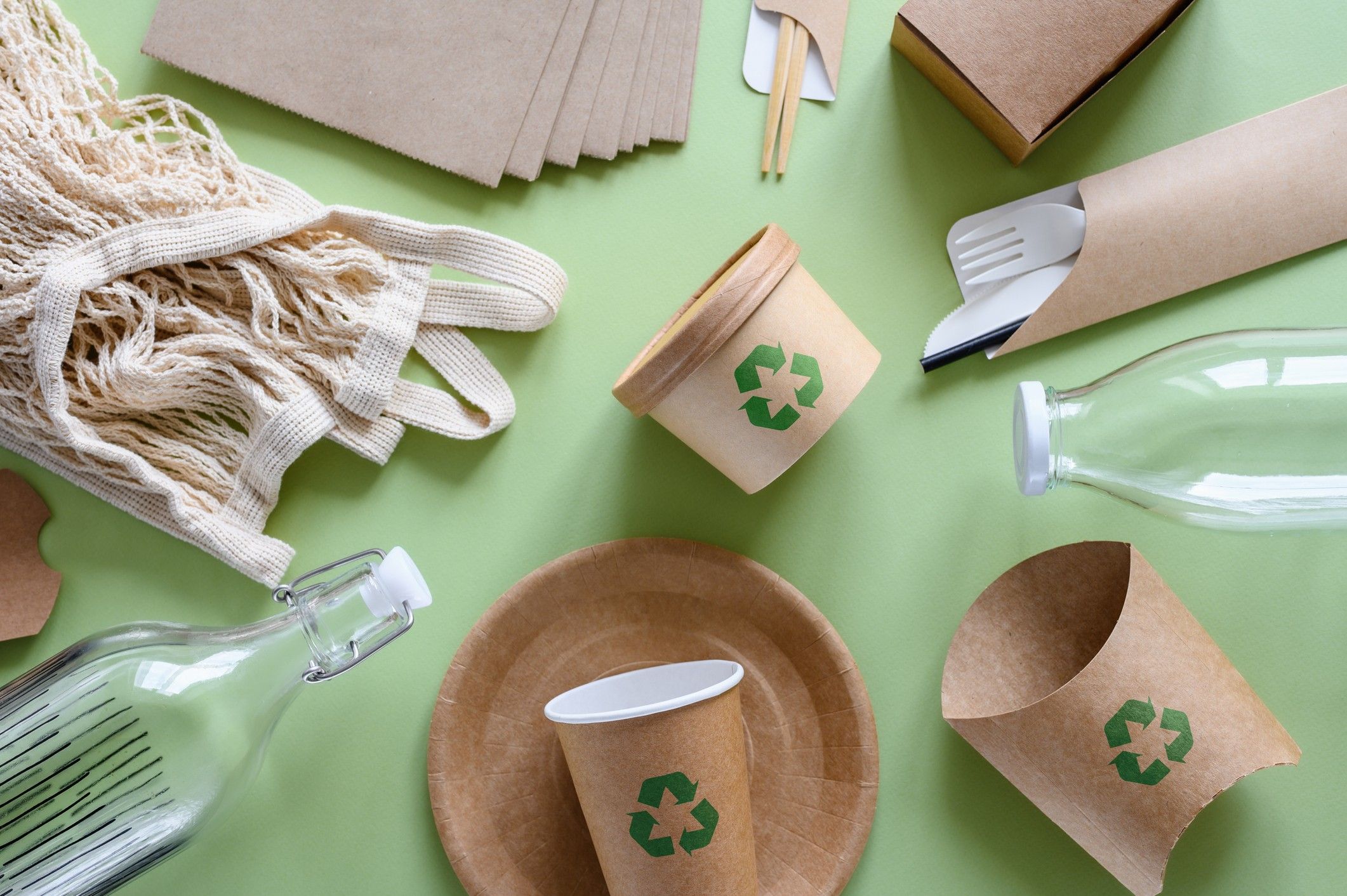 While some large companies in the UK market have chosen to move to 100 per cent RPET packaging, Darryl Burgess, head of sales for Weetabix, notes that this is taking such a large share of the available material.
"There's not a sufficient supply until the UK infrastructure improves for the rest of us to make progress. At Weetabix, we believe the whole food sector needs to move forward in its use of recycled plastic in packaging where hygiene and safety requirements allow," Burgess said, as he urged the industry to work together to ensure that all manufacturers are able to get consistent supply and make progress in achieving higher targets.
"This will benefit consumers more than just a few big players racing ahead to meet their own targets. We want to play our part in continuing conversations around the availability of RPET so that we can help push everyone forward," he said.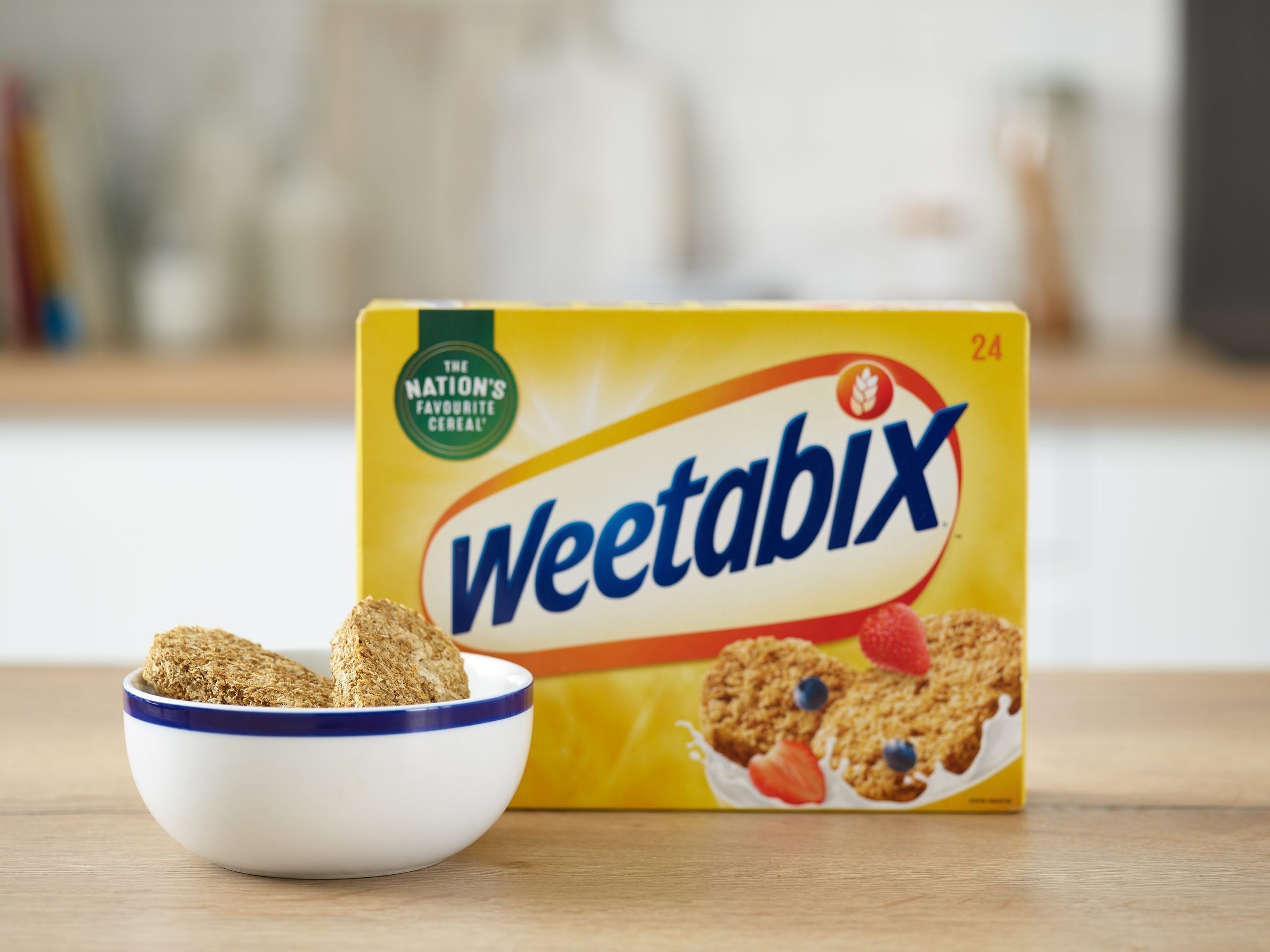 Weetabix sources all the wheat for Weetabix Original exclusively from farms within a 50-mile radius of its Burton Latimer factory, helping the business to significantly reduce the food miles involved in transporting its main raw ingredient.
"In addition to this, many of our farmers are working on their own projects to reduce their environmental impact, such as creating new habitats at their farms by planting wildflowers & hedges, restoring ponds and erecting nest boxes to create habitats for wildlife to thrive," Burgess added.
Taking back the vapes
With concerns over the environmental impact of discarded single-use vapes continuing to hog the limelight, retailers need to take proactive steps to tackle the issue.
Imtiyaz Mamode, of Premier Gosport in Hampshire, has launched a vape take-back scheme in store, offering a discount to those who bring back the used vapes, and they are getting a good response from the customers.
"There are two positives," he says. "It is good for the environment, as well as your footfall: it is increased as well. They don't go anywhere. And it is coming to me and I can dispose it."
Dee Sedani, who runs three stores in the East Midlands under the One Stop banner, has also launched the take-back scheme in partnership with vape supplier Aquavape.
"I thought no one would do it, honestly. But, our bins are getting sold every week. I am shocked when managers ask, 'Can we have some new bins'," he says. "So the customers are slowly doing it. They're getting educated."
A new study by the non-profit Material Focus has revealed that the number of disposable single-use vapes thrown away has quadrupled in a year, from 1.3 million to nearly five million per week.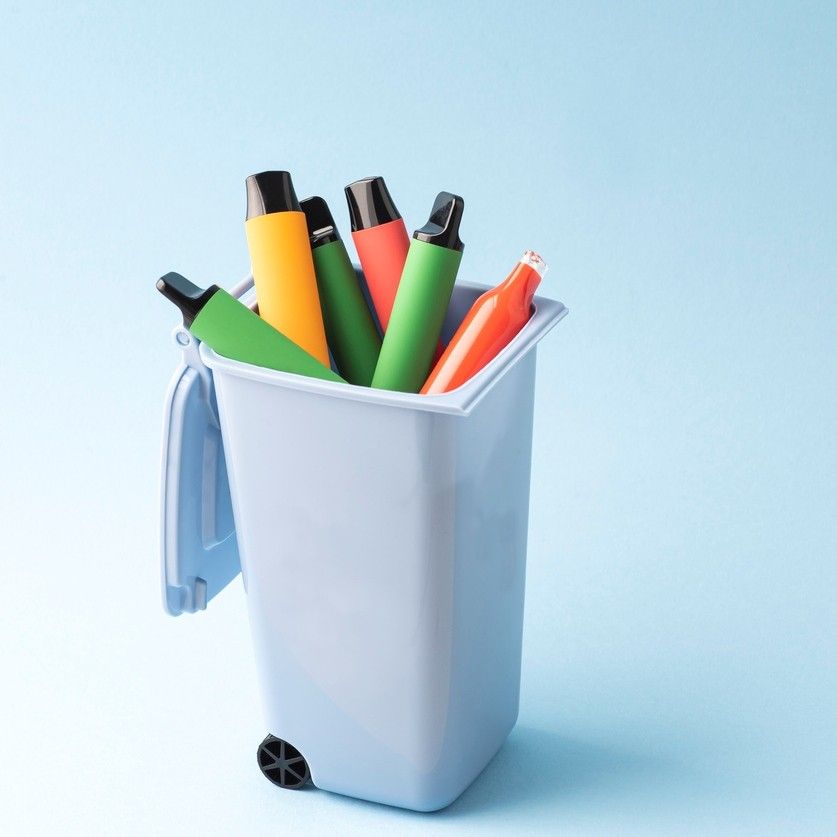 As per the Waste Electrical and Electronic Equipment regulations, all e-cigarette retailers have a legal obligation to offer customers a free recycling point for these items. They can either provide a free, in-store, take-back service or can join the Defra-approved Distributor Take-back Service operated by Valpak Retail WEEE Services.
Waste management companies, vape suppliers and brands are now offering vape collection schemes for retailers, providing a UK-wide disposal and recycling solution for disposable vapes.
The Superfy cloud-based software platform, sensors and smart containers continuously monitor the fill level of vapes in the containers and any rise in temperature. This information is used to streamline collections and enhance safety using optimised routing and automatic SMS and email alerts respectively.
Vape supplier Phoenix 2 Retail has also announced a recycling plan last month, aiming to reach 15,000 retailers by the following year, ensuring at least one recycling unit per store.
"We know everyone sees the colossal impact single-use vapes have on the environment, which is why we have been working on a 360-degree recycling solution for retailers for several months," Chris Kelly, chief executive of Phoenix 2 Retail, said.
Phoenix 2 Retail has joined forces with a certified waste management company to ensure the responsible disposal of the collected vapes. The process for retailers is straightforward- once the recycling units are filled, the waste management company collects them, promptly replacing them with empty units. Every vape collected via these units undergoes recycling right here in the UK, guaranteeing the eco-friendly disposal of each unit.
Earlier this year, leading waste management companies Veolia and Biffa have launched schemes to provide safe disposal and recycling of disposable vapes.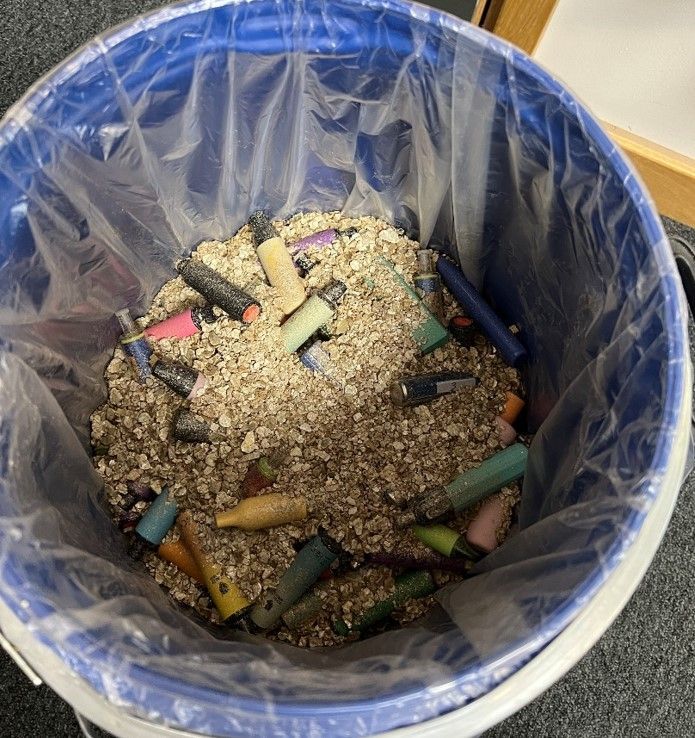 Veolia can now facilitate the collection and transport of vapes from retailers to a recycling facility to extract the valuable materials, including lithium, cobalt, nickel and manganese inside. Other materials in the e-cigarettes can also be recycled and this is achieved through manual dismantling, segregation, cleaning and specialist recycling of the metals, plastic and glass.
"Our new nationwide vape collection service will provide a safe recycling avenue to retailers who provide the mandatory take back schemes for vapes and ensure that we can extract the valuable materials contained within, and mitigate any fire and environmental risks," Donald Macphail, chief operating officer – treatment at Veolia UK said.
As part of its Vape Takeback service to retailers, Biffa will supply branded point-of-sale containers of different capacities; collect used vapes at least once a quarter, more frequently if needed; notify retailers ahead of collections; make collection schedule, completion and any wasted journey reports available via myBiffa; and offer fixed national rates depending on pack size, or can be bolted on to existing Biffa small WEEE takeback services.
The vapes are taken by Biffa to an Approved Authorised Treatment Facility (AATF) to be dismantled into their constituent parts – battery, casing, electronics, nicotine pads – with each being treated separately. Up to 80 per cent of the vape device can be recycled.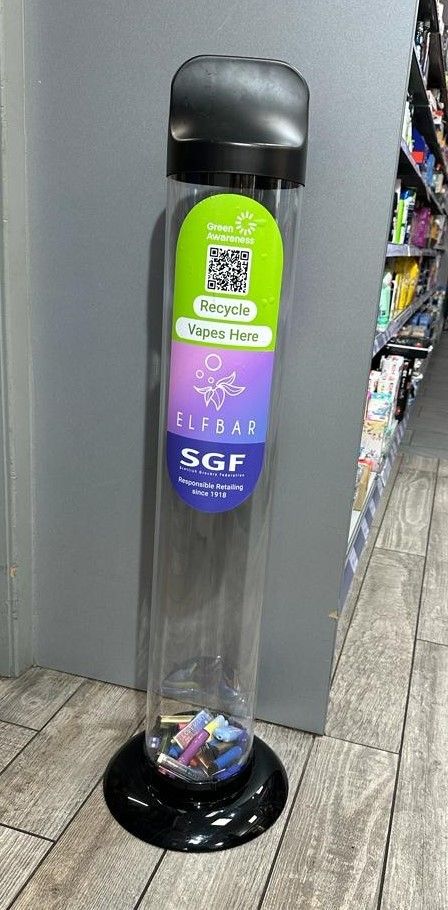 Meanwhile, Scottish Grocers' Federation (SGF) announced last month the roll-out of a pilot programme providing a fully funded recycling programme for used vapes in partnership with Elfbar.
A total of 20 SGF member stores from across Scotland will be participating in the pilot, beginning from October, marking the first step of a long-term 'Recycle Used Vapes' programme by SGF and Elfbar.
"Stores participating in the pilot will be able to offer customers a return point in-store through a recycling bin for used vapes and retailers will be provided with a convenient waste and recycling option as part of this," Pete Cheema, SGF chief executive, said.
Stores will have their used vapes in recycling bins collected by Recover, a UK lithium battery recycling company, to responsibly handle the discarded devices. The products are then 100% disassembled by TES-AMM (Europe) Ltd, an AATF-certified recycling company, in Scotland.
The DRS conundrum
Recently, environmental charity Keep Britain Tidy, along with manufacturers, retailers and environmental organisations, has written to prime minister Rishi Sunak urging him to work with the rest of the UK governments and press ahead with a deposit return scheme (DRS) to protect the environment from littered drinks packaging.
Following recent reports about the costs of DRS and calls to abandon it, the cohort – including major soft drinks producers Coca-Cola, PepsiCo and Suntory, the British Soft Drinks Association, a raft of environmental organisations and trade body the Federation of Independent Retailers – has collectively voiced support for the government's commitment to DRS, reiterating it should be aligned across all nations in terms of deposit levels, timeline, scope and fees.
Reports said the DRS is set to be delayed by at least another year, noting that the government considers already delayed October 2025 start date as a "non-starter".
The government estimates that deposits will drive down littering of these items by 85 per cent, removing them from the environment and returning them to producers to make new products.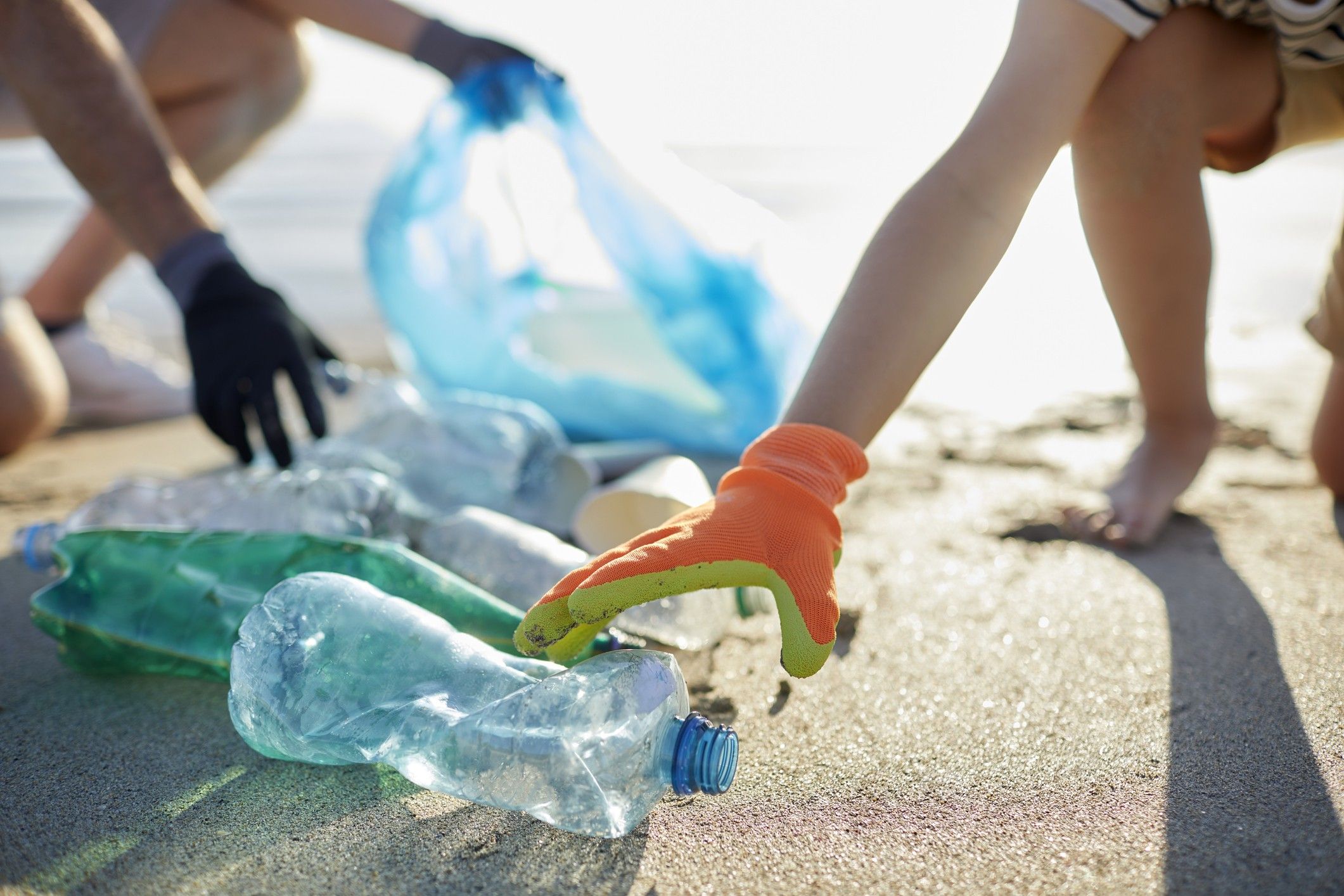 However, according to calculations by the British Retail Consortium, the planned deposit system for the purchase of drinks bottles and cans will cost retailers at least £1.8 billion a year in contrast to £171m estimated by the government in 2019. Much of the cost is likely to be passed on to consumers in the form of higher prices, prompting calls for the scheme to be delayed or even scrapped.
The Association of Convenience Stores (ACS) has also appealed for the government to reconsider the timeframe, highlighting the need for proper lead times and planning to allow the infrastructure for DRS to be put into place.
"We cannot risk rushing out half-baked policies that could end up harming retailers, consumers, the industry and ultimately the environment," said ACS chief executive James Lowman.
Commenting, Nick Gillett, managing director of Mangrove Global said the DRS had "noble goals, albeit rushed and poorly planned", but it still had "the wrong idea".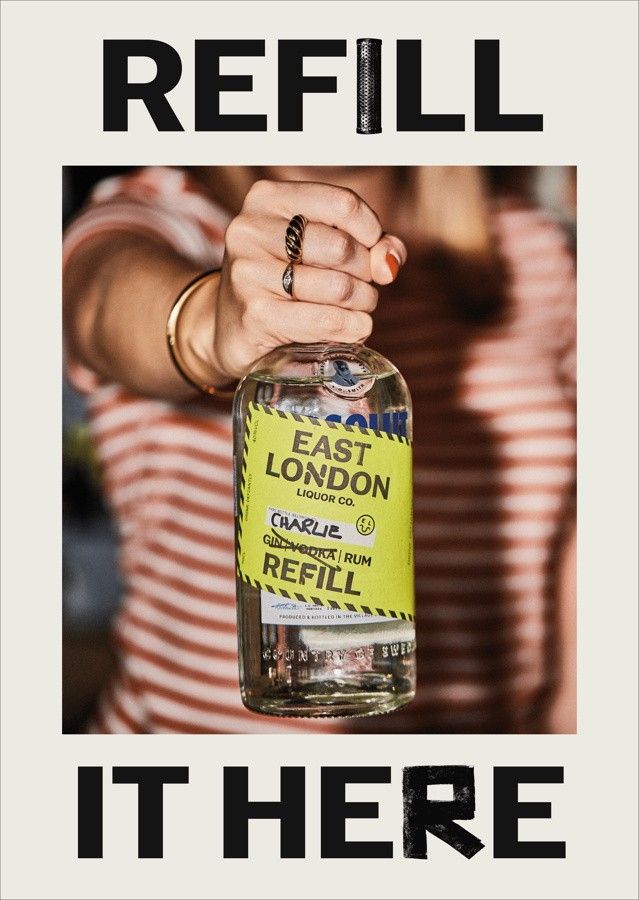 "The system, in which millions of taxpayer funds were invested, had the aim of encouraging more people to recycle. But it didn't tackle the issue of reducing the creation of single-use materials in the first place. And there are technologies and systems that do just that, in existence already, they just need wider adoption," Gillett said.
He highlighted Project Refill as one such system, launched and run by the distiller, East London Liquor Company.
"Local retailers can take their delivery of spirits in 10-litre caddies which they in turn use to fill up customers' bottles. And there's more out there like it. The on-trade has ecoSPIRITS, a closed-loop distribution system that reuses the same glass containers to refill and delivers spirits to bars and venues, eliminating single-use glass entirely. And I see no reason why, with a little effort, a similar system couldn't work in the off-trade," he added.
Steering clear of 'greenwashing'
And, beyond the practical points of sustainability that are affecting retailers and producers alike, Gillett highlights a fundamental environmental consideration –what's in the spirits you stock.
"Whilst all categories are guilty of environmental harm in some shape or form, I'm going to focus on Tequila – which is particularly guilty from a biodiversity perspective," he says.
"Tequila must be made from 100 per cent agave, but the plant itself takes anywhere from 10 – 100 years to bloom, so with rates of tequila production skyrocketing over the past three years – you can soon see the problem that's presented.
"The solutions aren't quite set in stone yet, but tighter restrictions on tequila production, agave harvesting, and increased production of 'mixtos' (where only 51 per cent of sugar needs to come from Agave) will all undoubtedly help the damage that's being done to the landscape in Mexico. From a retail point of view – read up on the tequilas you stock. There are some out there with wonderful eco-creds, you just have to find them."
He also warns against "greenwashing", the deceptive marketing practice where businesses make false or misleading claims about the environmental benefits of its products, services, or operations.
"When it comes to improving your overall sustainability in business, one of the most important things in my mind is to aim for honest, tangible results, as opposed to grand gestures that might look good from a promotional perspective," Gillett says.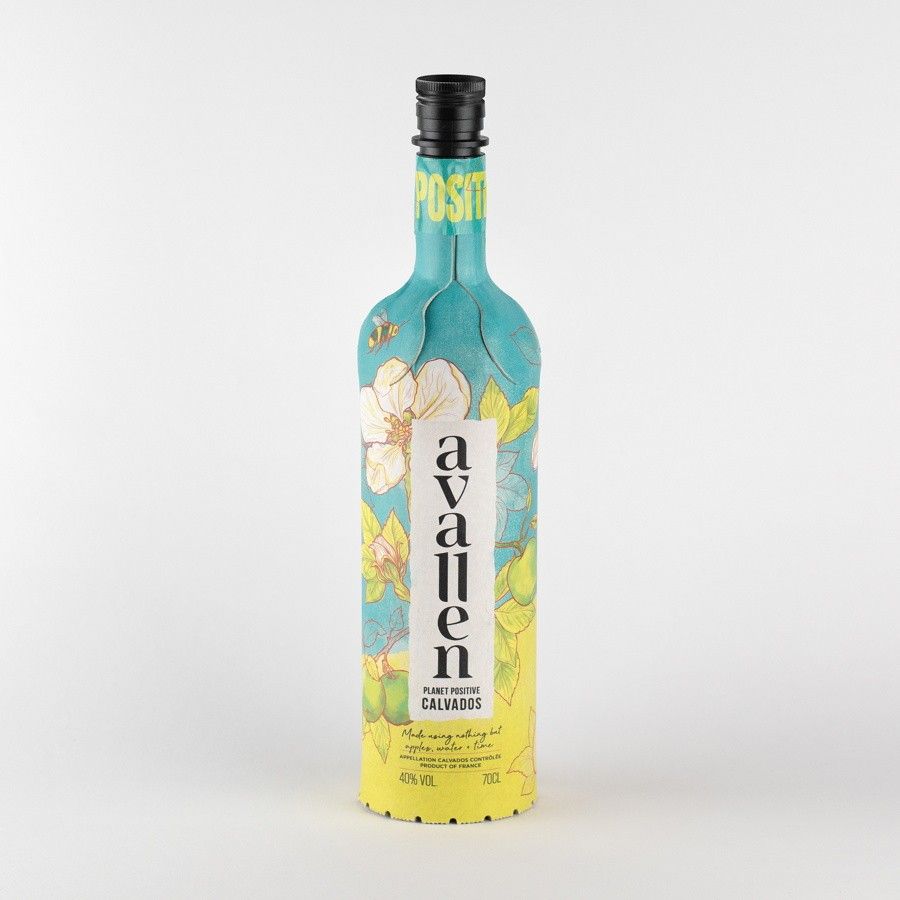 Tim Etherington-Judge, co-founder of Avallen Spirits, agrees. "Citizens are increasingly aware of the need for change, but there is a risk of sustainability burnout as the amount of greenwashing has become overwhelming as sustainability has become the predominant marketing strategy. Environmental claims need to be transparent, bold, and communicated truthfully," he says.
Avallen calvados is made from just three things: apples, water and time. Etherington-Judgebelieves that good business should work in harmony with nature, not against it. They use the "lens of sustainability" for every business decision they take as a company, from merchandising to marketing to NPD to growth.
"Avallen was conceived with the mission to be the most sustainable spirits brand on the planet, and we've worked since day one to ensure that everything we do follows the business mantra of people, planet, prosperity," he says.
Etherington-Judge says it's easy for independents to beat the big companies when it comes to sustainability.
"Small independents have the ability to act with great speed, taking quick decisions and acting on them. Independents can get far more creative with implementing powerful sustainability initiatives that larger companies would struggle with or take much more time to implement due to their size and management structures," he notes.
Avallen has launched their planet positive calvados in the industry's first commercially available paper bottle, which has one sixth of the CO2 emissions and one fifth of the water footprint of a traditional single use glass bottle.
Etherington-Judge suggests circular solutions have to be a huge focus for convenience. "We simply can't keep producing untold amounts of packaging so we can just throw it in the bin. We need more and better refillable, circular solutions and much more work in encouraging citizens to utilise them."
Energy Efficiency
Convenience stores can significantly reduce their energy consumption by adopting energy-efficient lighting, heating, and cooling systems. Additionally, installing motion-activated sensors for lights and investing in solar panels can help stores decrease their carbon footprint and save on energy bills over time. These practices demonstrate a commitment to sustainability while also lowering operational costs, which is of paramount significance in the current economic climate.
"Energy saving has been a crucial aspect of operating a successful retail setup for many years, but with the constant price increases, it's now become crucial for several reasons," comments Gary Thacker, sales director at Fri-Jado UK.
"First and foremost, it's the right thing to do from an environmental perspective. By lowering your carbon footprint, aretaileris helping to do their bit for the environment and the future of the planet. Businesses that can demonstrate their commitment to sustainability through their green credentials areultimately front of mind for the consumer in today's day and age.
"Secondly, it goes without saying that by reviewing a current operation and considering ways in which a business could operate more sustainably, sites could generate significant savings, helping to maintain profit margins. One of the most effect ways to reduce consumption is to invest in energy-efficient equipmentthat will drive savings in operational costs over the long run."
There's a huge array of energy-saving solutions on the market, and Thacker advises retailers to pay particular attention to the equipment used in store.
"Take ahot-holding display cabinet that is commonly used to display grab-and-go foods to customers. These are appliances thattend to be in use 24/7 and can therefore be a significant source of a site's total energy consumption," he says.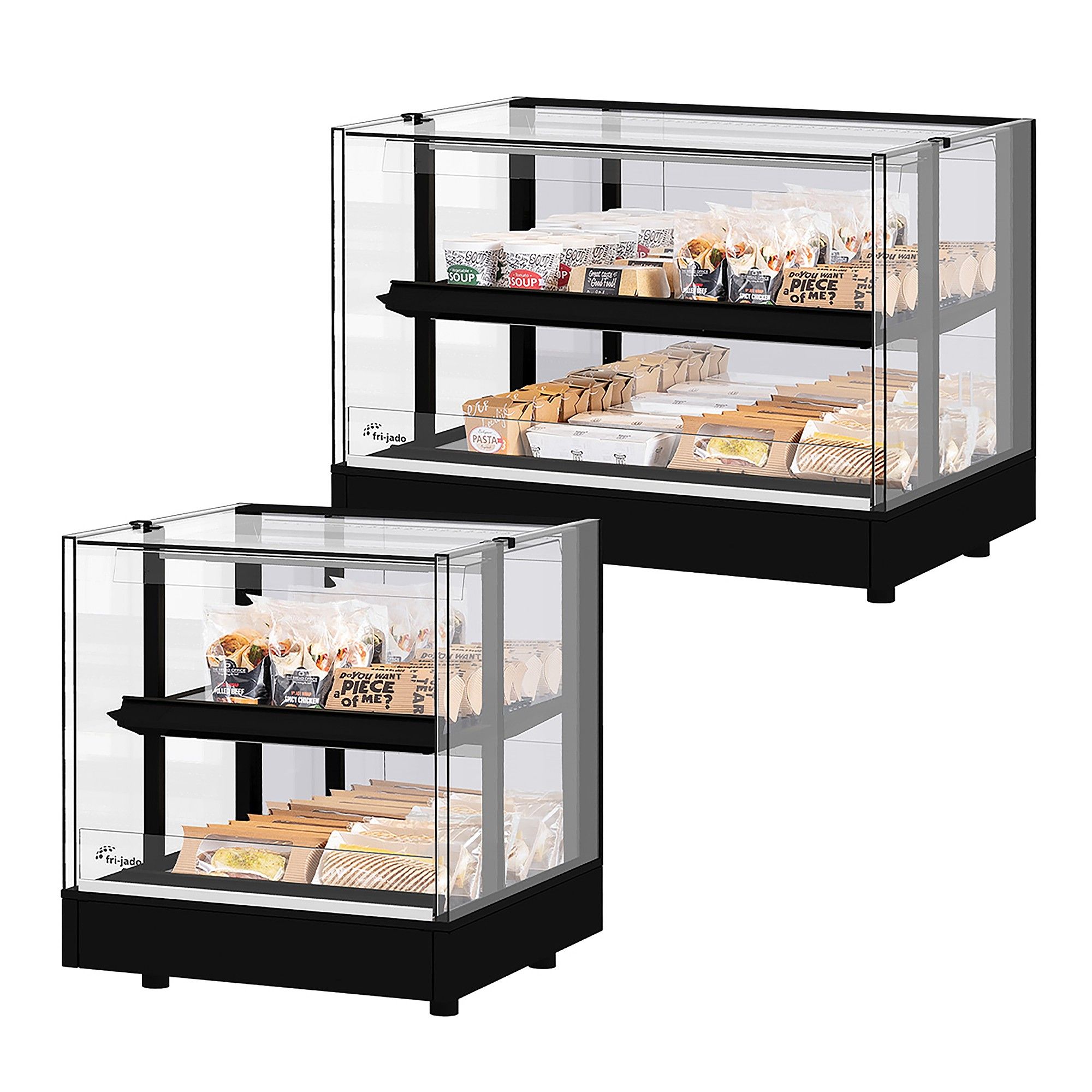 He recommends the new Fri-Jado MTT range, which, he says, is the most energy-efficient hot countertop grab-and-go cabinet available on the market, mergingpioneering heat technology with advanced components and materials.
"Our brand new Multi Table Top Display (MTT) is designed specifically for sites looking to display hot, wrapped food, keeping it in the optimum conditions in order to extend shelf life, while finding themselves limited on available space," he explains.
"Designed with energy saving in mind, the MTT takes much of the technology found in the larger models in our range – ultimately putting food in the spotlight to drive impulse sales and making it easy for customers to serve themselves, which helps to reduce queue times."
Tissue and wipes manufacturer of Elegance, Magnum, and Little Heroes, Accrol, has seen volumes grow whilst simultaneously reducing its environmental impact.
In its latest annual results, from end April 2023, the business saw sales of branded products more than double in the year, yet simultaneously reduced its carbon emissions by two per cent.
"Great value shouldn't have to come at the expense of the planet," said Mark Warriner, National Account Manager at Accrol. "At Accrol, we take our responsibility to the environment seriously and recognise that sustainable products shouldn't be at extra cost to our customers and consumers.
Throughout the years, we've undertaken various initiatives to lessen our environmental impact, with a strong focus on waste reduction, energy reduction and sustainable sourcing of the materials we use."
Accrol brands are available from a range of wholesalers nationwide, offering consumers a great quality product that is both affordable and sustainable.