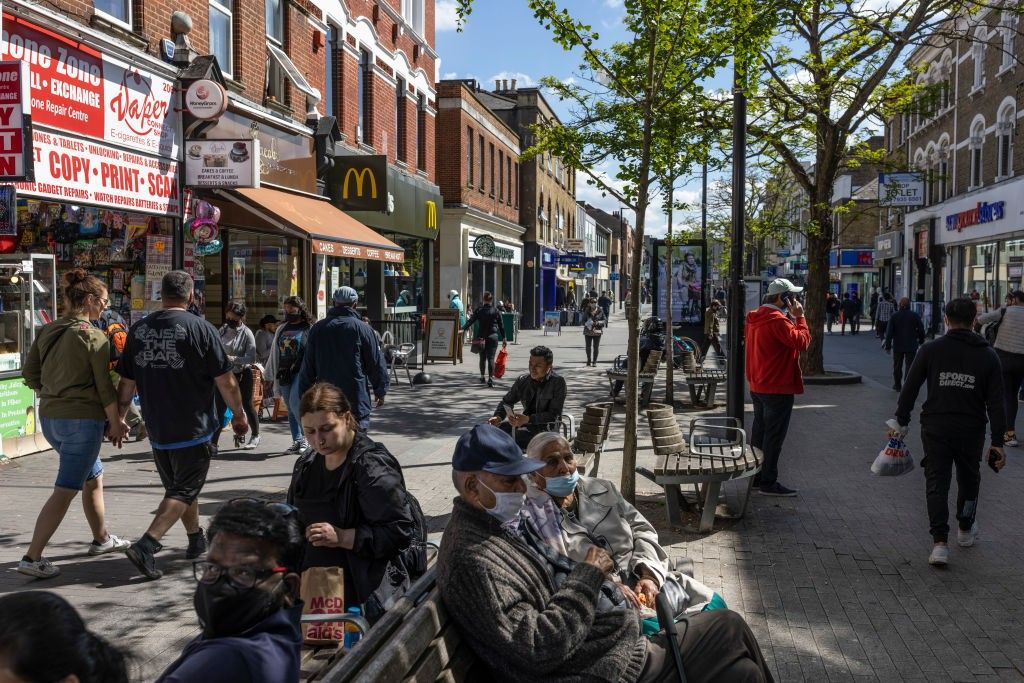 Business confidence has soared to a 16-year peak on easing Covid restrictions, a key survey showed Monday as the economy prepared to fully reopen in one week.
Accountancy firm BDO said in a statement that its business optimism indicator jumped to 112.45 points in June, the highest level since 2005.
June marked the fifth successive monthly increase, following 109.71 in May, with manufacturers in particular boosted by vaccine-driven optimism.
Separately on Monday, the UK government confirmed it will press ahead with so-called Freedom Day next Monday with the lifting of most remaining pandemic curbs in England.
"Businesses are clearly looking forward to the lifting of restrictions on July 19," said BDO partner Kaley Crossthwaite.
"After a gruelling year of unpredictable change, the ending of restrictions is timely, although rising Covid-19 cases still leave an element of uncertainty.
"The Summer spending surge that could follow will provide a huge boost to the economy, and businesses will be hopeful that the tide is turning over the long term."
At the same time, major corporates are ramping up plans for rapid growth, according to a survey of chief financial officers compiled by Deloitte.
Expectations for an increase in hiring and investment are at their highest levels in almost seven years, Deloitte revealed Monday.
"With the economy reopening, CFOs' perceptions of external uncertainty have dropped below the average of the last five years and businesses have tacked away from the defensive strategies that helped them through the downturn," said Deloitte chief economist Ian Stewart.
"The pandemic, like all major shocks, will reshape the economy and we are likely to see years of normal growth compressed into just a few months.
"Indeed, eight in ten CFOs believe that productivity will run higher in the wake of the pandemic. That offers the hope of a more comprehensive recovery than after the global financial crisis."
The UK government had reimposed England's current lockdown in early January, but began lifting restrictions at the start of March under a phased reopening of the economy.