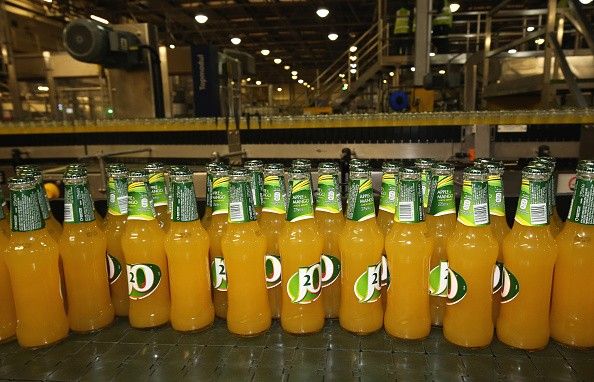 Soft drinks major Britvic has reported strong growth in revenue and profits in its 2022 fiscal.
The group revenue has increased by 15.5 per cent to £1.61 billion for the year ended on 30 September 2022, driven by both price and volume.
Adjusted EBIT increased 16 per cent to £206 million, with adjusted EBIT margin increasing by 10 basis points to 12.7 per cent.
Profit after tax stood at £140.2m, an increase of 45.3 per cent, and adjusted earnings per share of 57.3p was up 29.3 per cent.
The company said the "pricing activity, promotional strategy, management of our mix and disciplined cost control" has helped to mitigate the impact of inflation, with its brands demonstrating the strength to take price, while maintaining volume growth.
The company has witnessed growth in both retail and hospitality channels, which benefited from the good summer weather and no lockdown restrictions this year.
"We have delivered excellent results, with strong growth in volume, revenue and profit, in the face of significant headwinds. Our strategy has momentum, delivering accelerated top-line growth through consistent execution across our portfolio of trusted brands," commented Simon Litherland, Britvic chief executive.
"We recognise that there are significant inflationary pressures on our consumers, customers and suppliers, and we remain focused on mitigating costs in a responsible manner through efficiency initiatives and revenue management, while continuing to invest in our brands, people, sustainability and infrastructure."
The company said its supply chain resilience and capability has been a key enabler of growth, as it continued investment in its strategic growth opportunities, including increased manufacturing capacity in Britain, Brazil and France, 'Beyond the Bottle' growth through London Essence Freshly Infused and Aqua Libra dispense innovation, and further improvement in the sustainability metrics, including reducing carbon emissions and calories per serve.
The company said current trading remains robust and in line with its expectations.
"Looking forward, the uncertain environment makes it difficult to forecast consumer demand in the near term. We draw confidence however from the continued resilience and growth of our category, our brands and our talented people. Our strategy is working, with clear drivers to continue our consistent track record of growth and delivery of superior returns for all our stakeholders," Litherland added.