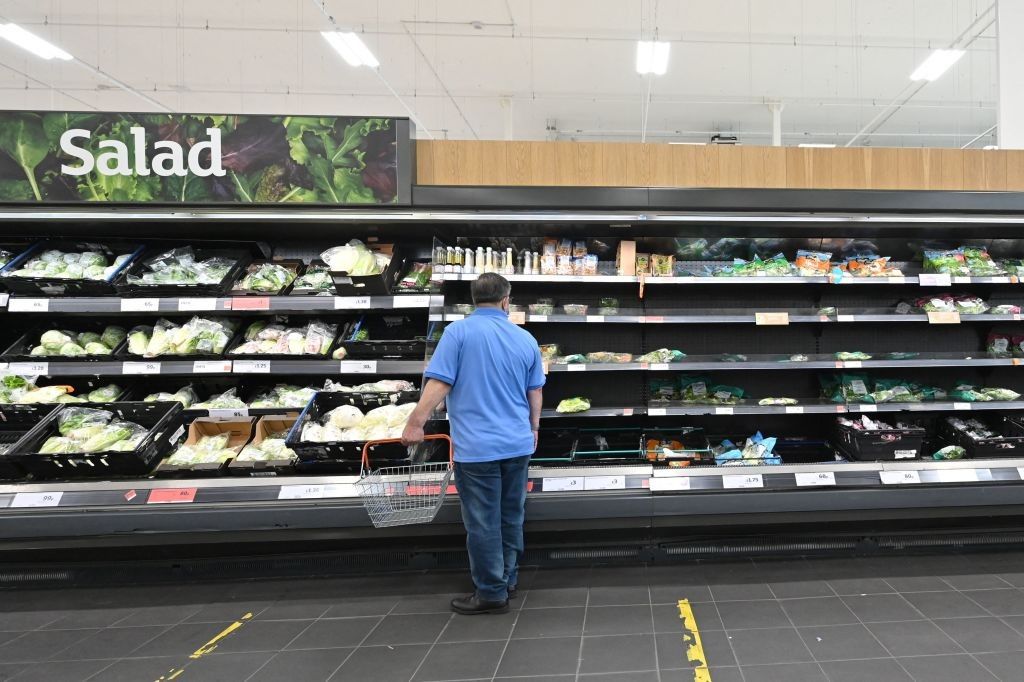 Retail sales have seen strong growth in July on back of increased consumer spending as easing of restrictions saw Brits make the most of newfound freedoms.
On a total basis, retail sales increased by 6.4 per cent in July, against a growth of 3.2 per cent in July 2020, according to BRC data. Compared to the same period in 2019, the growth was a remarkable 9.1 per cent.
Helen Dickinson, chief executive of the British Retail Consortium (BRC), however, noted that the growth has started to slow.
"The lifting of restrictions did not bring the anticipated in-store boost, with the wet weather leaving consumers reluctant to visit shopping destinations," she said.
Paul Martin, UK head of retail at KPMG, noted that reopening of the hospitality and leisure sectors led to a dilution in consumer spending in retail.
"Whilst the high street saw continued growth in July, with sales up 6 per cent, unsurprisingly online sales fell back – although less than expected – by -0.4 per cent compared to July 2020," he said.
"Both women's and men's clothing continued their revival with strong growth in-store and online. Many other non-food categories had a less strong performance, especially those related with the home after the house moving frenzy of recent months started to abate."
Separate data from Barclaycard, which sees nearly half of the nation's credit and debit card transactions, has confirmed this, with entertainment seeing growth for the first time since the pandemic began, as consumers bought tickets to the theatre, cinema and sporting events, and pubs, bars and clubs enjoying a strong month.
Consumer card spending grew 11.6 per cent in July compared to the same period in 2019, according to the Barclaycard report. Spending on essential items grew 14 per cent last month, driven by supermarket shopping (+16.6%) and spending at specialist food and drink stores (+78.5%).  Grocery sector as a whole has seen 21.2 per cent increase in spending.
"While some sectors took a small step back as the post-lockdown 'honeymoon' period cooled, July was a positive month overall. However, with inflation expected to rise, it will be interesting to see how this impacts consumer spending behaviour over the coming months," Raheel Ahmed, head of consumer products at Barclaycard, said.
KPMG's Martin also added that the retail sector is expected to grow at a much slower rate over the coming months as retailers face increasing challenges on a number of fronts.
"Staffing pressures, increases in commodity and component costs, rising inflation eating into households' spending power and stalling consumer confidence could lead to a slowdown in retail sector growth as we head into autumn," he said.
Spending on non-essential items and fuel, up 10.4 per cent and 4.1 per cent respectively, also recorded its highest growth since before the first UK lockdown, according to the Barclaycard data.
This comes as one in four (25%) consumers say they have been dipping into their savings to make the most of post-lockdown life – a figure that rises to 39 per cent among 18–34-year-olds.
The sentiment has reflected in the cash withdrawals figures from Post Office, which has seen the highest ever amount of cash withdrawn from its branches, outside of the traditionally busy December period, in July.
According to the latest data from its Cash Tracker, a record £665 million in personal cash withdrawals took place at Post Office counters last month, up 14.3 per cent on July 2020 (£582 million). Cash withdrawals were up 4.6 per cent month on month, indicating that consumers are continuing to spend cash on retail and hospitality as the country continues to unlock from the Covid-19 pandemic.
"More than £665 million was withdrawn in a single month and this cash is predominantly being spent in local businesses, cafes and pubs on the High Street," Martin Kearsley, banking director at Post Office, said.