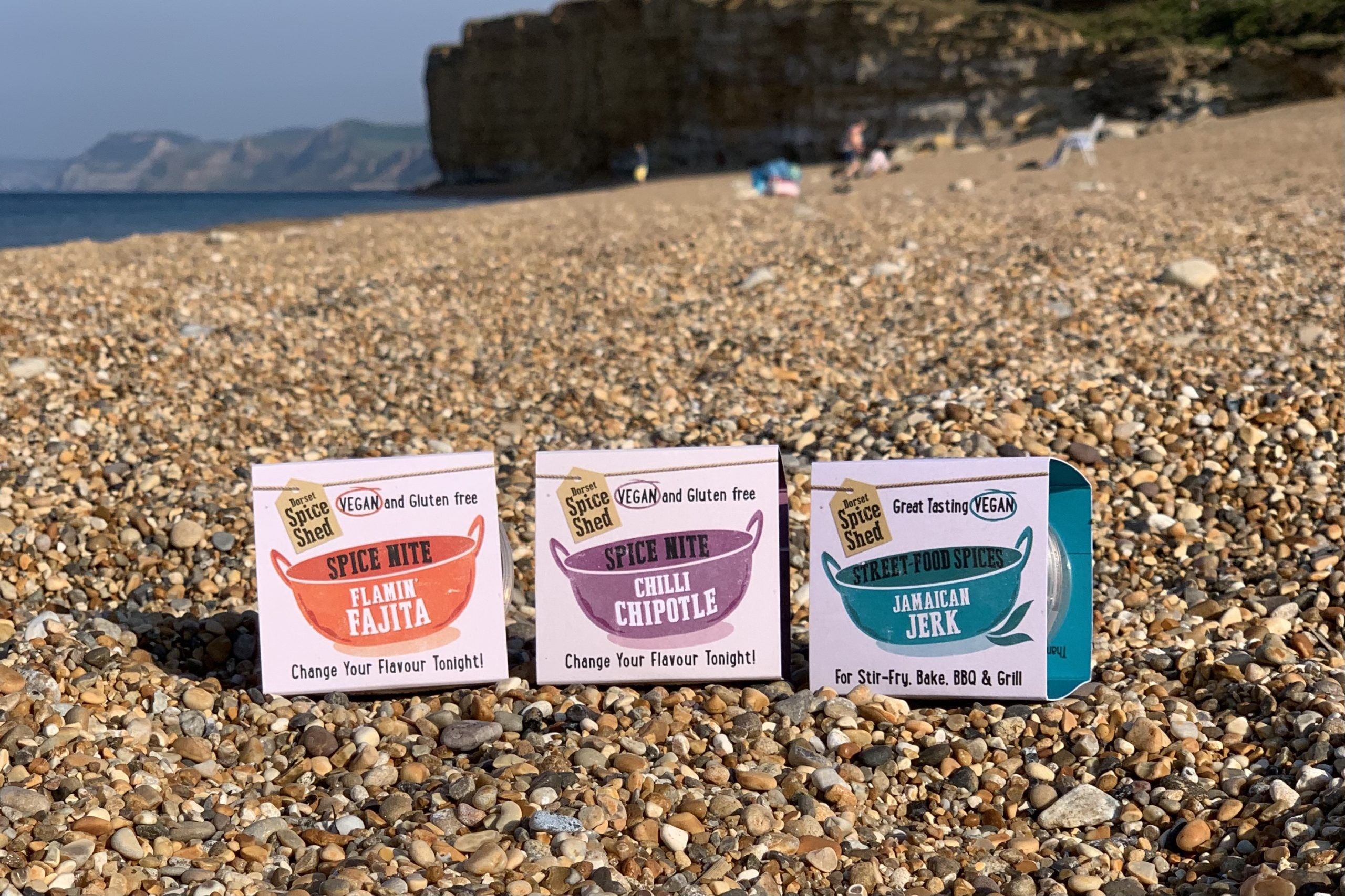 The Bridport, Dorset-based company The Spice Shed, which boasts massive flavours born in a little shed, is now being stocked in local Co-operative stores in Hampshire and Dorset.
Prior to the Co-op listing, the company had started blending flavours in 2016 and developed a huge range available via its online store.
Founder Richard Mabb started the business from his own shed in Askerswell after growing up surrounded by a rich range of herbs and spices largely thanks to his mother's upbringing in China.
The flavours on offer have expanded over the years and now, one of The Spice Shed's latest range – Spice Nite – is on the shelves of 21 local convenience stores run by Southern Co-op.
"Richard's flavours pack a punch and, being 100 per cent plant-based, with an added pinch of salt, they appeal to everyone's taste buds," said Matt Elliott, Retail Buying & Services Manager at Southern Co-op.
"We have chosen these three to tickle our customers' taste buds as they will really compliment the other products we currently offer across our Local Flavours range.
"We're proud to support local producers like The Spice Shed and currently have products from around 200 suppliers in our stores in 11 different counties across the south of England."
Southern Co-op's Local Flavours range currently stocks local products from essential eggs and milk to luxury chocolate and top tipples.
The three products from The Spice Shed now available in 21 stores are Spice Night Chilli Chipotle, Spice Nite Jamaican Jerk, and Spice Nite Flamin Fajita.
"Here at the shed we believe in great flavour and great value," said Mabb. "When we first started in a shed blending spices, it was for the kind of foods we like to cook."
To find out more about The Spice Shed, visit www.dorsetspiceshed.com. Or for more information on Southern Co-op's Local Flavours range, visit www.thesouthernco-operative.co.uk/food/local-flavours/.