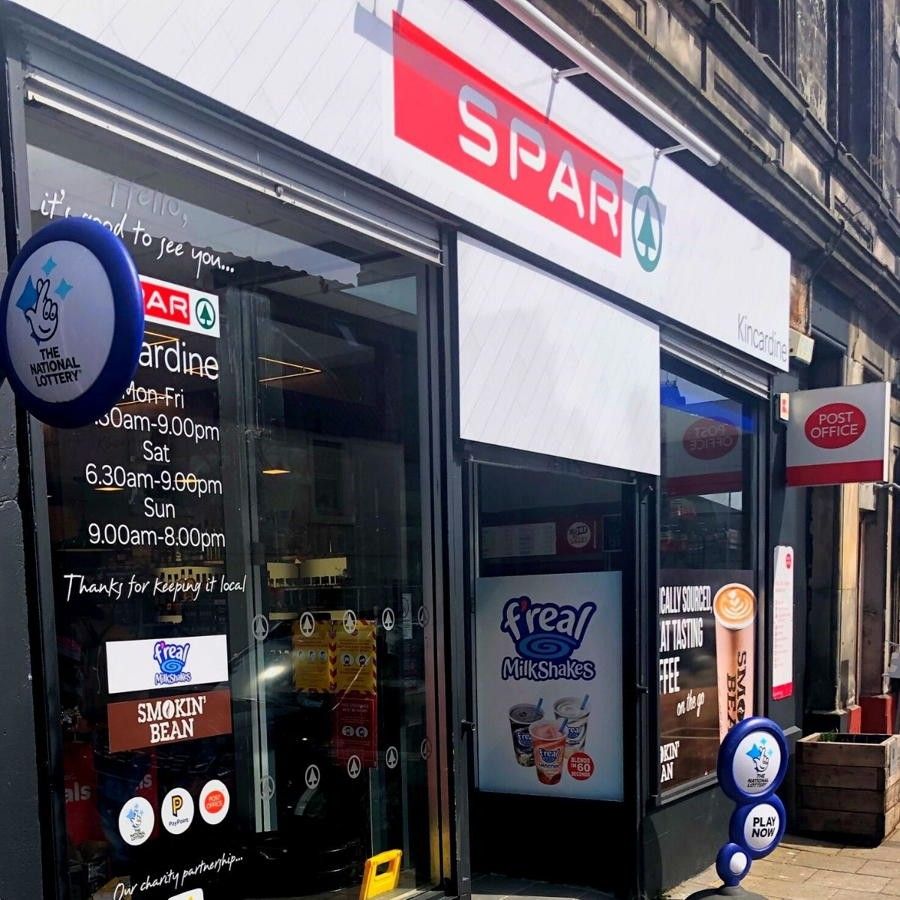 Spar Scotland has welcomed a new store to its independent estate, with retailer Mohammad Mahmood opening his first store with the leading Scottish convenience group.
The fully re-fitted 900 sq. ft store on Elphinstone Street in Kincardine has retained the existing Post Office and added in Smokin' Bean Coffee.
"We were recommended to Spar Scotland by an existing Spar retailer due to the level of help and support that they've received by the Spar team," Mohammad said. "I can say that the level of support we've had has been fantastic, and the brand is recognised worldwide."
Mohammad bought the premises in September and has been working to fully refit the store. F'real frozen milkshakes and Fwip ice cream will be added to their expanding food-to-go services in the near future.
"Reactions from the customers have been positive and they are loving the look of the new store. We are very happy to be on this new and exciting journey with Spar Scotland," he said.
Mike Leonard, sales director for Spar Scotland, added: "We're constantly seeing how significant both the Spar brand and the level of support we provide at Spar Scotland are in the decision-making processes for independent retailers.
"Not only have we had a consistent presence on STV over the last 12 months featuring an excellent selection of products at competitive prices, but we also have our multi temperature depot in Dundee, delivering to stores across the whole of Scotland.
"Mohammad joins us in an exciting chapter as we continue to go from strength to strength while we have a clear-cut vision of the road ahead. We welcome him and his team and look forward to our journey together."