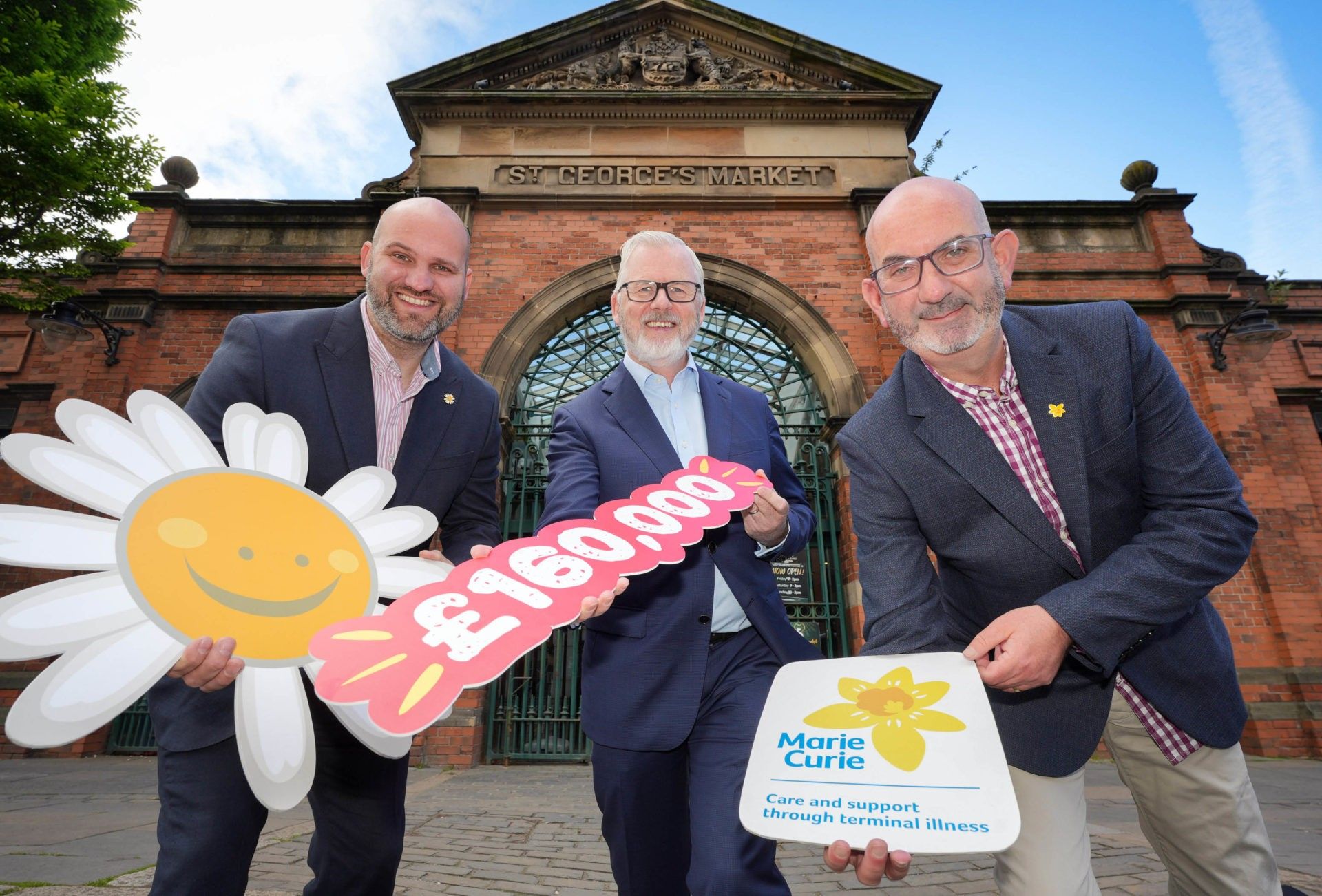 An event to mark the 60th anniversary of SPAR Northern Ireland has raised over £160,000 for Marie Curie NI and Cancer Fund for Children, Henderson Group, which owns the brand in the region, said on Tuesday.
SPAR NI celebrated the 60 years in Northern Ireland last year, and a gala ball has been held at the end of March to celebrate the milestone, bringing together over 700 retailers, suppliers, special guests, directors and employees from across the SPAR and Henderson Group network
SPAR NI said the money will be split equally between the two charities which partner with SPAR, EUROSPAR and VIVOXTRA retailers in Northern Ireland.
The SPAR 60th Gala Ball turned out to be a big hit for all who attended, with sixties entertainers, tribute acts, a live and silent auction and a lot of dancing to headline act, Billy Ocean.
The event allowed SPAR's guests to reminisce on the last 60 years, looking back to Henderson's beginnings at St. George's Market in the late 1800s, the organisations SPAR NI has worked with, and their contributions to charity, appreciating the huge impact they have made to communities across Northern Ireland.
Charity and community have been at the heart of the Henderson Group since their beginning, and a display looking back at the past 60 years included the words of former chairman, John Agnew: "Giving back is an integral part of our business and has grown substantially since my father began to keep note of charitable support in a little black book, which I still have!"
The red-carpet event, sponsored by Coca-Cola as diamond sponsor and supported by numerous SPAR suppliers, was hosted by Claire McCollum and began with an opening address from Martin Agnew, joint chairman and managing director of Henderson Group.
Paddy Doody, sales and marketing director at Henderson Group said the greatest success of the night was the impressive £160,000 raised for local charities.
"Thank you to everyone who attended the unforgettable night, helping us celebrate 60 years of SPAR but more importantly, helping us raise vital funds for Marie Curie NI and Cancer Fund for Children," Doody said.
"The money raised will be an incredible help to both these charities. £80,000 is the equivalent of 4,000 hours of care from a Marie Curie nurse in the community or could help Cancer Fund for Children provide over 80 families (or 400 individual family members) with a therapeutic short break to Daisy Lodge. Such important services that we're thrilled to be able to help continue."