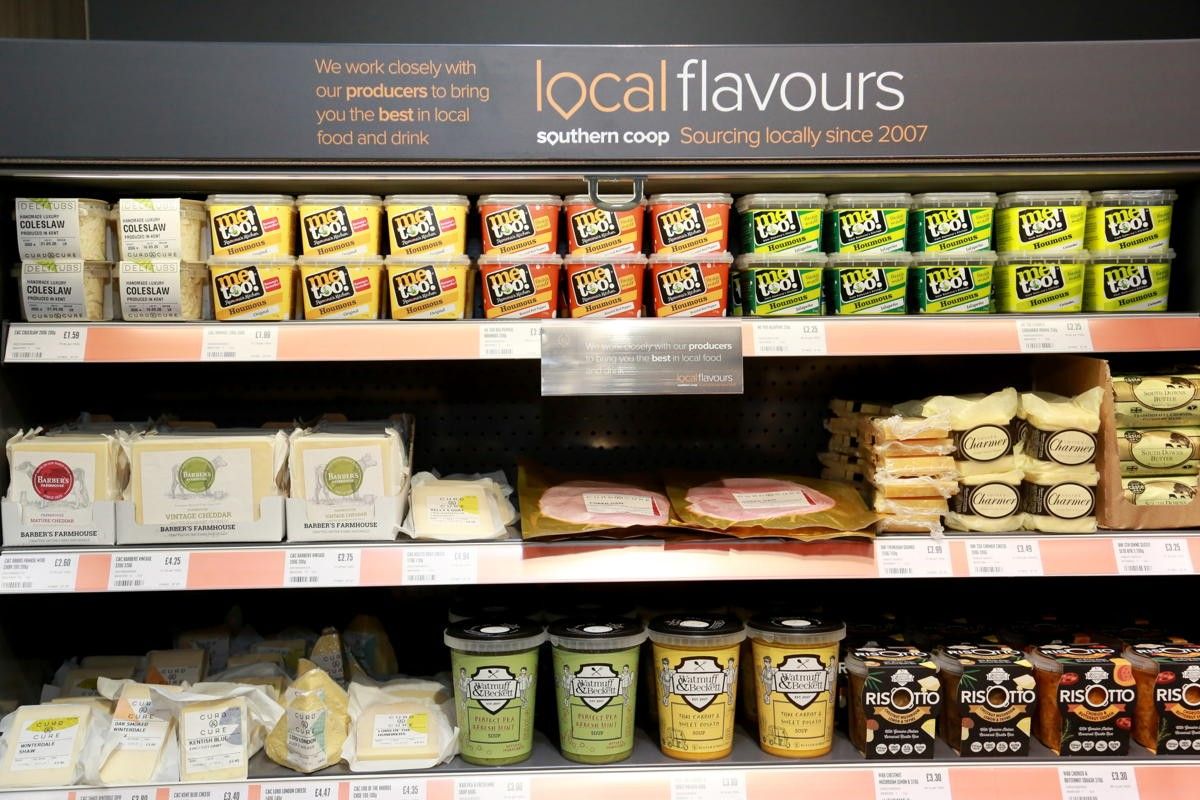 Southern Co-op is all set to return its British Food Fortnight campaign, showcasing hundreds of locally produced food and drink products in its stores.
Now in its 20th year, the campaign kicks off on 18 September and encourages people to seek out British food and drink which will in turn have an impact on sustainability and the action on climate.
"There were some highs and lows in 2020 for our local producers but overall sales of our Local Flavours range remain strong thanks to continued customer support," Matt Elliott, retail buying & services manager at Southern Co-op, said.
"Through our dedicated Local Flavours range, we celebrate local food and drink from around 200 regional suppliers. Now is the perfect time to focus on the future so let's use this year's British Food Fortnight to continue supporting these local businesses and also try some of the incredible tastes available."
The co-operative added that Briddlesford Farm on the Isle of Wight, COOK foods in Kent and Curry on Wheels in Hampshire are the top selling local producers in its Local Flavours range.
So far this year, more than 230,000 individual products from Briddlesford Farm have been sold in Southern Co-op's stores including cheese, milk and other dairy products. A further 216,000 products have been sold from COOK which produces frozen ready meals, and 117,000 sandwiches, wraps and food to go products from Curry on Wheels Ltd.
"Given these unprecedented times, the importance of buying local and buying British, has never been so high," Harmeet Singh, who started Curry on Wheels with his wife nearly 20 years ago, said.
"We feel blessed to be able to work with such an amazing team at Southern Co-op. The entire team has been so supportive and I can say, without a shadow of doubt, our business would not have survived the global pandemic without them.
"We would also like to thank our customers. Without your support over the years, we would not be in the position we are in today. We are forever grateful for this opportunity."
The company started working with Southern Co-op in September 2017 and has an extensive range of lunchtime products trading under the QuickBite brand. The products are prepared on site daily with fresh fillings using local food suppliers wherever possible for the raw ingredients.