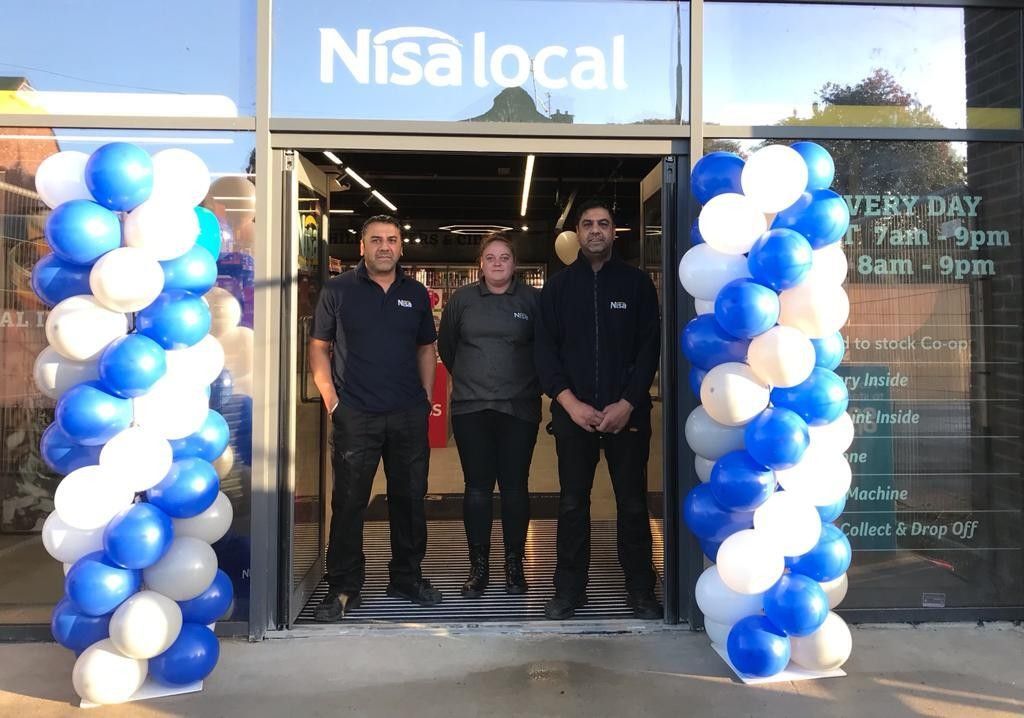 Sales have shot up by almost 50 per cent for a Nisa retailer based in Greater Manchester after relocating to a new retail unit just metres from his original site.
Steve Singh, who runs the Norris Road Nisa Local in Sale with his brothers, has seen footfall as well as basket spend grow since the change in early October.
The community-based store was due to move as part of a regeneration project but suffered setback after setback and had to operate whilst almost hidden behind a building site as the wait for the new unit to be built dragged on for almost seven years.
Work started in 2016 on the land in front of the shop but it was a slow process, Covid delayed it further and the building company then folded.
"It was one thing after another, and we wondered if we were ever going to get in," said Steve. "Because we knew we were going to be moving we didn't want to spend money on the old store and so we are over the moon now we have finally moved. It looks and feels great, and everyone is so pleased with the shop."
The new store has a vastly improved range with hot and cold food to go, a selection of the latest hot and cold drinks machines, fwip and Rollover as well as the National Lottery, Payzone and PayPoint.
And the additional space available has enabled the family to extend the chilled offer and fresh produce which is performing especially well.
"Our chilled sales have almost doubled. We are selling a lot more products now and the choice is vastly improved with more ready meals, fresh meats, and cheeses as well as meal deals on sandwiches for lunchtimes.
"And frozen sales are going really well so we're adding more and more lines into our range.
"The hope is that our customers can come in for a full shop whereas before it was really just used as a top-up.
"It's been an incredible start and it took us by surprise, but sales have gone up fast and are still going up, so we're really pleased."