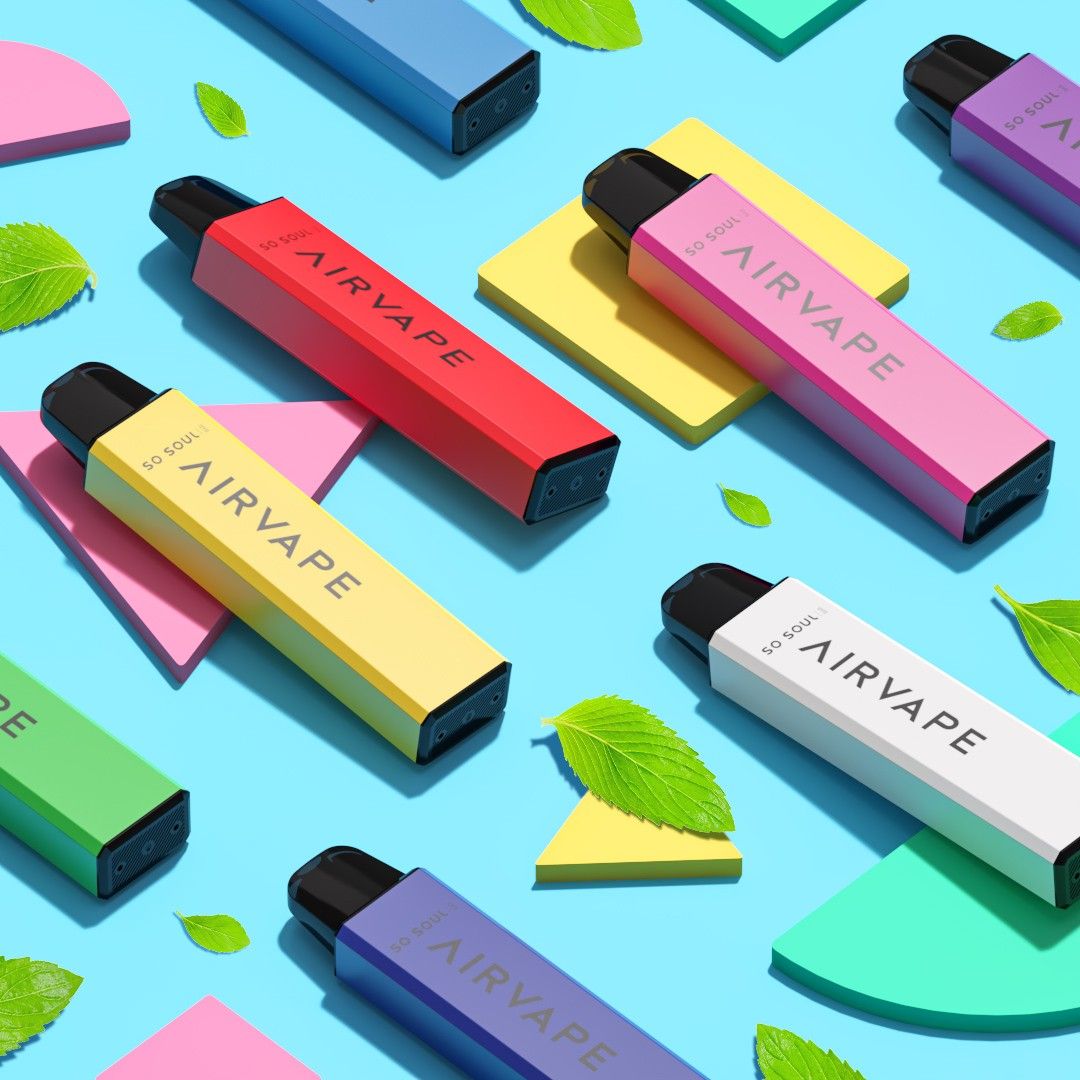 Fast-growing vape brand So Soul has unveiled its all-new TPD certified e-cigarettes at InterTabac trade fair, held in Dortmund, Germany each September.
At the show, So Soul demonstrated the flagship vaping experiences brought by a whole family of mesh-coil 2ml disposable vapes, namely Airvape, Eco, Cube, Box, So Soul Bar and Lip.
The brand said its diversified TPD-approved product lines enabled them to launch partnerships with many local distributors and retailers from EU countries and beyond.
"TPD certification is pretty important for us to sell the products in this regulated environment. Not only with TPD, I'm also amazed by So Soul that all their products in rich appearances have mesh coil inside. This makes me confident to promote this brand in multiple channels, both online and in brick-and mortar shops", said a German local distributor.
Super sleek with metallic-finished shell, So Soul Airvape is an elegant-looking disposable vape that promises more than 600 puffs of crisp, satisfying 20mg-strength nicotine salts.
Powered by advanced mesh coil system, Airvape ensures peak vaping satisfaction to the last puff with strong and consistent flavor and aroma. The 600mAh internal battery ensures that you're never left high and dry.
"I got hooked by compound flavors of this kit," a veteran vaper at So Soul booth commented. "The Kiwi Passionfruit Guava and Strawberry Watermelon Bubble Gum compound flavors are really worthy of their names."
So Soul Eco is designed with the blended and gradient shell colors, soft shell touches, and a variety of compound flavors, that are refreshing, sweet, fruity, creamy and everything in between. As a 2ml 20mg-strength disposable kit powered by mesh coil, Eco is ready to make a hit in the European and UK markets with TPD and MHRA certifications.
Delicately double-shot molded, So Soul Cube and Box are loved by fans for their crystal-clear outer shell, the pixel-style textures decorated inside, and their ultra-portable and cute form factors. Delivering silky smooth throat hits and unparalleled flavor for more than 600 puffs per device, these pocket-sized vape guarantee a seamless and portable vape experience anywhere, any time.
"At So Soul, we believe that you shouldn't have to compromise style for substance. Nor should you compromise on taste for tobacco," Luna Wang, founder of So Soul company told reporters during the show.
"Our products are created for those who want the best of both worlds: attractive, innovative e-cigarettes without compromising on quality. Our team of expert mixologists have years of experience in tobacco product development, and we only use the finest ingredients to create our unique blends."