With the launch of the new Multi Table-Top Display (MTT), leading equipment manufacturer Fri-Jado is set to offer retailers and caterers alike a perfectly proportioned self-serve countertop unit ideal for hot and packaged food to go.
Created following comprehensive market analysis, the MTT is a small format solution aimed at boosting visibility, sales and flexibility for outlets with limited space. The MTT unit offers many of the premium features found elsewhere in the Fri-Jado range, but in a more compact footprint. Maximising visibility with its all-glass transparent construction, the MTT features a Multi Temp function offering different controllable temperature zones – meaning operators and retailers can store different foods at different holding temperatures maximising consumer choice and boosting incremental sales opportunities.
Showcasing Fri-Jado's globally recognised reputation for innovation, the MMT creates these innovative heat zones through a combination of mild shelf-heating and highly efficient Hot Blanket air circulation technology. This class-leading technology ensures that the contents of the unit are not only stored at the optimum temperature but also deliver savings of up to 50 per cent to end-users on energy consumption and costs. A truly revolutionary unit, the MTT is genuinely plug and play, operating off a standard UK 13-amp power supply and available in two widths with either solid back or rear-loading configurations for maximum on-site flexibility. Just plug it in, stock with your best sellers and watch your sales fly.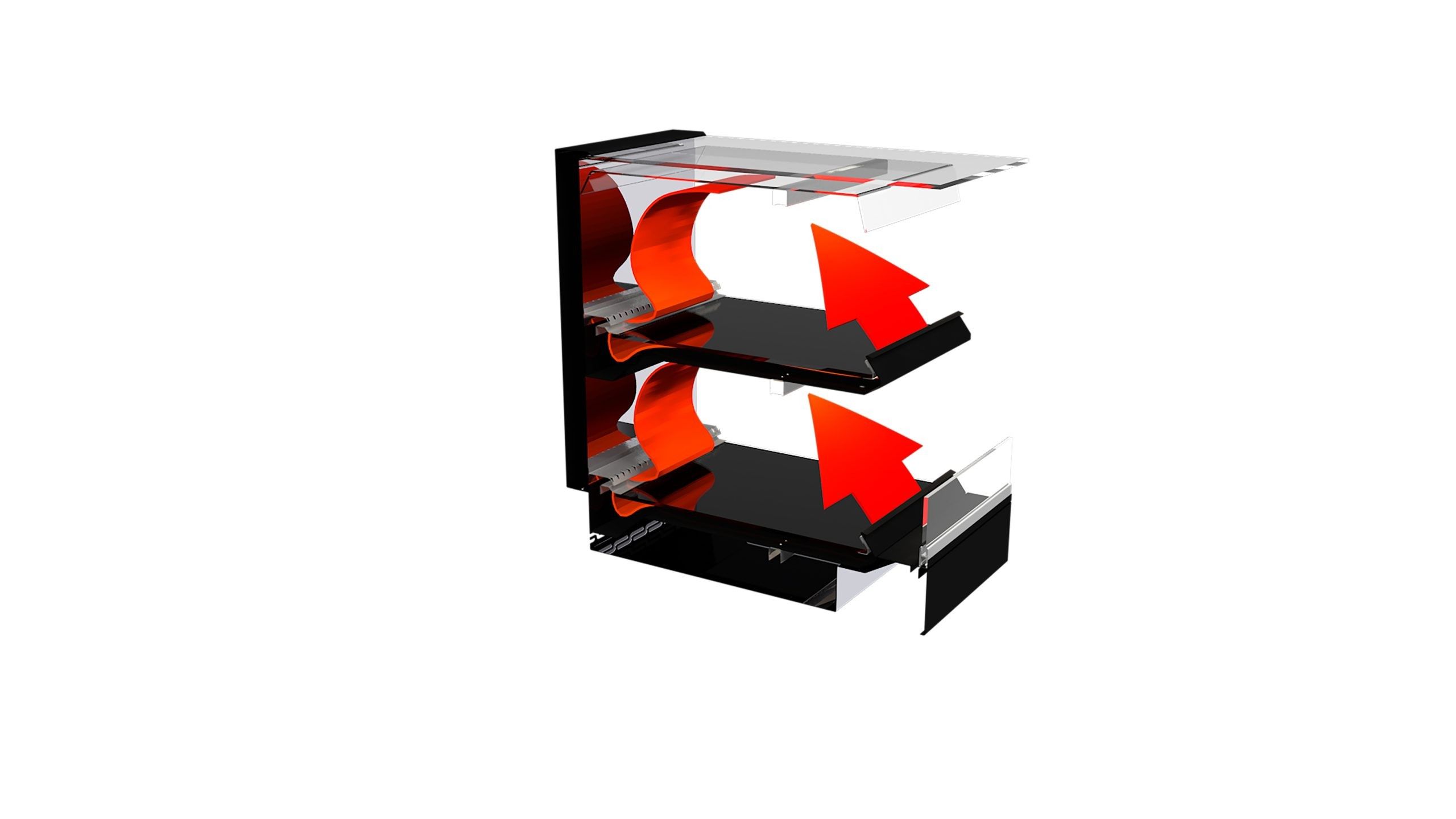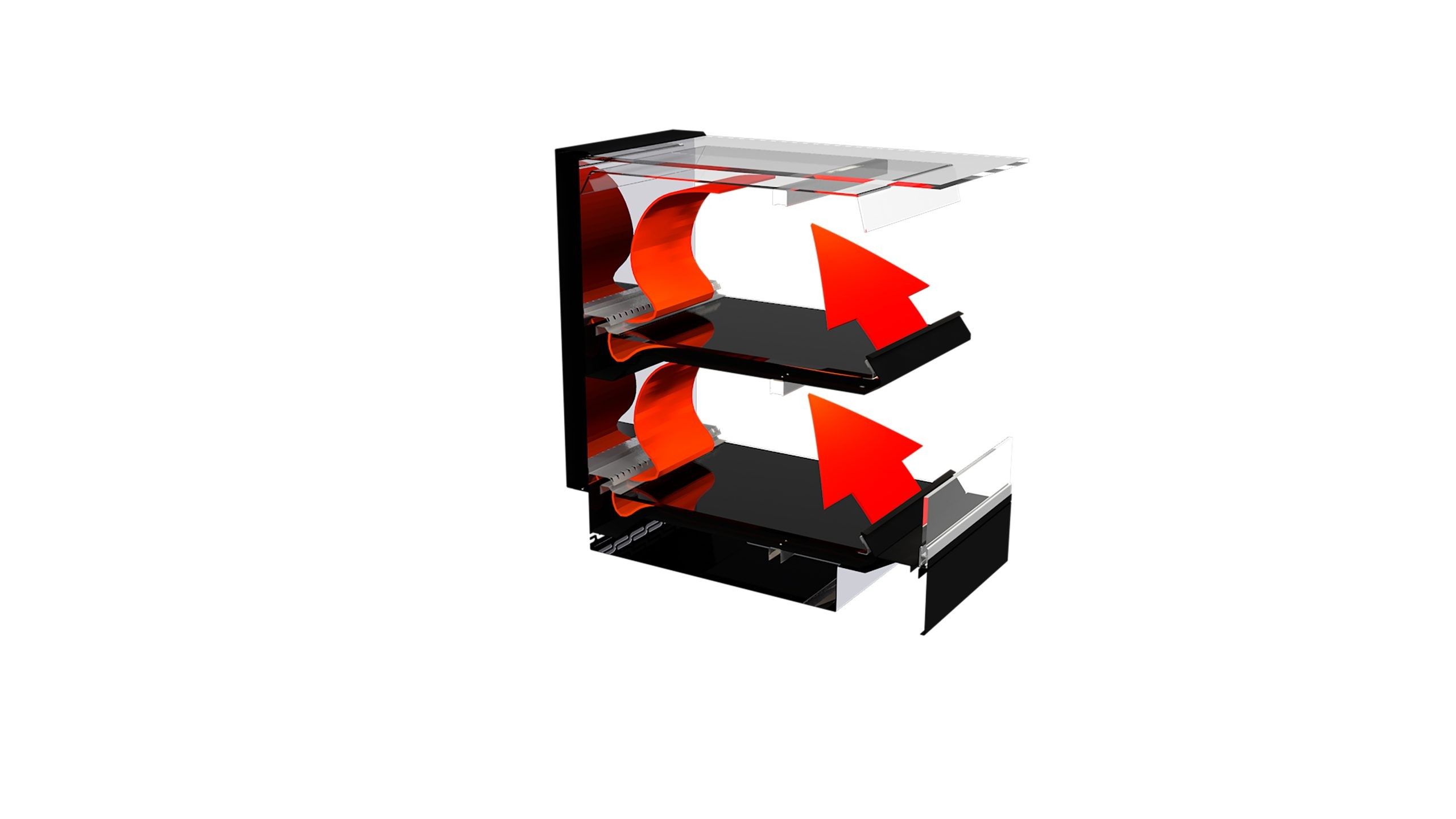 The launch of the Fri-Jado MTT, brings Fri-Jado's technical excellence to smaller sites and helps operators capitalise on the continued expansion of the food on the move market. Ideal for displaying a wide range of packaged hot food items including toasties, baguettes, pies, pastries and even ready-to-serve, meals to go, the MTT combines advanced technology with a compact footprint.
With consumers having higher expectations than ever the MTT offers satellite locations or smaller retail sites the opportunity to better compete by offering high quality hot, packaged food to go. Keeping costs low and the food inside in optimal condition for longer, the MTT can boost sales and improve operational performance at a wide range of locations. The unit also features integrated LED lighting with natural colour reproduction to enhance product display.
"We're delighted to bring the Fri-Jado MTT to market," said Gary Thacker, Sales Director at Fri-Jado UK. "It's been specifically created with smaller operations across the convenience and hospitality channels in mind. As a company, Fri-Jado is firmly focused on helping our customers to put food-to-go in the spotlight, delivering the latest innovation to ensure that our technology both presents and preserves food perfectly, as well as extending in-outlet shelf-life.
"The on-the-go market continues to thrive and we're aware that many operators have been looking for added flexibility and more compact options to extend their offer into challenging locations. The MTT is perfect for retailers, business and leisure catering as well as many more applications. In fact, the only limit to where the unit can succeed is your imagination!"
To find out more about the new Fri-Jado MTT or the wider range of Fri-Jado products and services, please visit www.frijado.com or call +44 (0)189 527 2227.