Hours after the shocking death Friday of Conservative MP for Southend West Sir David Amess, 69, and a short walk from the church where he was stabbed to death, locals honoured the veteran politician at an impromptu evening mass.
One by one, members of the 50-strong congregation at St Peter's Catholic Church in Leigh-on-Sea, in southeast England, approached the altar to share memories of a lawmaker described as "old school" and one of their own.
From a constituent who had needed help with a family member's visa application to a disabled child's father whose cause Amess had championed, they each waited patiently to make their eulogies.
In a sign of the rawness of the occasion in the modest, bare-bricked suburban church, their voices sometimes cracked with emotion.
"Remember David with that wonderful smile of welcome which he takes with him on his journey to his creator," said Jeff Woolnough, the priest who led the evening liturgy.
"He carried with him that great east London spirit… he was able to talk to anyone at their level. Not all politicians are good at that," he added, pointing during the service to a picture of Amess on a nearby lectern draped in purple and gold.
"He died doing the thing he loved — meeting his constituents. He was old school… in that respect."
A regular attendee at the Asian Trader Awards, he was chair of the APPG for small shops for a number of years and championed independent retailers.
In the streets around nearby Belfair Methodist Church where Amess was brutally attacked Friday lunchtime, residents were struggling to come to terms with the tragedy on their doorstep.
As dusk settled on the quiet residential area, locals returning home during the evening rush hour were greeted by a police cordon, traffic diverted and officers dotted around.
Claire Williams-Reese, 53, a teacher, stood looking towards the church over the blue and white police tape that fluttered in the evening breeze.
"I've lived here 19 years and there's never been anything like this. It makes me scared. It really does worry me," she told AFP.
"He was a lovely guy. And he was really involved in the community. For a politician, and there are a lot of politicians I don't like, he was genuine."
By nightfall, a small pile of flowers left by well-wishers near the scene of the killing was growing.
Local Angie, 66, brought a bouquet of red and yellow gladioli wrapped in tin foil.
She explained she had bought the flowers because she felt she needed to leave something.
"I'm just horrified," she said. "When I found out that he died I just shouted out, I was just terribly upset.
"It is close, but wherever this might have happened to that particular man, we would all be devastated."
Terrorist Incident
The fatal stabbing was a terrorist incident, police said Saturday, at they investigated the second killing of a UK politician while meeting voters since 2016.
The Metropolitan Police said its preliminary findings had revealed "a potential motivation linked to Islamist extremism".
A father-of-five who was first elected to parliament in 1983, Amess was stabbed to death inside a church on Friday while holding a fortnightly consultation with his constituents.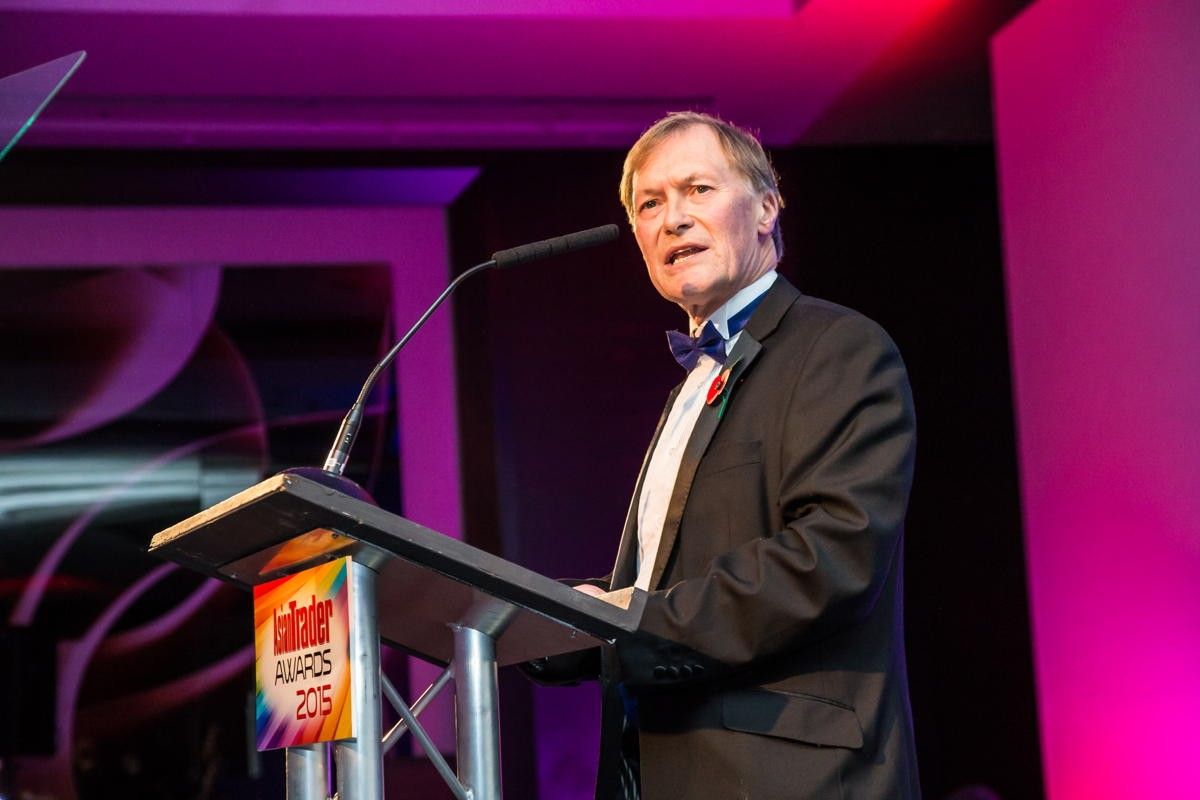 Police arrested a 25-year-old man at the scene on suspicion of murder and recovered a knife.
Essex police said officers had responded "within minutes" to reports of the stabbing shortly after 12:05 pm (1105 GMT) and arrived to find Amess had "suffered multiple injuries".
"This was a difficult incident, but our officers and paramedics from the East of England Ambulance Service worked extremely hard to save Sir David," Harrington said.
"Tragically he died at the scene."
Multiple UK media outlets, citing sources, reported that the suspect was believed to be a British national with Somali heritage.
"The investigation is in its very early stages and is being led by officers from the specialist counter-terrorism command," Ben-Julian Harrington, Essex police's chief constable, told reporters.
"We made it clear at the time of the incident that we did not believe there was any immediate further threat to anyone else in the area," Harrington said.
'Much-loved'
The killing has sent shockwaves around Britain.
Flags were lowered to half-mast in Westminster as tributes were paid to Amess, whose death came five years after the murder of Labour party MP Jo Cox by a far-right extremist.
In a book last year called "Ayes & Ears: A Survivor's Guide to Westminster", Amess noted that Cox's death had prompted new security guidance to lawmakers that threatened to limit their access to constituents.
"This sort of thing just was not supposed to happen in the UK," he wrote about Cox's killing.
"These increasing attacks have rather spoilt the great British tradition of the people openly meeting their elected politicians."
Prime Minister Boris Johnson said Amess was "a much-loved friend and colleague" and "a fine public servant".
"The reason I think people are so shocked and saddened is above all he was one of the kindest, nicest, most gentle people in politics."
All Britain's living former prime ministers also paid tribute to Amess, including Theresa May, who called it "a tragic day for our democracy".
Prince William and his wife Kate said the couple were "shocked and saddened" and noted Amess had "dedicated 40 years of his life to serving his community".
Britain's House of Commons Speaker Lindsay Hoyle said Amess had "built a reputation for kindness and generosity" during his long parliamentary career.
"In the coming days, we will need to discuss and examine MPs' security and any measures to be taken, but for now, our thoughts and prayers are with David's family, friends and colleagues," Hoyle added.
Home Secretary Priti Patel's spokesman said she had chaired a meeting of police, security and intelligence agencies and "asked all police forces to review security arrangements for MPs with immediate effect".
Amess was first elected during Margaret Thatcher's tenure and was known for his advocacy of animal welfare and pro-life issues.
He had advertised Friday's surgery at the Belfairs Methodist Church in Leigh-on-Sea.
While public attacks on British MPs are not common, lawmakers have been the victims of stabbings in the past.
In January 2000, Liberal Democrat MP Nigel Jones was wounded and his assistant killed by a man wielding a ceremonial sword at a surgery.
Pro-EU MP Cox was killed in the run-up to the Brexit referendum, while another Labour MP, Stephen Timms, was stabbed multiple times during an event in 2010 but recovered and is still a lawmaker.
Timms said he was "appalled" at this latest attack.
Cox's widower Brendan said it was "as cowardly as it gets".