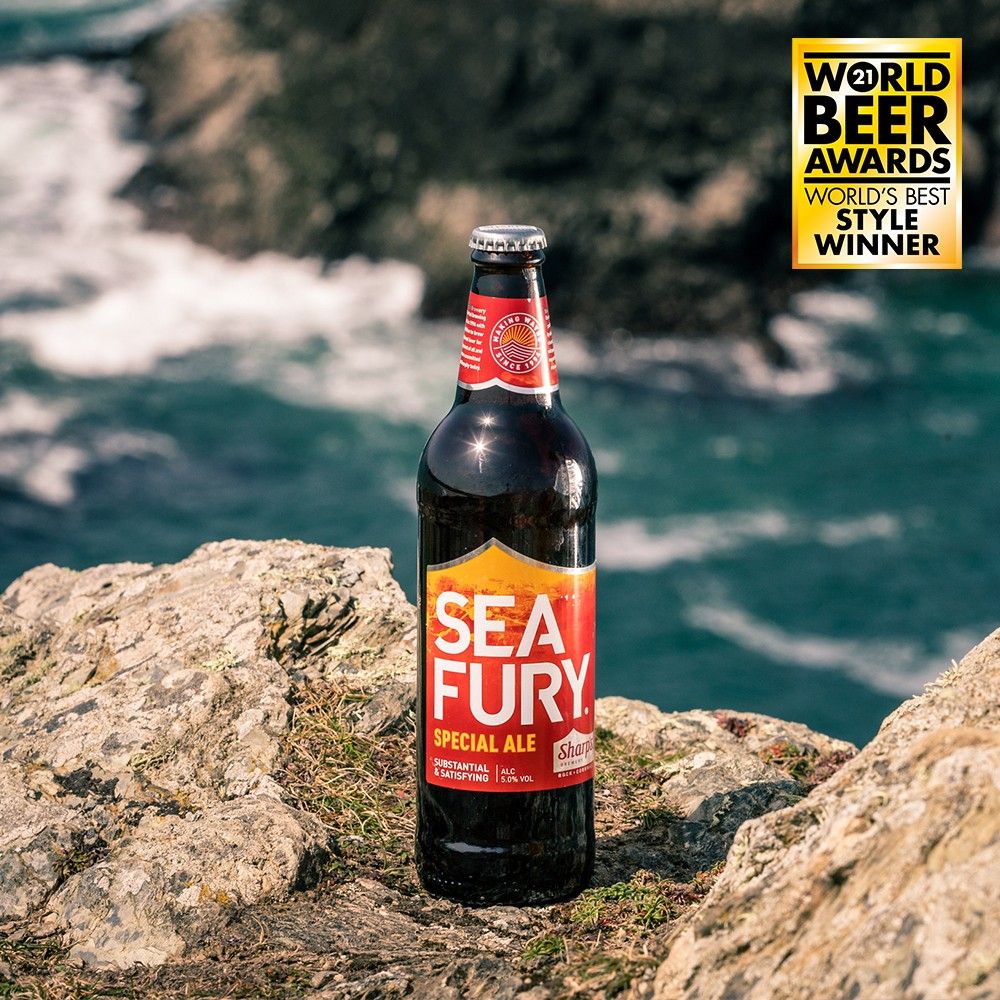 Sharp's Brewery's Sea Fury has been named world's best Pale Bitter by a panel of industry experts, awarding it the top prize at the prestigious World Beer awards.
Sharp's Sea Fury picked up the highest accolade of 'World's Best' in the Pale Bitter category, as well as UK Winner. Sharp's Offshore Pilsner also emerged as a UK Winner in the Czech style pale lager category to round off a successful awards ceremony for the Cornwall-based brewery.
The World Beer Awards is globally recognised, selecting the very best beers from thousands from all over the world and promoting these to consumers and trade across the globe.
Named 'World's Best', Sea Fury draws its inspiration from the stormy Atlantic seas that crash into the rugged Cornish coast during the long, dark winter. This exceptional beer was first brewed in 1996 to satisfy demand from local fishermen for a stronger tasting ale to enjoy after long stints at sea. Today it is enjoyed by a much wider audience who enjoy its fruity, malty flavour.
UK Winner Offshore Pilsner, brewed on the rugged north coast of Cornwall, is inspired by those rare moments when the wind turns offshore and hardy surfers are able to catch the perfect wave. It features the perfect balance of continental hops and Czech yeast, giving it a clean, uniquely refreshing taste.
In addition, Sharp's Wolf Rock and Camel Valley Pilsner both earned Silver medals, while Sharp's Atlantic was awarded a Bronze.
Marketing controller at Sharp's Brewery, James Nicholls said: "For Sea Fury to win 'World's Best Pale Bitter' is an immense achievement. To have been judged by some of the best beer experts, and against some of the best beers in the world and won is testament to the quality of Sharp's products and the skill of our team of expert brewers.
"It's fantastic to see the quality of our products recognised at an international level, and we will continue to work hard to ensure we are delivering incredible beers for our customers to enjoy," Nicholls said.