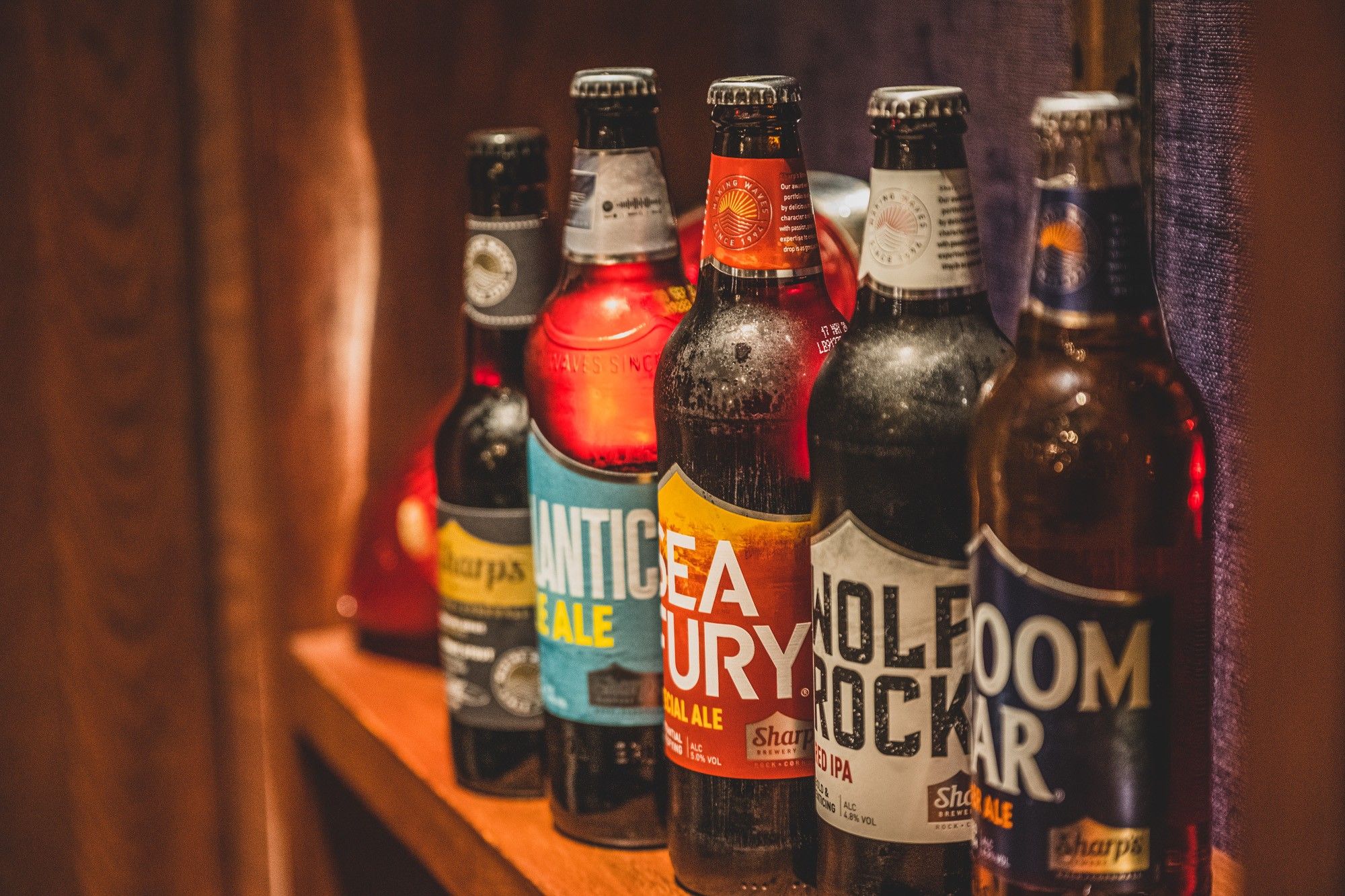 Sharp's Brewery has earned international acclaim after picking up five accolades at two international beer awards – including a gold medal at the prestigious World Beer Awards.
Sharp's Chalky's Bite, which combines three hop varieties with fennel seeds for a distinctive flavour and aroma, was awarded a gold medal in the Belgian Style Ale category by a panel of industry experts at the World Beer Awards.
Chalky's Bite was created after chef Rick Stein challenged Sharp's to create a Cornish beer with the character and quality to stand alongside established Belgian ales. Named in honour of Rick's infamous four-legged friend, Chalky the Jack Russell, who used to accompany the chef on many of his culinary adventures before his death in 2007, it has now claimed multiple international brewing awards.
Sharp's Offshore Pilsner, Doom Bar and Atlantic Pale Ale also earned bronze medals to complete a successful ceremony for the Cornwall-based brewery.
The World Beer Awards is globally recognised, selecting the very best of thousands of beers from all over the world and promoting these to consumers and trade across the globe.
"For so many of our products to earn recognition from industry experts from across the globe is a huge achievement. It is a testament to the quality of our products and the skill of the team at Sharp's Brewery. We will continue to work hard to deliver more fantastic beers that consumers love," said Marketing controller at Sharp's Brewery, James Nicholls.