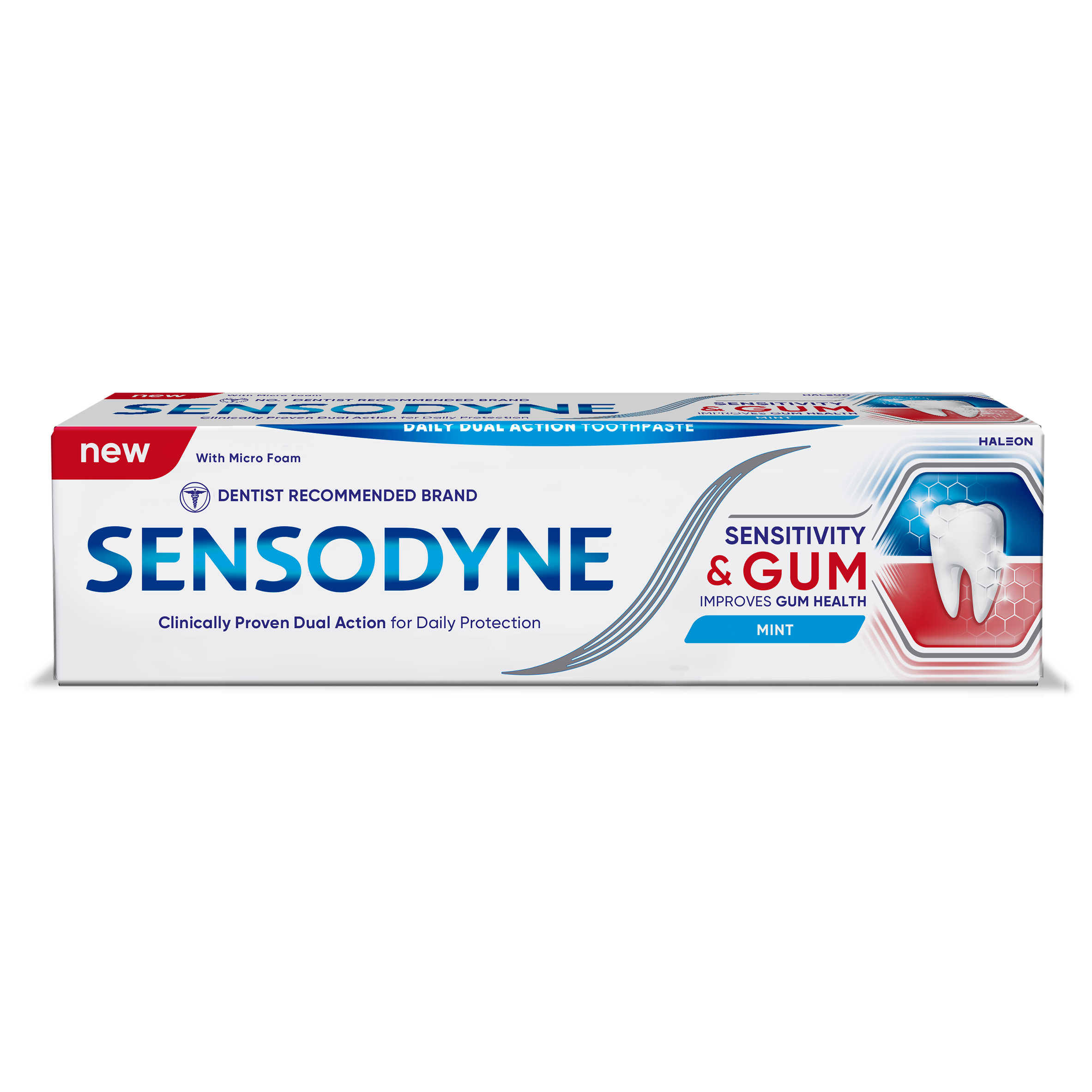 Sensodyne toothpaste is relaunching its Sensitivity & Gum range with an improved formula and revitalised packaging. Available in two variants – Mint and Whitening – the range's dual action formula is clinically proven to protect sensitive teeth and improve gum health.
Based on a sample survey from across the UK, of those that suffer from gum conditions, 71 per cent claim to also have sensitive teeth. Figures in 2022 showed that 90 per cent of dental practices were unable to take on new adult NHS patients, making it challenging for adults to get support or advice from their dentist on these concerns. This shows a clear market need for a multi-purpose product which offers dual action to for sensitive teeth and gum problems.
The relaunched Sensitivity & Gum range features a new Micro Foam formula which targets and removes plaque bacteria. With twice daily brushing, the formulation reaches the areas in between the teeth and along the gumline. It also builds a protective layer over sensitive areas of the teeth for daily repair, and the mint flavour gives a soothing sensation. For consumers looking for whitening benefits, the Sensitivity & Gum Whitening formulation not only helps protect sensitive teeth but helps to remove stains for whiter looking teeth resulting in a healthy and confident smile.
"Keeping your gums healthy is just as important as looking after your teeth," said Kate Fabrikant, Medical Director Northern Europe. "That's why we're happy to have reformulated the Sensodyne Sensitivity & Gum range, to encourage more consumers to care for sensitive teeth and gum problems with one product, helping to maintain good oral health. What's more, the range will now come in our new and improved education on pack to help shoppers find the product that is right for them."
The reformulated Sensitivity & Gum range will be supported with a £2 million+ media campaign on TV, VOD, social, online video, audio and cinema, from 1 April.