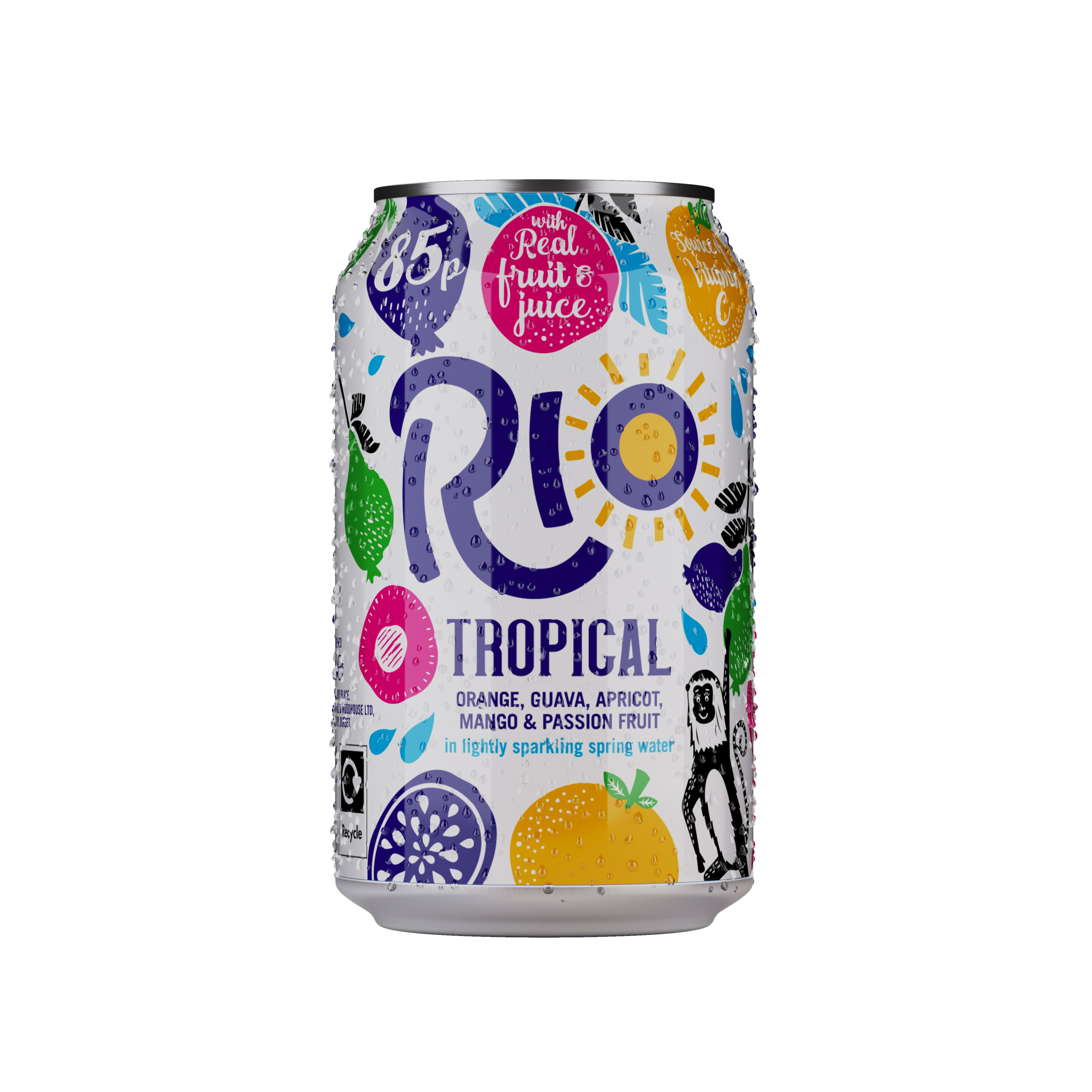 This summer has been the hottest to-date, leading soft drinks brand Rio unveils latest campaign: Sunshine Sells. This campaign marks an exciting time for the brand, particularly during a time of growth, with Rio being positioned a top five-ranked SKU in Fruit Carbonates.
A summer campaign is launching this month, inspired by Rio's super fruity flavours whilst driving the brand's core values, to live by the Rio ethos of celebrating the warmer weather and golden sun.
It is set to drive maximum brand awareness and engagement, supported by an array of trade activity including the set-up of creative and visually striking in-depot sampling activations which will playfully feature the brand's iconic Marmoset and engage retailers.
However, it doesn't stop here. Encouraging retailers and wholesalers to engage with the brand further, traders will also be invited to participate in exclusive competitions. Retailers will be offered the chance to win bespoke prizes for their stores including a branded chiller, POS and free stock from the Rio range – ideal to help combat the heat this summer.
Backed by a large campaign spend, the fruitful summer campaign is set to achieve maximum brand exposure – with touchpoints across trade advertising as well as social media.
Throughout August, the brand will be spreading the sunshine even further by activating consumer sampling activations in busy locations across the UK. In handing out chilled cans of Rio to the nation on sunny days, the range – made with real fruit juice – will transport the nation via their taste buds to tropical climes.
More than ever, demand for Flavoured Carbonates is on the rise, with insight positioning the Flavoured Carbonates category as being the 3rd largest in Soft Drinks, worth over £239m and growing at eight per cent YOY. This means Rio is set to offer huge growth opportunities for retailers, with a range of products such as Rio Tropical and Rio Tropical Light on offer to suit every consumer need.
said Adrian Hipkiss, Marketing and International Business Director at Boost Drinks. "Summer is a key sales period for retailers of course, but when the sun is shining consumers look to spend more on soft drinks," said Adrian Hipkiss, Marketing and International Business Director. "That's why following record breaking temperatures, we're hoping our Sunshine Sells campaign will inspire and support our customers."
Rio Soft Drinks are available in wholesalers nationwide in 24 x 330ml cases and 12 x 500ml PET, contact your Boost sales representative for more information.