With independent retailers entering the "Golden Quarter" of trading as the festive season approaches, snacking represents a huge opportunity for retailers to drive sales and footfall. Considering the muted celebrations in the previous two years, this year's festivities are expected to be bigger than ever, despite the squeeze on finances. With in-home snacking rising and shoppers more willing to trade up to premium products over the festive season, retailers should be prepared to capitalise on snacking this Christmas.
"There's no doubt that this Christmas will be financially challenging for many consumers as the cost of living crisis leaves shoppers feeling the pinch. However, it's important to put that into the context of the past two years spent celebrating in different ways," Chris McLaughlin, Commercial Director at St Pierre Groupe, comments.
"Shoppers this year will be levelling up, wanting to show off new skills or appreciation for new flavours picked up over the past few years, but also impress guests to be the perfect host."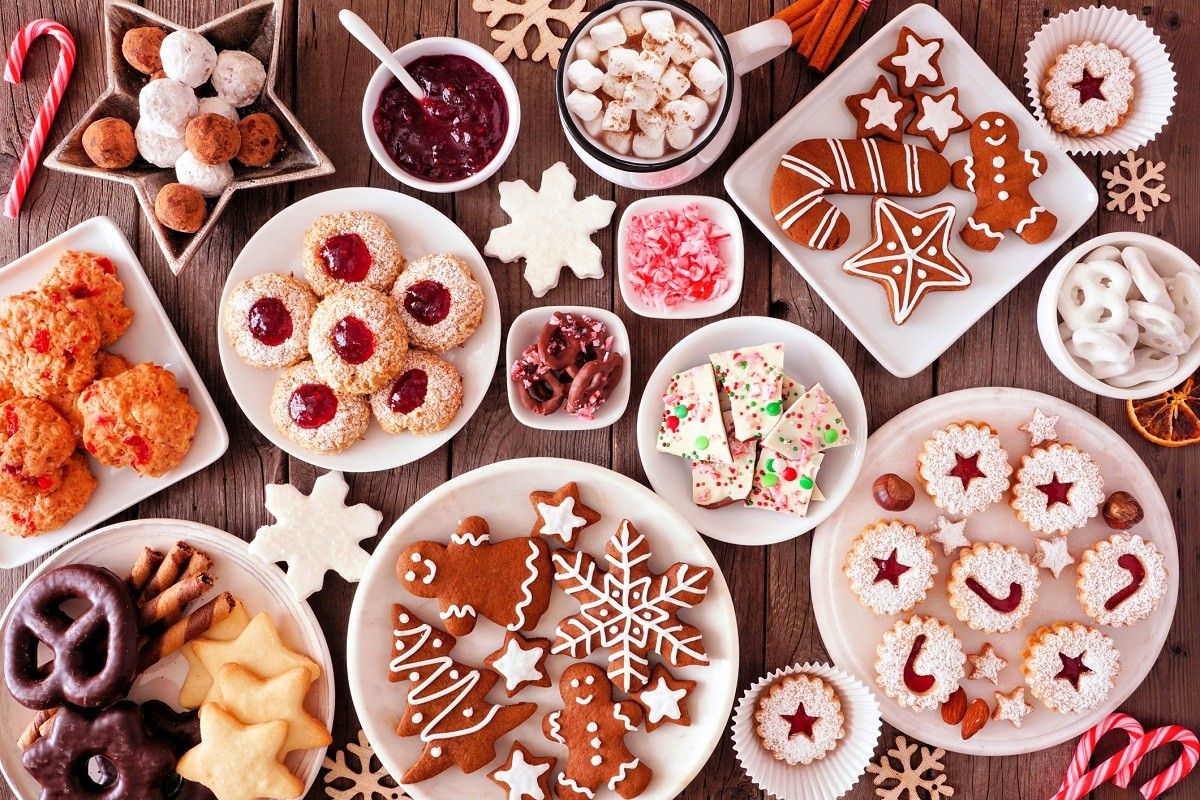 Matt Collins, trading director at KP Snacks notes that Christmas sees an increase of social gatherings as people entertain friends and celebrate with family, creating a rise in snacking occasions, with 49 per cent of consumers saying snacks are a must-have for an evening in [Mintel 2021].
"Worth £1.4bn, sharing is the largest segment in CSN (Crisps, Snacks and Nuts) and is increasingly important over the festive period, with a 74 per cent increase in packs bought versus the rest of the year [Nielsen]," he adds.
"Snacking continues to form a key part of the nation's routine, with key categories such as Biscuits and Crisps & Snacks now worth £3.03bn and £2.7bn [Kantar 52w/e 20.03.22], respectively," says Aslı Özen Turhan, chief marketing officer at pladis UK&I. "Despite being impacted by Covid-19 for the second year running, Seasonal Biscuits sustained their popularity last year, with sales up +3.9 per cent [Kantar 16w/e 26.12.21 vs. YA].
"What's clear is that – much like last year – stocking up on products from established, heritage brands will be retailers' ticket to maximising this year's bumper seasonal sales opportunity," she adds.
The 2022 Christmas ranges from pladis focus on offering shoppers quality and choice, with the line-up including a combination of returning festive favourites – such as the iconic McVitie's Jaffa Cakes Christmas Pole, or Jacob's The Festive Selection – along with new non-HFSS products, plus a brand-new limited-edition festive flavour for McVitie's Blissfuls.
Healthier options   
Turhan notes the sector is currently witnessing an uptick in demand for breadth of choice, including healthier options.
"That's why, this year, we're offering seasonal shoppers even more options across our festive range for Jacob's. In fact, our bestselling caddies range now includes two new, lighter SKUs," she says.
Jacob's Mini Cheddars Nibblies Cheddar & Smoked Paprika has joined the collection for 2022. Containing 30 per cent less fat, Turhan says this HFSS-compliant recipe is sure to drive appeal among seasonal snackers seeking healthier alternatives to their favourite snacks. Plus, Jacob's Mini Twiglets has returned to the line-up with a new non-HFSS recipe which is both high in fibre, and 60 per cent lower in salt.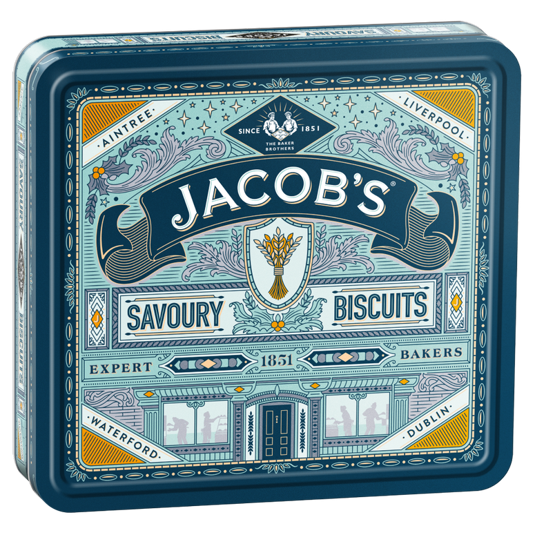 "On the flipside, for plenty of shoppers, Christmas represents a time to indulge in something extra special – and the good news is, there are still plenty of options to choose from across our seasonal portfolio," Turhan adds.
"For example, we've just launched McVitie's Victoria Chocolate Creations – a decadent selection of 12 biscuits enrobed in layers of luxurious milk, dark and white chocolate which, at a more premium price point, is sure to drive higher sales value."
Meanwhile, Chika's, the brand behind natural, gluten free snacks, is combining the indulgence and healthier snacking with the launch of a tasty new limited edition duo of delightfully delectable Sweet Almonds in time for Christmas, that are bursting with flavour and packed full of goodness.
Available in two delicious festive flavours – Irish Cream and Sweet Cinnamon – the new Sweet Almonds are not only gently baked to achieve the perfect crunch, but are also vegetarian, gluten free, and a great natural source of plant protein and fibre.
"With the festive season approaching, many of us are looking for tasty treats to enjoy at home, or to share with friends and family. But a little bit of indulgence needn't make us feel guilty," Chika Russell, founder and chief executive of Chika's says
"Our New Crunchy Sweet Almonds offer snackers something a bit special this Christmas – incredible flavour, moreish crunch, and a sprinkling of sweetness, but they are also vegetarian, gluten free, and packed with natural protein and fibre."
The premium opportunity
Collins, of KP Snacks, emphasises that shoppers are willing to spend more on higher-quality snacking products over the Christmas period.
"As excitement builds for Christmas celebrations, shoppers will seek simple ways to make gatherings and evenings in feel more special. Snacks are perfect for adding extra fun to all festive occasions," he says. "Retailers should be prepared to maximise on these trading-up occasions by broadening their product range to include premium options over the festive season."
Collins recommends their premium hand-cooked crisp brand Tyrrells, which has 90 Great Taste Awards, especially its 150g sharing packs, as an ideal treat for Christmas celebrations, offering tasty and popular flavours including Mature Cheddar & Chive, Sea Salt & Cider Vinegar, and Lightly Sea Salted.
"Tyrrells crisps also pair exquisitely with a variety of wines or gin. With alcohol consumption rising over the Christmas period and 56 per cent of consumers saying they like to consume savoury snacks with an alcoholic drink [Mintel, 2020], Tyrrells are an excellent festive snack. Retailers should be sure to stock premium brands like Tyrrells and cross merchandise in alcohol aisles to increase basket spend," he suggests.
While the cost of living crisis would make shoppers more discerning with their spending, McLaughlin, of St Pierre Groupe, opines that it doesn't necessarily mean they spend less.
"Celebration and indulgence are always motivating factors at Christmas, but there's something to be said about perceived value, too. Premium offerings, recognised for consistent quality – like the Baker Street Christmas range – stand to sell well this Christmas, once again," he says.
Citing a pre-pandemic research, McLaughlin notes that shoppers are looking for quality and authenticity when it comes to Christmas products, adding that the Baker Street Christmas range ticks the boxes for both.
"So whether it's picked up as a last-minute offering to take round to a friend's, left out as festive nibble for guests, or bought as an indulgent treat for solo-snacking, Baker Street is always there, ready to be enjoyed," he says.
Keep PMPs, too
£1 PMP packs are growing twice as fast as the market (+18.9 per cent vs +9.6 per cent,)- with Golden Wonder £1 PMP snacks range outperforming the market (+38.2 per cent vs 23.5 per cent) – showing just how important PMPs are in independent retailers' battle to showcase value in the face of the cost of living crisis [IRI 12w/e 25.06.22 ]. £1 PMP Sharing Crisps are also flying off the shelves growing at 38 per cent.
Golden Wonder, meanwhile, has spoken to retailers and is sticking to £1PMP as a result of the feedback.
"We value the support and loyalty of our independent retailers, so we recently invested in speaking to some of them to find out how to best support the sector in this increasingly challenging retail market," says Matt Smith, marketing director at Tayto Group.
"The majority of independent retailers we spoke to were clear that they would rather stick with a £1 PMP with less weight, than maintain pack size and increase the price to £1.25.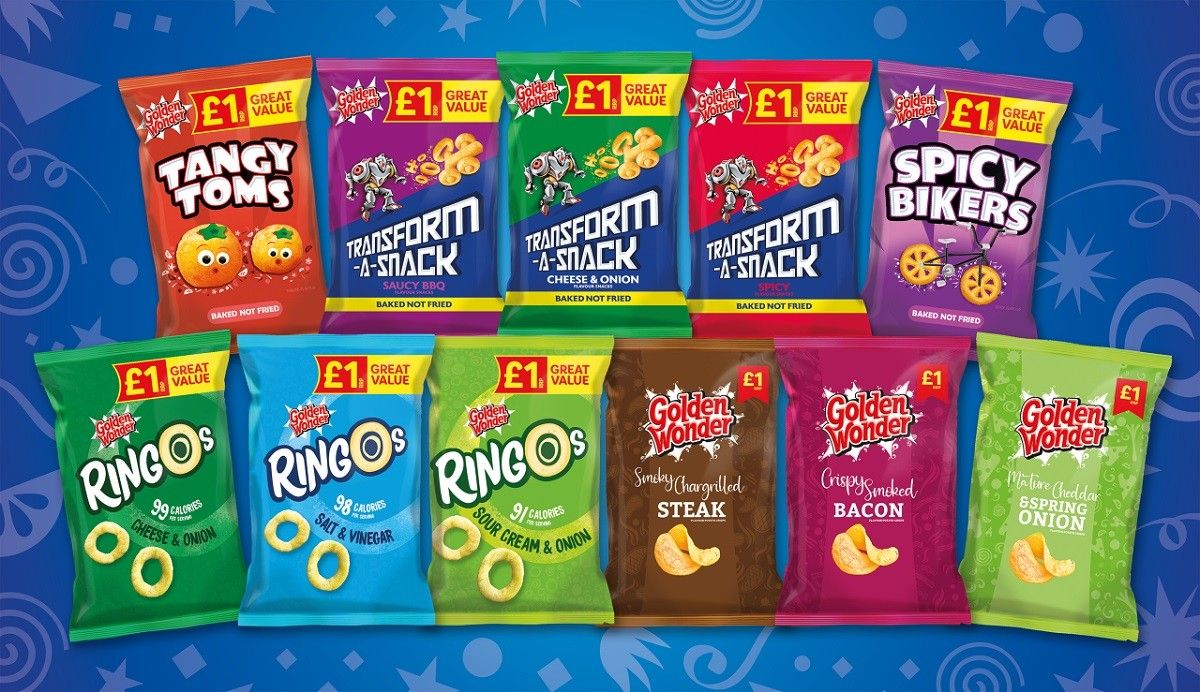 "Based on this feedback, Golden Wonder will be sticking to £1 PMPs as we are committed to delivering our promise of 'more punch per crunch' and – through this must-stock price point –we continue to offer great value to consumers and market-leading margins for retailers."
While Golden Wonder £1 PMP snacks range is outperforming the market (+38.2 per cent vs 23.5 per cent), its £1 PMP premium range of unique flavours – Mature Cheddar and Spring Onion; Chargrilled Steak and Crispy Smoked Bacon – are also performing strongly, delivering more than double the sales of the previous flavours [IRI 52 w/e 25.06.22].
"The perfect way to upgrade any sharing occasion – they promise to be a big hit this Christmas. So don't miss out on great value and market-leading margins – especially over the Festive season – stock up on £1PMPs today," Smith urges.
Cater to sharing occasions
Reiterating the significance of sharing occasions, KP Snack's Collins highlights nuts as a perfect sharing choice for Christmas snacking, growing in popularity across the festive period.
"With a 60 per cent increase in people purchasing nuts at Christmas [Nielsen IQ, w/e 26.12.20], KP Nuts leads the category as the number one branded nut, at more than four times the size of the nearest branded competitor [Nielsen IQ, MAT 18.06.22]," he says.
Recognised for their high protein content, natural credentials and nutritional benefits, nuts also appeal to shoppers looking for permissible snacks. As the market leader in the nuts segment, worth £81.2m, KP Nuts is well placed to drive basket spend.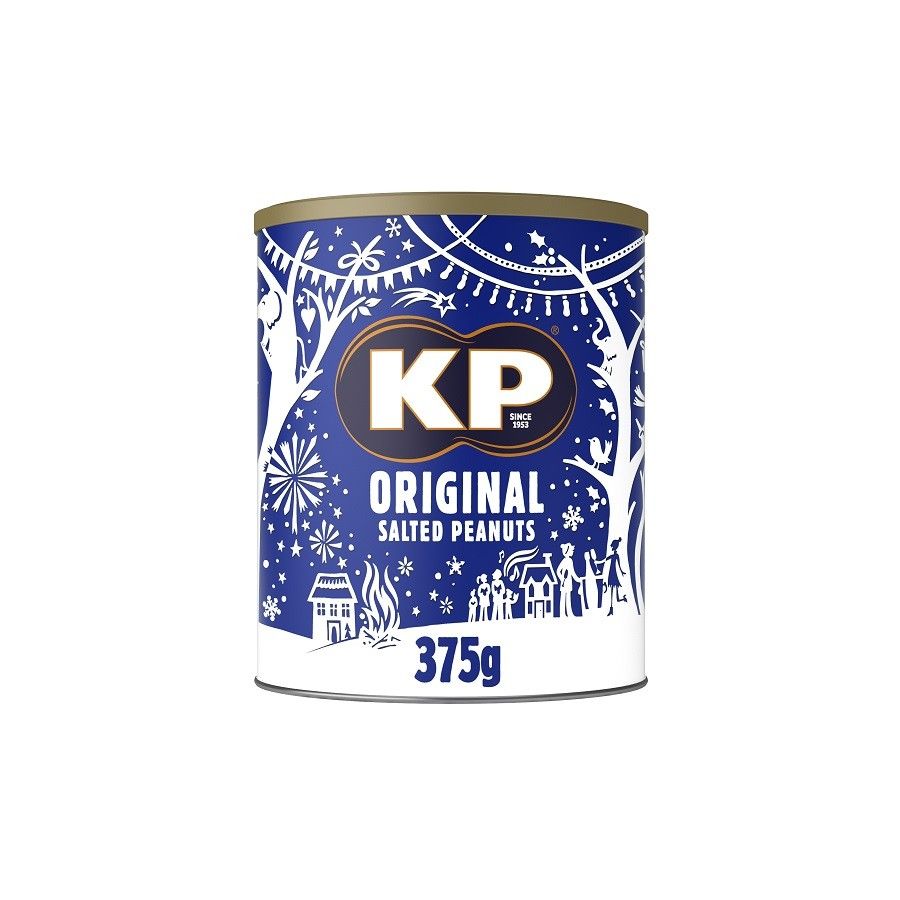 Available in a range of delicious and popular flavours, KP Nuts are a great accompaniment to a cold drink. Popular KP Nuts flavours, Original Salted, Dry Roasted and Honey Roast Peanuts will be available in KP Caddies and large sharing packs, ideal for sharing at Christmas events. The Nut Caddies are also fully recyclable, including the lid, and contain 60 per cent recycled content, saving the equivalent of 6.63 tonnes of plastic.
Research by St Pierre Groupe has showed that products that could cater simultaneously to impromptu snacking and festive sharing occasions would be well received, McLaughlin informs.
"Based on that insight, we launched the Baker Street Christmas range in 2020, and first year sales proved us right. Despite the fact it was a Christmas season like no other because of the pandemic, our branded offering surpassed sales of £1 million," he says.
"Despite lockdowns, Christmas is a time when consumers indulge, and whilst many gatherings were smaller than they might have been, consumers were prepared to spend more on festive food to make up for months spent apart."
Buoyed by the successful launch, St Pierre Groupe extended both the product range and its distribution for Christmas 2021, adding two new SKUs, the innovative Stollen Bites and a Chocolate & Orange Cake Truffle.
"Chocolate orange is a perennially popular flavour combination, and one that consumers are accustomed to at Christmas. These snacking formats proved popular and contributed 55 per cent of total range sales. Total brand sales grew by more than 30 per cent," McLaughlin reveals.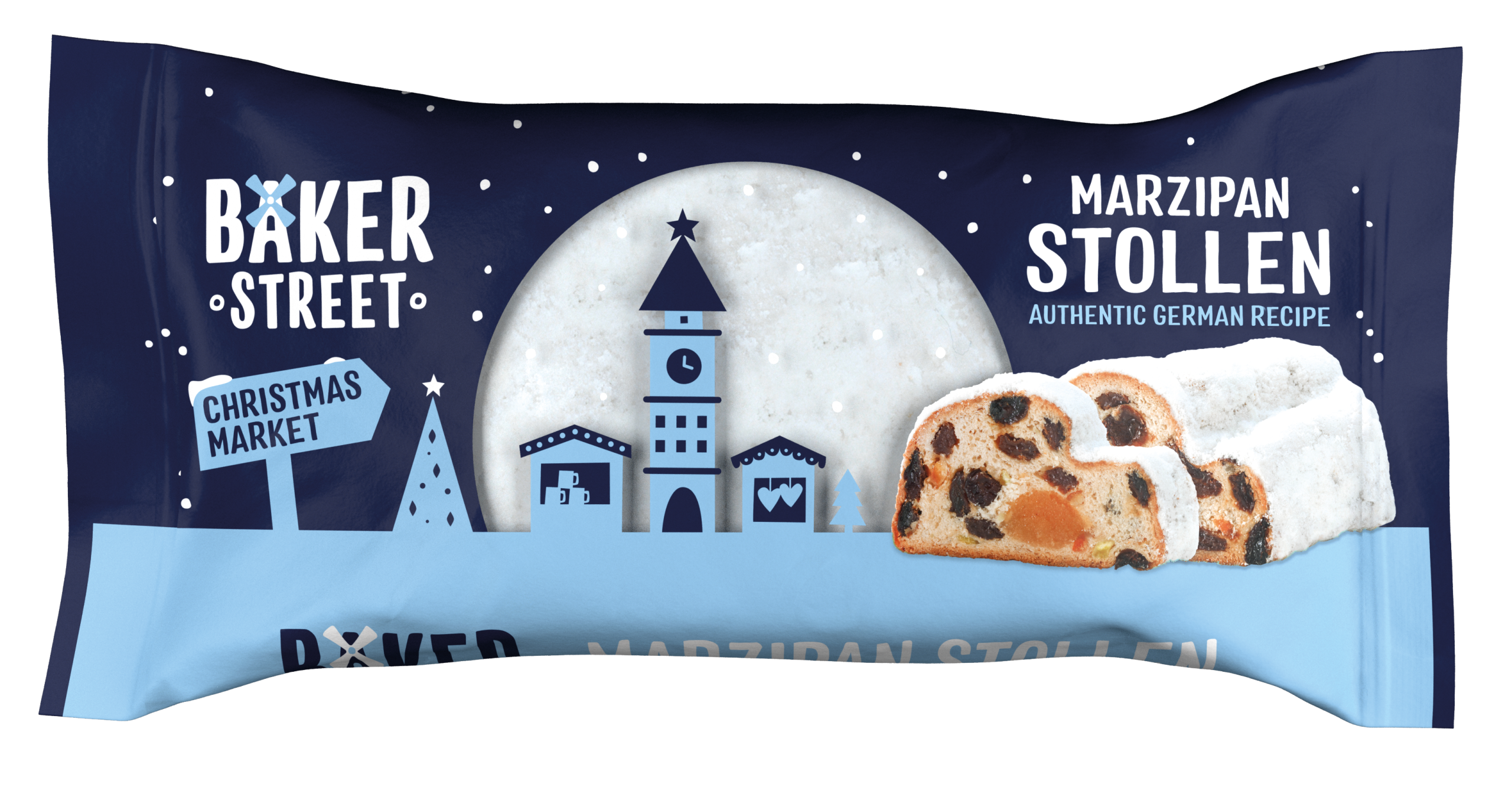 He adds the continuing trend of entertaining at home, this time due to the cost of living crisis, plays to the strengths of the Baker Street Christmas range.
"Its appeal over the past two years during the pandemic has been that it offers a flavour of the Christmas markets at home. Now, with these new factors at play, the range will carry a strong appeal this year too," he says,
Packaged in Baker Street's stand-out festive branding, the design pays homage to the Christmas market's occasion, and the flavours are driven by consumer expectations of the treats they might find there.
"Consumer palettes are more exploratory than ever though, so offering traditional Christmas products in new, innovative formats, such as Baker Street's Stollen Bites, Cookies and Cake Truffles, enables retailers to address that trend," he suggests.
Bold and fun flavours
Caramel was a flavour highlighted by the consumer research carried out as part of the product development process at St Pierre Groupe.
"It strikes the balance perfectly for the Baker Street consumer. Caramel was the preferred option during research and development and so our new Caramel Cake Truffles launched into  Booker from September 2022. As a new-on-shelf product, it provides opportunities for retailers to tap into the gifting market and the snacking occasion thanks to its multi-pack format," McLaughlin says.
Another reason for retailers to stock the Baker Street range this festive season is that shoppers will be even more aware of it. "As a result of expanded distribution, we are investing more in marketing support during Q4 than in previous years, with consumer media advertising and dedicated social media and PR campaigns to drive brand awareness and trial, so consumer interest will be greater than ever," he says.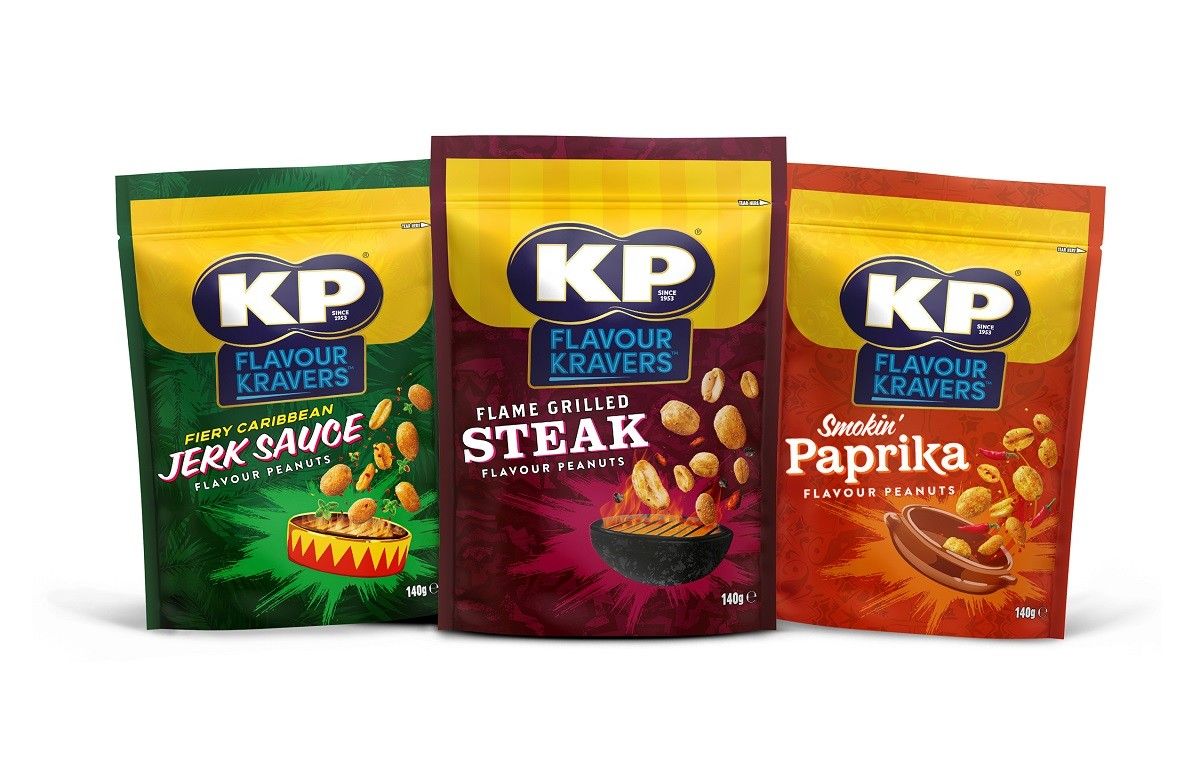 KP Snacks is also targeting shoppers who will be on the hunt for bold flavours and products this Christmas with its KP Flavour Kravers range, launched earlier this year in three flavours: Flame Grilled Steak, Smokin' Paprika, and Fiery Caribbean Jerk Sauce.
"Well-placed to tempt festive shoppers, Flavour Kravers look to ignite interest from younger consumers to drive sales, with this demographic over-indexing in bold flavours [Kantar 2021]," Collins says.
He also highlights a new flavour from Butterkist, the nation's favourite popcorn brand at almost twice as large as its nearest branded competitor [Nielsen IQ, MAT 18.06.22], which could provide the perfect accompaniment to a Christmas movie. "Bringing a touch of indulgence, our Butterkist Crunchy Orange Chocolate flavour toffee popcorn bridges the gap between popcorn and chocolate confectionary," he adds.
A leafy winter 
Florette, leading brand in the UK's £606 million leafy prepared salads market, says many retailers are missing out on a seasonal sales opportunity in fresh produce this winter.
Research shows an impressive 10.2 million shoppers purchase the leafy salads category in the month of December alone. This represents over 36 per cent of UK households, which shows a real appetite for the category all year round [Kantar 4w/e 25.12.21]
"Salad is synonymous with summer. As temperatures rise, prepared salad sales grow exponentially with the demand for lighter eating with a fresh accompaniment like Florette becoming a staple. However, many retailers aren't aware of a second smaller peak we experience each year during the festive period, and so are missing out on potential sales," Martin Purdy commercial and marketing director at Florette UK, says.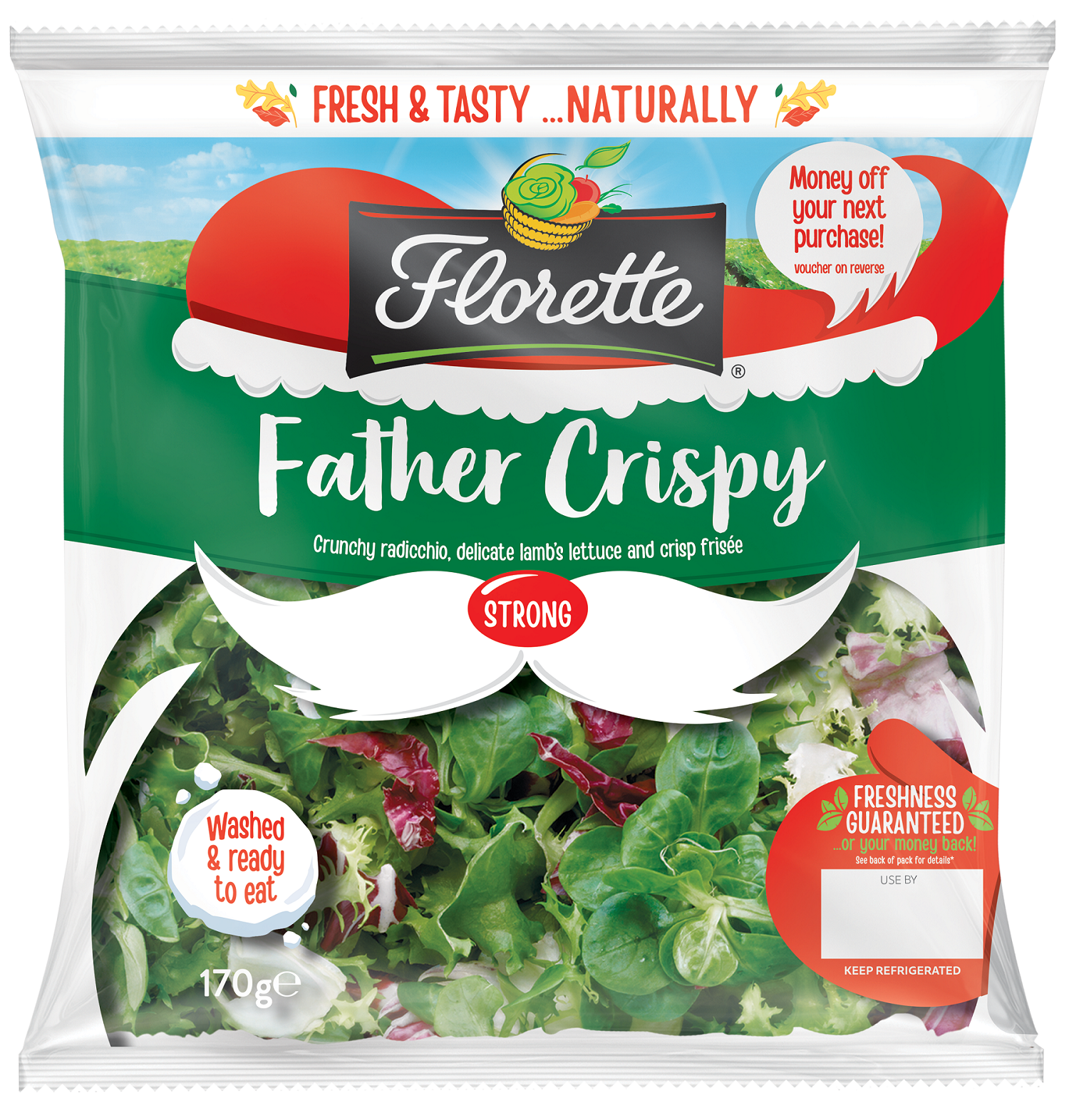 "Research shows more than a third (34 per cent) of Brits continue to eat salad through the winter months, including side of plate servings. Let's not forget that shoppers pair salad with their festive favourites such as the classic prawn cocktail (23 per cent). With this in mind, we recommend retailers ensure they have a good selection available in store to meet seasonal demand."
The brand is bringing a burst of much needed fun and engagement to the fresh produce fixture this Christmas with limited edition seasonal packs.
Its best-selling SKU's, Classic Crispy (115g and 170g) will be transformed into "Father Crispy" and Mixed (150g) will undergo a similar festive makeover, becoming "Have a holly, jolly Mixed-mas". The designs will feature across over two million packs from Mid-November through to the end of the year and will also feature a "30p off next purchase" coupon, to help incentivise repeat purchase and so drive further sales.
The launch follows in the footsteps of "Merry Crispy", the limited edition variant of Florette Classic Crispy 170G which saw 1.1 million packs sold over a six week period last year, which is up 2 per cent vs the prior year.
Best-sellers and seasonal sellers
Discussing the biscuits category, Turhan of pladis notes that 80 per cent of sweet biscuit sales come from just six per cent of products [Nielsen MAT to 25.06.22], urging independent retailers to allow plenty of space for the bestselling biscuits in order to maximise sales.
"Six of the top ten bestselling biscuits in the convenience channel are McVitie's products – including McVitie's Milk Chocolate Digestives, McVitie's Milk Chocolate Hobnobs, McVitie's Original Digestives, McVitie's Rich Tea, McVitie's Jaffa Cakes and McVitie's Dark Chocolate Digestives – so stocking these is a must," she says.
In terms of a range of limited-edition, festive products, on the savoury side of things, Jacob's is holding firm as the nation's biggest savoury biscuit brand, while the Carr's brand was up 50.8 per cent in December 2021 vs. 2020, she says . Plus, pladis contributed 100 per cent of sales driven by savoury NPD [NielsenIQ 16w/e 25.12.21].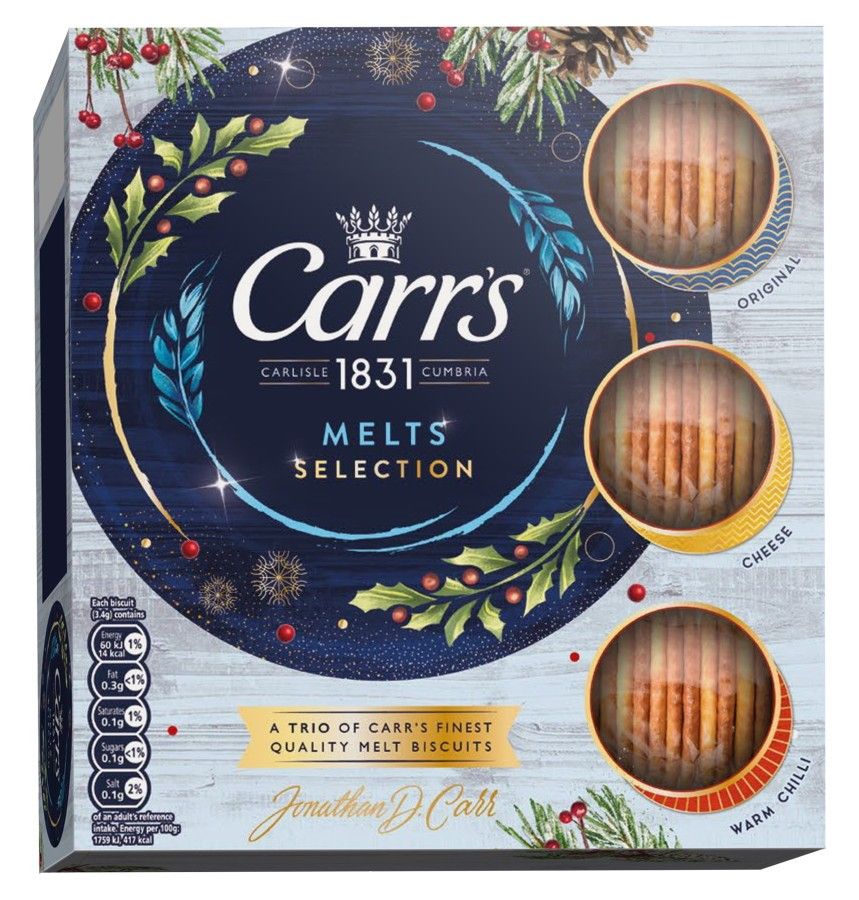 "This means selections of classic crackers – such as Jacob's The Festive Selection – alongside limited-edition snacks, including Carr's Melts Warm Chilli Flavour, will be independent retailers' ticket to sales growth," she notes.
She also urges retailers to stock up on seasonal biscuit bestsellers in larger, sharing formats to cater to the huge seasonal sharing and gifting opportunity.
"As the top two seasonal biscuit products, McVitie's Victoria Assortment and McVitie's Family Circle are must-stocks, whilst the new, limited-edition Belgian Milk Chocolate and Cream flavour for our £3.1m McVitie's Blissfuls is sure to drive excitement, and impulse sales, in the lead-up to Christmas," she adds.
Point of difference
Stores that offer a point of difference this festive season will be marked out as the local go to place for festive treats and special top-up items.
"While we know that this year, in the current climate, a proportion of shoppers may be more value conscious amid ongoing price increases and soaring household costs, there is still opportunity for convenience retailers. The reality is that real income is expected to drop by -2.5 per cent in 2022 – the largest drop since the 1970s, and convenience shoppers will all be impacted differently. Therefore it's important for retailers to take this on board and ensure they continue to offer choice within popular categories at this time of year, such as confectionery, savoury snacks and soft drinks," comments Ben Parker, GB retail commercial director at Britvic.
According to an IGD survey, 72 per cent of shoppers have claimed they will be tempted to spend a bit more on food and groceries at Christmas. The treat segment has increased +1.9ppts year-on-year, aligned with the consumer trend of seeking out small and affordable luxuries during times of financial hardship, known as the lipstick effect.
"Retailers should target these occasions by offering premium ranges that tempt shoppers to trade up, while still being a lower cost alternative to socialising at a pub or dining out," Parker suggests.
The Christmas period in 2022 is unusual as it's the first ever winter World Cup, he points out adding that this could present a great opportunity for convenience stores to drive even more sales among a broader customer base.

"Soft drinks are well-placed to play a key role and take advantage of the increased at home socialising occasions throughout the tournament. Nearly 40 per cent of people said that they would get involved with, or celebrate, the FIFA Qatar Football World Cup. But this could increase with greater awareness. Interestingly – perhaps due to the change of season – only 44 per cent of UK shoppers are aware that the FIFA Qatar Football World Cup is due to be held in November 2022."
Last year, soft drinks had the biggest Christmas period in the last three years, worth £549m RSV and bucking the trend of the overall convenience performance, growing at +20 per cent [IRI 12w/e 02.01.22 vs LY]. This period also added £92m RSV vs 2020 to convenience – a true success story for the channel following Covid-19 restrictions hindering some seasonal opportunities over the last couple of years.
So, as we enter the "Golden Quarter", with key events such as Halloween, Bonfire Night, the 2022 FIFA Qatar Football World Cup and Christmas, there is plenty to celebrate and with more shoppers likely to mark occasions at home to save money, local stores can make themselves a real destination for great choice and value through stocking the right ranges.