Seasonal occasions present convenience and impulse stores with some of the biggest opportunities to drive sales of soft drinks. Neighbourhood stores see a significant rise in soft drink sales around key seasonal periods such as summer and Christmas.Summer continues to be the most important season for soft drinks from a value sales point of view, worth £457m, while Christmas is the fastest growing period of the year for value sales of soft drinks, up +21% year-on-year[1].
Customers are also buying more soft drinks for events around Easter, summer BBQs and Halloween. For example, shoppers will spend an average of £4.71 on soft drinks during Easter compared to an average of £3.20 outside of the holiday[2].
While the pandemic has limited the number of opportunities where friends and family can come together, it's important that retailers continue to prepare for key seasonal dates to take advantage as restrictions continue to ease.
Soft drinks bring Christmas cheer for local stores
After the biggest December ever in 2020, total market take-home grocery sales fell slightly in the12 months leading into Christmas2021 but were still up +£1.2bn when compared to pre-pandemic figures, indicating that we spent more time indulging at home[3].
Convenience penetration was down 10% vs Christmas 2020[4] as restrictions lifted and shoppers moved back into grocery and discounters[5], while symbol stores and independents (-6.9%) and co-operatives (-8.5%) declined at a faster rate than their grocer counterparts[6].
Despite this, soft drinks helped bring some Christmas cheer to neighbourhood stores. The onset of Omicron did not deter shoppers from returning to traditional convenience missions, and growth in 'Newsagent' and 'Food to go' occasions [7] saw on-the-go soft drinks grow by +25% vs last year, with take home soft drinks growing by +2% year-on-year.[8]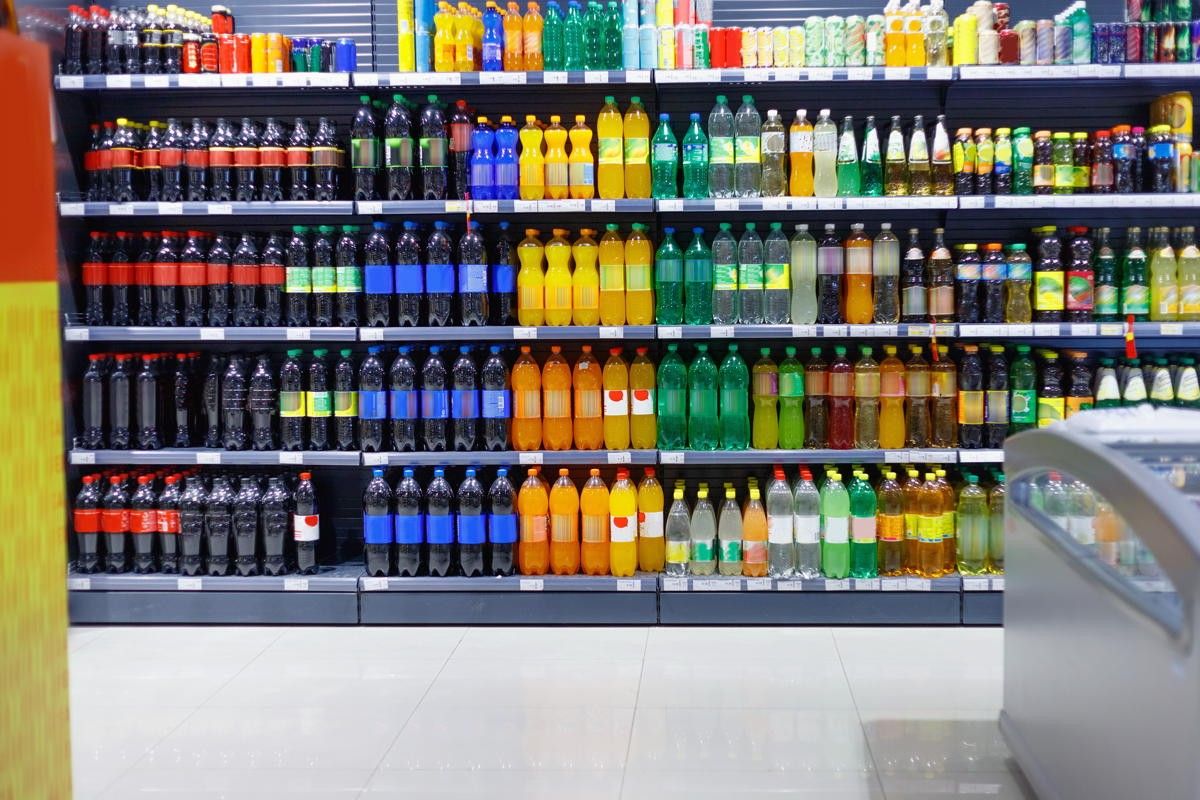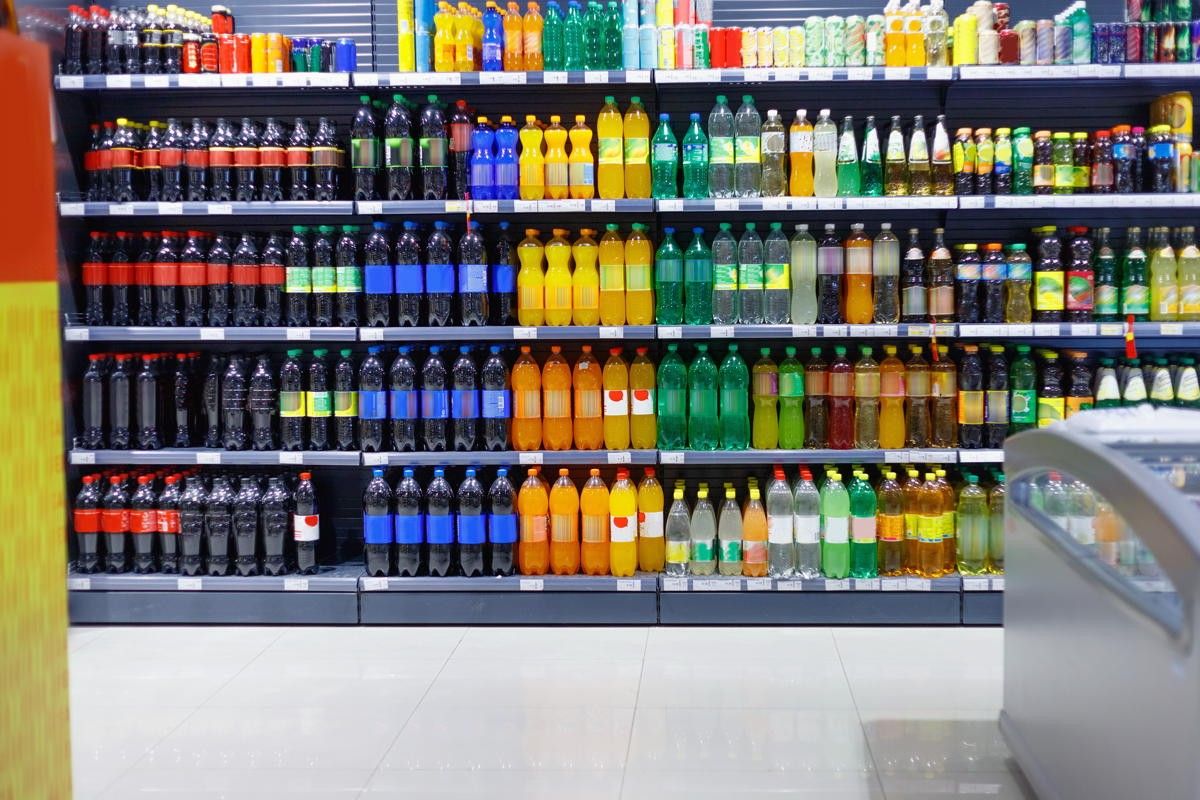 The total soft drinks category remains in growth (+12%) in the convenience channel ahead of the grocery channel (+8%)[9], and was in the top five most purchased category and the fourth fastest growing category in convenience stores in 2021[10]. It is also a key destination purchase, with over half of soft drinks shoppers citing this as their driver to store over Christmas 2021[11].
Good visibility in store via the use of secondary displays helped to drive the soft drinks category ahead of total convenience performance, with nearly a quarter of shoppers saying they purchased a product from a display on the end of an aisle[12]. Fewer planned trips also presented further opportunities for retailers to grow soft drink sales through impulse purchases, PMPs and promotional offers, which all saw increased sales in Christmas 2021 on the previous year[13].
The premium opportunity
This Christmas saw a number of soft drinks opportunities that convenience and impulse retailers can also take advantage of during key seasonal occasions this year. Shoppers trade up to more premium soft drinks to elevate the at home socialising experience, with 67% thinking that Christmas is a time to splash out and treat themselves and almost a third planning to trade up over the latest festive period[14]. As a result, sales of premium soft drinks are continuing to rise as more people look to elevate their experience around seasonal events. The price per litre of soft drinks in the 12 weeks to Christmas was the highest out of the rest of the year, with consumers paying on average +5% more for soft drinks compared to the rest of the year[15].
This key macro trend was already accelerating pre-Covid and is set to grow this year and beyond, creating new trade-up opportunities for all drinks categories including soft drinks and mixers. Britvic offers a range of options such as J2O Spritz and Robinsons Fruit Cordials, available in glass bottles that offer a greater perception of premium quality among shoppers.
Pre-plan for success
Consumers are now making more pre-planned purchases around seasonal occasions than they were pre-pandemic, with food and drink playing a more important role in these occasions[16]. A total of 68 per cent of shoppers plan the food and drink they buy for these seasonal events, increasing from 60 per cent pre-pandemic[17].
This trend is expected to continue this year, and retailers can take advantage by getting the right range and merchandising in place ahead of these events to help their customers quickly and easily find the soft drinks they are looking for. For instance, shoppers have been choosing to spend more time outside hosting picnics and BBQs during the summer months to meet friends and family during COVID. They also tend to purchase soft drinks in larger quantities during these occasions, with volume of soft drinks per trip at its highest over summer[18]. Therefore, shifting focus to larger bottles from bestselling brands, such as 2L Pepsi MAX and Pepsi MAX Lime and multipacks of Pepsi MAX, 7UP Free and Tango, will present additional chances to pick up extra pre-planned sales to meet those socialising occasions.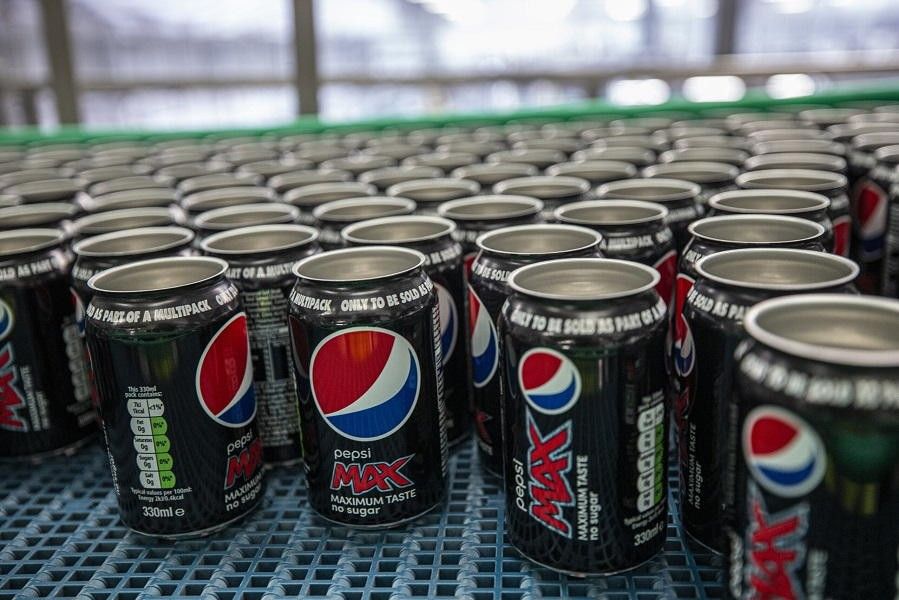 Other summer events linked to big sporting occasions, such as the FIFA World Cup 2022, also present further opportunities for drinks suited for adult socialising, including adult soft drinks such as J2O and mixers to complement spirits, such as Britvic mixers. Britvic is the third largest mixer brand in the UK[19], and last year we launched Britvic Tonic Water into the convenience channel for the first time in 850ml packs in low-calorie and regular variants – giving adults more options for mixing drinks.
Treat yourself
Increased restrictions on people's livelihoods have encouraged more shoppers to seek out everyday treats within the convenience sector – 9 per cent of shoppers are on a treat mission, up from 7 per cent last year[20]. The expectation is that this will continue into 2022 for both in- and out-of-home, as more people look to meet up again and treat themselves to make up for lost time.
This trend will be driven by 'treat-led families', who spend more (+8%), visit more often (+4%) and spend longer in store (+2%)[21]. Easter and Halloween present the perfect opportunity for convenience and impulse retailers to target this group. Fruit Shoot is the number one kids soft drinks brand[22],made with real fruit, and no added sugar, artificial colours, flavourings or preservatives. Fruit Shoot recently made the move to clear bottles. The new packs have been well received by shoppers, with eight out of ten parents saying they would trust Fruit Shoot more, and almost three quarters saying it showed Fruit Shoot was more natural than they thought[23].
---
Top tips for growing soft drinks sales during seasonal occasions
Cross category opportunities – Link soft drinks to events and cross category promotions. For Easter, look tolink party food such as crisps and nuts with family favourite soft drinks such as Robinsons core squash range, Robinsons Fruit Creations, Pepsi MAX®, 7UP Free and J2O. For summer, place more emphasis on linkingmixers with spirits for adult socialising and snacks with on-the-go refreshment such as Lipton Ice Tea and Purdey's
Premium offers – Ensure premium offers are included in displays to drive trade up at point of purchase, such as J2OSpritz, Robinsons Cordials and- Britvic Indian Tonic Water
Optimal merchandising – Offer the optimal soft drinks range that groups soft drinks by category –i.e. carbonates, energy drinks, wellness– to help signpost the category to enable shoppers to quickly and easily navigate displays. Britvic has a range of products to drive sales in each seasonal occasion supported with strong activation
Stock HFSS-complaint soft drinks – HFSS will impact soft drinks promotional displays at events like Halloween and Christmas, so retailers will want to consider remerchandising chillers and shelves with HFSS-compliant products. Britvic Soft Drinks is well placed to maximise sales during these periods, with 90% of our Great Britain portfolio – 196 liquids – being HFSS compliant[24].
---
[1]IRI Total Convenience, Total Soft Drinks, Value Sales, 12 w.e 16.01.22 vs LY
[2] Lumina Intelligence Convenience Tracking Programme 3WE 04/04/2021
[3] Kantar, FMCG panel, 'Grocery Retail Christmas Viewpoint 2021', 4we 26thDecember 2021.
[4] Lumina Intelligence Convenience Tracking Programme 4WE 09/01/2022
[5] Kantar, FMCG panel, 'Grocery Retail Christmas Viewpoint 2021' Switching between Channels 4we Year-on-Year 26 Dec 21 vs. 27 Dec 20
[6]Kantar, FMCG panel,'Grocery Retail Christmas Viewpoint 2021', Value Sales Growth, 4 we YOY £% 4we 26thDecember 2021.
[7] Lumina Intelligence Convenience Tracking Programme 4WE 09/01/2022
[8] IRI, Convenience, Total Soft Drinks Deferred and IC, Value Sales, 4 w/e 26 Dec 2021
[9]NielsenIQRMS, Value Sales, Total Coverage by Channel, 4wk to 01.01.22
[10] Lumina Intelligence Convenience Tracking Programme 4WE 09/01/2022
[11] Lumina Intelligence Convenience Tracking Programme 4WE 09/01/2022
[12] Lumina Intelligence Convenience Tracking Programme 4WE 09/01/2022
[13]Lumina Intelligence Convenience Tracking Programme 4WE 09/01/2022
[14]IGD 'Are Shoppers expecting a nightmare before Christmas' Nov 21 ShopperVista
[16] IGD 'Adapting to a new way of celebrating' IGD ShopperVista. Base: 1152 shoppers, September' 20
[17] IGD 'Adapting to new ways of celebrating occasions' IGD Shopper Vista, November 20
[18] Kantar Worldpanel Online Take Home Soft Drinks, Total Symbols and Indies, Total Soft Drinks 12we 13th June 21
[19] CGA Licensed Value, MAT data to 01.01.22
[21] Lumina Intelligence Future of Retail 2022 6 Key Trends
[22]NielsenIQ RMS, Value Sales, Total Coverage, Britvic Defined, MAT to 25.12.21)
[23] MMR, Clear Bottle quantitative study, May-June 2020
[24]Britvic internal data, March 2022