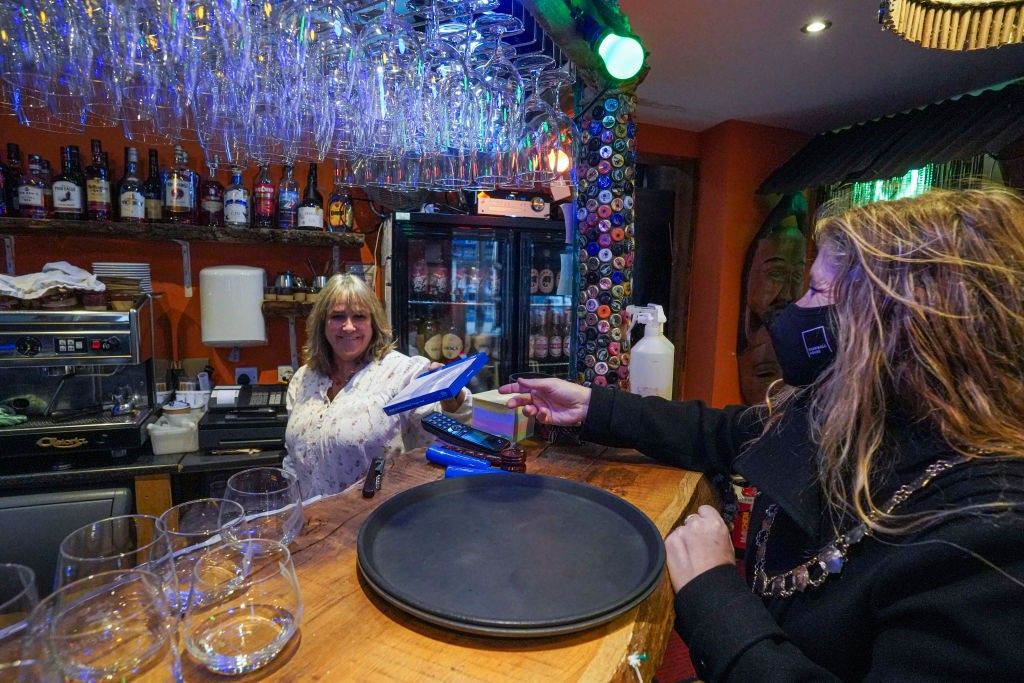 The Scottish government Thursday published new guidance for business to help limit the rapid spread of the Omicron variant, accompanied with a £100 million financial package for eligible businesses.
Taking effect from today (17 December), The guidance legally requires businesses to take reasonable measures to minimise transmission of coronavirus, including enabling home working for those who are able to work from home and
Masks should be worn in all businesses, and retail and hospitality businesses should consider reasonable measures to reduce crowding and manage queues.
Workplace testing is being extended and businesses with more than 10 employees are encouraged to sign up to receive free lateral flow test kits to ensure staff are able to test regularly.
"It is crucial that everyone follows this guidance to support businesses to keep their premises safe and prevent transmission of Omicron, especially as we ramp up booster vaccinations," Economy Secretary Kate Forbes said.
The Scottish government added that it is establishing the £100 million package to help mitigate further economic harm as a result of the latest public health guidance. £100 million for self-isolation support grants is also being made available to those who need it.
Forbes said she is engaging with affected business groups, adding that details of the funding will be announced shortly. She has also urged the Westminster government to provide urgent financial support.
"In addition to guidance, we know that businesses need financial support now. We are working to get funding out to businesses as soon as we can but the Treasury must also step up and provide urgent funding beyond what we are able to provide," she said.
"I wrote to the Chancellor last night and the First Minister has requested talks with the Prime Minister – this situation is serious and we need the UK Government to engage with us on further support."
The guidance is available here. Sector specific measures for retail, shops and shopping centres include:
Control the flows of customers entering/exiting and in- store to minimise risk of transmission – wherever possible put in place separate entrance and exits to help control the flow of customers;
Promote, provide and maintain hygiene stations and enhanced cleaning measures through out stores;
use tannoy systems, signs, floor markings and queue management systems to help people keep a safe distance from others particularly at potential pinch-points of congregation like tills;
promoting the use of face coverings;
using screens to create a physical barrier between people, for example at till points and self-service checkouts;
maximising fresh air coming into the premises.