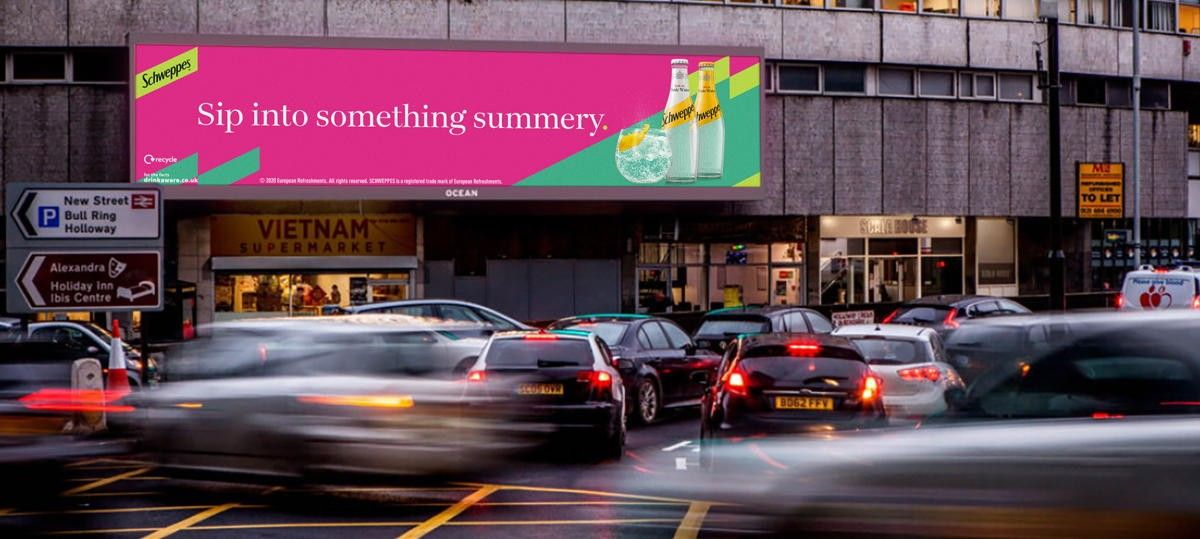 Schweppes has launched a multi-million-pound marketing campaign building on a record year for the brand.
The campaign, which celebrates the Britons' resilience and determination to enjoy the summer, comes after Schweppes cemented its position as the nation's favourite mixer brand, leading mixer retail market growth in 2020 with value sales growth of 32.4 per cent.
The campaign launches with the return of two 10-second TV adverts, celebrating the return of summer social occasions with a light-hearted play on the brand's "we got the tonic, you've got the spirit" tagline.
Eye-catching murals will also feature in iconic city spaces across Birmingham, London and Manchester, while bright and bold digital creatives – featuring Schweppes' popular Classic and Slimline variants, along with new editions Pink Soda and Elderflower Slimline Tonic – will feature in 11 city centres including Glasgow, Leeds and Liverpool.
The campaign will also reach consumers travelling on the London Underground, and will run on social media throughout the summer, with a Pinterest partnership providing inspiring summer cocktail recipes such as the Schweppes Pink Spritz and Schweppes Elderflower Fizz.
Martin Attock, vice president, commercial development at Coca-Cola Europacific Partners GB, said: "Last year, Schweppes led the mixer market with its stellar growth, selling almost double the volume of its closest competitors in retail. The brand offers something for both every day and special occasions, and helped consumers recreate their favourite serves in the home."
"We now have an opportunity to build on this growth as people come together safely this summer in pubs, bars, restaurants and at home, celebrating with a recognised brand they know and trust whilst delivering on the taste and the fizz that consumers expect from a mixer."