Christmas, or the "key festive trading quarter" (as it is hailed in retail), is tinkling towards us. This year it is flanked on one side by the FIFA World Cup, charging at the wide-open goal of greater profits; on the other side, it is in danger of being tackled by a developing cost-of-living crisis and fuel shortage that threatens to make shoppers super-glue their wallets shut.
To start with the problems and opportunities presented by having the 2022 FIFA World Cup so close to the Christmas holidays.
The World Cup, which was postponed to the winter to avoid Qatar's intense summer temperatures, has completely derailed the algorithms retail chiefs are increasingly using to predict trade and plan their logistics. But is this really a disaster in the making?
Santa shoots, Santa scores
Reports are abounding that the Winter World Cup (as opposed to the Desert World Cup, perhaps more apt) has added a new level of uncertainty to UK Christmas grocery sales. Reuters, for example, reported recently that questions are being raised about how to persuade shoppers to buy Christmas goodies such as luxury biscuits at the same time as beer and pizza – or perhaps to figure out how to get cash-strapped consumers to spend once during the World Cup tournament and then spend again a few weeks later over the Christmas period: "This is a bit of a curveball in terms of how to plan for Christmas and a World Cup at the same time," Ken Murphy, chief executive of Tesco told reporters last month.
It is true that the football tournament in Qatar, taking place between November 20 and December 18, falls slap bang in the important festive "commercial district" where the highly competitive sector normally generates a large part of its annual profit.
Similarly, World Cups, which traditionally take place in the northern hemisphere during the summer, tend to give UK supermarkets a big boost as households stock up on beer, wine and spirits, grills and snacks and host large gatherings. (But few BBQs in December.)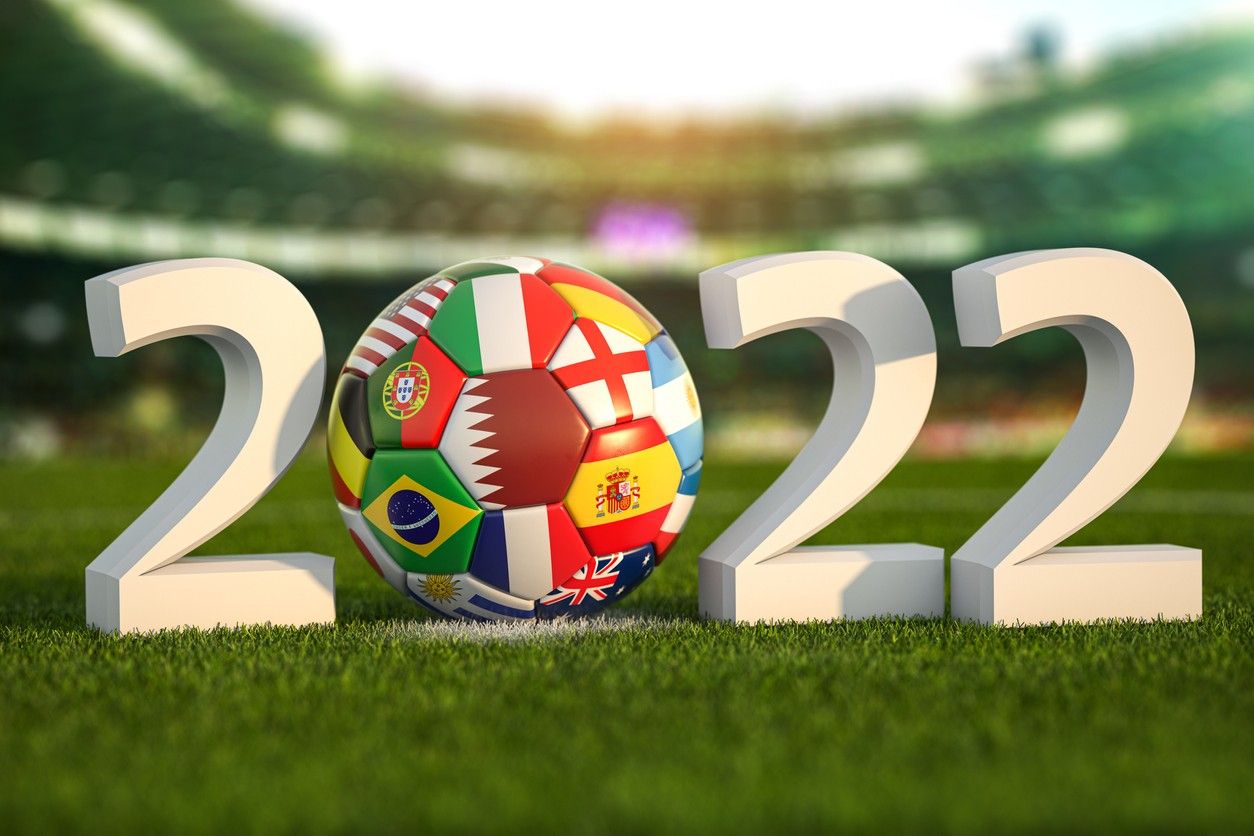 As Murphy hinted, buyer confidence was at record lows even before the government's new economic plan, now reversed, sent mortgage rates soaring and sparked fears that a sharp fall in house prices could worsen the cost-of-living crisis.
Many think this means that the combined consumer indulgence in November-December is likely to be less than if the two main events were further apart.
But as we can gather from Barclaycard's observations, the fact is that families take Christmas very seriously and have already begun squirrelling away funds to celebrate the holiday. If anything, the cost-of-living crisis has probably focussed minds more intensely on making sure there is enough to spend on having a good time over the winter equinox.
The FIFA World Cup should probably then be seen as an adjunct to Christmas sales rather than a Grinch-like thief – mums will not allow dads to blow the budget on beer, leaving the kids without selection boxes and plenty of pop.
In addition, there are other factors that suggest Christmas will survive the soccer competition:
Shoppers are cutting down on dining out, suggesting they are planning to celebrate at home. Even if total consumer spending shrinks, it's a greater proportion of remaining cash will go on goods purchased in c-stores.
Supermarkets are particularly anxious over lost sales, and this might be due not to no sales but more local sales: part of cutting down on expenses is not loading the car up so much, and consumers staying local may well favour local shops.
Many Christmas-related purchases are impulse and self-treating buys. That is why companies such as Mondelēz suggest stocking Christmas-related chocs and sweets even from September, as people anticipate the holidays and start early on to buy seasonal confectionery, for example.
Consumers will also buy the same chocs more than once – a tin of sweets for Christmas in October that will inevitably have disappeared by November and be bought a second time in December.
Apart from that, it is probable that sceptics are underweighting the public's desire to cheer themselves up on the cheap, for which the double-header of footie and festive cheer is the perfect answer.
So, instead of thinking either/or for Christmas and the World Cup, hedge bets by promoting both in store, and try to make enthusiasm for one feed the other.
As Murphy pointed out, Tesco is planning special signage in stores to draw customers' attention to football celebration products and offers. This will be separate from the dedicated Christmas products section.
Keep your sleigh full
The opportunities for local independent retailers multiply as Christmas comes closer.
Already we are hearing about how grocery delivery or collection slots for the festive season are likely to all be booked up well ahead of the festive season. When the ongoing supply chain difficulties are also taken into consideration, the number of distress and impulse purchases from disappointed supermarket customers will doubtless be high. Popping out to the local store – there to discover the unobtainable apple sauce or Christmas crackers and wrapping paper long sold-out at Sainsbury or Tesco – will inscribe the convenience channel in shoppers' memories as the benevolent saviour of the season.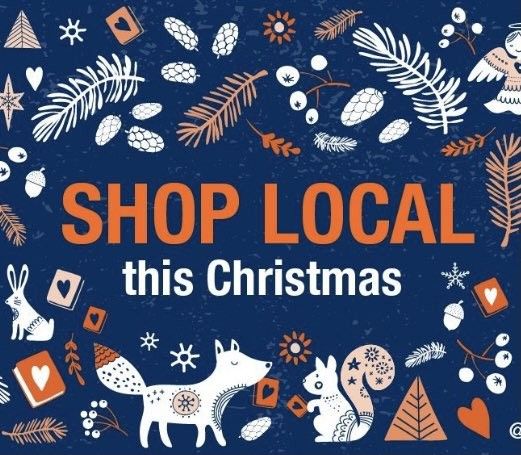 Research by Retail Economics on how retail sales will fare this Christmas showed that retail sales by volume will be down year on year in the final quarter of 2022. However, high inflation currently the value of sales is predicted to rise. The Superdrug chain has just announced a 219 per cent sales uplift of Christmas-related skus compared to this time last year – and November is only just beginning.
In other words opportunity for profit remains, but make sure you are stocked up, and also merchandised in the most enticing manner.
The complexion of gifting is likely to change this year as the cost-of-living increases really bit. Recent research discovered that as many as 46 per cent of UK consumers think they will spend less on traditional presents this year, especially luxury brands, as funds are diverted to essentials.
However, this could prove advantageous for the C-channel as the range of Christmas items traditionally stocked by independent retailers, such as drinks, snacks, chocolates and alcohol, are substituted as gifts.
Do  not neglect ordinary groceries when it comes to merchandising for Christmas. Many everyday items take on a special significance at Christmas and oversell during the festive season.
Think about nut & dried fruit displays including shelled and un-shelled nuts, raisins, candied and glacé fruit chinks and pieces, dates (especially Medjool dates), Chestnuts, and pistachio and peanut packs. Shoppers buy all these in greater quantities in the lead-up to Christmas
Likewise fruit baskets, exotic fruits and traditional treats that sit in Christmas stockings – such as easy-peeler mandarins (one of the great, evocative smells of Christmas) should be placed front and centre as a "cornucopia cue".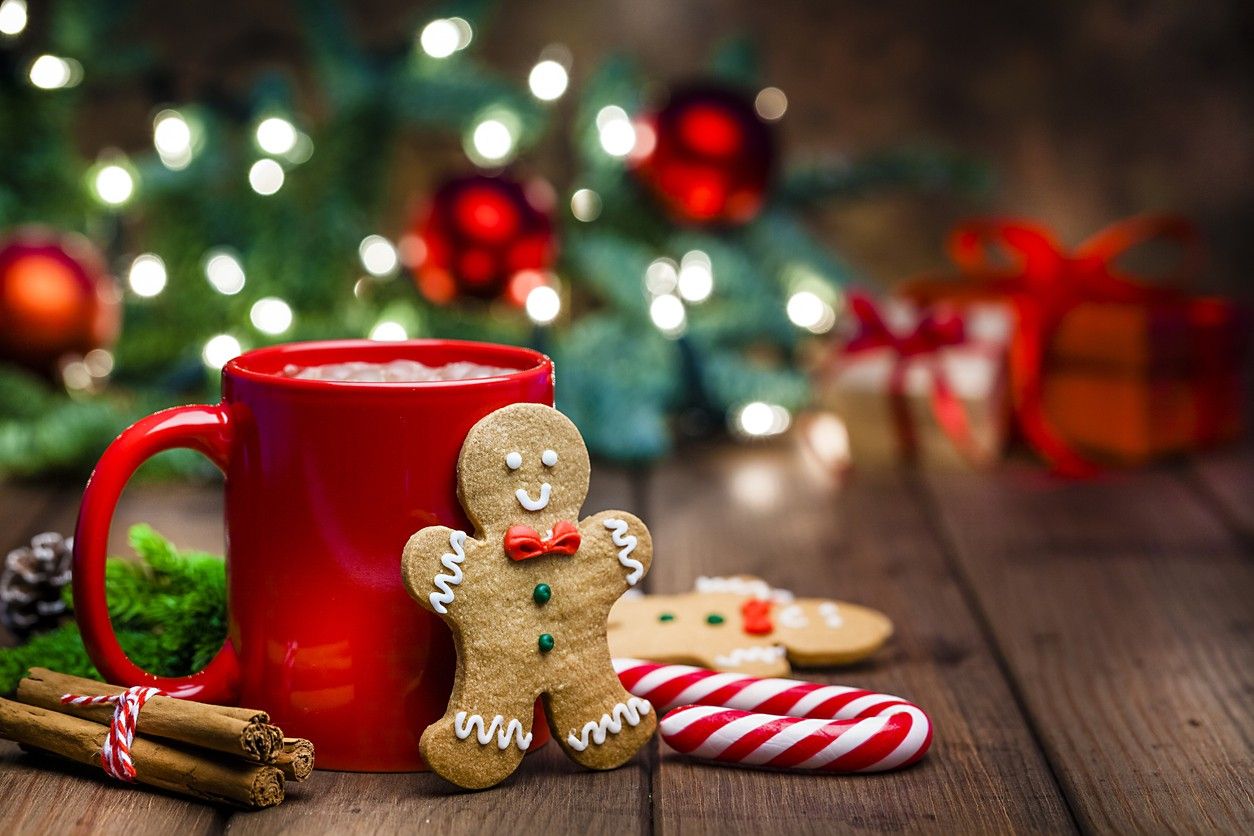 Stuffing, sauces and helpful convenience packs of vegetables can attract harassed cooks looking to cater for large families, so don't think beans and brussels sprouts are unglamourous – on the contrary, they are the essence of Christmas just as much as Toblerone and Quality Street!
Cored Pineapples, Cubed Butternut, Microwave Green Beans, Pomegranate Arils, cut vegetable bags, Vegetable Spiral Noodles and pre-ordered fresh cut fruits and vegetables will sell well all month, especially right before Christmas and New Year's Day. Are you prepared to have these incremental sellers in stock? Don't forget the Fresh Salsa!
This potential success will be determined by availability and visibility – so turning the store into Santa's grotto will help send the message that everything needed for merry Christmas can be found without having to travel very far (and waste precious gasoline!).
Last year, according to Nisa, almost a quarter of shoppers planned to spend a bit more on food and drink this year to ensure that Christmas Day, Boxing Day and even New Year's Eve were extra special. That was after the pandemic restrictions were (almost) lifted. This year, free of all restrictions, but restrained by inflation, the home fires with friends and family are looking more welcoming than ever.
So, remember: Don't delay – It's Christmas today – at least in terms of stocking up, as customers start their seasonal spending from September onward and are now going full steam for Santa.