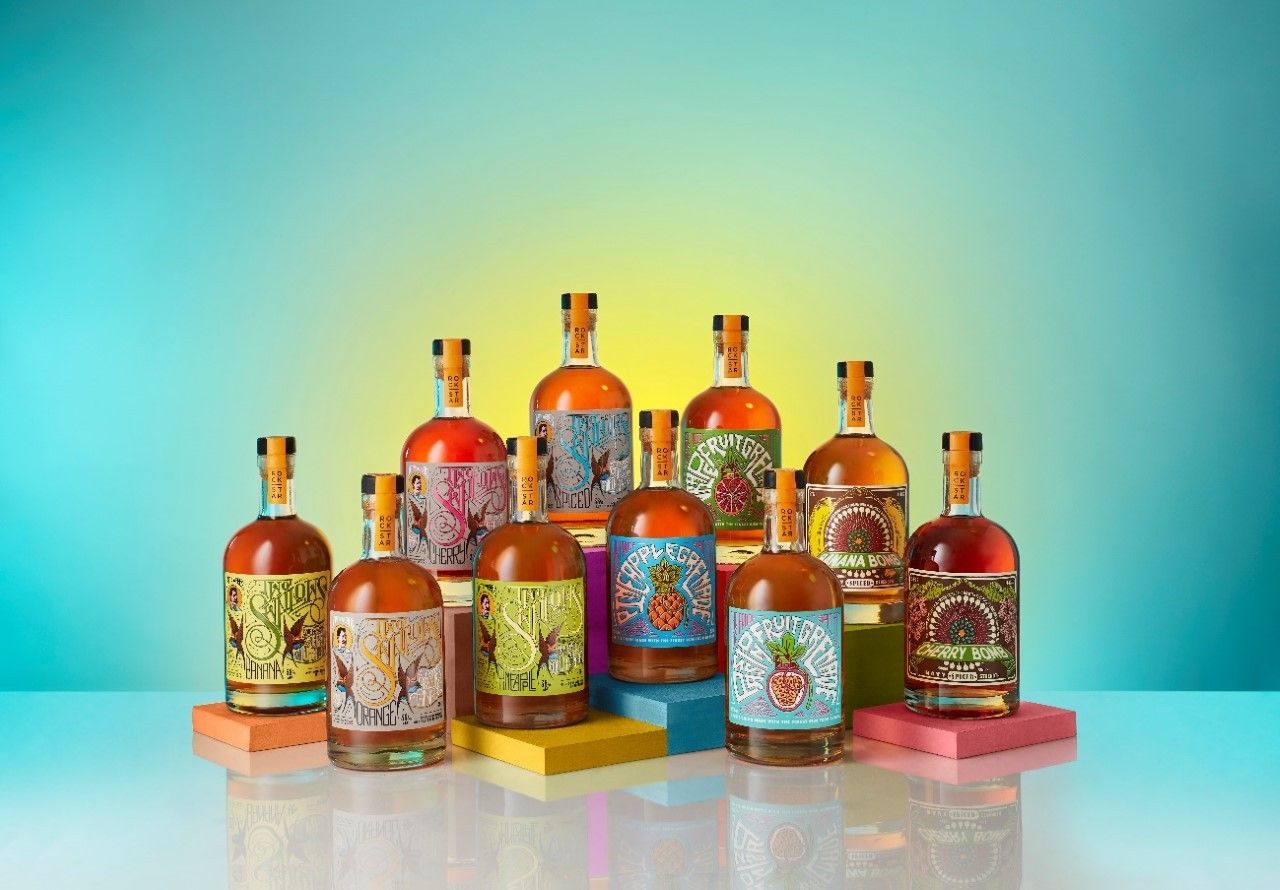 Rockstar Spirits Ltd has appointed Amber Beverage UK as the new distributor of its spiced rum brands, Captain Webb's Two Swallow Rum range, Grenade Overproof Spiced Rums, and Bomb Rums. The move takes immediate effect.
Rockstar Spirits was founded by CEO, Thomas G Hurst, who most recently was shortlisted for a regional Food & Drink Entrepreneur of the Year category at the 2022 Great British Entrepreneur Awards.
The products to be distributed by Amber Beverage UK (ABUK) include five expressions in the Captain Webb's Two Swallows collection – Citrus & Salted Caramel Spiced Rum, Orange & Ginger Spiced Rum, Cherry & Salted Caramel Spiced Rum, Pineapple & Salted Caramel Spiced Rum, and Banana & Salted Caramel Spiced Rum. All are 38 per cent ABV spirits with a RRP of around £22-23.50 for a 50cl bottle.
Also in the portfolio are three Grenade Overproof Spiced Rums in Pineapple, Grapefruit and Passionfruit variants, all boasting an ABV of 65 per cent, with an RRP of £32.00. The third brand in the Rockstar armoury is the Bomb Navy Strength Spiced Rum range (57 per cent ABV) available in Cherry or Banana iterations, with a RRP of £31.50.
"I created the Two Swallows range in homage to my great uncle, Captain Matthew Webb, who was the first person to swim the English Channel in 1875," said Thomas Hurst, CEO and Founder of Rockstar Spirits. "Tragically, he drowned whilst attempting to swim the rapids at Niagara Falls. I named the brand 'Two Swallows' because legend has it that a tattoo depicting two swallows on a Naval man will carry his soul to heaven. This rum brand is a tribute to my daring uncle not just in the brand name but in the bold, innovative packaging too. We're all about heritage as well as modernity as the Diamond Distillery, where we source our spirits, has a rich history dating back to the 1650s."
The eye-catching packaging of the entire collection offers superb shelf-standout in store and beautifully adorns the back bar with the elegant, colourful and delightfully elaborate graphics.
The finished rums are produced and bottled in Manchester, England. The products, which are gluten free and suitable for vegans and vegetarians, have garnered seven Gold Medals in the Rum Masters.
Douglas Cunningham, CEO of ABUK, commented: "We are delighted that Amber Beverage UK has been appointed as the UK distributor for this disruptive, bold, and innovative flavoured spiced rum range. As a category, rum is at an exciting stage right now. The ABUK team is excited at the prospect of working with Rockstar Spirits to take the range to its next stage of growth."
The previous distributor was Hammonds of Knutsford.