Cocktails and RTDs are enjoying consistent growth in popularity among consumers, who value the convenience and variety of the instantly on-tap skus
One of the most notable developments in the BWS category in recent years has been the flood of NPD in ready-to-drink alcoholic beverages, including wine, and, increasingly, sophisticated bar-quality cocktails. What started many years ago with the innovative 'commuter special' gin and tonic has developed into a colourful world of ring-pull tastes and combinations.
RTDs (or now ARTDs, to designate alcohol specifically) and canned cocktails (and wines) have the great advantage of convenience and unit form: they can be stored and enjoyed without any need for the usual paraphernalia – not even a glass. They can easily be assorted to provide on-the-go variety – a party in a can – and are disposable, recyclable and trendy. They also have good margins and shelf appeal, and can (pun intended) be sold chilled with minimal space issues.
Nishi Patel, who runs the Londis Bexley Park store in Dartford, says the category is a growth driver, with the amount of variations that have come into the market.
"We've got three or four shelves of ready to drink mixed drinks. We do multi deals across the whole range, three for £5 and stuff like that," Patel says. "It's a really big category for us, with quick turnaround lines, especially for the summer months and Christmas, of course."
He says lines from Gordon's and Smirnoff top the sales at his store, and BuzzBallz Cocktails is a new addition that performs well. "Mainly the cans, just across the board, cans sell very well," he adds.
Hampshire retailer Imtiyaz Mamode also says that RTDs is a growing category in his Premier store in Gosport, with AU Vodka's smaller cans and Dragon Soop being the top-sellers. "AU Vodka is growing a lot, both are almost the same," he says.
Ready, Steady, Sip
The RTDs category is worth £283m in the off-trade, experiencing steady growth of £2m year-on-year, and the convenience channel alone contributes £94m of this [NIQ, 26w/e 01.10.22]. The key motivation for RTDs is convenience [Project Jupiter, 2022] and with 67 per cent of RTD occasions taking place at home or in a friend's home [IWSR, 2022], the convenience channel naturally lends itself as a go-to location for shoppers to purchase RTDs.
Pimm's, the quintessential British tipple, has seen a growth of 1.6 per cent year on year this summer so far for the RTD format of Pimm's No.1, the 250ml premix can with lemonade (5.4% ABV), which is currently worth £3m in the off-trade [Nielsen, MAT 15.07.2023].
The brand is attributing this climb in sales to consumers' increased interest in all things British this summer, their perception of the category as being 'better value', as well as the convenience and delicious taste enjoyed when picking up Pimm's RTD formats during summer occasions. Looking ahead, in anticipation of a warmer September, the brand expects RTDs to continue adding value to retailers' bottom line.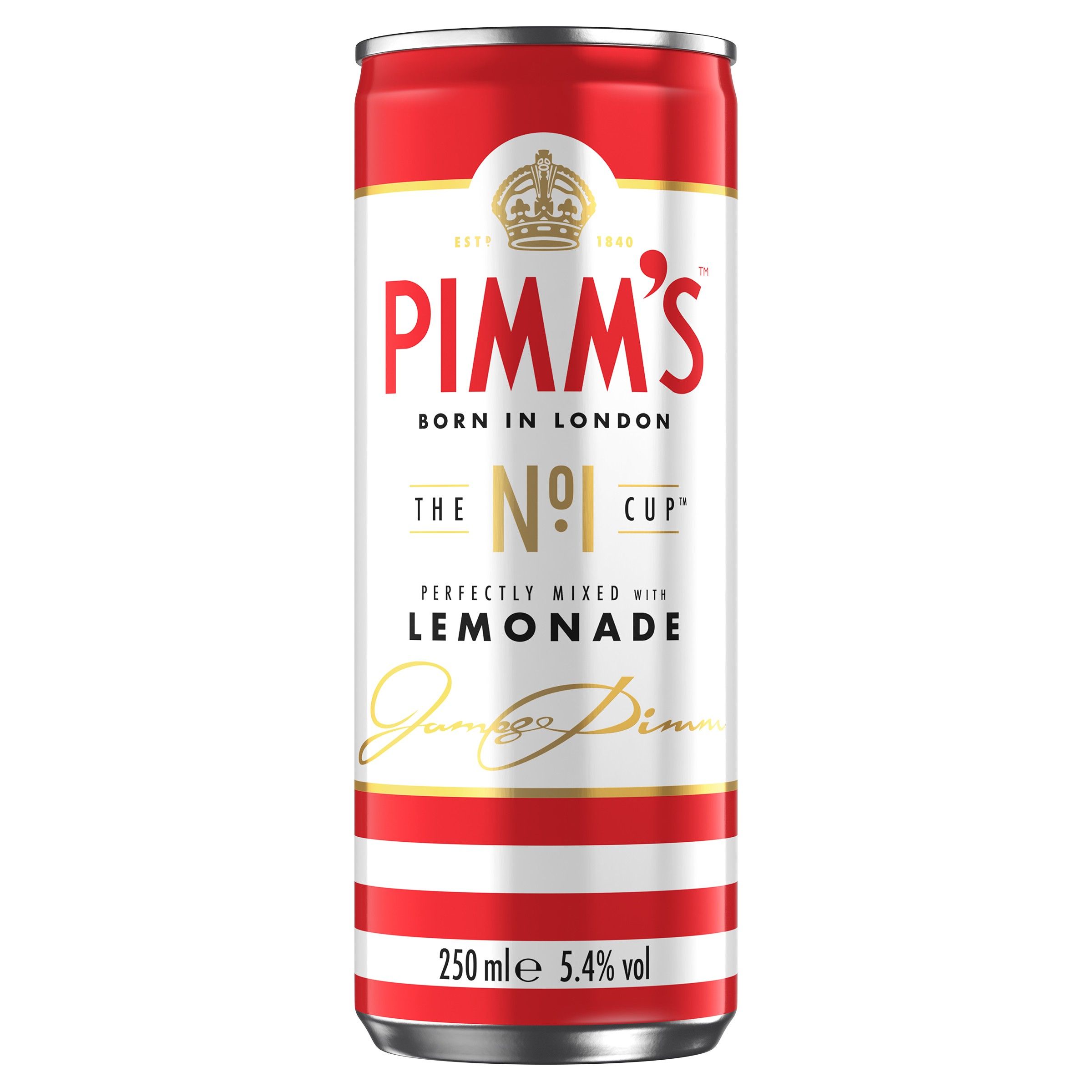 "Pimm's has a long association with British summertime and events. Our iconic Pimm's No. 1 has been, and will continue to be, a staple for retailers during these warmer months, and this year we have seen strong growth of RTDs," Hazan Aydın, Head of Gordon's & Pimm's at Diageo GB, says.
The formats are also set up to win against the key drinking trends that Pimm's brand owner, Diageo, is currently seeing in the drinks category – flavour, cocktails and moderation.
"We know that shoppers are continuing to look for new, convenient ways to enjoy the drinks they have come to know and love," Lauren Priestley, Head of Category Development Off Trade at Diageo, says.
"The category provides an opportunity for brands to take the serves that are most popular in the OOH channel, and package them into convenient formats so the delicious drinks can be enjoyed during a more varied range of occasions."
The brand power
Priestley suggests stocking a range of RTDs from well-known brands, as shoppers are seeking out the drinks they know and love from such brands.
Captain Morgan, for example, has premixed options including Captain Morgan Original Spiced Gold and Cola Premix (5% ABV) and Captain Morgan Strawberry Daiquiri RTD can (5% ABV), with the latter also available in 250ml cans.
Smirnoff is at the forefront of innovation in the vodka category and has added a selection of RTDs to its growing flavour portfolio, including Smirnoff Raspberry Crush and Lemonade premix can (4.5% ABV) and Smirnoff Mango & Passionfruit Twist premix RTD (4.5% ABV).
"Both launches have invigorated the vodka and RTD categories with bold flavour profiles with vibrant packaging that has on shelf appeal," Priestley comments.
Gordon's, meanwhile, has added a new RTD to its growing portfolio – Gordon's Premium Pink Gin and Lemonade (5% ABV). Available in a 250ml format, the innovation provides retailers with an opportunity to capitalise on the success of Gordon's Premium Pink Gin and its popular serves, providing a delicious option for shoppers who prefer a sweeter taste profile.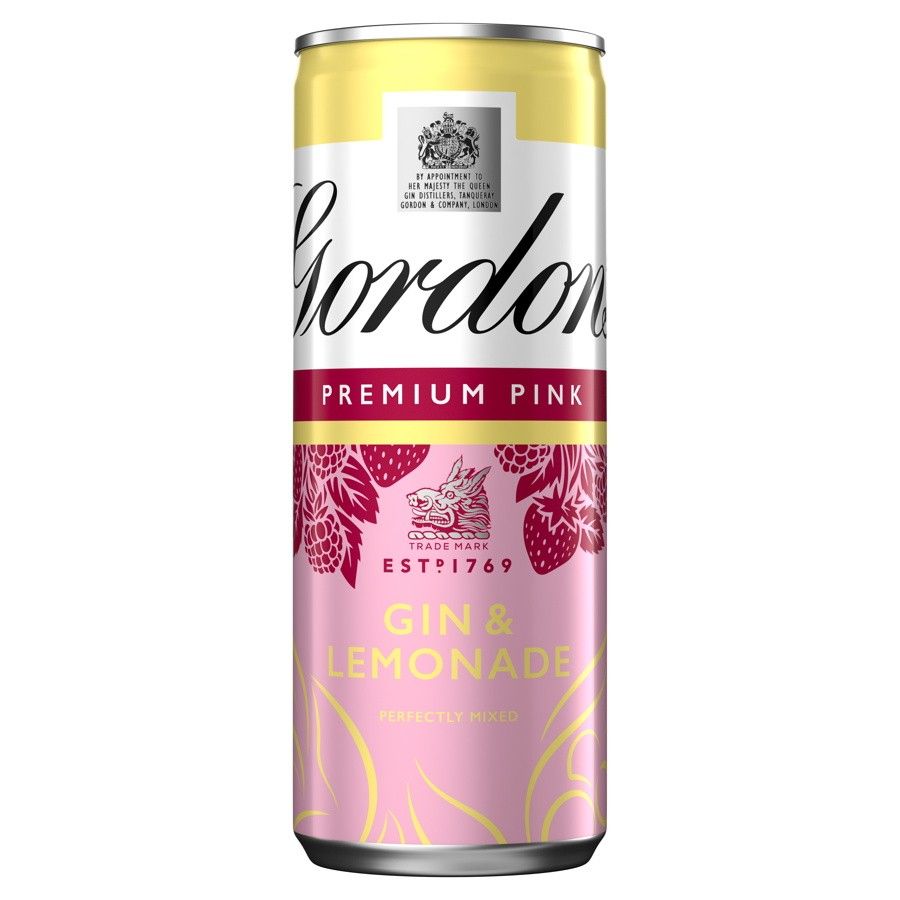 "With 61 per cent of Gordon's Premium Pink serves being made with lemonade in the on-trade [Kantar, June 2022], this innovation is set for success as it taps into current trends whilst continuing the brand's momentum," Priestley says.
Sunny Mirpuri, Director for Wholesale & Convenience at Budweiser Brewing Group, also stresses on the lure of the top brands in the category.
"Despite it being a relatively new category, there's a huge opportunity for independents to offer their shoppers something new to drive sales. It is here that brand plays a key role," Mirpuri notes. "When consumers are looking to branch into new categories, they look for well-known brands that they know deliver on taste and quality."
He highlights Corona's latest super-premium innovation, Corona Tropical, which is an alcoholic sparkling water made with natural fruit flavours. Containing 96 calories and 2.4g of sugar per 330ml can, it comes in three flavours: Guava and Lime, Raspberry and Lemon, and Grapefruit and Lemongrass.
"The product allows retailers to tap into the growing RTD category with a brand that is synonymous with natural refreshment and superior quality," Mirpuri says.
Flavour-first
Bacardi is seeing its share of the RTD category grow on the back of new launches. Their recent innovations include two new twists on the classic Bacardí Mojito RTD and two stand-out launches, in flavour and looks, from Eristoff vodka.
"Consumers love to experiment with RTDs which offer a twist on classic cocktails. This summer, we expanded our Bacardí RTD cocktail range with the launch of the Mango Mojito and the Raspberry Mojito, two RTDs which do exactly that," Sharon Kearney, Impulse Controller for Bacardi, says.
"Both cocktails are perfectly mixed and expertly crafted with high-quality ingredients including our iconic Bacardí Carta Blanca Rum."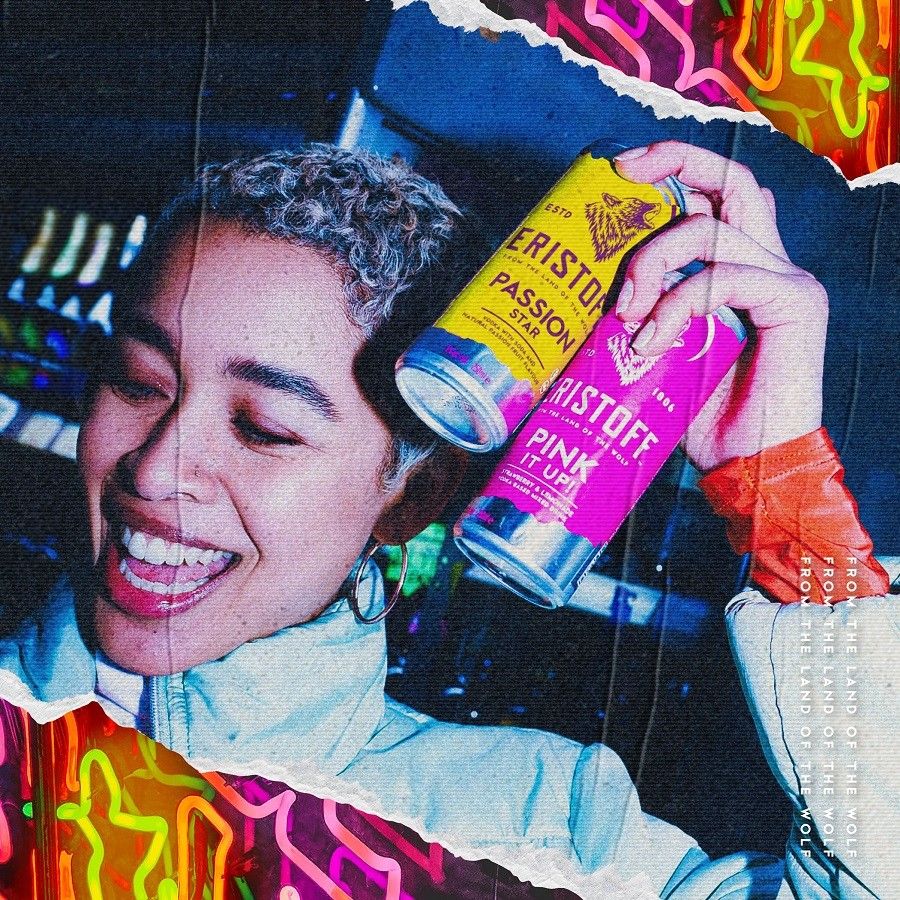 The Eristoff vodka RTDs include Eristoff Pink It Up, made with Eristoff wild strawberry flavoured vodka mixed with lemonade and Eristoff Passion Star, made with Eristoff Passion Fruit flavoured vodka mixed with soda.
"The quality and taste of cocktails in the RTD category have come a long way and we will never compromise on either. It's why our classic drinks made with our iconic brands like the Bombay Sapphire & tonic and the Bacardi Mojito are so popular," Kearney says. "Whether you enjoy them made for you in a bar or you enjoy the convenience of an RTD, they always deliver on quality and taste."
Kearney says berry-based RTDs are really trending right now, like the strawberry-flavoured Eristoff Pink It Up and the Bacardí Raspberry Mojito, followed by passion fruit-flavoured drinks, like Eristoff Passion Star, tropical flavours, like the Bacardí Mango Mojito and citrus, like the Bombay Pressé Citrus Collins.
"The most mixable spirits like gin and vodka still have the lion's share of the RTD category and we have certainly enjoyed incredible success with our Bombay Sapphire & tonic RTD. While that success is not going away, we are now seeing the growth of cocktails with rum taking share over the last two years," she informs.
"Classic cocktails continue to be popular, however, consumers are far more likely to experiment with RTDs by either trying twists on classics or new flavours they haven't tried before."
An iconic duo
The category has seen a blockbuster launch earlier this year, when Jack Daniel's and Coca-Cola announced the launch of their co-branded RTD cans in Britain in March. The highly anticipated ready-to-drink take on one of the world's most requested 'bar calls' – cocktails ordered by brand name – is made with Jack Daniel's Tennessee Whiskey and Coca-Cola.
"The existing Jack Daniel's & Cola RTD is already the No.1 pre-mixed variant (SKU) in GB, worth £38.3m RSV and enjoying value and volume growth [Nielsen, 52w/e 25.03.23]. This partnership offers the potential for even more growth – consumer testing has revealed that shoppers are more likely to pick up the new co-branded Coca-Cola and Jack Daniel's variants than the existing products," Amy Burgess, Senior Trade Communications Manager at Coca-Cola Europacific Partners (CCEP), says.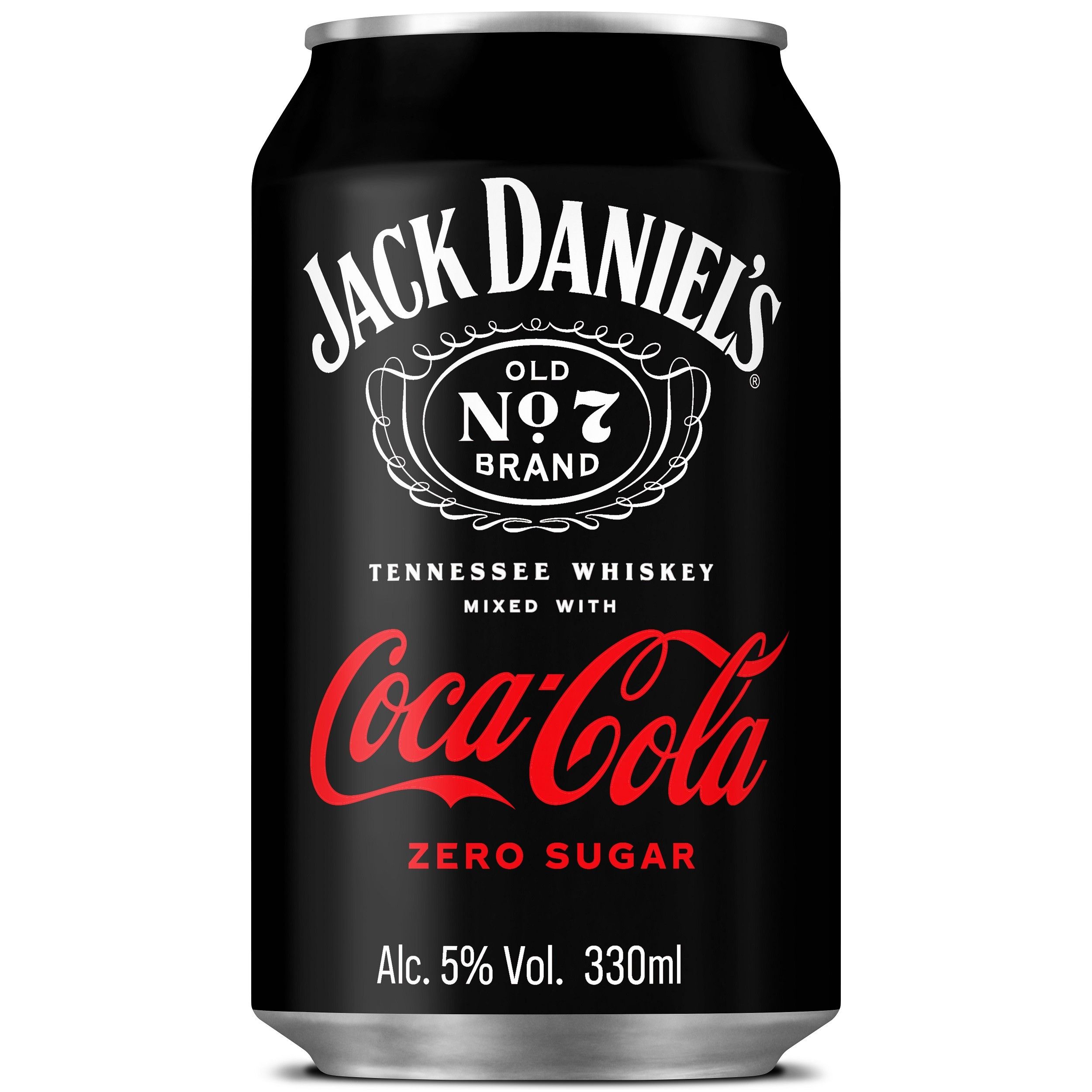 The Jack Daniel's and Coca-Cola RTD range is available in Coca-Cola Original Taste and Zero Sugar variants.
"Coca-Cola Zero Sugar is currently the fastest-growing major cola brand in GB. However, the distribution and sale of zero sugar premix options in GB are currently in their infancy, so there's a big opportunity for retailers to respond to consumer demand by offering choice," Burgess notes.
Jo Taylorson, Head of Marketing and Product Management at Kingsland Drinks says the smaller format of canned RTDs, their environmental credentials and their appeal across a spectrum of alcohol consumers make canned RTDs 'one to watch' over the winter season.
"They account for lots of the NPD we're seeing and we expect the category to come into its own as RTDs establish themselves among consumers and become a mainstream choice for at-home drinking occasions," she says.
Kingsland Drinks has introduced three new products under their Mix Up range: Mix Up Coffee Rum & Cola, Pink Gin & Diet Lemonade, and Apple Rum, Lime & Ginger Ale.
"The new SKUs tap into established and emerging flavour trends in cocktails and RTDs and suit informal get togethers, especially for younger consumers," Taylorson says. "Mix Up offers a diverse range of flavour choices and the drinks are ready to be consumed straight from the can. The packaging is bright, eye catching and grabs attention on shelf, making them ideal for spontaneous occasions and for on-the-go consumption."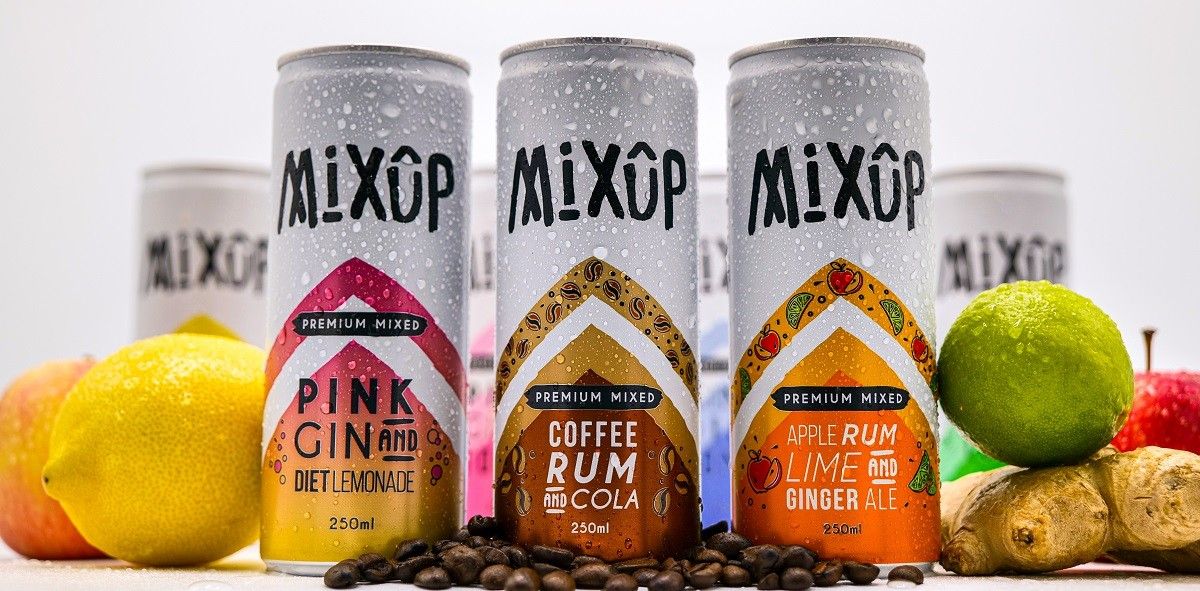 Convenience is the fastest growing channel for RTDs, growing at 12.5 per cent year on year, with frequency of purchase among these consumers rising by 27.7 per cent.
"Over the past couple years, shoppers have been purchasing more and more canned cocktails and traditional RTDs, as big night in occasions grow. These financially conscious consumers are creating their own in-home entertainment rather than heading to the on-trade, increasingly opting for nights in," comments Charlie Leaver, Head of Brand at Global Brands, whose portfolio includes VK and Hooch, among others.
Recruiting new customers
Leaver notes that Fresher's week will be a key opportunity for retailers to recruit new customers and drive sales of RTDs.
"Value-led deals are a brilliant way to increase student purchases – they are often looking for good deals on familiar brands. Basket deals such as 'four-for-three' and 'two for a reduced price' provide perceived value for the customers whilst increasing basket spend and volume," she suggests, adding that this can also be implemented cross-category with combo deals that offer value across products linked to Fresher's week occasions.
Offering a suite of student favourites in the RTD space and stocking a variety of flavours is indeed a great way to develop a loyal consumer base in Fresher's week that return to your store throughout the student year.
"Encouraging purchase from the young adult demographic is vital to ensuring high sell-through with your RTD category in convenience. Traditional RTDs like Hooch and VK, and RTS brands such as Shake Baby Shake, see huge success with this demographic, which overspend versus other demographics and drive sales," she says.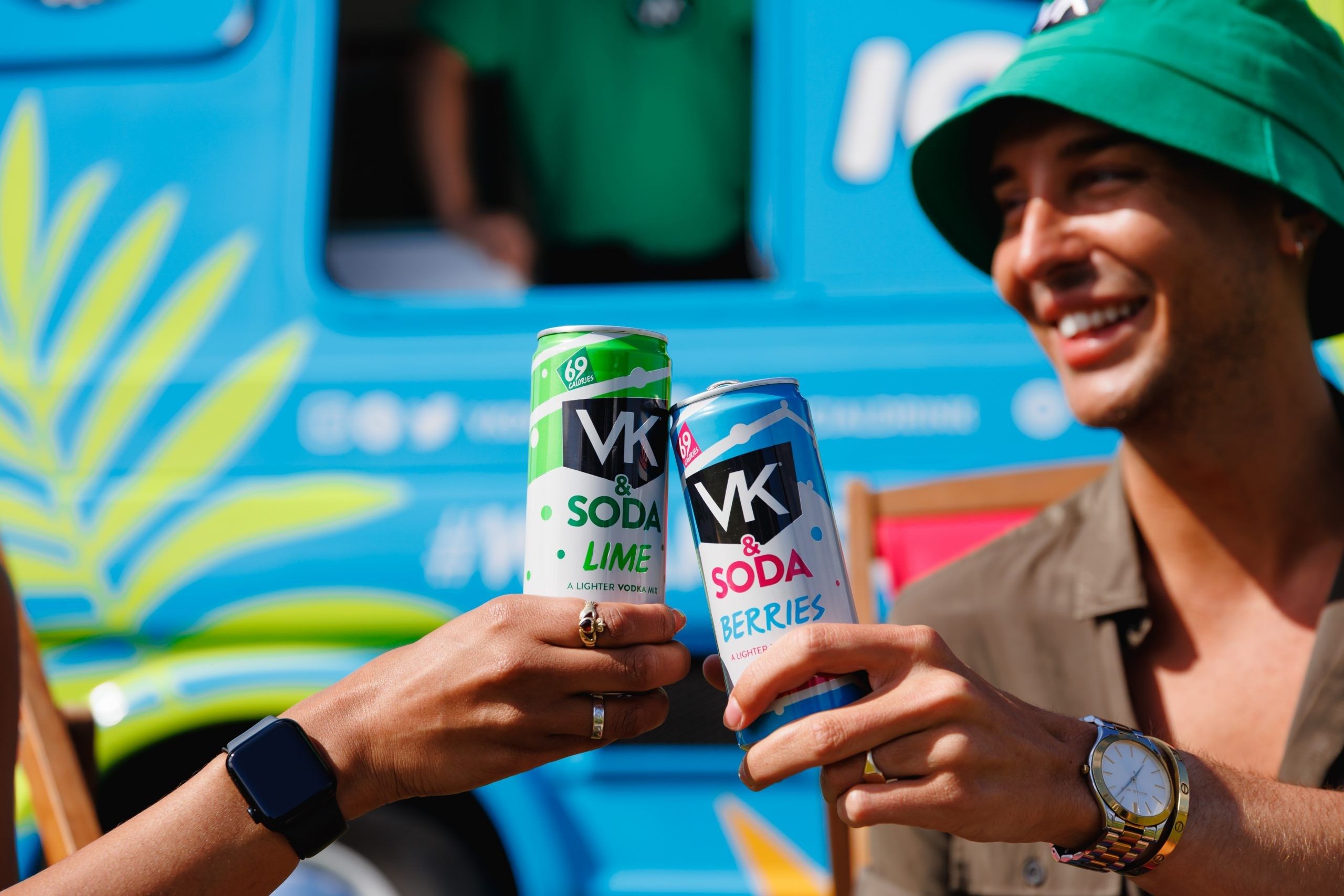 Leaver reminds retailers that with Fresher's week and a new intake of students, it's essential to undertake a range review as these new consumers won't know the layout of the store and where to purchase RTD products.
"Now is a good opportunity to review your store layout and fixture planning – ensuring that single-cans of Shake Baby Shake and Hooch are chilled, eye-level, and near the front of the store, 70cl VK bottles are towards the bottom of the fridge, and Hooch and VK Mixed Packs are stacked near the checkout," she suggests.
Being agile and rotating ranges frequently is a great way for independents to gain an advantage with their RTD selection.
"You may see more multipack purchases from an increasing number of 'big nights in' over the winter months, or you may see an increase in shoppers impulse purchasing, looking to pick up RTDs on their commute home having come back from summer holidays," Leaver says, adding: "Cater to your key audiences and constantly monitor your range so it really appeals to your main consumer group."
Noting that chilled single cans and 70cl bottles perform very well in convenience, she recommends stocking their Pink Hooch, Hooch Lemon, and Shake Baby Shake's range of cocktail cans, including the newly released Piña Colada flavour, in the chiller to increase the likelihood of impulse purchases and overall basket spend.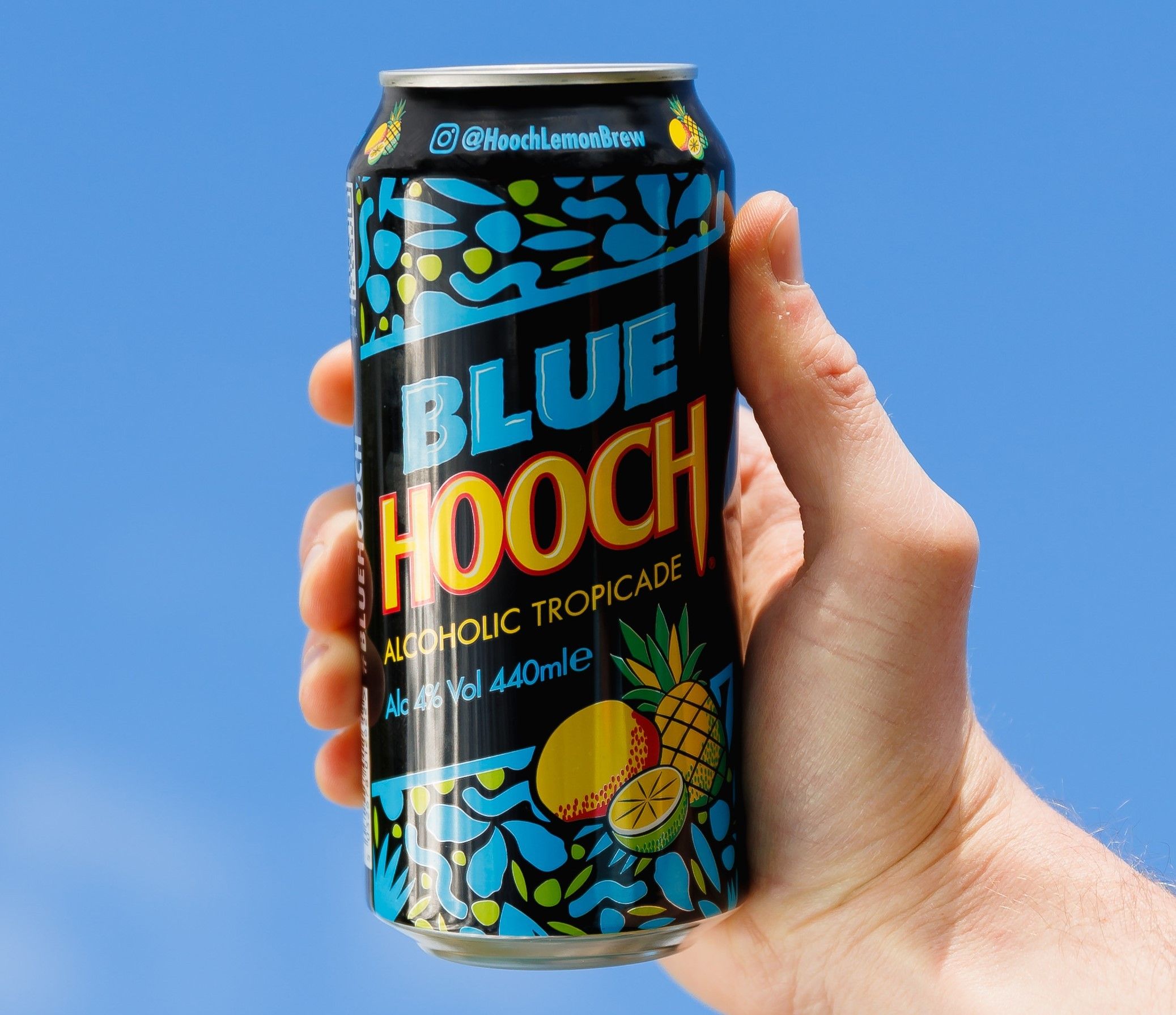 Global Brands has recently revealed several products with young adults in mind. Blue Hooch launched this summer and combines the household Hooch name with the leading flavour in traditional RTDs, to boost interest in the category in both on trade and off trade premises. Both Blue Hooch and the brand's 2022 launch, Orange Hooch, are available in 440ml cans, a format increasing in popularity.
"The VK Mixed Pack is growing 11 per cent in total off trade value – and from this success, we've developed a Hooch Mixed Pack, containing the all-new Blue Hooch and Orange Hooch cans, plus fan-favourites Pink Hooch and Hooch Lemon. And, we've revealed an all-new VK Blue ten-pack as well as four-pack formats in the Shake Baby Shake lineup," Leaver explains.
VK have also recently released VK & SODA Berries and VK & SODA Lime. These are both zero sugar products with fewer calories than the primary VK range, and appeal to the growing segment of young adults that are conscious about sugar and calories.
Cocktails at home
When it comes to cocktails, often people will be looking to create these serves during celebratory moments. At-home consumption continues to be strong and premium cocktails at home is a trend that is set to boom over the winter season. Shoppers are looking for good value for money and drinks that bring an element of fun to drinking occasions, such as parties and gatherings in the home.
"Retailers would benefit from planning ahead and thinking about key calendar dates such as bank holidays and sporting events, ensuring their spirits range offers customers high-quality options" Diageo's Priestley says.
"With this in mind, we suggest stocking super-premium vodkas, such as Cîroc that not only inspire customers to create cocktails at home that matches the moment they are celebrating, but it also increases overall basket spend."
Priestley also recommends maintaining a selection of flavoured vodka as research has shown that flavoured vodka is performing incredibly well and is now worth £343m in value [Nielsen & CGA, MAT 31.12.22]. Smirnoff has been leading the charge in flavoured vodka, having launched a raft of new innovations including Smirnoff Raspberry Crush (37% ABV), Smirnoff Mango & Passionfruit Twist (37.5% ABV), Smirnoff Berry Burst (37.5% ABV) and the latest innovation, Smirnoff Cherry (37.5% ABV).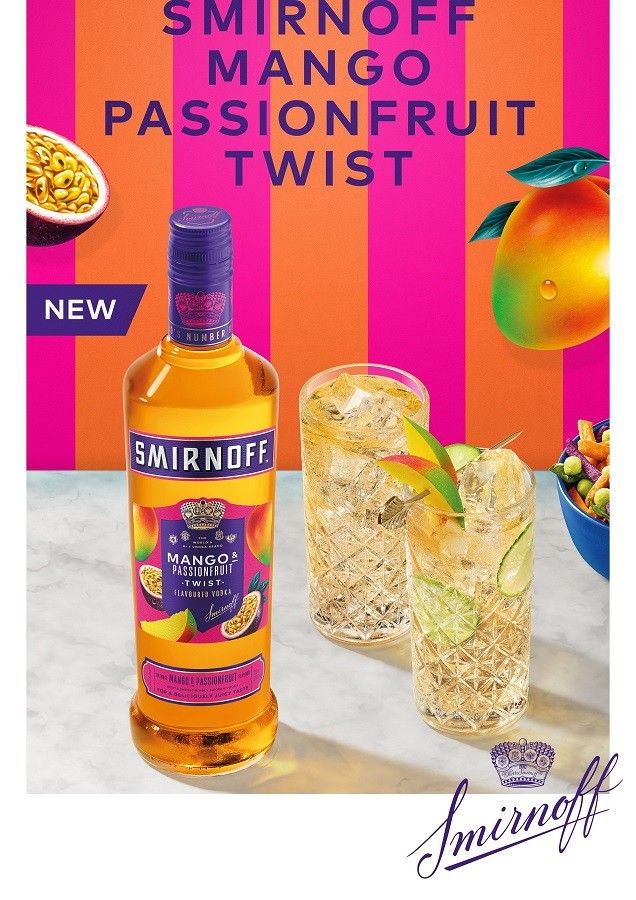 "These lend themselves perfectly to the ongoing cocktails-at-home trend as they can form the base of easy to create serves, that do not require bartending expertise to enjoy a high-quality drink. It is also important to keep customers engaged, stocking flavoured vodka on shelf next to its non-flavoured counterpart will encourage consumers to explore the category, offering new and exciting serves to try," Priestley suggests.
Gin is not a category to be overlooked, with over 11 million consumers enjoy gin in the UK. This is driven by its versatility and the fact that it can be enjoyed as part of classic mixed drink, such as a gin and tonic – but it can also complement more diverse flavours profiles and form the base of a variety of cocktails. Priestley says Gordon's is a must stock, with the brand's SKUs currently occupying eight of the top 10 spots in the impulse channel [Nielsen, MAT 24.02.23].
"Retailers can leverage a popular spirit such as this by not only stocking Gordon's Special Dry London Gin, but also other variants within the range, encouraging shoppers to explore the category. The portfolio also includes Gordon's White Peach Distilled Gin (37.5% ABV), Gordon's Sicilian Lemon Distilled Gin (37.5% ABV) and Gordon's Tropical Passionfruit Distilled Gin (37.5% ABV)," she says.
"For those looking to trade-up, Tanqueray is the perfect option and the number two premium gin brand, which fits perfectly alongside Gordon's as an easy upselling opportunity."
The premium opportunity
David Relph, Country Manager, UK and Ireland at BuzzBallz Cocktails, observes a clear trend for higher strength, premium, premixed cocktail RTDs for at-home consumption, with consumers seeking out simple, versatile, great-tasting serves that elevate the occasion, adding that the colourful BuzzBallz Cocktails range is a fantastic option.
"They are a different, no-mess solution with a strong visual appeal and unique round shape that is perfect for posting on social media," he says.
"RTDs are a fast-growing category, yet the market is crying out for more innovation and excitement and BuzzBallz Cocktails is the coming together of indisputable fun and quality. We've created a real buzz in the USA and we know the UK has every potential to follow in its footsteps, with the right brand proposition and quality credentials."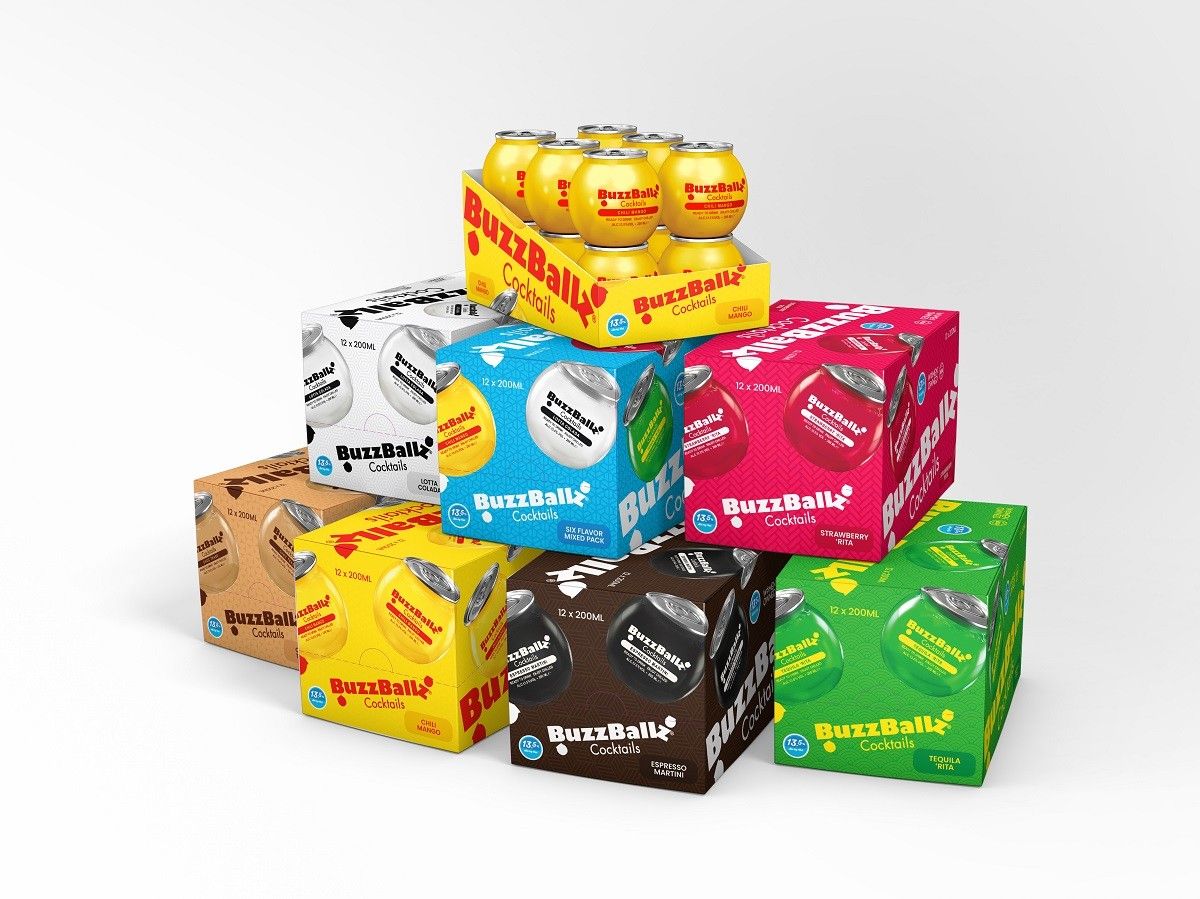 Seven SKUs (200ml; ABV 13.5%) are available to retailers via exclusive distributor, Hammonds of Knutsford, along with extensive branded POS materials to support stores including display units, counter and chiller racks, and eye-catching signage.
"Jointly displaying or promoting products that work well together and using mechanics such as bundle promotions linking them can prove very effective," Relph advises. 
"BuzzBallz Cocktails work especially well when linking with American products. Tex Mex food and snacks are particularly well suited, so consider a bundle with tortilla chips, salsa or dips for the full taste experience, or with popular American candies or fiery snacks."    
BuzzBallz has launched a limited edition, premium Pornstar Martini variant, featuring top quality vodka and passionfruit juice. At 13.5% abv, it is a bar strength offering, expertly blended to create a smooth, seductive, still cocktail with a tropical twist and a zingy finish.
"The popularity of the Pornstar Martini endures in the UK and we know it's dangerously drinkable.  We're confident it will be a firm favourite among cocktail fans and those looking for quality RTD cocktails made with premium ingredients," Relph says.
Now worth £119 million in total retail [Nielsen, 01.07.23], growing significantly ahead of the RTD category (+24% vs +8%), Ben Anderson, Marketing Director at Funkin Cocktails says the thirst for cocktails is only increasing among the consumers.
"Whilst consumers watch their big night out spending, they're increasingly looking to replicate it at home, so adding a few Funkin Nitro Cans to shopping baskets, will offer consumers a serious cost saving, without forcing them to compromise on quality," he notes.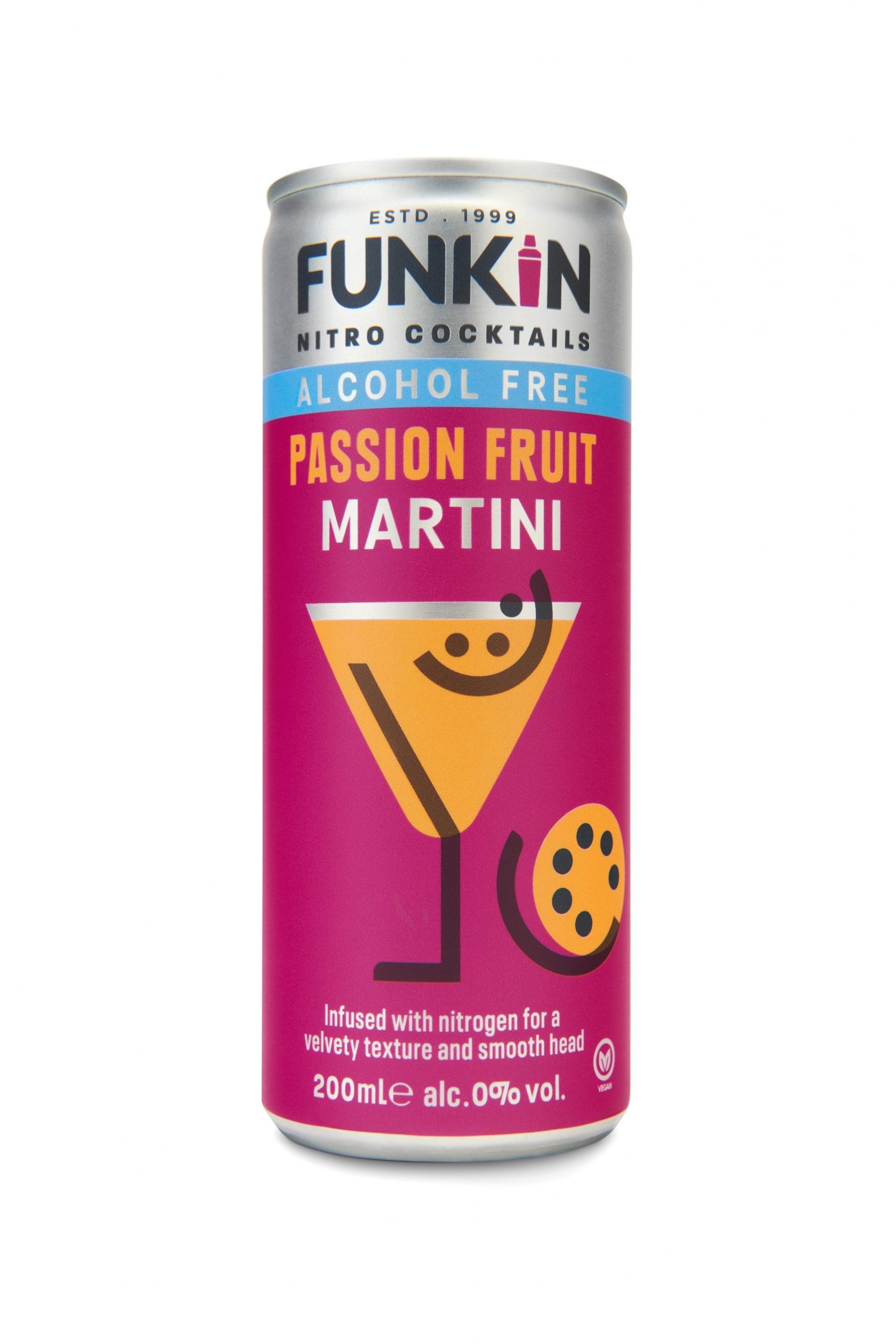 "In fact, Funkin's unique Nitro format infuses nitrogen to deliver the bar-quality imbibing experience of a freshly poured cocktail each and every time."
Anderson adds the brand is constantly innovating to tap into popular consumer trends that can be replicated at home, already launching four new RTD variants into its single serve can range, including Aperitivo Spritz, Nitro Lime Margarita and Nitro Berry Woo Woo, alongside the Alcohol Free Passion Fruit Martini – a 0% take on its bestseller.
"We're also seeing a growing interest in low and no alcohol options, and for those moderating their drinking, cocktails are a great choice," Anderson comments. "With this in mind, we wanted to offer shoppers a satisfying sip that tastes just as good as its alcoholic counterpart – which is exactly why we launched a 0% take on our bestseller, the Alcohol Free Passion Fruit Martini."
Impulse buys
In impulse, RTD cocktails are growing faster than they are in multiple retail, now worth £15 million and up 37 per cent, vs. 22 per cent in multiple retail [Nielsen, 01.07.23]. Single cans and bottles remain the best sellers for RTD cocktails, driving over £2.4m sales over the first three months of this year.
"So, there's a huge opportunity for convenience retailers to get in on the action when it comes to cocktail RTDs – particularly single serve options," Anderson says. "To really make the most of this opportunity, independent retailers should focus their fixture on the bestselling RTD cocktails, prioritising the flavours with mass appeal. In other words, make sure our 200ml Funkin Nitro Cans in Passion Fruit Martini, Pina Colada and Strawberry Daiquiri are taking pride of place in the chiller."
Of these three key SKUs, he highlights the Passion Fruit Martini as an absolute must-stock, selling more than three million cans in 2022 alone, making up 25 per cent of Funkin's total sales.
"We'd also recommend that independent retailers keep a close eye on any events making the most of the final days of summer in their local area which are going to be particularly appealing to young socialisers and tastemakers. Whether that's local festivals and concerts or outdoor cinema screenings, there's often an opportunity to capitalise on passing trade by making sure consumers' favourite cocktails are on offer," he advises.
Anderson stresses on the need to stock all RTDs, including RTD cocktails, in the fridge.
"Whilst shoppers head to the chillers on the hunt for a refreshing drink, many won't have a crystal-clear idea of what they'd like to purchase – offering retailers a chance to boost overall value sales by prompting trade ups to cocktails," he notes
"Plus, regularly restocking chillers and offering multipacks options are a must during times of high footfall so retailers should stock up on Funkin's multipacks, including our Passion Fruit Martini eight pack, to capitalise on group purchases. This is even more important if your store is in close proximity to transport hubs or parks, where shoppers will be especially likely to crack open a canned cocktail en route to an event, or while out enjoying the sunshine."
Art of the Aperitivo
Biggar and Leith, which owns and imports fine spirits from established, family-owned distilleries, offers two aperitifs from Italy – Hotel Starlino and Stambecco – to help Brits transition from working day into early evening socialising.
"The Italian aperitivo moment has firmly established itself here in the UK, with the easy to prepare drinks welcomed at cocktail parties in the home, especially before heading out for dinner," Tim Dunlop, European Commercial Director, Biggar and Leith, says.
"Spritz drinks are popular all year round and require very little preparation or mixology skill to put together impressive, colourful, visually appealing drinks. The Hugo spritz really took off this summer on social media and we know elderflower liqueurs are highly sought after at the moment. Retailers would be wise to stock up on the on-trend ingredient as, apart from spritz drinks, it's great with tonic or soda for a refreshing lower abv drink."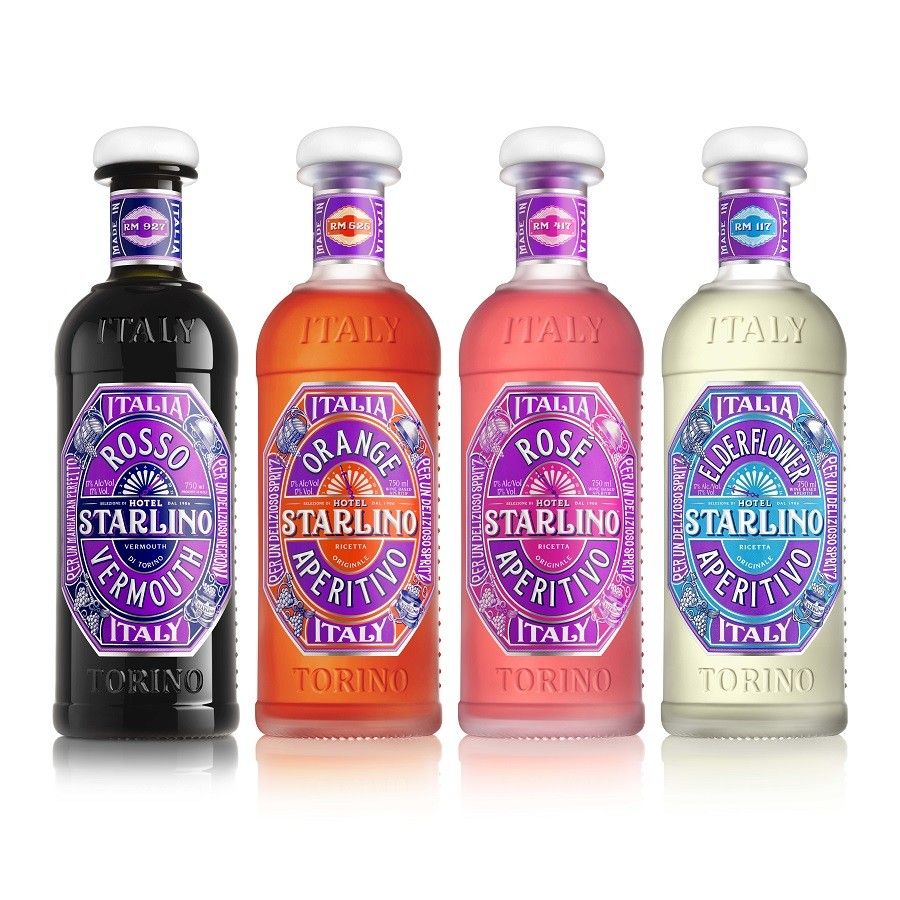 The Hotel Starlino range has four products – an Italian Rosso Vermouth, and three aperitivo liqueurs in elderflower, orange and rosé flavours.
"Our Hotel Starlino range really brings 'la dolce vita' to life and injects new energy and interest to cocktail parties in the home. It's a lucrative sector for local and independent stores with shoppers prepared to pay a premium for good quality ingredients and open to trying new flavour combinations to tap into the latest trends," Dunlop says.
Branded Starlino POS is available to retailers for in-store theatre including bottle racks, tin signs, branded spritz glasses, gift bags, purple sunglasses, and a fun hotel bell.
Stambecco is an elegant range of Italian amaro and liqueurs, distilled in the Piedmont region of Northern Italy. There are two varieties in the range – Maraschino Cherry Amaro and Tiramisu Liqueur – bringing contemporary, familiar flavours to the at-home drinks trolley.
"Coffee and cherry flavours are bang on trend within cocktails and we know both Stambecco variants will appeal to at-home mixologists for cocktail nights in," Dunlop says.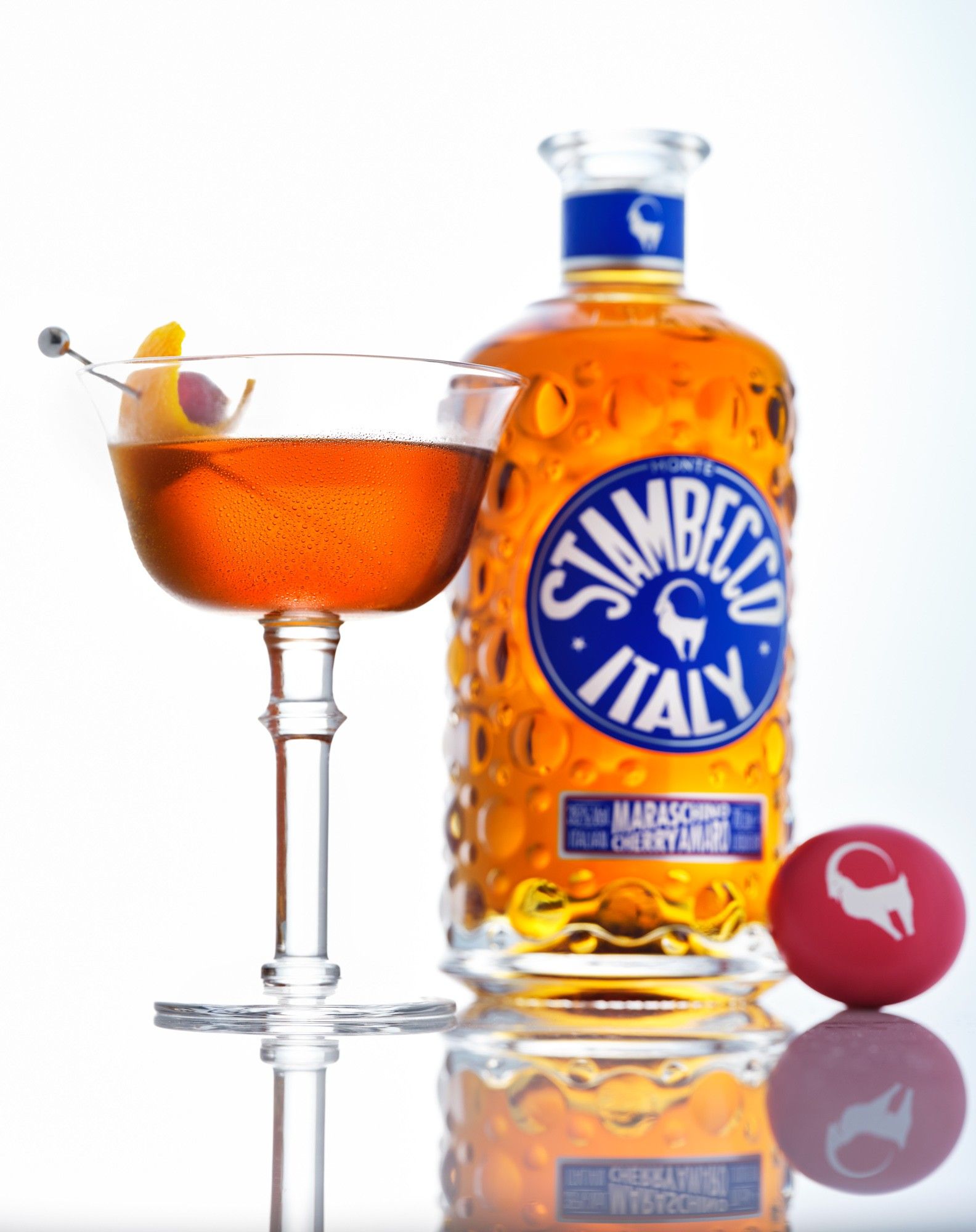 Amaro is taking flight because of its increasing popularity with mixologists and sommeliers, who have got behind the bittersweet aperitif and ensured it is on barbacks in some of the best bars around the world. This popularity has entered into the home in recent years as consumers become more discerning and extra emphasis has been placed on homemade creative cocktails.
"The popularity of at-home mixology and cocktail creation presents a real opportunity for local retailers and there's an abundance of premium quality products for shoppers to choose from," Dunlop says.
"By stocking innovative, contemporary flavoured spirits and liqueurs, stores can establish themselves as a go-to destination for something out of the ordinary. Consumers are constantly looking for new and unusual options, perhaps opting for something they might not have heard of or are curious to try for the first time. 
"Within the context of the cost of living crisis, we expect hybrid evenings to become the norm – pre-drinks are back and cocktails before heading out to a pub or club is a real opportunity for local retailers if they stock the right range to suit these informal drinking occasions."
Hotel Starlino vermouth and aperitivo liqueurs and the Stambecco range are available to independent retailers now via the UK distributor, Craftwork.
Summing up, there are huge opportunities for local and convenience retailers to drive sales of RTDs and cocktails. To maximise sales, stores should stock a range of contemporary, eye-catching premixed drinks options, highlighting abvs, price points and quality, to demonstrate the breadth of options available.