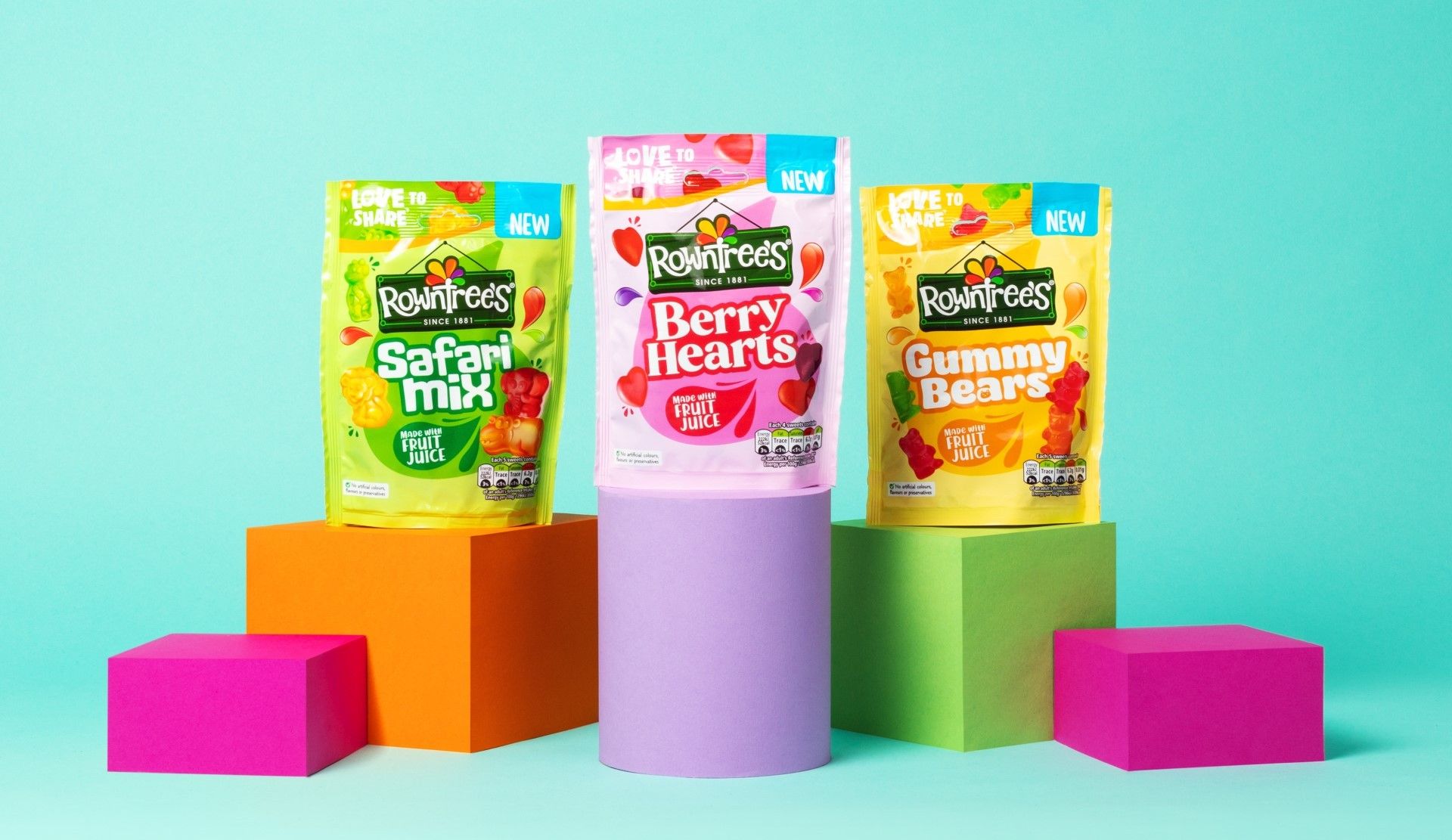 Rowntree's has introduced a non-HFSS range of sharing gummy sweets.
The range is made with real fruit juice and 30% less sugar plus has no artificial flavourings, colourings, or sweeteners, the Nestlé-owned brand said.
The range comes in four formats:
Berry Hearts - The squidgy hearts come in flavour favourites strawberry, raspberry and blackcurrant.
Safari Mix - Giraffes, elephants, hippos and paw prints make up this fun mix with strawberry, orange, lemon and apple flavours.
Gummy Bears – Nostalgic gummy bears in strawberry, orange, lemon and apple flavours.
Jelly Snakes - These two-toned gummy delights come in apple and blackcurrant, and raspberry and orange.
Nestlé has utilised soluble corn fibre which allows a reduction in the amount of sugar and increases the product's fibre content compared to traditional sugar confectionery. The range also contains 5.5 per cent fruit juice.
"Like all of Rowntree's products, the new Rowntree's range has no artificial colours, flavours or preservatives. We've gone one step further with the new range, offering shoppers a yummy, more permissible treat with 30 per cent less sugar that is also non-HFSS compliant,"  Hannah Boyle, Rowntree's brand manager, said.
"The playful range is made for sharing and we're excited to share it with consumers across the UK who I'm sure will love the new shapes which are bursting with fruity flavour."
Rowntree's Berry Hearts, Safari Mix and Gummy Bears 115g (RRP £1.35) will be available in major supermarkets from the beginning of February and wholesalers later in 2023. Jelly Snakes will be available exclusively in Tesco from March.
In other Rowntree's news, Tropical Tots from the Jelly Tots range will be rolled out nationwide from February after a successful exclusive run in Tesco. Rowntree's Tropical Tots sweets are lovely little fruity-flavoured dots in five tasty flavours: passion fruit, peach, pineapple, grapefruit and mango.