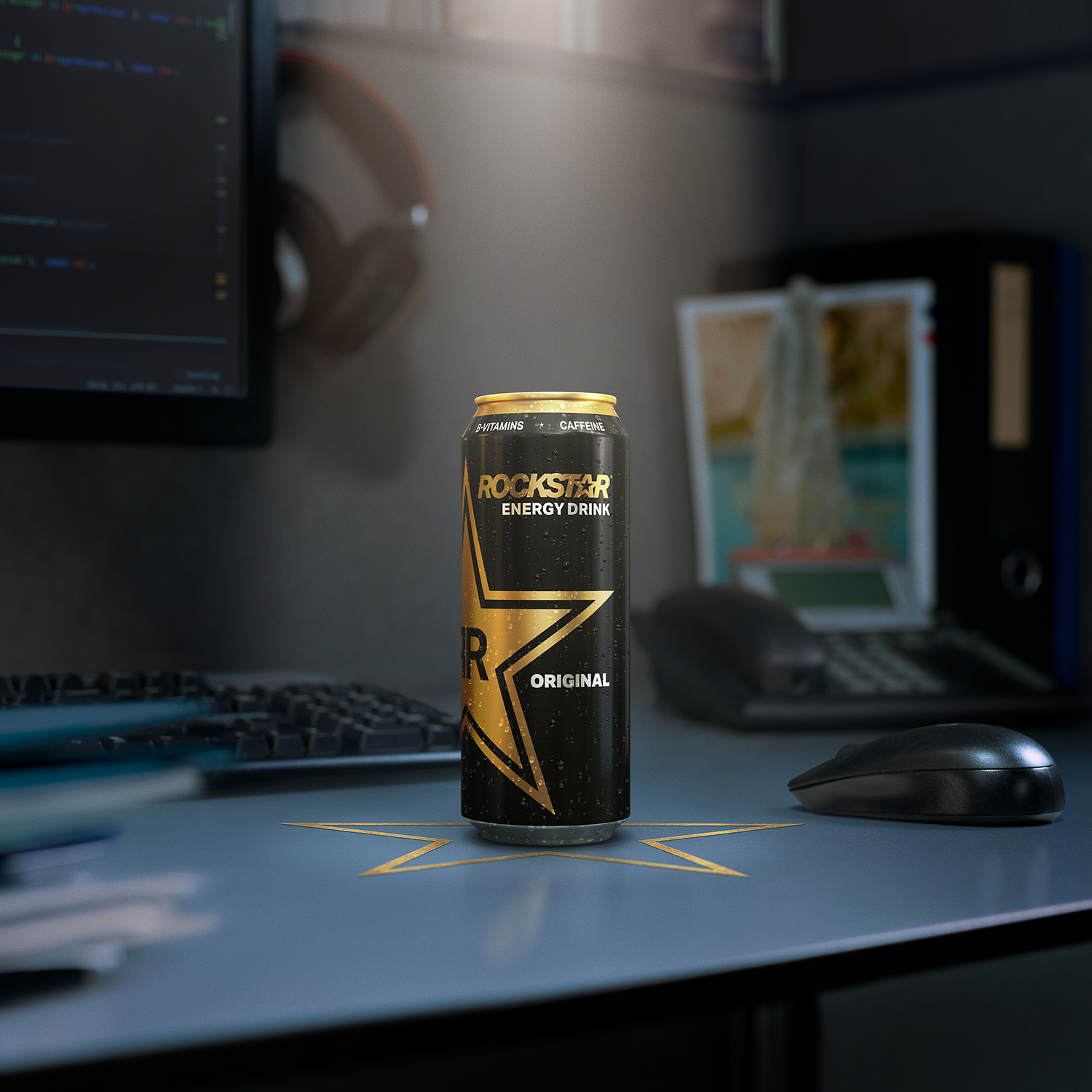 As the new university term fast approaches, energy drink brand Rockstar is set to energise cities across the UK, handing out over 900,000 samples and targeting Fresher's Week specifically. With a further 500,000 samples and experiential activity across universities during September, the brand will be truly unmissable. As part of Rockstar's new global messaging campaign "Fuel Every You", the activation will drive awareness of the brand among a key target audience within energy drinks, and ensure it is front of mind when consumers are in stores.
The "Fuel Every You" creative is running across Point Of Sale, as well as in and around convenience and impulse stores. The aim is to provide a call to action for consumers with variations of the message, including "Fuel The Do It All You'" The campaign establishes Rockstar within the competitive energy drinks category as a brand which is accessible to consumers by meeting a wide range of energy drink needs. It is set to drive awareness of the brand at chillers and throughout stores, encouraging purchase and capturing shopper attention.
"Students are in many ways the ideal customers for the convenience retailer as they are likely to visit often, buy on impulse and keen to try new things," said Ben Parker, GB Retail Commercial Director at Britvic. "With many away from home for the first time, they will be looking for offers and bargains, new ideas and tastes, quick meals, snacks and drinks to fit in with their busy lifestyles.
"When targeting students, it is important for retailers to consider the importance of price-marked packs for best-sellers. PMPs remain key for the convenience market, giving price reassurance and a greater perception of value for money – 43.9 per cent of sales in this channel now go through as PMP, an increase from 38.1 per cent in 2019. Rockstar offers great value with its extensive range of PMPs to shoppers with a variety of flavours, including our latest PMP additions, El Mango and Tropical Punch."
Stimulant energy is the largest category in impulse, with stimulant shoppers spending 92 per cent more than soft drink shoppers in OOH on average. Retailers can maximise this opportunity by stocking a range of energy drinks that cater to shoppers' varying energy needs.
Top Tips for merchandising during the freshers period:
Stock PMP ranges that offer variety and value
Leverage key events, such as Freshers Week, using POS, supplier and brand assets
Leverage activation based on key passion points for students e.g. gaming, using POS to drive awareness
Consider digital pre-shop communication through social media or by geo-targeting shoppers with customer app push notifications
Keep fixtures easy to navigate by brand blocking, so that customers can find products they're looking for
Where appropriate, link with other categories such as crisps, snacks and nuts and offer drink and snack promotions at key times of the day, such as mid-morning or afternoon
Within large stores, consider the benefit of stocking up on HFSS compliant products for student promotions, such as the Rockstar core range, as you will have the freedom to merchandise and promote in-store as you wish