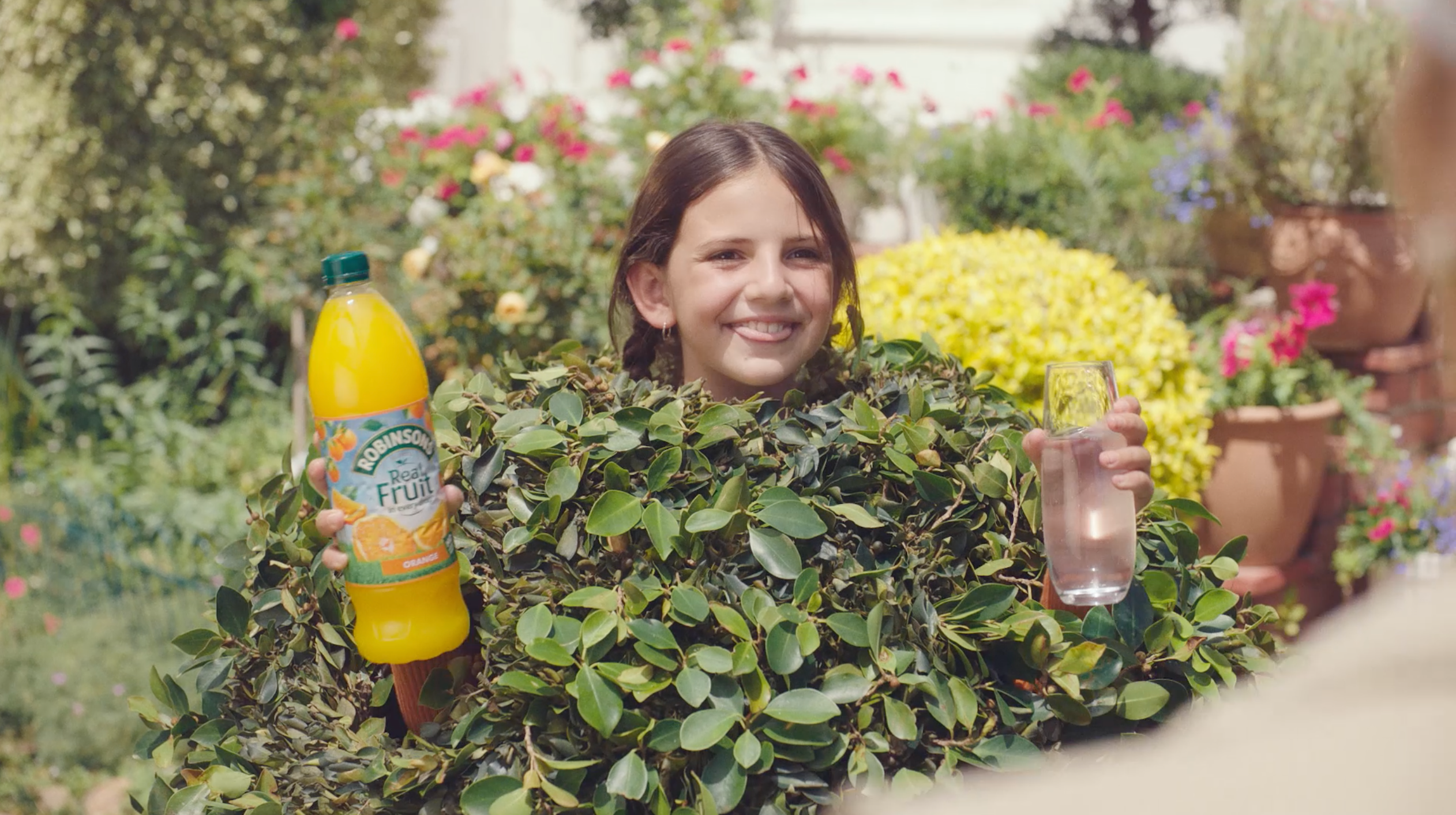 Robinsons is launching a £6.4m campaign this summer with TV, radio, digital, out-of-home and in-store activation that will encourage shoppers to liven up their tap water. The "Let There Be Fruit" campaign will run from April through to September 2021, uniting the full Robinsons portfolio, including Robinsons Squash, Minis and Fruit Creations.
The TV support kicked off from 9th April, with Robinsons squash back on screens for the first time in four years. Three versions of the advert will look at the day-to-day routines of people and the situations they encounter, from gardening and exercising, to simply having a glass of water. The first ad will feature 1L Orange, Apple & Blackcurrant and Summer Fruits squash, while the second will hero Robinsons Fruit Creations Peach & Raspberry and the third will focus on Minis, encouraging consumers to liven up their water anywhere. Throughout the ads the Robinsons range and the "Let there be Fruit" slogan is championed by children to liven up these everyday occurrences.
"Research shows that the number-one need-state for dilutes is taste," said Phil Sanders, out of home commercial director for Britvic. "The 'Let There Be Fruit' campaign will reinforce the messaging that Robinsons livens up the water occasion with great taste and real fruit. The campaign will also ensure that Robinsons is front of mind for shoppers when in-store, and every product in the range will benefit.
The marketing drive will also include a refreshed pack design across the Robinsons squash range with the depiction of fruit more prominent, enhancing the brand's flavour credentials. The 1L double-concentrate packs will feature bolder messaging on their double strength and the number of serves the liquid provides.
The multi-channel marketing drive will run across TV, radio, OOH, digital, in-store and social with the assets for the Robinsons brand having a new look that creates a distinctive and united look and feel throughout the range.