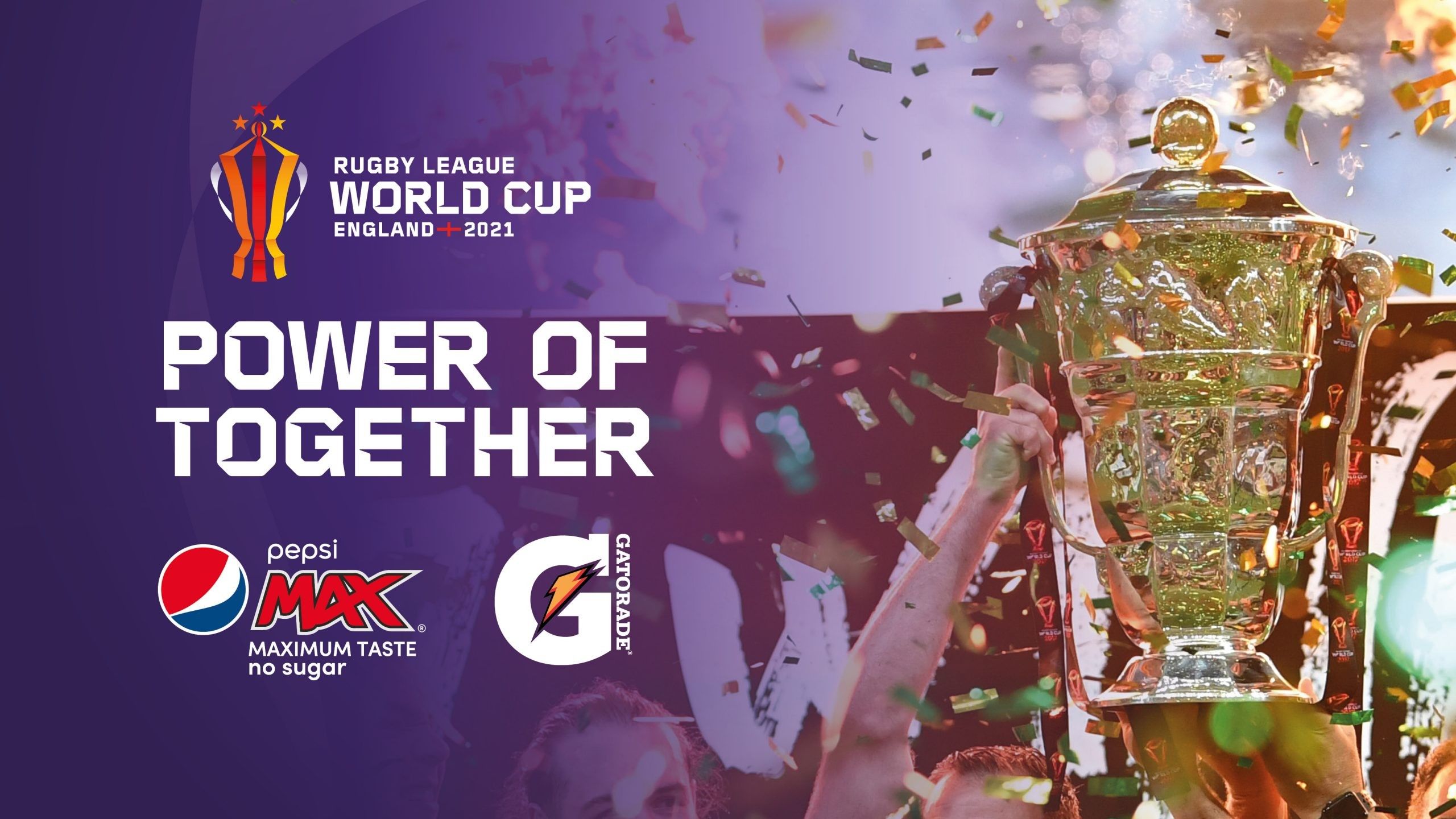 Rugby League World Cup 2021 (RLWC2021) has today (3) signed major sponsorship deals with Britvic Soft Drinks for this year's 61-match tournament.
Pepsi MAX will become the Official Soft Drink of RLWC2021, that kicks off at St James' Park, Newcastle, on 23 October 2021 with hosts England taking on Samoa in the opening Men's game.
Gatorade will further add to the world-renowned brands supporting what will be the biggest Rugby League World Cup in history – staged at 21 iconic sporting venues across England – as the Official Sports Drink.
The brands will receive sales and marketing rights for the tournament, including tickets, experiential and social activation, as well as providing hydration for all players, officials, volunteers and staff at RLWC2021.
The tournament will create history via the Men's, Women's and Wheelchair competitions being held simultaneously for the first time at a major sporting event, with some of sport's most historic venues including St James' Park, Emirates Stadium, Elland Road, The Copper Box and Old Trafford hosting matches.
"Our objective as a tournament is to transcend the sport and deliver the biggest and best Rugby League World Cup ever," said Jonathan Neill, Commercial Director at RLWC2021.
"By welcoming Pepsi MAX and Gatorade as sponsors, we have two of the world's most recognisable brands. RLWC2021 and Britvic Soft Drinks are both purpose-led organisations and are aligned around our commitments to sustainability, equality, inclusivity and doing business in the right way."
Britvic's Adam Russell, Director of Foodservice and Licensed, said: "We are excited to become the Official Soft Drink and Official Sports Drink sponsor of RLWC2021. At Britvic, we pride ourselves on providing consumers with a wide choice of quality soft drinks to suit their tastes and different occasions and with this sponsorship, we're delighted to be offering rugby league fans a selection of our iconic and much-loved brands during a great tournament."