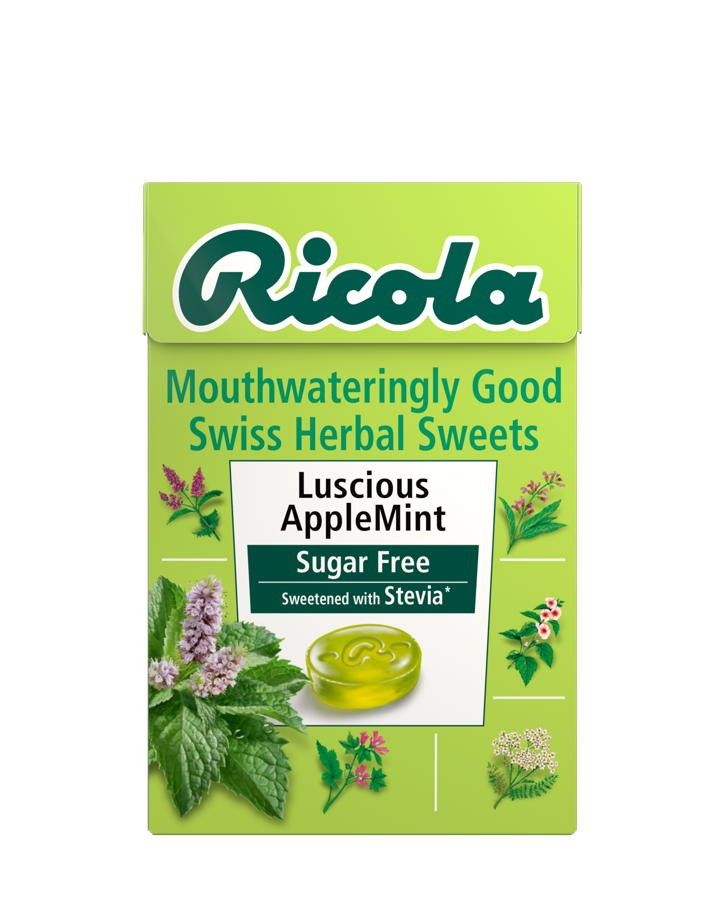 Ricola has launched a new flavour, Apple Mint.
The refreshing, tasty treat comes in a crisp lime green click box packaging, bursting with Ricola's famous 13-herb combination. The sugar free sweets contain just 6 calories per sweet.
Apple Mint will now join Ricola's existing eight flavours that are sold in the UK's leading supermarkets, health food shops, pharmacies and local stores.
Ricola sources 1400 tons of fresh herbs each year from over 100 Swiss mountain farmers and these herbs are grown without the use of artificial pesticides or herbicides. The fact that these vegan friendly sweets are also sugar free and have no artificial flavours or colours, means they are a great guilt free treat.