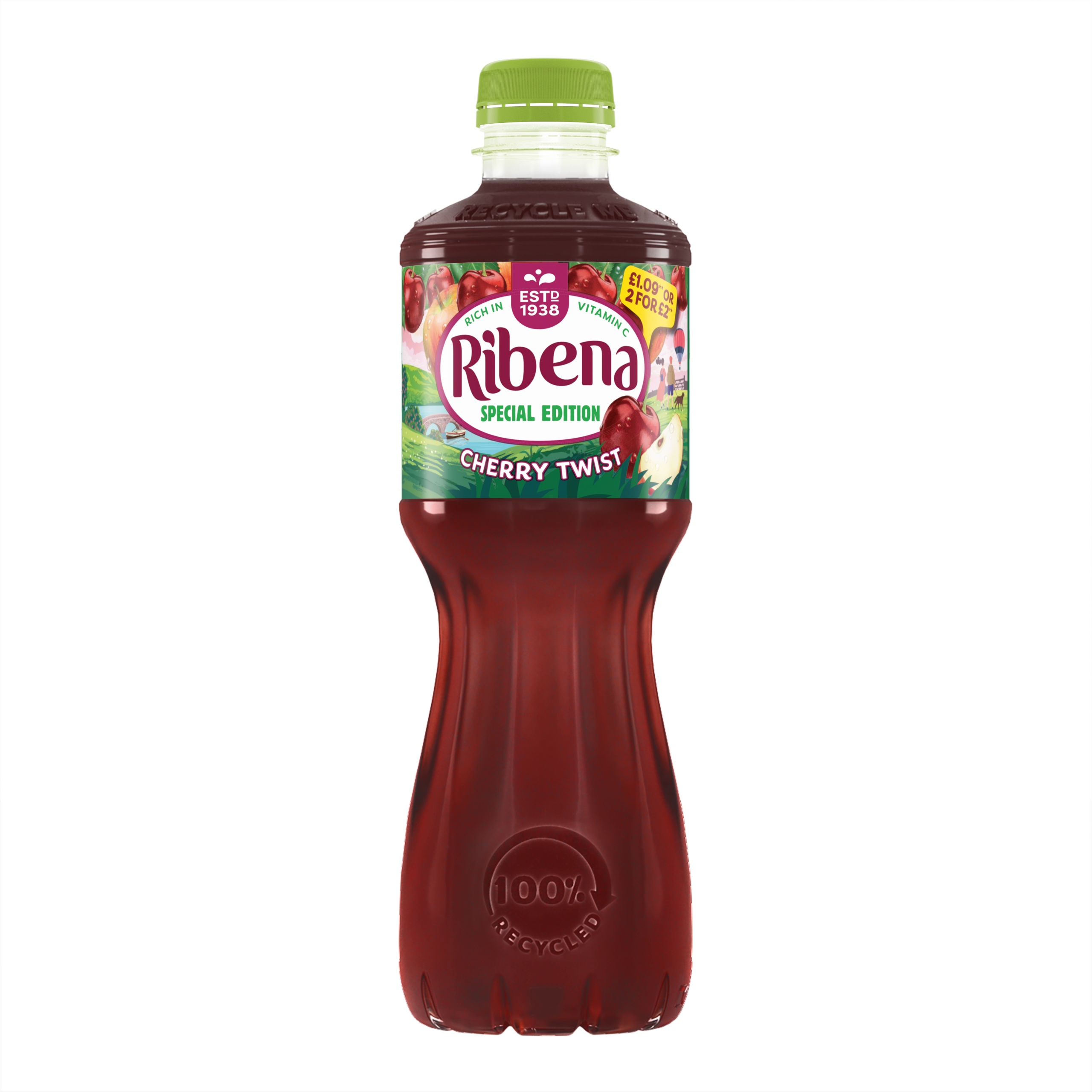 Ribena is bringing a special-edition pack to shelves across the UK this summer. Ribena Cherry Twist is available now in price-marked 500ml bottles made from 100% recycled plastic.
Sales of cherry-flavoured drinks are growing at 20.2 per cent YOY. Given that Ribena brings in more shoppers than any other juice drink brand, Ribena Cherry Twist in its eye-catching bottle design is set to be a hit with consumers.
"41 per cent of juice drink purchases are unplanned so there's lots of opportunity to excite shoppers and encourage a purchase through an iconic brand like Ribena," said Helen Passard, Head of Ribena at Suntory Beverage & Food GB&I. "A new flavour like Cherry Twist is the perfect way for retailers to do just that."
Ribena's 500ml range will be supported by a £3.7M advertising campaign landing throughout 2021 across TV, social media and in-store marketing. As well as featuring recycling messages on the bottle, all advertising will encourage consumers to recycle too.
New Ribena Cherry Twist will also feature as part of SBF GB&I's first ever cross-brand consumer promotion running across its core brands this summer. Consumers will have the chance to win a host of summer prizes such as camping, biking and for Ribena entrants, barbecue prize bundles – helping to boost visibility of Ribena's latest new drink alongside the rest of the leading range.
The new 500ml cherry-flavoured drink joins Ribena Blackcurrant, Blackcurrant No Added Sugar, Strawberry, Very Berry, Raspberry, Pineapple & Passion Fruit and Mango & Lime in the brand's 500ml range.