Even as the petrol and diesel shortage has eased and the situation has improved, retailers are beginning to worry about the shape of the all-important Christmas trading this year, with labour shortages continuing to threaten supply chains for everything from pork, petrol and poultry to medicines and milk.
While the forecourt stores bore the brunt of the fuel shortage, other retailers were also impacted nonetheless, with deliveries to the stores disrupted and availability of the stock at cash carries, already strained due to the lorry driver shortage, further affected.
"We are really affected in this shortage," Imtiyaz Mamode, of Premier Gosport in Hampshire, said. "The suppliers are not coming on time, wholesalers are not coming on time, we are not getting much of fresh products, and even the deliveries are intermittent as well."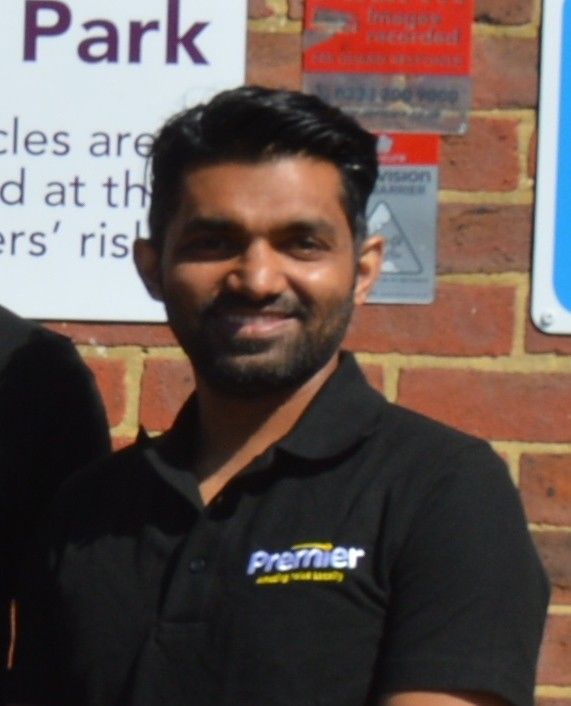 Mamode added that they sometimes missed deliveries altogether as suppliers were lacking of fuel and didn't want to risk it.
"One or two suppliers are based in London, so while driving from London to here they have to think whether they got enough fuel to go back and does it worth doing that or not. Because they have to wait for several hours in the queue," he explained.
Nico Ali, who runs the Premier Top Shop store in Scotch Estate, Jarrow, says the situation is equally grim at cash and carries.
"You can't get most of the lines in the cash and carry. If I'm going to Booker in the morning, I'll have to do three or more cash and carries, like Bestway or United, to get supplies in. The thing is its very difficult. The shelves are bit empty in the shop," he said.
Forecourt stores, meanwhile, have seen sales going down considerably in the two weeks of panic-buying fuel, as the long queues meant shoppers only wanted to get their fuel and go.
"Some of our members are talking about sales down between 20-30 per cent in convenience stores. Some even more," said Gordon Balmer, executive director of Petrol Retailers Association (PRA) which represents independent fuel retailers who now account for 65 per cent of all UK forecourts.
"Motorists want to get into a forecourt, fill up and drive off. If they sit there any longer than they need to, they'll start to get some other people in the queue. And that means that they're not going to the store to buy your items," he told Asian Trader.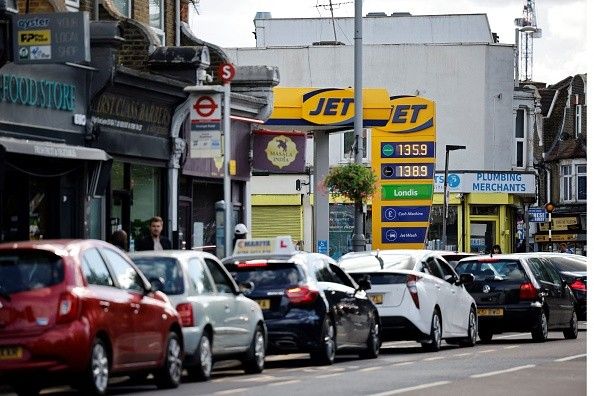 David Wyatt, owner of Shell/Costcutter fuel garage and convenience store on the A264 between Crawley and East Grinstead, West Sussex, concurred. Good Covid procedures meant the store usually attracted a lot of customers, but he said those customers were not coming in because they have so many cars on the forecourt.
Spectre of abuse
As tempers flared in the queues, petrol station staff sometimes found themselves at the receiving end of verbal and physical abuse, something we have seen earlier when retailers had to ensure Covid-appropriate behavior during the pandemic lockdowns.
"We have had some unfortunate incidents when people have obviously been trying to control the traffic queue and trying to make sure that fuel is purchased in an orderly manner. There have been some issues of unfortunate racial abuse, as well as threats of violence," Balmer said.
Wyatt said people mostly co-operated with their efforts to maintain the flow of traffic. "But, you will always get the odd one person that wasn't happy to be told that he was going to be restricted or whatever," he added. "I've had no real issues, a bit of abuse, but nothing really worth talking about."
"Most people have been appreciated that we're taking the time to manage the queues, and restricting the sale so more people get it."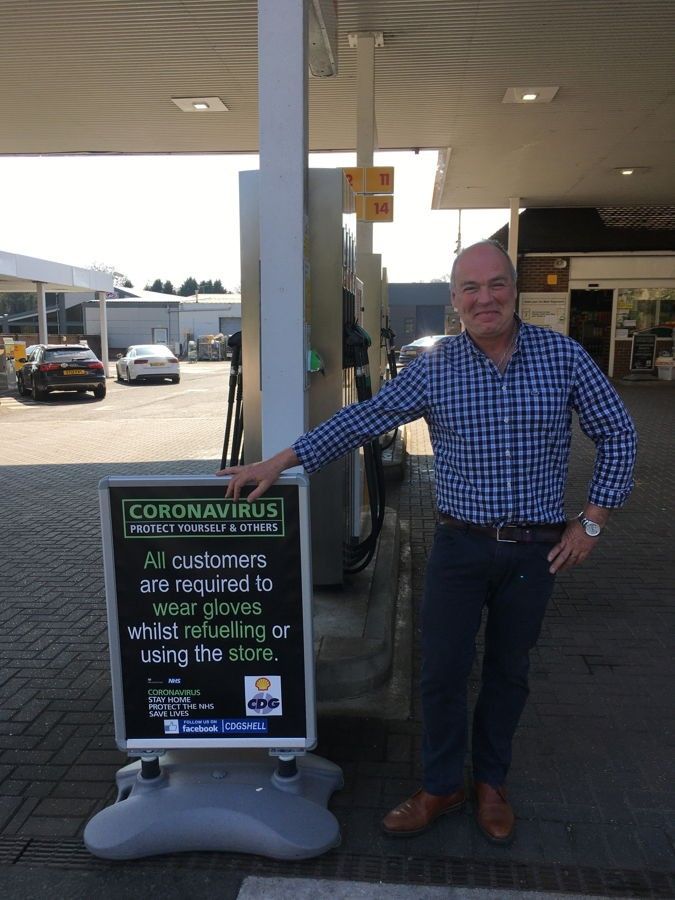 Wyatt, like many of his fellow retailers, used rationing to keep the petrol station open. "Whilst rationing we find that we can trade for a couple of days and we're out of stock for a day, then we trade for couple of days and out of stock for a day. It's not just us; surrounding garages aren't getting the supply they should have. So when whatever side gets fuel, they then get swamped, obviously," he said.
And, even after two weeks of panic buying, he didn't find things returning to normal. "I mean we're open today (Oct. 5) and we are still busier than we would normally be and there's still sites around us without fuel," he said. "But it's not as bad as it was two weeks ago, so I would say its getting better."
Balmer explained that the shortage has always been acute in London and the South East when compared to other areas because of the density of vehicles. "There's less fuel stations to serve more vehicles in the London area than other parts of the country," he noted.
'Get your stuff in now for Christmas'
Shortfalls in drivers and foreign workers have raised fears of more general shortages, with suppliers, wholesalers and supermarkets all struggling to stock up before Christmas.
Ali informs us that the wholesalers have already given the signal out to whomever Christmas buying: 'There's already challenges, get your stuff in now for this Christmas, we're gonna struggle.'
Ali who gave out presents and hampers to the vulnerable people living in his estate and children coming into the store last Christmas, says that some products are already missing when he tried to get a few things for this year.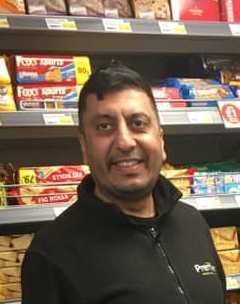 "From my point of view, I think there is going to be certain lines we will not be able to get. Because when you go to that cash and carry to see if that stuff is there, if you're not there, and they had one, you will miss out. When we come in the morning, stock might be not there, but it might come in afternoon. To be honest, I think it's affecting everybody," he says.
Wyatt agrees to that and suggests: "When you can buy something, get it. Don't assume you're going to get it next week, if that makes sense," adding that it's inevitable that this is the 'new norm'.
"As a country with Brexit, Covid and all the things that have gone on, I think this is more of the norm. We live in a country where a lot of it is last minute, food coming in, everything's on a tight schedule. So when something interrupts it, this is the end result," he notes.
Balmer says that the issue is rather structural, concerning the logistics industry. "They need to quite simply get more lorry drivers."
Britain is short of some 100,000 lorry drivers, according to the industry body Road Haulage Association, as a result of workers leaving the industry, Brexit and the pandemic, which put a stop to driver training and testing for about a year.
Ministers have repeatedly denied that the fuel crisis has anything to do with Brexit and have cast the trucker shortage as a global problem, though other European neighbours have not experienced queues at gas stations.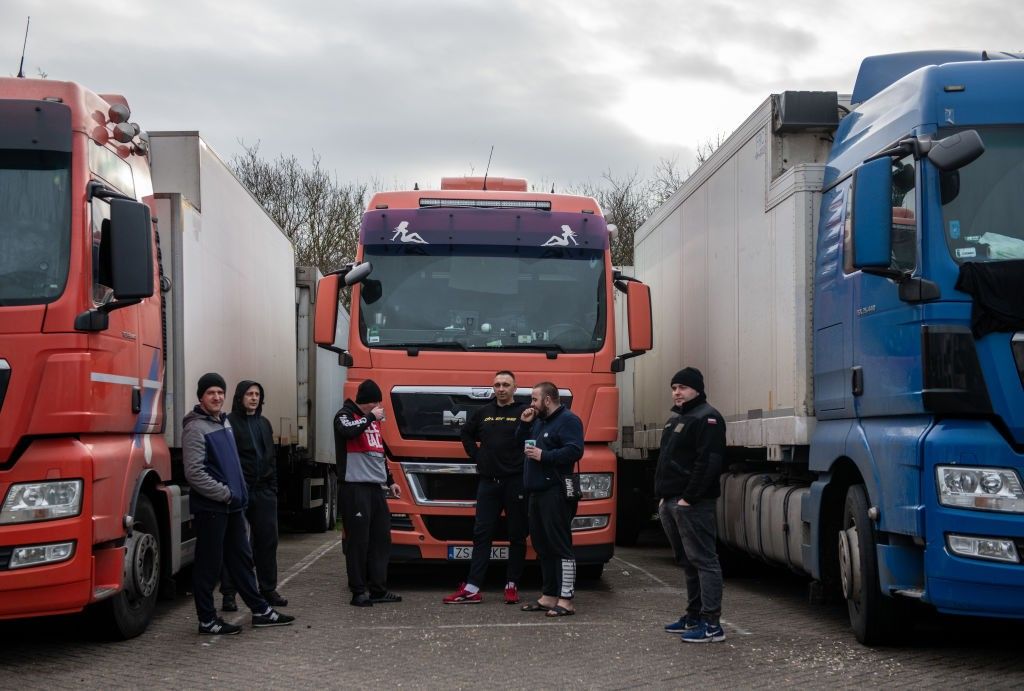 The government has made a U-turn on its tougher post-Brexit immigration policy, relaxing curbs to give short-term visas to 5,000 foreign lorry drivers and 5,500 poultry workers to help plug staffing gaps.
But in the week since ministers introduced the scheme to help fill vacancies, a meagre 27 applicants from the EU have come forward to drive tankers in the UK, even when 300 visas are earmarked for immediate issuance.
Labour shortages have raised fears of a shortage of turkeys for Christmas. Pig farmers are saying that the lack of butchers and abattoir workers – many from overseas – could see up to 120,000 animals slaughtered and incinerated rather than going into the food chain.
However, Prime Minister Boris Johnson is resisting any further easing, saying he wants to see a 'high-wage, high-skill economy' rather than mass immigration which would drive down salaries.
A silver lining
One thing that Mamode finds consolation in is the fact that customers now understand the issue of stock availability as they have now faced the same situation as well.
"Now the customer knows that it's not us who have been out of stock but all the supermarkets and other retail shops have also been facing this problem," he says.
Pete Patel, who runs six stores, shares the sentiment. "When you go to supermarkets, they're also struggling, so everyone's accepted this as a general issue." Consequently, no one's is panic buying in the stores, he adds.
Mamode, in fact, thinks the press has a lot to answer for the run on the pumps after supply issues initially prompted the temporary closure of a small number of retailers.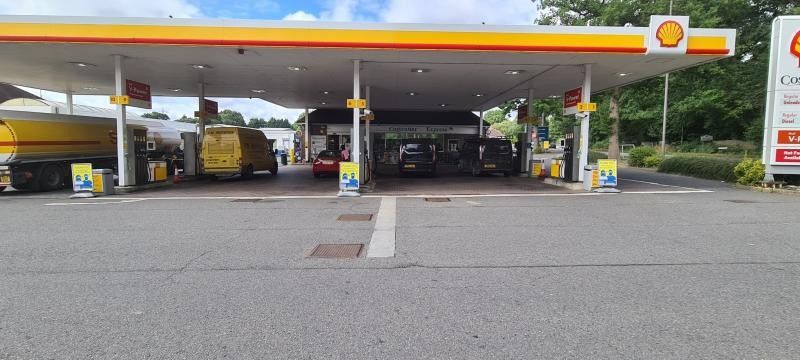 "There's no shortage of anything. The only problem is the media is always doing something and trying to convince the audience that these are the shortages," he asserts. "So when they are coming to know that there is a shortage, customers are trying to buy in bulk and basically they are suffering in the long run."
He notes that the panic buying is making the shortage of a product and if customers buy the product in a quantity they used to buy there won't be any sort of shortage at all.
Pete tells us that he has seen a silver lining amid the fuel shortage: a return to shopping locally. "In fact, the fuel shortage has actually helped me with sales in the last week because people are not driving anywhere."