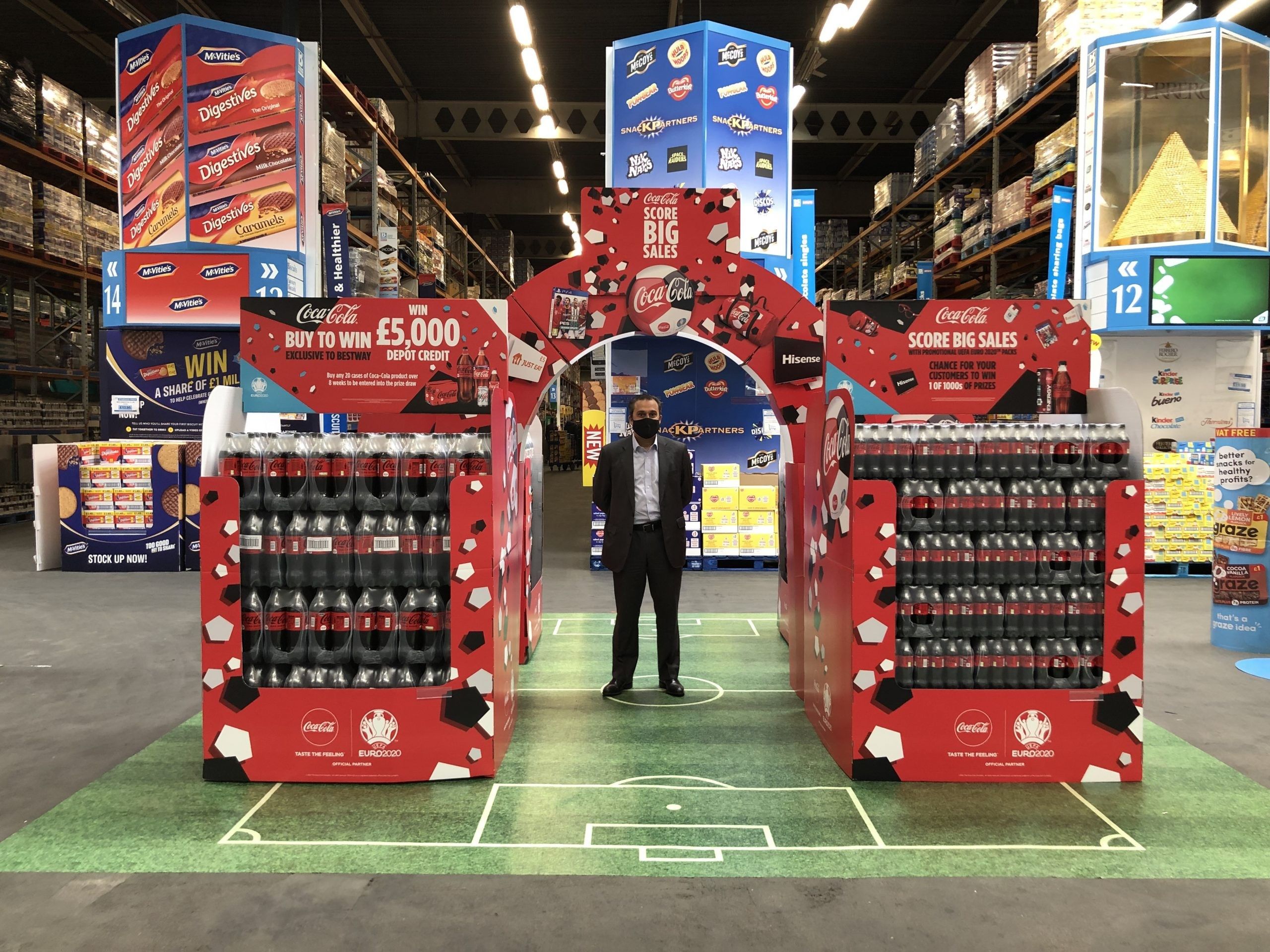 Bestway Wholesale has announced that one of its retailers has won £5000 depot credit as part of an exclusive partnership with Coca-Cola Europacific Partners (CCEP). The promotion, which was linked to the Euros 2020, was developed to drive footfall into depots and has delivered an incredible sales uplift.
The exclusive "Buy to Win" deal offered retailers a chance to win £5000 depot credit if they bought 20 cases of Coca-Cola, Coca-Cola Zero Sugar or Diet Coke over the eight weeks of the promotion. The winning retailer, Blackfield Post Office in Southampton, was picked from a prize draw.
The campaign was supported by a stunning POS display in depots which helped to drive excitement, momentum and interest around the Euros.
"We have worked closely with CCEP for a number of years and they have a thorough understanding of our customers and our business," said Bestway MD Dawood Pervez. "This promotion was well conceived and well received and has been a win-win for both parties. It has also strengthened relationships between our depot staff and our retailers.
"The incentive scheme is a great example of how wholesalers and suppliers can work together for the benefit of the retailer. Not only did it smash all our expectations but it showcased the associated benefits of collaborative working with an offer that really met our customers' needs.
"I would like to extend my congratulations to the winner of the inventive – Ayesha Noor – on being the lucky recipient of £5000 of depot supplies".
Ayesha Noor, Manager at Blackfield Post Office in Southampton, said: "Winning the £5000 depot credit was a moment I will never forget! It will make a huge difference to us over the next few months – it was a super promotion, great fun to be part of, and even better to win…"