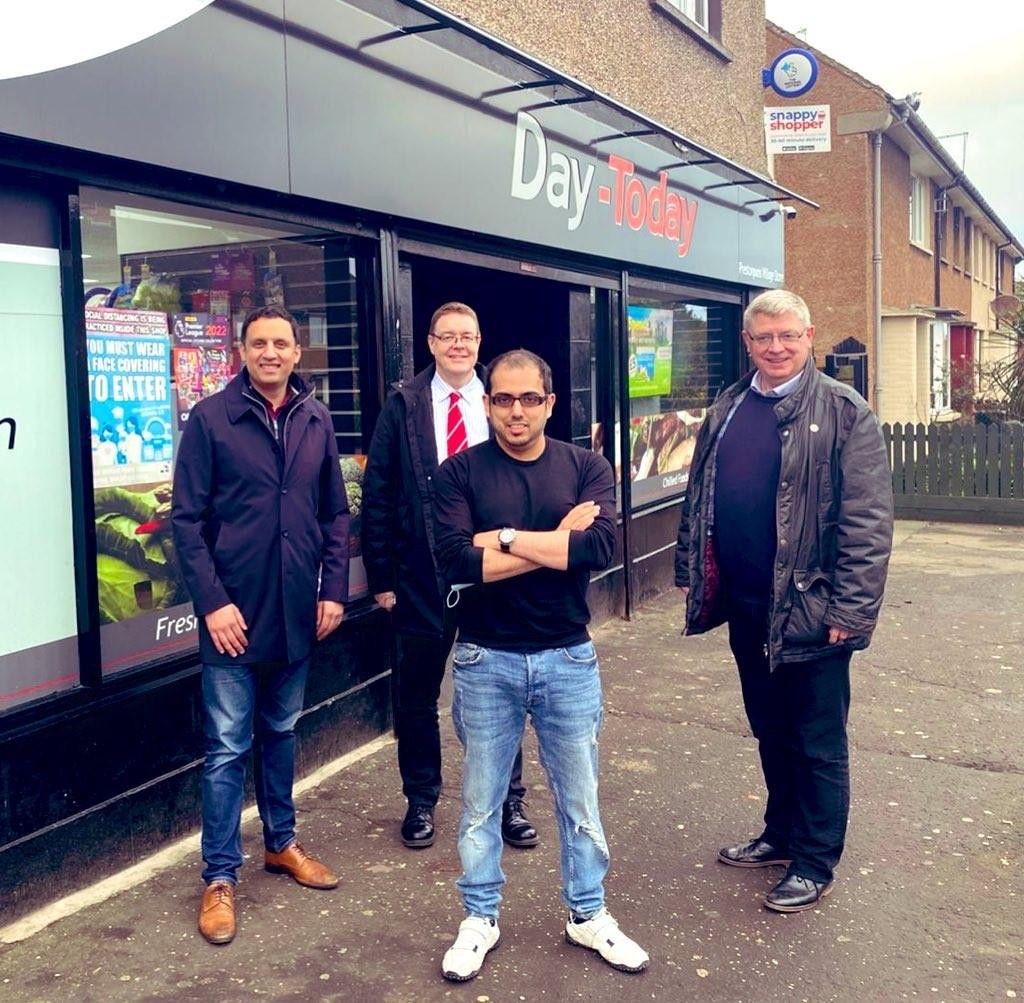 Scottish retailer Ferhan Ashiq said will a huge rise in overheads will force store owners to shut up shop unless action is taken.
Ashiq, who owns shops in Prestonpans and Levenhall, East Lothian, said the recent hike in energy prices, coupled with forthcoming increases in the minimum wage and associated employer contributions, will have a devastating effect on small businesses.
"The renewal price for my electricity contract went up from £19,500 to £45,000, and when you add on all the other extra costs it's becoming more and more difficult to keep trading," he said.
"Other retailers have contacted me to say they have the same concerns. Businesses in general are going to start failing this year unless something is done about energy prices."
Ashiq, who is the president of Scottish NFRN, recently met with Scottish Labour Party leader Anas Sarwar MSP and his local MSP Martin Whitfield to explain the problems facing retailers and other small businesses, ahead of the by-election in East Lothian.
"I've been having regular conversations with Martin Whitfield about the serious challenges we are facing and I wanted to air my views that unless something is done, more businesses will start to fail and eventually close," he said.
"He explained that the Scottish government has limited powers at their disposal on the issue of rising energy prices and that it is a matter reserved for Westminster. That being said, there are other avenues we can explore that may help mitigate rising costs. He suggested raising these points at the meeting with Daniel Johnson MSP on February 24 to eke out a strategy."
Ashiq said that the cost of winding businesses down would also run into the thousands.
He explained: "On top of everything else, there is the added burden of closure costs, with penalties for early termination of other contracts.
"When someone is closing down their business due to factors beyond their control, their closing expenditure should be minimalised by legislation. It adds financial burdens and mental health issues upon that particular individual."