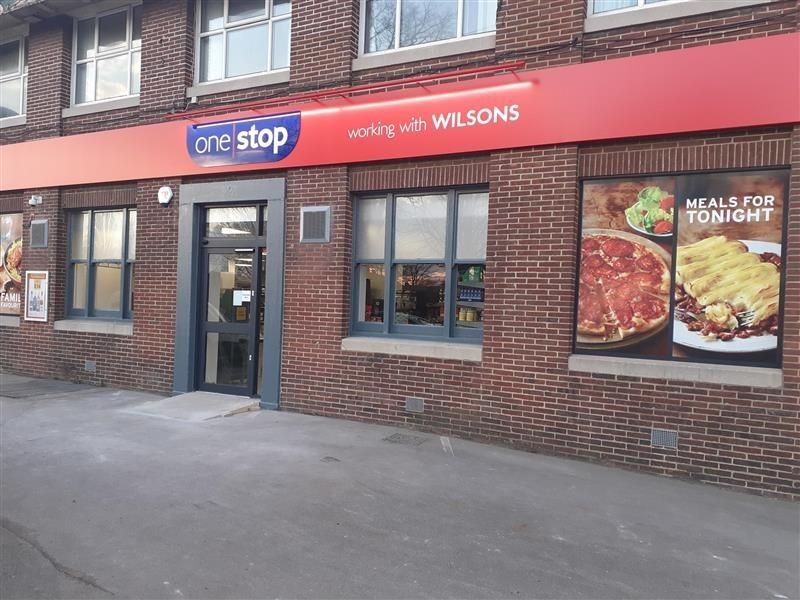 One Stop retailers Daniel Wilson and his brother Craig have just opened their 14th store, with another two due to open in quick succession.
"We don't have a particular number in mind that we want to open every year; we just look for opportunities and if they look like they'll work we go for it," Daniel, a former accountant, says.
The Wilsons' latest store sees them breathing new life into what was once a much-loved pub which had fallen into disrepair over the years, the Jolly Farmers pub in Thornaby, Stockton-on-Tees.
"In its day the Jolly Farmers was a thriving pub, at the centre of the community with a good catchment for the Thornaby Airplane Factory," Daniel says.
The brothers have opened at least one store every year since they joined One Stop in 2015.
"If I see an interesting site, I'll go and visit it, or even just use Google maps to get an idea. If it looks good, then One Stop will run a demographic report for us. This enables us to look at various things from how much housing there is in the area to if there are workers close by. This all affects how successful a store will be," he notes.
This tactic is certainly paying dividends at their Quay Road One Stop in Bridlington, which opened on 5 November last year and has surpassed all weekly sale expectations.
John Miller, head of franchise at One Stop, comments: "Daniel and Craig have carved themselves a superb business through the One Stop franchise model and are, without doubt, showing what can be achieved in a relatively quick time. There have never been more opportunities for business owners to reap the benefits of convenience store retailing as people turn to their local communities to service their shopping needs.
"Many of our franchisees operate multiple stores as the appeal of a disciplined retail model and our state-of-the-art technology allows them to run them with speed, efficiency and consistency. Last year cold starts accounted for 50 per cent of new openings, which also reflects the acceleration of needs and opportunities for convenience stores."
With more new sites in the pipeline and all their first stores now undergoing refits, Daniel says the model they have developed with One Stop is crucial in running different sites whilst taking the workload off them.
"The ordering functionality is automatic, so my staff can focus on managing the stores and serving customers. We have some local produce, a reasonable but not over complicated 'Food to Go' range and a similar model for all our sites. I've put in an experienced manager who helps us oversee the stores and looks through the automatically generated orders. She will check them to see if we have seasonal products, and make sure that everything looks right, it's all very straightforward. Having been with another symbol group where we had to create orders for ourselves, it's a breath of fresh air to have these systems in place," Daniel explains.
"The promotions in store are great. We don't price adjust anything; we're happy with how One Stop run the pricing and we're comfortable with the margins we get, and we still remain competitive in the market."
So, what's next for the Wilsons?
"We've got three stores opening up and lots of refits going on. We're also moving one or two stores to double their size and then we've got a busy tourist season to look forward to!"