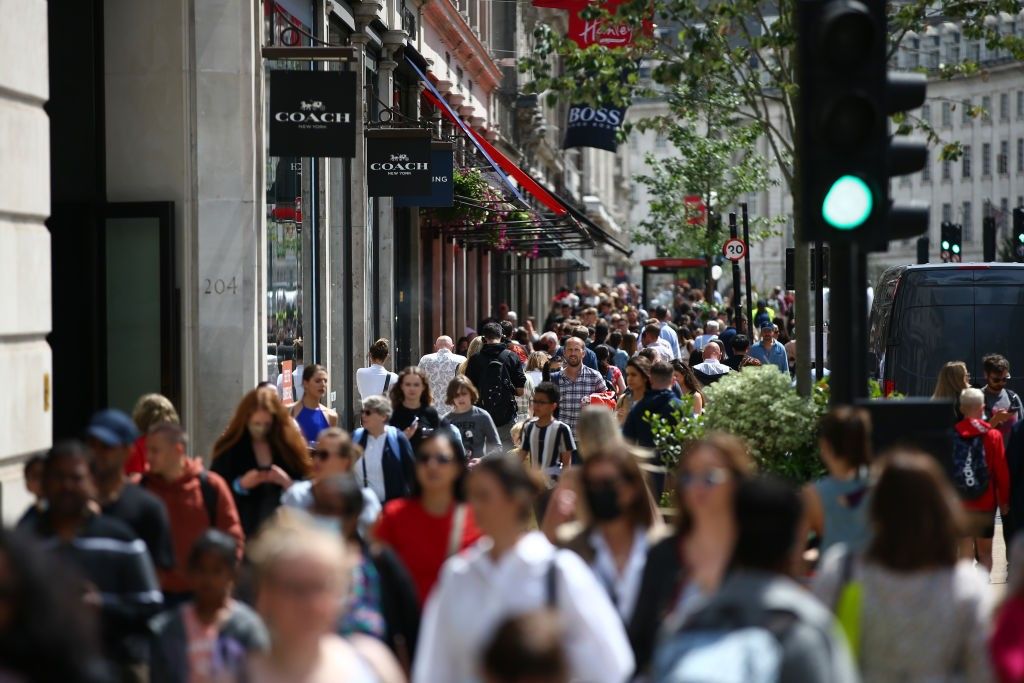 Stock levels hit a record low across retail and the distribution sector as a whole in relation to expected sales, the latest CBI quarterly Distributive Trades Survey has shown, as the businesses are grappling with an ongoing staff and supply shortages.
In the distribution sector, this marked the fifth consecutive month in which a record low has been reached, and within retail, the proportion of deliveries from suppliers accounted for by imports also fell sharply, at one of the fastest rates in the survey's history.
"There are signs of operational challenges still biting, with stock levels reaching another record low and import penetration falling. Disruption is being exacerbated by continued labour shortages, with many retailers reliant on younger employees currently awaiting their jab," Alpesh Paleja, CBI Lead Economist, said.
McDonald's yesterday confirmed that it had taken milkshakes and bottled drinks off the menu at all of its British restaurants as it battled the supply chain issues.
The company did not specify what the issues were but said it was working hard to return the items to the menu as soon as possible.
"Like most retailers, we are currently experiencing some supply chain issues, impacting the availability of a small number of products," a McDonald's UK and Ireland spokesperson said in a statement on Tuesday (24 August).
"Bottled drinks and milkshakes are temporarily unavailable in restaurants across England, Scotland and Wales."
Retailers, cafes and restaurants are struggling to cope with a shortage of drivers, and in particular heavy goods vehicle (HGV) drivers, and food processing staff after Covid-19.
While new drivers struggled to train and qualify during spells of the pandemic, Britain has been hit by an exodus of European drivers, with the Road Haulage Association estimating that around 30,000 have stopped operating in the country since it left the EU single market in January.
Chicken restaurant chain Nando's last week was forced to temporarily close more than 40 outlets in Britain due to staff shortages in its chicken supply chain.
McDonald's rival KFC has also said on Twitter it was struggling to stock some items or use its normal packaging due to "disruption" in recent weeks.
Unprecedented shortages of both staff and materials are hampering Britain's post-lockdown economic rebound, a closely watched economic survey showed on Monday.
The composite purchasing managers' index (PMI) hit a six-month low of 55.3 points, compilers IHS Markit and the Chartered Institute of Procurement and Supply said in a statement.
That compared with a reading of 59.2 in July, but it held above the key 50 level to indicate expansion.
The CBI survey has, however, shown impressive sales growth in the year to August, with retail sales growing at the sharpest pace since December 2014, and orders growth hitting a survey record high. The survey of 104 companies, of which 42 were retailers, found that while firms expect orders and sales growth to slow next month, both are ultimately set to remain strong.
Despite signs of operational challenges, investment intentions for the next 12 months picked up in the year to August and are now at their strongest since February 1994. Overall, retailers expect the business situation to improve slightly over the coming quarter.
Meanwhile, sales volumes growth in wholesaling eased in the year to August but stayed above the long-run average.
"A ramping-up in retail sales growth in the year to August shows just how much consumer demand continues to spur economic recovery. While sales growth is set to remain strong, a more definitive shift in household spending towards consumer services is anticipated later in the year – leading to greater normalisation of growth in the retail sector," Paleja added.