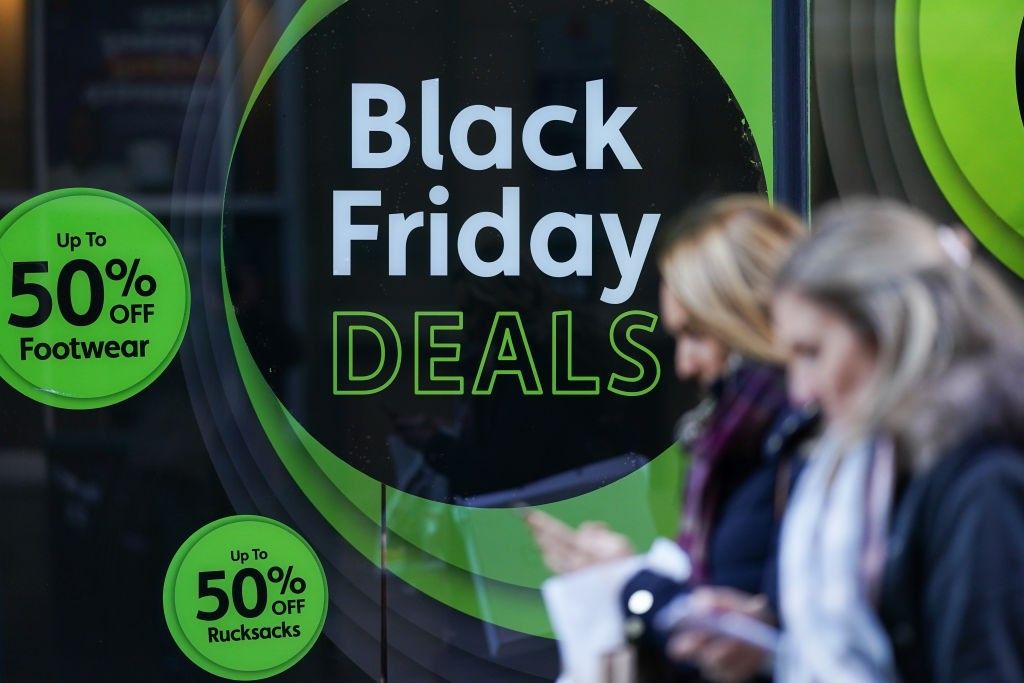 Retail sales increased by 5 per cent in November, as Black Friday has now become a month-long affair, with deals spread over a longer period than ever before.
This compares against a growth of 0.9 per cent in November 2020 when retail entered a second lockdown, pushing many consumers to buy goods online.
The BRC-KPMG Retail Sales Monitor has also shown that total retail sales grew 4.1 per cent on a two-year basis during November compared with the same month in 2019.
"The high street dominated sales growth during November as consumers buoyed by the continued roll out of the vaccine programme, and eager to ensure they secured the gifts they want for Christmas, headed for physical stores to do their festive shopping," commented Paul Martin, UK head of retail at KPMG.
Food was in decline year-on-year for the month of November, and decreased 0.5 per cent on a Like-for-like basis over the three months to November. Non-food was in growth year-on-year in November, and increased by 0.9 per cent on a like-for-like basis in the three-month period.
"Food and drinks sales in November struggled to compete with the same period in 2020 when sales soared as we entered the second national lockdown. However, activity did pick up in the second half of the month as shoppers started to ramp up spending in preparation for Christmas and the festive period," commented Susan Barratt, IGD chief executive.
She noted that IGD's Shopper Confidence Index improved slightly in November as 61 per cent of shoppers look forward to getting back to traditional Christmas celebrations.
"While over two-thirds (67 per cent) of shoppers think Christmas is a time to splash out on food, more are setting a budget on their Christmas food shopping (31 per cent compared to 26 per cent in '20) as we see the rising cost of living starting to take hold. Our ShopperVista research also reveals that 29 per cent of shoppers now expect food to get much more expensive in the year ahead, the highest level recorded, with increasing numbers claiming to already be experiencing rising food and energy bills," she added.
Online non-food sales decreased by 17.9 per cent during November, compared to November 2020 when the UK was in lockdown. On a two-year comparison, online non-food sales increased by 18 per cent in November.
Non-food online penetration rate decreased to 47.5 per cent in November from 71.0 per cent in November 2020, during the second lockdown. However, it was up 10.4 percentage points on the 36.9 per cent seen at the same point in 2019.
Looking forward to Christmas, Helen Dickinson, chief executive of British Retail Consortium (BRC), said sales could be more spread out than in previous years.
"Consumers, erring on the side of caution, are shopping for gifts earlier to get ahead of issues relating to shipping and transport. Meanwhile, retailers are doing everything they can to prepare stores, warehouses and deliveries ahead of Christmas, prioritising all the food and gifts that customers will need to enjoy the festive season," she said.