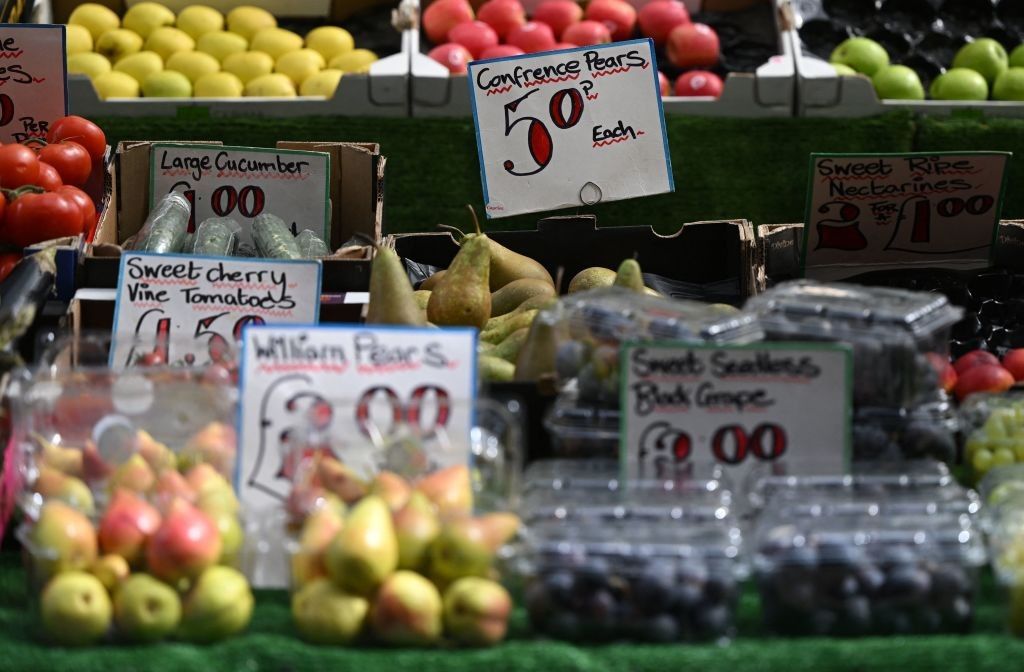 Shop price annual inflation accelerated to 2.8 per cent in May, up from 2.7 per cent in April, according to the BRC-NielsenIQ Shop Price Index.
This marks the highest rate of inflation since July 2011.
Food inflation increased to 4.3 per cent in May, up from 3.5 per cent in April, the highest rate since April 2012. Fresh food inflation touched 4.5 per cent (April: 3.4%) and ambient food inflation, 4 per cent (April: 3.5%)
However, non-food inflation decelerated to 2 per cent in May, settling down from 2.2 per cent in April.
"Fresh food inflation hit its highest rate in a decade, with items like poultry and margarine seeing some of the largest increases due to soaring costs of animal feed and near-record global food prices," Helen Dickinson, chief executive of the BRC, commented.
Dickinson said it is "likely to get worse before it gets better" for consumers.
"With little sign that the cost burden on retailers will ease any time soon, they will be left with little room for manoeuvre, especially those whose supply chains are affected by lockdowns in China and the war in Ukraine. While many people will welcome the government's latest announcement of support, uncertainty in the future of energy prices means they may only provide temporary respite," she said.
Mike Watkins, head of retailer and business insight at NielsenIQ, added: "The acceleration in food inflation reflects the fact that retailers can no longer absorb the full extent of increased supply chain costs now hitting the industry. Promotions remain close to an all-time low and price cuts rather than volume-based offers such as multibuy are now the best way for retailers to help their shoppers manage their household budgets."