At shops in town or the country; in shopping centres or local high streets; small stores or large stores – retail crime has a huge impact on retailers and their businesses irrespective of their business size and locality. According to the BRC Retail Crime Survey 2021, there has been a seven per cent rise in retail crime in 2019/20 compared to 2018/19. The survey shows there were 455 incidents of violence or abuse each day in 2019/20.
The Retailer Against Crime (RAC) data says that over the past three months, 655 incidents were reported in July, 738 in August and 656 in September. Groceries, alcohol, and clothing remain the most targeted items. In September incidents reported have decreased slightly compared to August although the actual value stolen is only slightly down to £17,000 from £21,323 in the alcohol category, and the amount recovered that month was less than £3000 compared to August's £5973. However, in the groceries category, the value stolen in September was up to £10,000 from £8,435 in August and the amount recovered was around £2,500 in September and £8,435 in August. All these figures show the loss faced by the small stores which have a huge impact on the overall growth of the retail sector in the UK.
TEN MOST TARGETED ITEMS IN SEPTEMBER 2021
RAC September 2021 statistic.
During September, it was noted that "change ringing" was on the increase, with a well-known travelling team targeting RAC members. Change ringing is the crime of deception by confusing and distracting staff to obtain cash dishonestly using sleight of hand.
The method is ultimately the same and used when making purchases and changing notes. RAC explained that in this pattern of crime, "the customer purchases a small item, when the till is open, they ask for change, for example, £20 notes for £10 notes. The customer then confuses the cashier by asking questions often speaking in broken English and counts the notes in front of the cashier. With the cashier distracted the customer skims off a portion of the notes by sleight of hand un-noticed by the cashier. The notes skimmed off are then placed inside an open pocket in the customer's handbag. The customer then cancels the change request and receives the original amount tendered leaving the store till short."
VALUE STOLEN & VALUE RECOVERED IN SEPTEMBER 2021
RAC September 2021, statistic
RAC urged retailers, "If you are distracted at till point by a customer asking to re-check the cash tendered, always stop the transaction immediately and seek assistance."
According to the BRC, the cost of crime rose to a record £1.3bn in 2019/20, of which customer theft accounted for £935m. "Retailers are not standing idly by, having spent over £1.1bn on fighting crime. And this brings the total cost to retailers to almost £2.5bn. These are not victimless crimes. This represents money that could otherwise be used to improve facilities, raise wages, and improve the offer to consumers," said the BRC's latest, 2021 report.
In the first six months of this year, over 45 per cent of theft reported to RAC has been committed by individuals who travel extensively throughout the UK and are often linked to serious and organised crime. RAC stated a few examples from 2021 that included incidents reported between 19/01/21 & 21/02/21 committed by two individuals targeting baby milk; incidents reported between Nov 2019 and Aug 2021 committed by a team who are responsible for distraction theft/change ringing; and incidents reported during 2021 and previously committed by a gang from Glasgow which is responsible for bulk thefts throughout the UK.
The overall cost of crime, taking into account both losses and crime prevention costs for retail, has risen year on year and now stands at £2.5 billion, up from £2.2 billion last year. This includes crime prevention spending of £1.2 billion and losses to crime of £1.3 billion, of which customer theft makes up £935 million. Customer theft was nominated by eight in ten retailers as a top-three issue.
The £935 million lost to customer theft in the latest year represents over 70 per cent of the total cost and a massive 96 per cent of actual incidents. Customer theft has increased year on year since 2016-17. Employee theft was the second-highest in terms of cost at nearly £285 million. Robbery and burglary taken together saw a reduction to £25 million (more householders were at home during lockdown).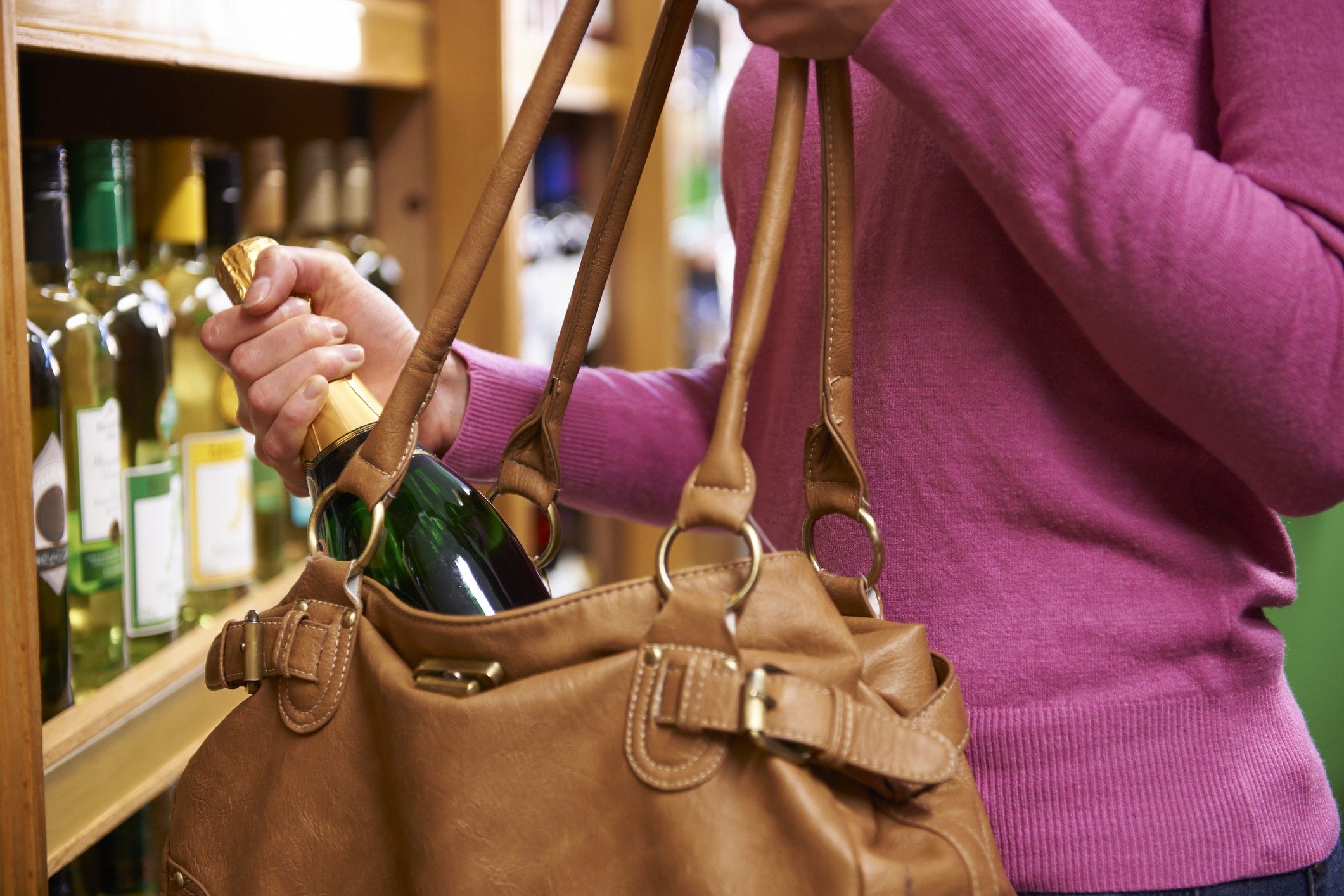 The rise in the cost of customer theft to nearly £1 billion was far in excess of any other cost  and cannot be set aside in overall thinking about crime rates and prevention. In the BRC survey, this element was nominated in overall terms a close second to violence.
"Against this background, only six per cent of cases ever reach the courts, and only three per cent ever get prosecuted as aggravated offences," said the BRC. "That is one reason for under-reporting with only 54 per cent of cases reported to police in the first place. While sometimes lack of evidence may be the reason, failure to prosecute or take the time even to investigate properly leaves victims believing their experience does not matter to the authorities and leaves the perpetrators to strike again, sometimes in the same store in the same circumstances."
It further explained that theft is coupled with a perception that the police losses under under £200 are just part of the cost of doing business and that, even if prosecuted, the sentence will be relatively light: "Some even appear to think that it is a problem for shops themselves to overcome rather than for any law enforcement. Our own evidence from the survey is strongly supported by the submissions to the Government's Call for Evidence on retail violence and abuse. Lack of police response; lack of prosecution; a perception in the media that low-level crime would be ignored by police; the lack of police resources and numbers; a greater willingness by gangs and addicts to use violence in pursuit of a theft; general societal issues – all featured in the responses."
To understand the exact number of crimes against businesses, the government has announced that it will release the data from the year ending March 2021. The Commercial Victimisation Survey, which looks at crime against businesses in England and Wales in the wholesale and retail sector will be released on 31 March next year.
Types of retail crime:
Retail businesses may be at risk from certain types of crime. To protect yourself be aware of these:
Shoplifting is a common crime committed against retail business. It involves stock being stolen by a thief posing as a customer. It may be committed by individuals or organised groups.
Money fraud is when criminals use an illegal method to pay for goods. This may include counterfeit cash, stolen credit cards or fraudulent cheques.
Checkout fraud includes a number of tactics where criminals avoid paying in full for goods when paying at the tills. Examples include swapping barcodes or price stickers for a less expensive item or deliberately failing to swipe a product at a self-checkout.
Refund fraud is another crime that can happen at the till. It can take the form of an offender attempting to return a stolen item in exchange for money or credit, or falsifying receipts.
Burglary can be committed against retail stores, usually when the shop is closed. These 'smash and grab' crimes involve forcing entry and stealing merchandise.
Abuse can be aggressive or violent behaviour of customers towards shop workers.
Vandalism is also a risk for retail businesses. It could include graffiti, smashed windows or damaged signs.
Online scams are a risk for retailers, particularly those who sell online or hold customer data digitally. They could become a victim of online fraud or cyber security breaches.
Measures to protect your business:
Retail crime's impact on the business can be reduce by taking reasonable steps. Measures should aim to make it tough to commit a crime and increase the risk of the offender being caught.
Premises security- Taking steps to secure your retail premises can help protect against vandalism, burglary and other crimes. Measures that can be taken include alarm systems, security lighting or shutters.
Money security- The risk of cash theft can be reduced by reducing the amount of money kept on premises. To prevent payment fraud check for counterfeit notes, using a secure chip and pin system and inspecting cheques carefully.
Theft prevention- To prevent theft may include regular stock checks, locked cabinets for high value items and CCTV.
Cyber security- As an online retail business, you should ensure that your point-of-sale system is as secure as possible. If you sell online, you could be particularly at risk of online scams, malware and viruses.