Retail clubs, set up by wholesalers who often also run their own symbol or fascia groups, have been around for quite a long time. Sugro was one of the first with its Sweet Break club, begun as long as 30 years ago (it now has over 2000 members); Parfetts launched Go Local in 2012.
Retail clubs were always a good idea for many reasons, not least because they benefited both the supplier and the retailer.
To begin with, they obviously helped the wholesaler move more product, and generated extra regular orders in addition to those from their symbol group members.
Importantly, clubs trained the shy shopkeeper in dealing with the wholesaler on a subcontractual level, readying them for the big leap to symbol status, and many symbols and fascia groups contain former club members who came in from the cold, so to speak.
Retail clubs also helped independents to weather commercial storms. Tesco Metro opened its first site in 1992 and Tesco Express started a couple of years later, while Sainsbury Local opened its original branch – in Hammersmith – in 1998, and these were a direct threat to standalone stores because of their massive local footprint and their relatively low prices. When the multiples began their neighbourhood invasion, retail clubs were able to give independents a little bit of ammunition to fight back with.
Store owners who preferred to use cash and carries as they wished rather than sign up to a symbol contract found that Retail Clubs carried fewer conditions that formal agreements (although they didn't get some of the benefits, like financial help with shop refits and so on), but still gave them great and regular promotions, POS materials, margin and EPoS, among many other perks, while belonging to a looser confederation.
Retail clubs forever?
Over time the benefits of retail clubs have become more sophisticated than just cut-price outers and shop posters. They now offer support, advice and even fascias – still without having to sign up to symbol status, and no joining fees or monthly fees. Indies can have access to promo skus with no, or minimum, compulsory spend, and – again – the promotions, which are regular and sophisticated to tie in with calendar events and other consumer spending highlights, can make a big difference to a retailer's bottom line, not least by increasing impulse footfall and then getting customers to buy more once they are in-store, adding to average basket spend.
Nothing goes in a straight line, and the onward march of symbol and fascia is still slowed down by store owners whose outlook is resolutely independent. Some folks just do not want to belong to any club that would have them as a member (perhaps this is an essential or characteristic part of the independent mentality!) and maybe for this reason retail clubs are thriving as an adjunct to symbols and fascias. If you can resign from the club at any time (like Netflix) then it still feels like freedom rather than marriage.
Among the many now available, Unitas runs an umbrella retail club that is available for adoption by its wholesaler members for their customers, and their "Everyday Value" literature and promotional materials are widely used, offers category guides and the facility for store owners to print their own POS using club templates. It also features a profit-on-return calculator.
"We know it's a tough environment out there and you're under pressure to deliver cheap deals to rival the supermarkets and the discounters," says the buying group. "This is why the Unitas Wholesale Retail Club provides retailers with a great range of bestselling products at competitive prices to keep your customers coming back for more.
"Our promotions run every three weeks and are packed full of leading grocery, impulse, licensed and non-food brands, all offering great margins. We'll provide you with attention-grabbing point of sale materials, including window posters and personalised leaflets for your customers, designed to drive footfall and grow your sales."
Local retail clubs such as those run by Dee Bee Wholesale (Hull and Grimsby), Khanjra (Blackburn) and United Wholesale Grocers Limited's (whose Shop Local retail club is available to stores of any turnover or size, and offering a free fascia) are examples of Unitas members partaking of the parent organisation facilities.
Parfetts runs its Go Local retail club and says that with two formats to choose from, it provides a promotional solution for every format of independent convenience store. It also promises promotions of hard hitting, key lines to drive footfall and sales to your store: "Go Local Plus promotions are ideal for retailers who wish to compete in today's demanding convenience market, but are restricted by store size," says Parfetts.
"Go Local is an entry-level retail promotion, highlighting core range, everyday products at competitive prices. Go Local is available to all convenience retailers, providing promotional prices to entice customers and drive footfall. With over 900 Stores, across the North and Midlands, Go Local delivers great prices to the consumer, whilst giving local Independent Retailers the opportunity to compete (and often beat) supermarket prices!"
Each promotion is at least four weeks long and is extended at key times of the year and Parfetts reports that sales have grown every year since the club began in 2001, and now exceed £20 million per year.
Go Local is supported by a dedicated team of Retail Development Advisors, who can advise on all aspects of convenience retailing, from merchandising and category management to licencing and planning.
Booker has a stable of symbol groups in Londis, Premier, Budgens and Family Shopper. But it also has a retail club, Shop Locally (motto: "Great value, local service"), which promises not just deals that change every four weeks but also Every Day Low Prices (EDLPs) locked down for three promotion periods, as well as a range of materials such as shelf-edge and stack cards, promo-pricing at POS and window posters.
So if you don't feel like committing to a long-term symbol(ic) relationship, and haven't given them a try yet, retail clubs might just give you an extra edge that could turn into greater profits without any upfront costs.
---
Sugro Retail Club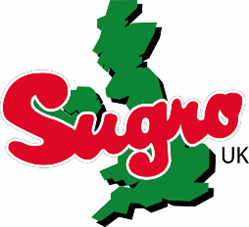 Sugro Retail Club is a scheme that allows the independent retailer to compete effectively in a highly challenging marketplace with deep-cut promotional pricing on the biggest and best brands in the industry! They already have over 2,000 retailers, enjoying real benefits by participating!
No fees or marketing costs
Point of Sale kits
No contract term the retailer can pull out at anytime
Merchandising
Retailers will partake of 17 promotions per year and will receive a brochure containing promotions on the biggest brands at the very best promotional prices. This brochure can also be used by Retailers to place Retail Club orders.
Each promotion the retailer receives the following POS kit:
A4 Window Poster for each featured product
Shelf Talker for each featured product.
All delivered to their door by their Sugro Wholesaler
---
The Bestway way
Bestway's retail club, Xtra Local, launched back in 2005, offers customers member deals running over a monthly promotional period and promotions across key branded products covering licensed and general grocery, soft drinks and confectionery. Promotional activity is backed by many key suppliers including Mondelez, Nestlé, Walkers, Heinz, Carlsberg, Molson Coors, Heineken plus many top suppliers within the industry. It offers posters, flyers and shelf-talkers among many other aids and materials
Asian Trader talked to Kenton Burchell, Trading Director at Bestway Wholesale, to find out how it operates independent of and alongside its best-one symbol group offering
Please describe your offer and how your retail club operates

Retailers are required to commit to the following:
Minimum £1,000 spend on non-tobacco products, wholesale
POS available and can be used to advertise the strong 'Wow' and 'Must Feature' lines
Promotions each month – these are fantastic shopper offers
Place a pre-sell for every promotion which will include stock of 'Wow Deal' and 'Must Feature' products
What are the essential elements of a good retail club?

The ability for independents that prefer to shop at a cash and carry the opportunity to run effective promotions, and not be tied into a fascia, allowing them to retain their independence. Retail clubs run by wholesalers offer the best of both worlds for independents offering a wider range of support, advice, and even fascias.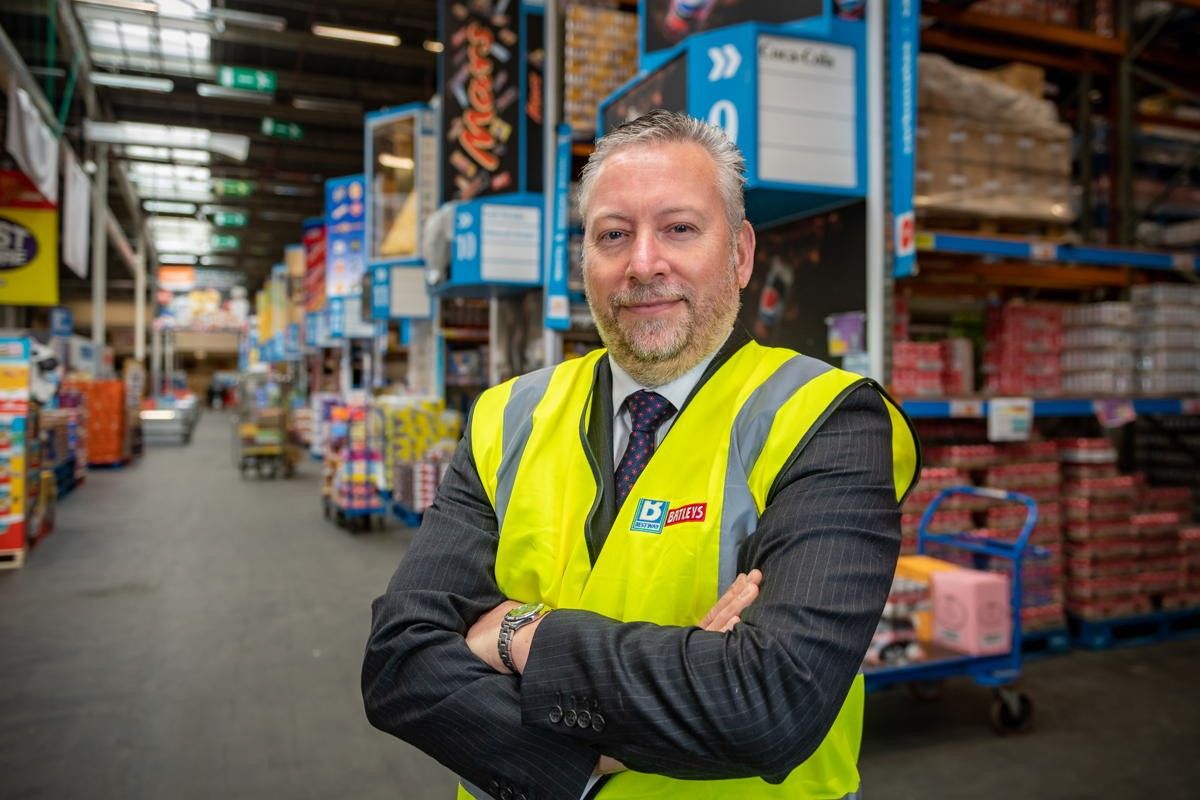 As part of a retail club, independents can reap the benefits of a symbol without the associated costs, allowing them to offer their shoppers strong promotions while benefiting from everything from exclusive discounts to point of sale material.
For many independents, the relatively low cost of joining a retail club compared with becoming a symbol is a big attraction.  Many retailers are wary of being tied into symbol agreements, having to comply with minimum orders for their store and finding hidden joining or costly monthly fees.
In summary: promotions, rewards and rebates, free POS and communications tools, help and  advice and digital tools are all big attractions for retail clubs.
What are the advantages of your club over competing schemes, or its unique characteristics?

Access to both 4 weekly promotions and cash and carry deals
Business support advisors/and help
No joining fees
Low minimum order value
Personalise consumer leaflets/free POS kits
What support and POS do you provide?

Personalised customer leaflets for promotional offers – 4 weekly
Store POS kits
B2B website
Retailer sales support and retailer support through depot teams
How do you structure and decide your offers and promotions?
Promotions follow the same structure as we offer Symbol group customers, based on a calendar of themes specially designed to drive footfall and optimise sales all year round.
How often do they run or with what frequency?
Every 4 weeks – all year
Do you provide special promotions (calendar-related, etc.)?
At Bestway we have special promotions for Mother's Day, Summer Sports including Football, Tennis etc., Halloween, Bonfire Night, and Christmas etc.
Do you offer loyalty rewards?
No