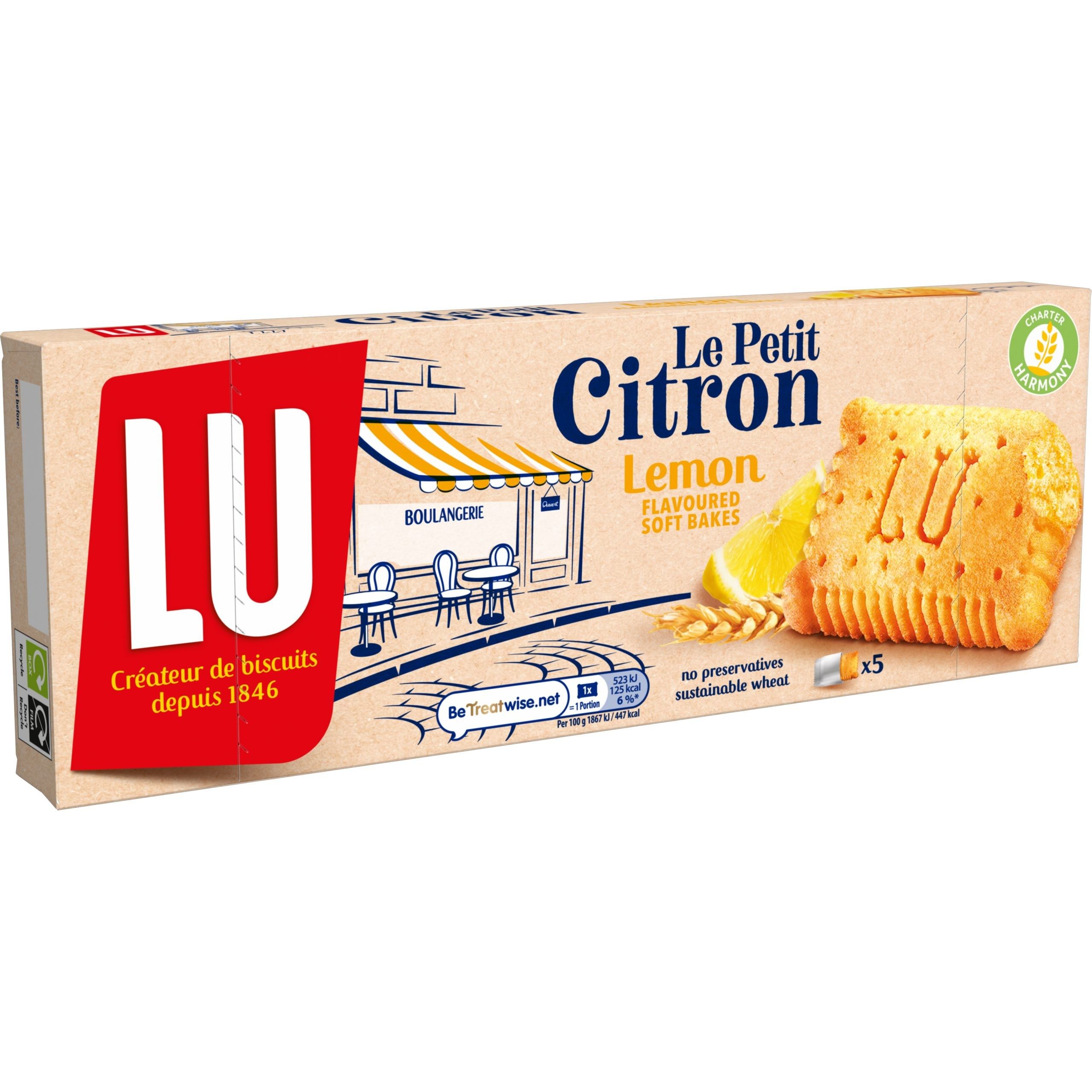 Celebrated French biscuit brand, LU, can reveal that it is launching four delicious biscuit varieties in the UK.
Le Petit Chocolat, Le Petit Beurre, Le Petit Biscotte, and Le Petit Citron will offer customers a quintessential taste of France to enjoy at home. With simple, authentic ingredients and inspired by traditional French recipes, just one bite will transport customers to a sun-dappled square in rural Provence.
LU's story began in 1886 when founders Jean-Romain Lefèvre and Pauline-Isabelle Utile fell in love over their shared passion for baking and their desire to make the most delicious biscuits. Putting the first initials of their surnames together, LU was born.
First came the Véritable Petit Beurre, the biscuit which started it all and inspired Le Petit Beurre. Its iconic oblong shape took inspiration from French tea mats used at the time. The additional design flourishes cleverly reflect the calendar year – four corner ears for the four seasons, 52 teeth for each week of the year and 24 indents for the 24 hours of each day.
Soon the others followed – Le Petit Chocolat combines simplicity and tastiness by pairing the crunchy Petit Beurre with an indulgent layer of milk chocolate. This biscuit features the famous "Petit Ecolier" (little schoolboy) figure, moulded into the chocolate and designed by celebrated French designer, Firmin Bouisset.
Le Petit Citron brings a soft texture and delicate lemon flavour to the range and last but not least is Le Petit Biscotte. This biscuit pairs the subtle flavour of brown sugar and cinnamon with a rich crunchy texture. Paired with a hot chocolate, it's a match made in heaven!
"It's not every day that you can say you've worked with a French icon," said Charlotte Parkes, Senior Brand Manager. "LU's range is a real treat and these treats are sure to be a hit with biscuit lovers in the UK. With these four varieties, we bring something truly unique to shelves. Each with their own irresistible flavour, these recipes have more than stood the test of time."
Product information:
• Le Petit Beurre, 167g, RRP £1.50, case size 6
• Le Petit Citron, 140g, RRP £1.50, case size 7
• Le Petit Chocolat, 150g, RRP £1.50, case size 14
• Le Petit Biscotte, 200g, RRP £1.50, case size 10