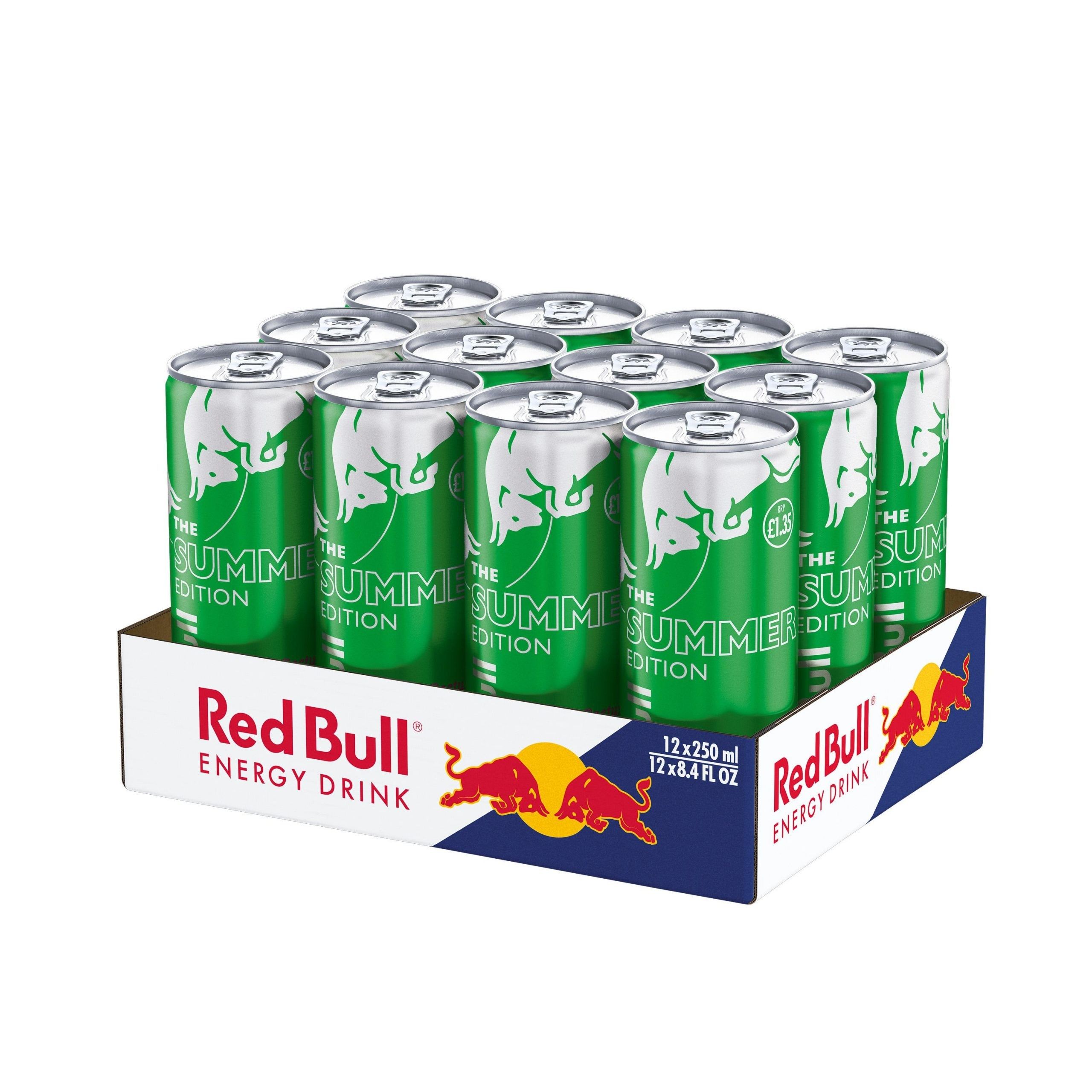 Red Bull today unveiled the latest in its seasonal Editions series with the launch of the Red Bull Summer Edition in a new cactus fruit flavour. It delivers all of the functional benefits of Red Bull Energy Drink, along with an invigorating burst of berry that blooms into an exotic fruit and violet flower taste. With Red Bull Editions growing +32.6 per cent in value last year, now is the time for retailers to stock up on new flavours to maximise sales over summer.
Red Bull Summer Edition in 2020 proved so popular with shoppers that it has now become a permanent SKU known as the Red Edition. Following this success, the cactus fruit Summer Edition will continue to drive category growth within Sports & Energy whilst satisfying energy drink consumers who would try a tropical fruit flavour. Shoppers are buying Red Bull Editions more frequently with average frequency double its rate a year ago.
To help drive overall category growth, the launch is supported with 360 in-store marketing investment and is available in eye-catching 250 ml green cans for purchase from various retail locations across the UK.
This new Red Bull Edition is an exciting addition to Red Bull's product range and aims to drive more growth of flavours in the Sports & Energy Category. Red Bull Summer Edition is set to land well with new shoppers whilst exciting existing shoppers, with its initial bright profile and stand out green can drawing shelf attention.
Red Bull Summer Edition 250ml is available in a PMP of £1.35 per can – available from March 2021 for a limited time only.