Hammersmith and Fulham Council said they are on track to seize a record number of illegal disposable e-cigarettes this year.
Since December last year, the council officers have seized nearly 6,000 dangerous vapes, containing up to eight times more e-liquid than is allowed, or two-and-a-half times the maximum permitted nicotine. The total selling price of the seized items would have been in the region of £55,000.
"The health and safety of residents is our number one priority," said Cllr Stephen Cowan, Leader of Hammersmith & Fulham Council.
"These vapes are often marketed towards children and are dangerous. That's why we're seizing these dodgy products and will prosecute those who continue to sell them illegally."
Illegal vapes seized by the council are either bigger than the legal maximum of two millilitres capacity or have a higher nicotine concentration than the permitted two per cent.
The biggest vape seized in the borough was 16ml, and some have been as strong as five per cent.
In a recent Trading Standards operation two 18-year-old women were sold a vape containing 10 millilitres of e-liquid from a vape specialist store.
The illegal vape had not been displayed in the shop and was only offered when mystery shoppers asked if the store stocked any larger sizes.
The hidden nature of the sale suggests that the business knew the product was illegal, the council noted.
Trading Standards officers subsequently seized 362 illegal vapes from the store.
Sellers should check the ID of anyone they believe to be under 25 to ensure that underage sales are avoided, but neither woman was asked for ID on this occasion.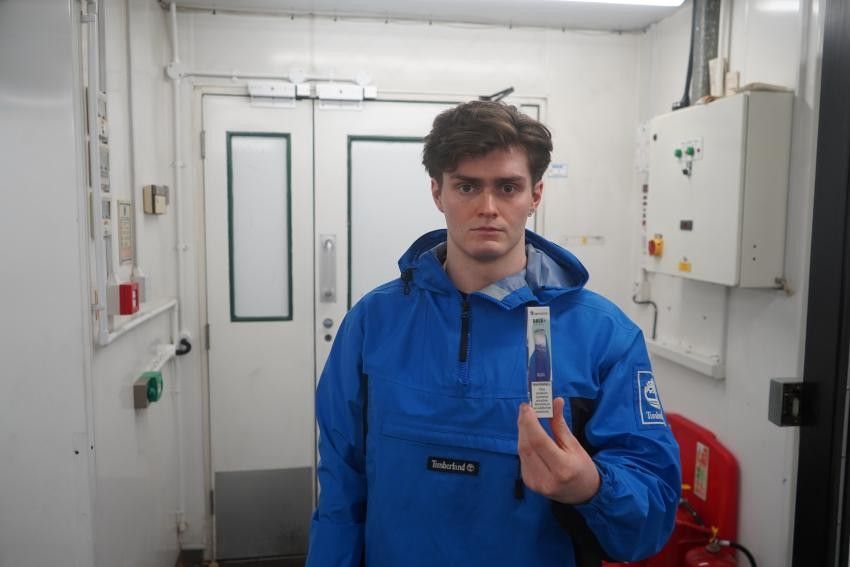 In March of this year a 20-year-old mystery shopper named Theo tested retailers across Fulham and was able to buy a 'blue sour raspberry' flavoured vape without being asked for ID.
"I went into the shop, asked for a vape, and they didn't ask for my age or for any proof," Theo said. "I also asked if they had any bigger [illegal] sizes and was told that they were out of stock but would be able to get some in soon," he said.
Purchasers must be 18 or over to buy e-cigarettes and e-liquids in the UK. Stores selling age-restricted items are advised to follow the 'Challenge 25' rule, which requires them to ask anyone they think is under 25 for ID to prove their age.
The shop assistant told a Trading Standards officer that they had believed Theo to be 'about 23 or 24' years old.
The business was 'strongly advised' to send someone to council training for retailers of age-restricted goods to help them avoid making any underage sales.
The council added that an underage test purchase will now be carried out at the store. Failing this second test is a criminal offence and will be investigated by the council and face prosecution.