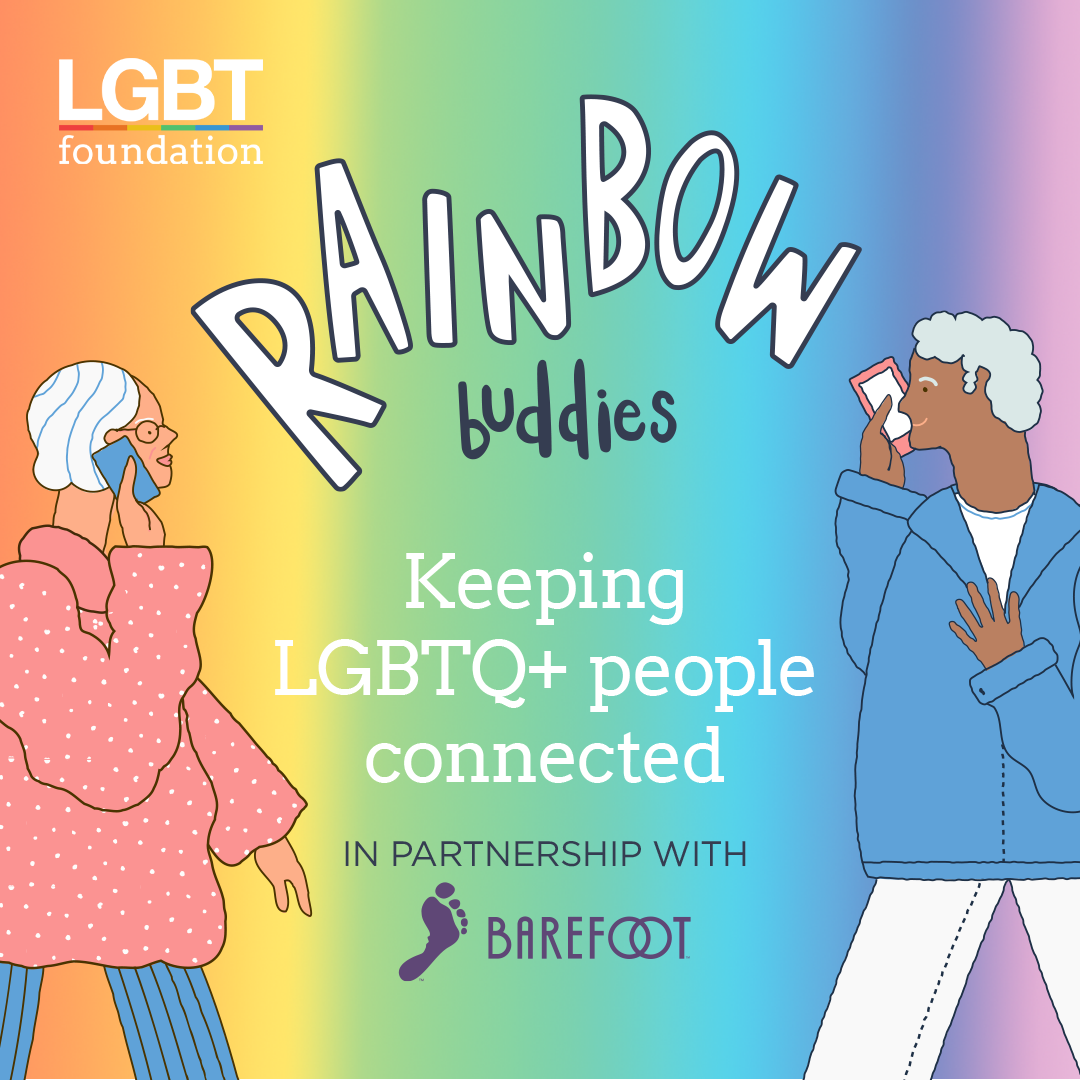 Wine brand Barefoot has announced an ongoing partnership with LGBT Foundation to help fund its Rainbow Buddies programme, which aims to build up the wider LGBTQ+ community by supporting those who are struggling with loneliness and/or feeling isolated.
Barefoot has been a proud ally of the LGBTQ+ community since 1988 and is committed to spreading inclusivity and positivity to wine lovers across the globe, accepting everyone exactly as they are.
The Rainbow Buddies programme provides a safe, affirming space for LGBTQ+ people who feel disconnected from the community and/or are lacking confidence and self-esteem. This space is created by a dedicated Buddy who will listen, speak, and relate to them, rebuilding that sense of community and confidence. After eight sessions, individuals will complete the programme, and be introduced to other services within LGBT Foundation. Service users will meet others from the Rainbow Buddies programme, expanding their social circle and make new friends. The service has been a success with 86 per cent of users reporting that it helped improve their confidence.
"Barefoot has always strived on bringing people together and building a sense of community so we are excited to be supporting the Rainbow Buddies initiative and doing our bit to help those who feel isolated find that sense of community", says Olga Senkina, Marketing Director EMEA at E&J Gallo Winery. "We are looking forward to working with LGBT Foundation on this programme in the long-term and helping to provide them with the resources they need to make a difference."
Barefoot wines are available nationwide. RRP £7.
Learn more about how Barefoot's work with the LGBTQ+ community