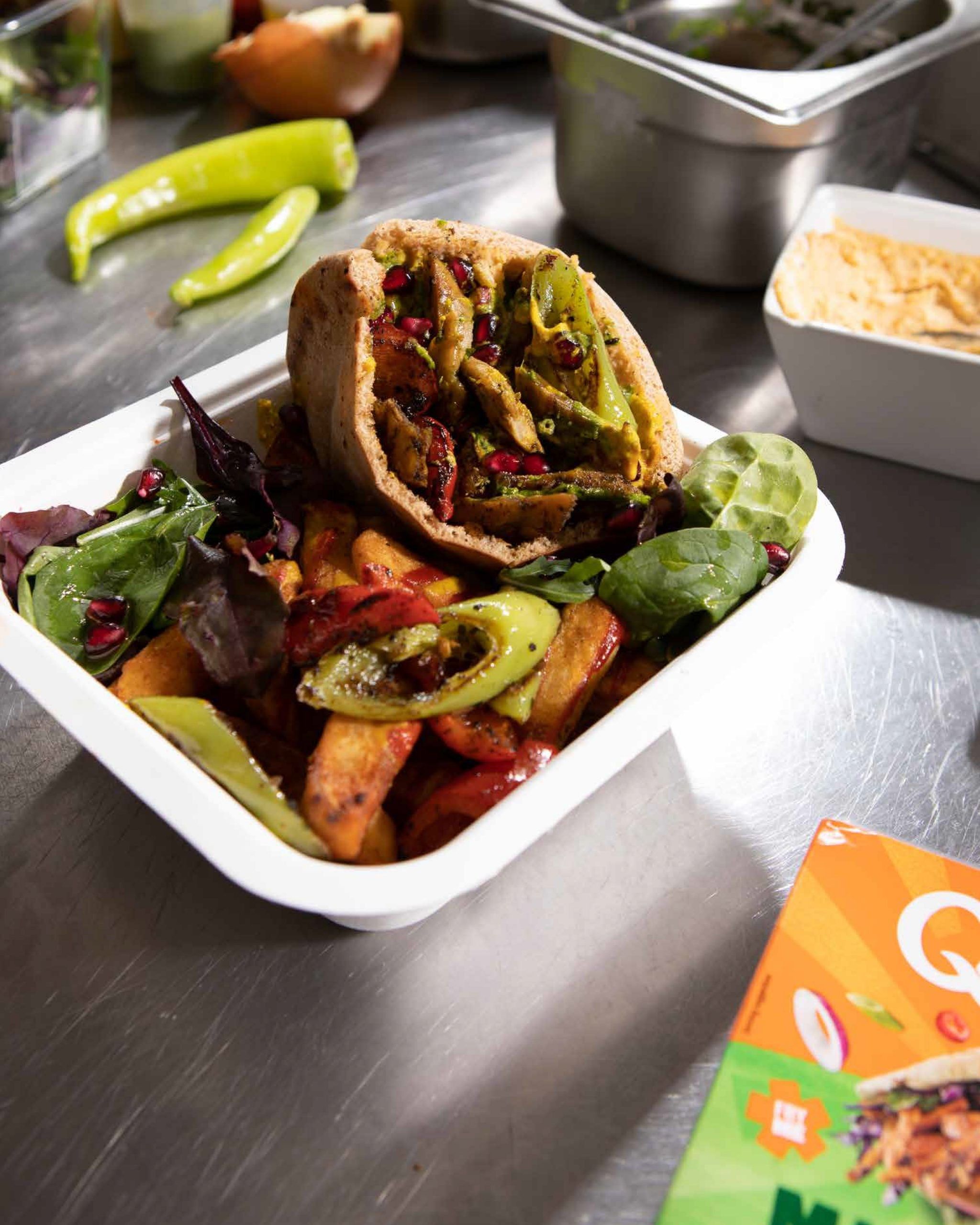 Pioneering meat-free brand, Quorn, has challenged six kebab-based street-food vendors from across the country to flex their culinary muscles in its new Battle of the 'Babs contest.
The competition will see six shortlisted street food vendors battle it out to be crowned as the new Kebab King or Queen, using Quorn products.
The first knock-out round kicked off on Thursday 29th April on Quorn UK's Instagram page, and the Battle of the 'Babs social competition is giving one lucky winner the chance to have their business and dish featured on a billboard display in their local town.
The billboard will be funded by Quorn, in a new initiative that aims to support local street-food chefs who have been impacted by lockdown in the last 12 months and encourages Brits to shop locally.
"We're thrilled to be supporting local street food vendors and their communities after such a challenging year for small businesses," said Gill Riley, Quorn Marketing Director. "Our hunt for the Kebab King or Queen has shown us how talented our street food vendors are in the UK and we've loved seeing their creative new dishes, using our range."
The champion street food vendor will be announced on Quorn's social media on 5th May 2021, following a series of knock-out rounds with each vendor and their competing dish
The street food vendors competing are:
• Authentic Lebanese cuisine specialists – Beyroot – from South London, who are looking to impress with their homemade Lebanese khobez dish with halloumi and Quorn's Turkish Style Kebab
• Mediterranean and Greek street food vendor – Eat Like a Greek – from Leeds, who are battling for the crown with their authentic gyros featuring Quorn's Peri Peri Strips
• Wandering Yak, the sole vegetarian food truck in Cambridgeshire, has paired Quorn's Peri Peri Strips with homemade houmous, greens and pomegranate seed served in their famous Pitta Pockets
• The Two Fridas, famous for serving residents of Brighton their delicious Mexican food featuring a vegan twist, has created a Taco-Bab made with Quorn's Peri Peri strips
• Manchester based Latin American food vendor, Yummy Yum Mancs enter the competition with a Chick'n Chimichanga featuring Quorn's Peri Peri Strips for an extra kick
• Brighton based Beelzebab, who have been serving vegan food since opening in 2014, are hoping to win with their Currito made with Quorn's Turkish Style Kebab strips
Shoppers can visit the Quorn UK Instagram page (@Quorn_UK) now to vote for their Kebab King or Queen, and voting rounds will run until 3rd May.